The year 2018 treated Tiffany Haddish splendidly by the looks of her accomplishments, and as she pushes full steam ahead, 2019 will likely be no different.
---
However, the actress and comedian did not get off to the best start, offering a lackluster performance to patrons ready to hit the floor laughing at her stand up routine. On New Year's Eve, she performed at the James L. Knight Center in Miami, where she struggled to remember her own jokes as many fans headed to the nearest exits.
Tiffany Haddish Heckled, Forgets Jokes & Fans Later Walk Out During Comedy Show [VIDEO] www.youtube.com
Tiffany reacted to many news outlets, reporting the fumble with full responsibility:

"Yes, this happened. I wish it was better Miami...I prayed on it and I have a strong feeling this will never happen (sic) again."
As you can imagine, Twitter is on fire with critics and fans the same expressing their thoughts on her less than favorable performance that she eventually cut short to enjoy drinks with fans. Many stars like Chrissy Teigen and Damon Wayans Jr. rushed to her defense with words of empathy and encouragement. Chrissy tweeted:
@TiffanyHaddish @TheRoot I bombed last night too and all I had to do was read a prompter and also I lost an eyeball… https://t.co/XjVmpscejL

— christine teigen (@christine teigen)1546398058.0
"I bombed last night too and all I had to do was read a prompter and also I lost an eyeball. f*ck it we good and you are a queen."
Most of us have an understanding that when you are a person that works at their craft, especially those that perform, you are going to have your bad days. Most of us have the pleasure of our bad days not being broadcast for the world to see, and then you have people like Beyoncé, who you can watch fumble down a flight of stairs on your smartphone at any given moment. However, it is important not to use these moments of less than stellar delivery to define a person, or even to define yourself.
The comeback is always stronger than the setback, periodt.
Fans of Tiffany Haddish's are most likely not phased by this mishap as we know that she often uses unpleasant life events to propel herself forward, and will likely laugh at this later. But there is a greater lesson in her minute of defeat, which is if you want to win big, you have to be willing to fail big.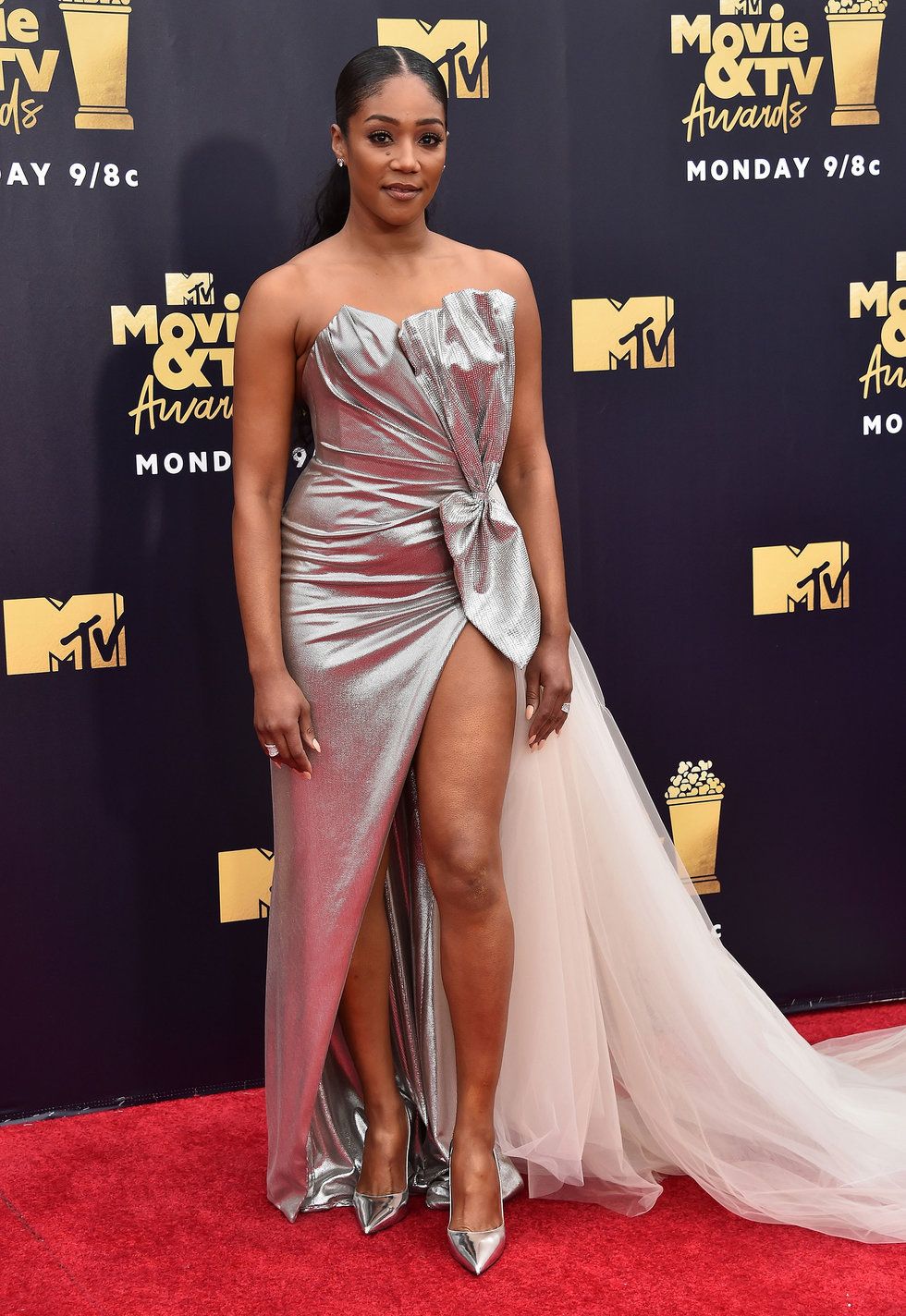 People
As we head into the new year with our bucket lists and goals in hand, we have to be realistic with the fact that we will not succeed without a few bumps in the road. Many of us will fall off of our horses, and there is no shame in that. However, those of us who are prepared to get back on for the ride are the ones who will succeed in our pursuit. When we share our accomplishments, many of us forget to share how many times we felt defeated.

Tiffany is just like the rest of us creatives, learning a lot about herself along the way. I am sure some of her best performances are yet to come!

Feature image by Jemel Countess/Getty Images.