There was a time when I was all about rolling the windows down and blasting music during my after-work commute. But lately I've been sharing a lot of this time with podcasts. I find myself sitting in parking lots, unable to even get out of the car until I finish listening to whatever interview or conversation has me hooked for the day.
---
One of my favorites is called Cocktales: Dirty Discussions, hosted by Kiki Said So and Medinah Monroe. Kiki and Medinah are two HBCU graduates and career women who use the show to openly discuss their crazy experiences, dating, and sex. What I like most about the show is the authenticity, the ladies and weekly guests are super honest and don't hold anything back. In just one episode, topics can range from first date and threesomes to masturbation, period sex, baecations and more.
Recently, I had the chance to chat with the two co-hosts about their poppin' podcast and some much-needed tips for great sex:
What made you start 'Cocktales: Dirty Discussions'?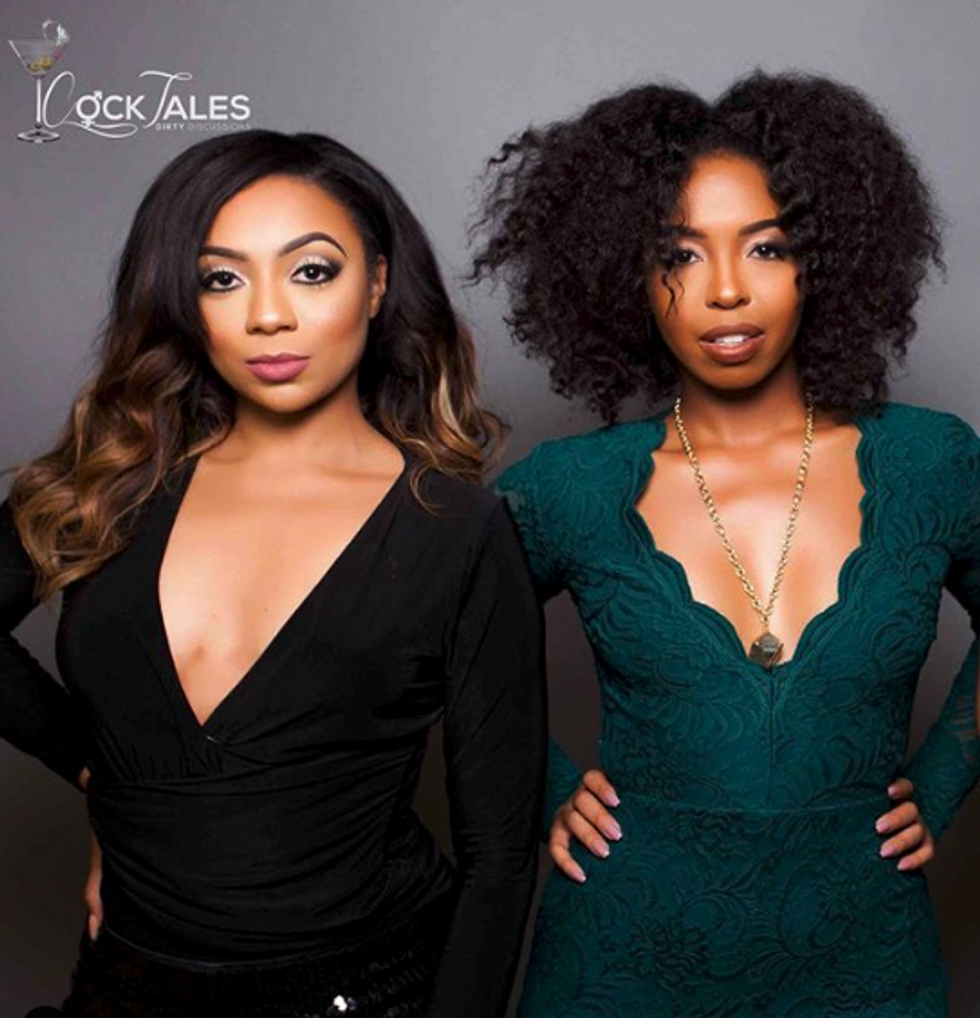 Courtesy of Cocktales
Kiki: I work in radio and at the time I was hearing so much about podcasts. Everybody was beginning to start them and it just sounded like a good idea. Medinah and I have been friends since high school and I knew her personality would be great for the show. We already always talked about the craziness of our dating life anyway, so it was like why not?
I remember hearing that you both are dating now. How has that experience been with the success of the podcast? 
Medinah: It can be weird; I was in a long-term relationship when I first started the show. Now I'm newly single, and whenever I meet someone I'm always wondering if they've heard the podcast and what they're thinking.
Kiki: Same here, guys ask questions about the show, or wonder if I'm talking about them on it. At times, they've even tried to "step up" sexually after listening.
One of my favorite parts of the show is the "Cocktales" segment. What are your personal favorite "cocktales"?
Kiki: I remember once I was leaving a wedding and it was an open bar, as all weddings should be. I ended up Uber(ing) and eventually hitchhiking (long story) to an "appointment" to see a guy. Once I got there and we started having sex, I felt my wig slipping. I was on top, and it just kept moving. Eventually I had to tell him, and he snatched it off and threw it across the room! (laughs)
Medinah: A few years ago, I was at an Atlanta strip club we used to go to all the time. I always had an interest in women, but there was a stripper there I really liked. I was with a group, but I felt like a boss because she only wanted to dance for me. Fast forward, we ended up exchanging numbers. Later that night, she sent a car to my house, wined and dined me, and ran me a bath. To date, it's probably one of my favorite girl sex experiences ever.
See, stories like that are what make me ask my next question. What are a few tips for women who crave more from their sex life?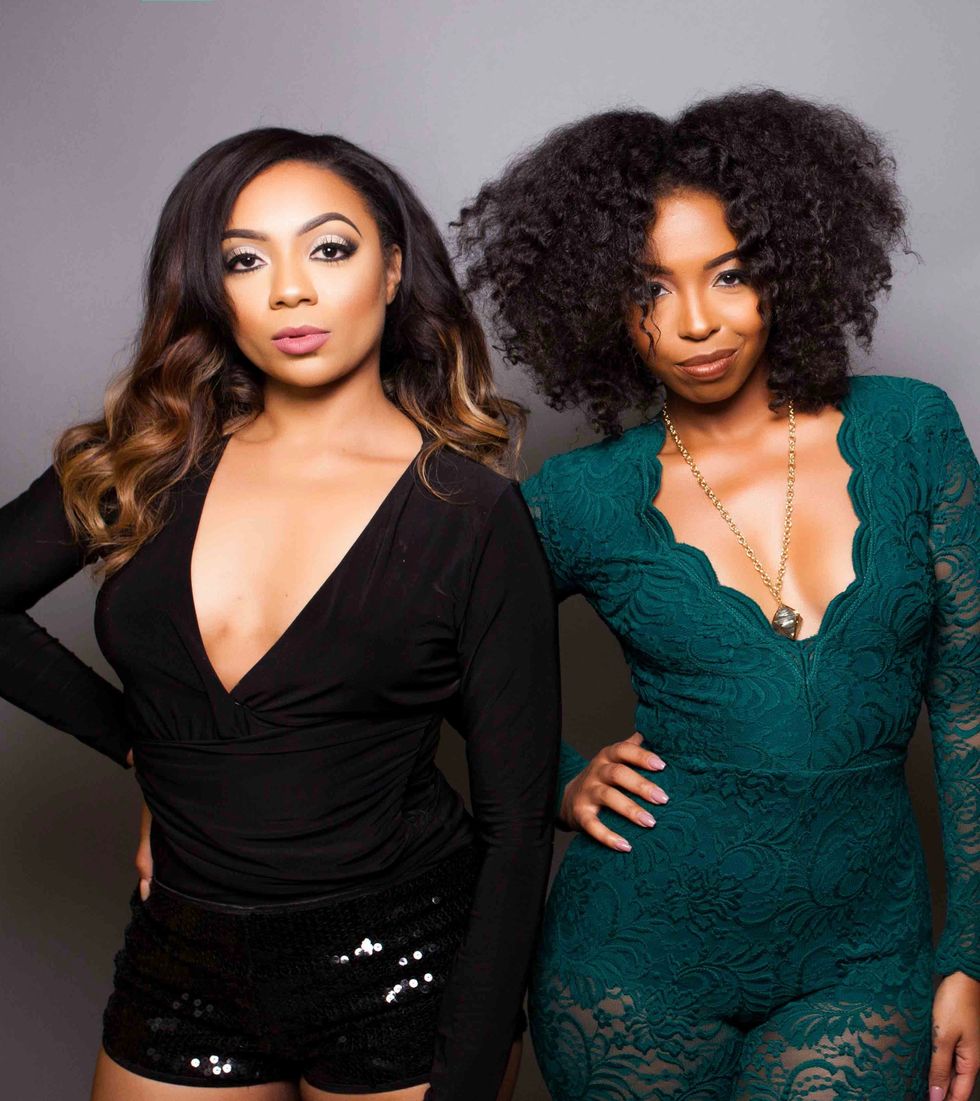 Courtesy of Cocktales
Medinah: Communication is one of the best ways to have great sex. Whether your mate is or isn't giving you everything you need sexually, they don't know it unless you speak up. I like nasty sex and that's not for everybody, some people just aren't as comfortable. Try asking questions to relax them. For example you could ask, "What's your fantasy, or is there anything sexual you've always wanted to try?" Questions like that can make him or her more comfortable.
Kiki: And get a sex toy! Although we live in a time where women feel a lot more free to discuss their sexual desires, there are a lot who are still uncomfortable. Whether you're trying to get out of your own head or experience a more powerful orgasm, the key is learning your body. A sex toy is one way to learn what you enjoy, or dislike. Also you can try a new position with your partner.
Don't be afraid to suggest things that may work better for you, and respond back when they try something new. We have to change the stigma that comes with wanting a good and healthy sex life.
There's nothing wrong with discussing it. There's nothing wrong with having it. As long as we are making decisions based off our wants and desires, it's not bad to want the most from your partner. You can be a career woman and still have good sex!
Want more cocktales from these ladies? Cop some tickets to their live show on May 18, 2019 in Atlanta here. In the meantime, you can always get your life from the weekly episodes of Cocktales every Thursday via Soundcloud and Apple.