---
Take a moment to say "congratulations" to yourself today. Why? Well, 2017 was your year, and 2018 is too. As driven women, we often decide whether a year was "our year" based on what we accomplished: whether we landed that promotion, whether our summer fling became bae or bye, and so on. We measure ourselves by what we did, but we often overlook a huge part of that —the time and effort we took to keep pushing. You deserve a moment to clap for 2017, because you made it.
In fact, you should already be raising a glass to next year. You've powered through this year with enough time left for a strong finish to the calendar and a head start on 2018. To continue growing your glow-up, we've gathered a top-notch selection of podcasts. Skim this list to find your "lmaomgyes" moments, shoulders to cry on, reminders to breathe deep and even a little financial motivation not buy anymore Instagram boutique clothing. Whatever you need to boost your glow in 2018, we've got it.
Ready, Set, Glow!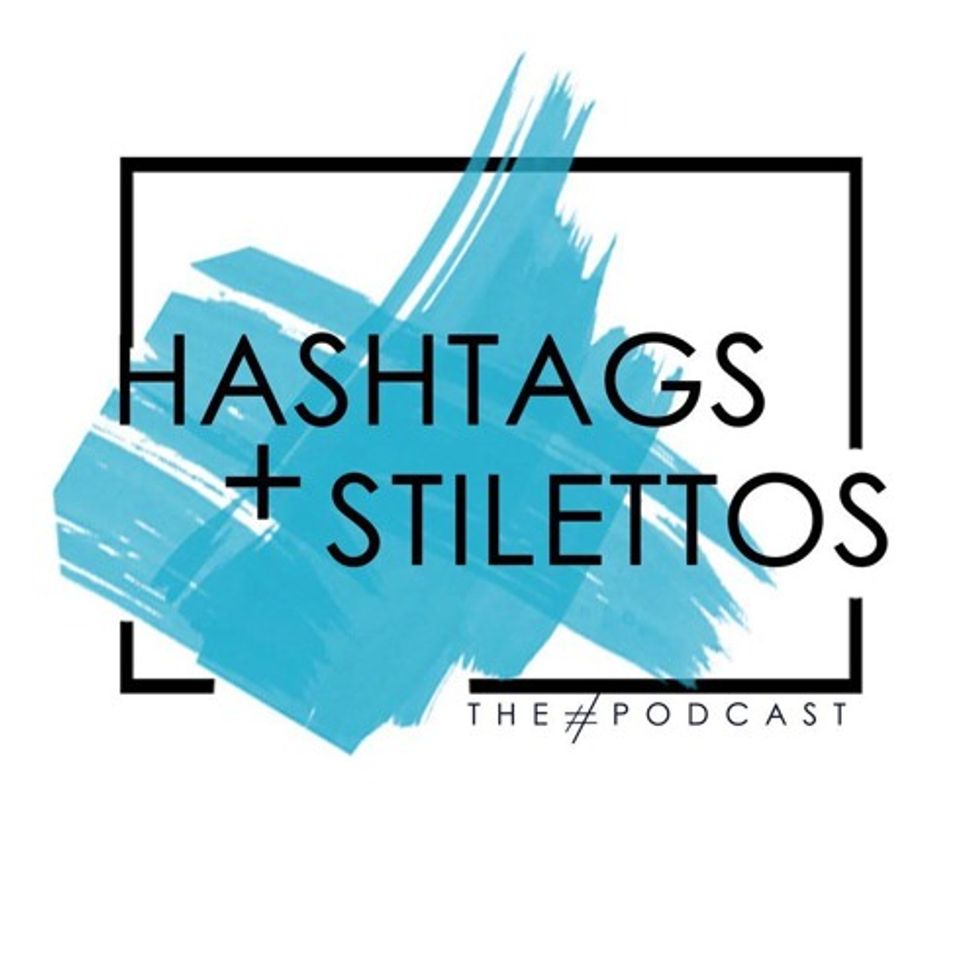 Can you troubleshoot your way to success? Are brand partnerships right for your brand? Get the answers to questions like these and more from your personal "publicist in your pocket," entrepreneur and PR expert Sakita Holley on Hashtags and Stilettos.
With her expertise in tow, Sakita drops gems and trades verses with some of her entrepreneurial peers like writer Demetria Lucas D'Oyley and CurlBox founder Myleik Teele who shared gems on scaling a business. She also provides insight on the ins and outs of being your own boss, like gifting listeners with the "Sakita Method" to teach them out how to create luck in business and branding, as well as how to build a network as an introvert.

"What percent are you on?" Recharge your black girl magic by tuning in into true-life stories from people who "get" you. Founded by sisters and creative-duo Martina and Britney Abrahams, YHMAB captures stories from black millennials often left out of the media.
You Had Me At Black is a podcast that acts as series of personal journals and captivates the listeners week-to-week by planting them firmly into the lives of perfect strangers with a story to tell. Whether you're a black traveler who comes face-to-face with his past while traveling to Cuba or a creative having trouble answering her calling after a failed relationship took the life from her - there are pieces of us somewhere in these 10+ minute stories.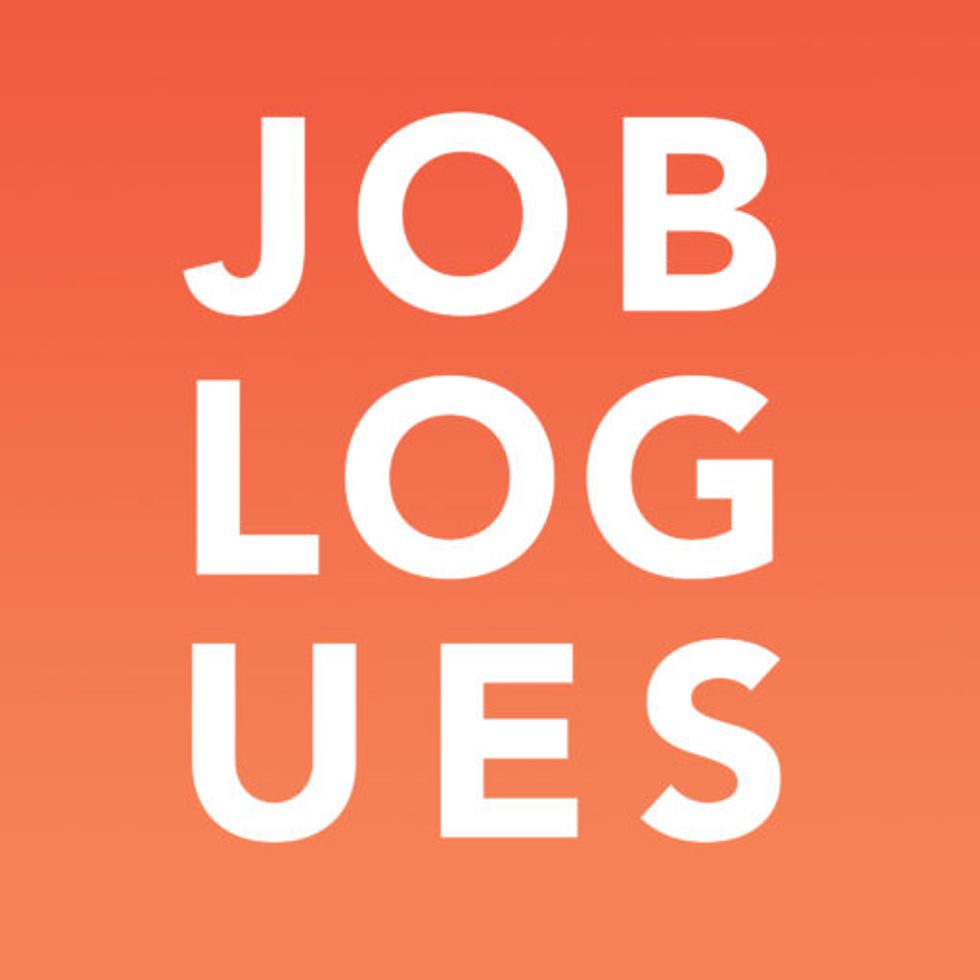 For many, the first and fifteenth means payday. But what if you could cash in on a career boost during those days too? Check in with hosts Joymarie and Cortney and Joblogues for candid career conversations designed to make your next move, your best move.
The #groupchatgirlfriends of Joblogues give career advice in a down-to-earth way that feels like you're in the middle of a conversation over mimosas after a hard workweek and desperately in need of a little inspiration. Alongside guests like money maven Tonya Rapley and communications guru Amanda McCormick, the ladies show listeners how to hone in on the skills God gave us to create a work life you love to lead.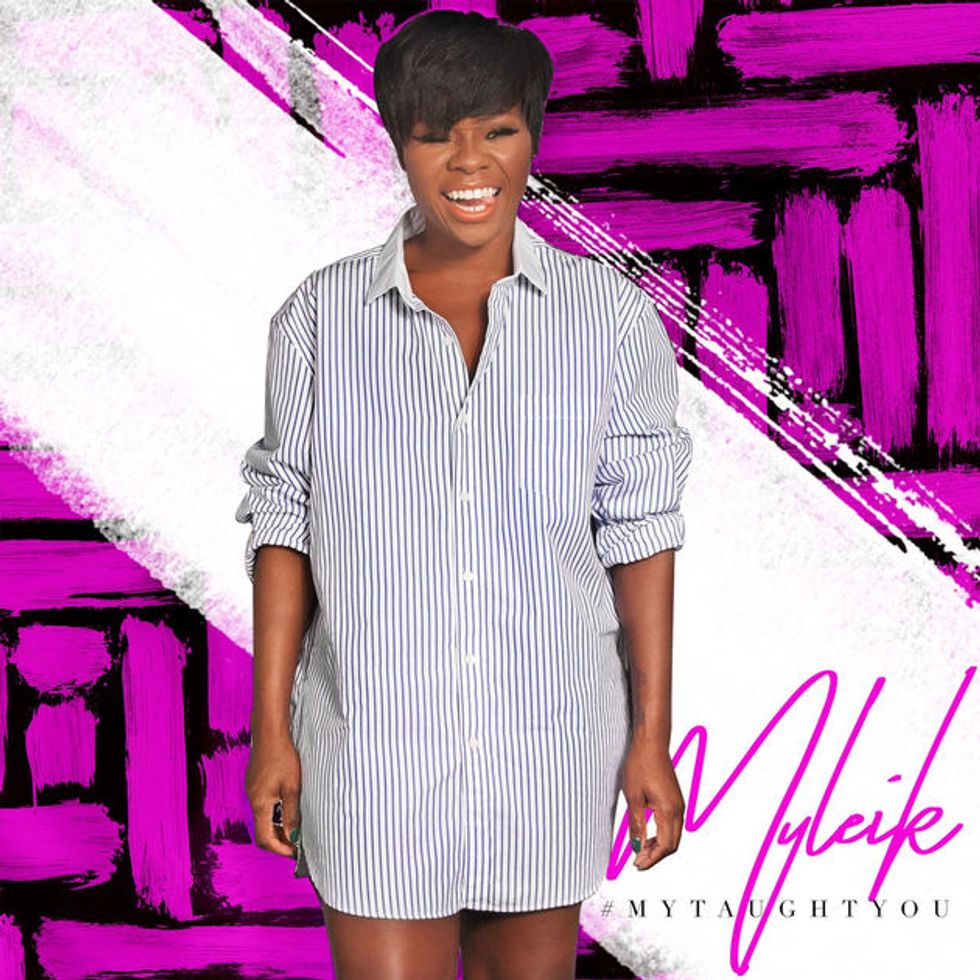 Any entrepreneurs in the room who need a mentor? Myleik Teele's Podcast will serve as a virtual mentorship to young aspiring entrepreneur women who are looking to level up in their careers as well as find balance in their professional and personal lives. The conversational podcast allows you to kick it with the creator of CurlBox as she breaks down everything from the importance of therapy, to egg freezing for women in their 30's, and handling your own PR.
With the hashtag #MyTaughtYou, each week, Myleik ensures that you leave her podcast with a lesson to actively and immediately learn from. Above all, she teaches us to stay in our lane while creating one of our own. She is queen of the Q&A's, but has been known to sit down with celebrity guests every now and then with some of her latest appearances featuring Instyle's Fashion & Beauty Editor-At-Large Kahlana Barfield, xoNecole's Editor-In-Chief Necole Kane and celeb hairstylist to the stars Ursula Stephen. But the party definitely doesn't stop there.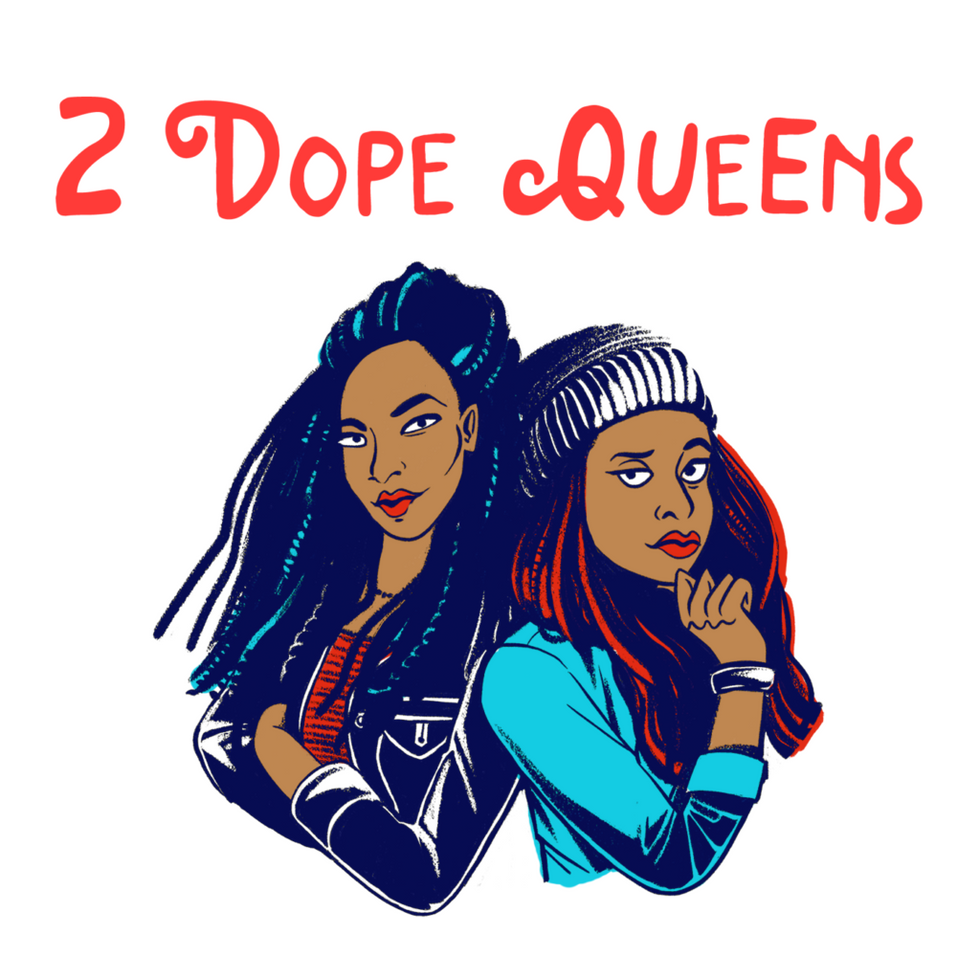 2 Dope Queens are your homegirls away from home. Tune in to hear co-hosts Phoebe Robinson and Jessica Williams take on EVERYTHING, from roasting Ben Carson to some good 'ol girl-gang gossip with the cast of Girls Trip.
The two best friends put on quite the live show. They are black AF, unapologetic AF, and funny AF and it all comes together to create a wildly entertaining 45-minute listen. Guests like Queen Latifah and Teegan & Sarah come through to the weekly barbecue to show up and show out, talking all things love, sex, race, and of course, living in New York.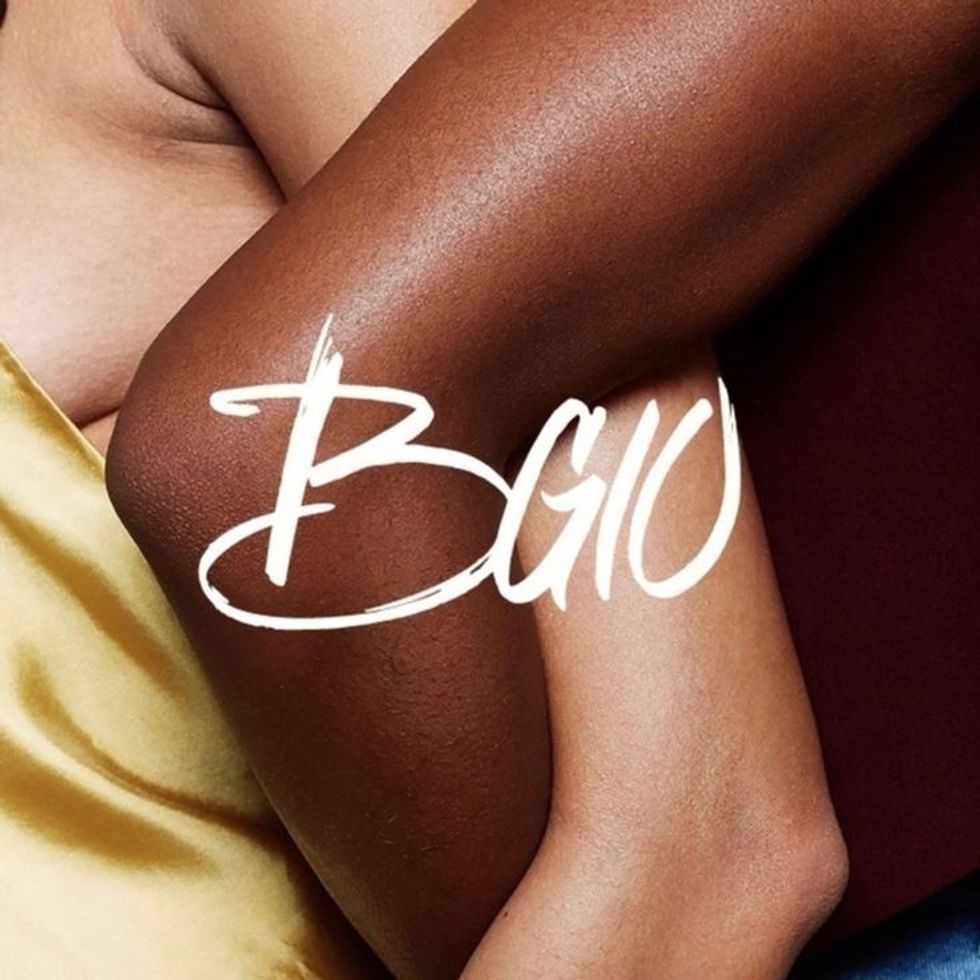 Chin up, shoulders relaxed, and deep breaths for this one, ladies! The BGIO podcast is a refreshing celebration of wellness, self-care, and self-love for women of color. Follow along with your very own guides-on-the-side, Black Girl in Om founder Lauren Ash and Art Director Deun Ivory as they chat with wellness and beauty gurus of all specialties.
BGIO is the podcast component to the equally peaceful and woo-sah-inducing reads that fill the pages of the Black Girl in Om site. BGIO places a strong emphasis on wellness and can be the reset you're looking for on days where the gloom feels longer than the sun. When guests like Hey Fran Hey or Latham Thomas come through, you better believe that the gems you will receive are going to be potent as ever. But with subjects like finding wholeness, mindfulness, and emotional empowerment, BGIO never fails to deliver.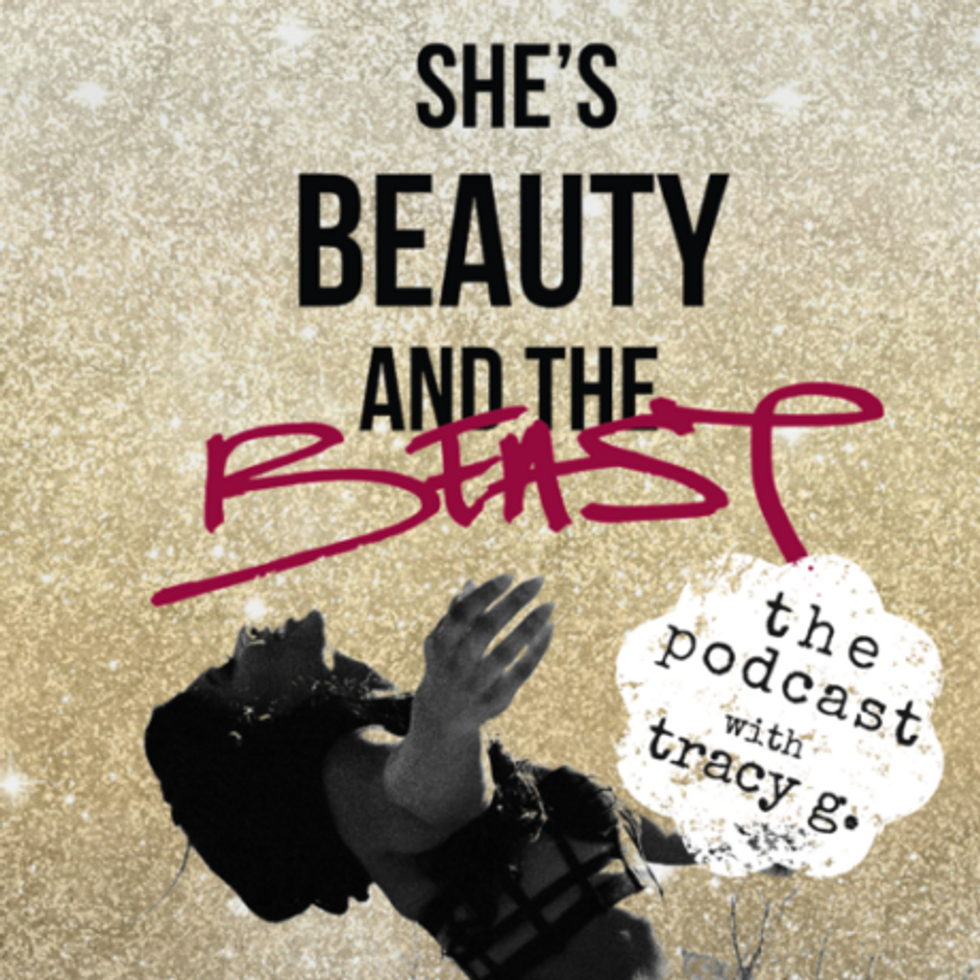 Tracy G. serves as our weekly fairy glow up mother, sprinkling much-needed black girl magic onto the lives of her day-to-day listeners. She walks us through the mundanities of life in a way that seeks to empower the modern-day millennial women on the pathway to owning their dopeness.
A self-proclaimed "audio vision board," She's Beauty And Beast is your one-stop shop for your 2018 glow up with topics ranging from sprituality and sanity to sexuality and sensuality. Tracy G. talks about life post-celibacy, liberation, lacefront beards, and even the effects of overdosing on too much self-improvement.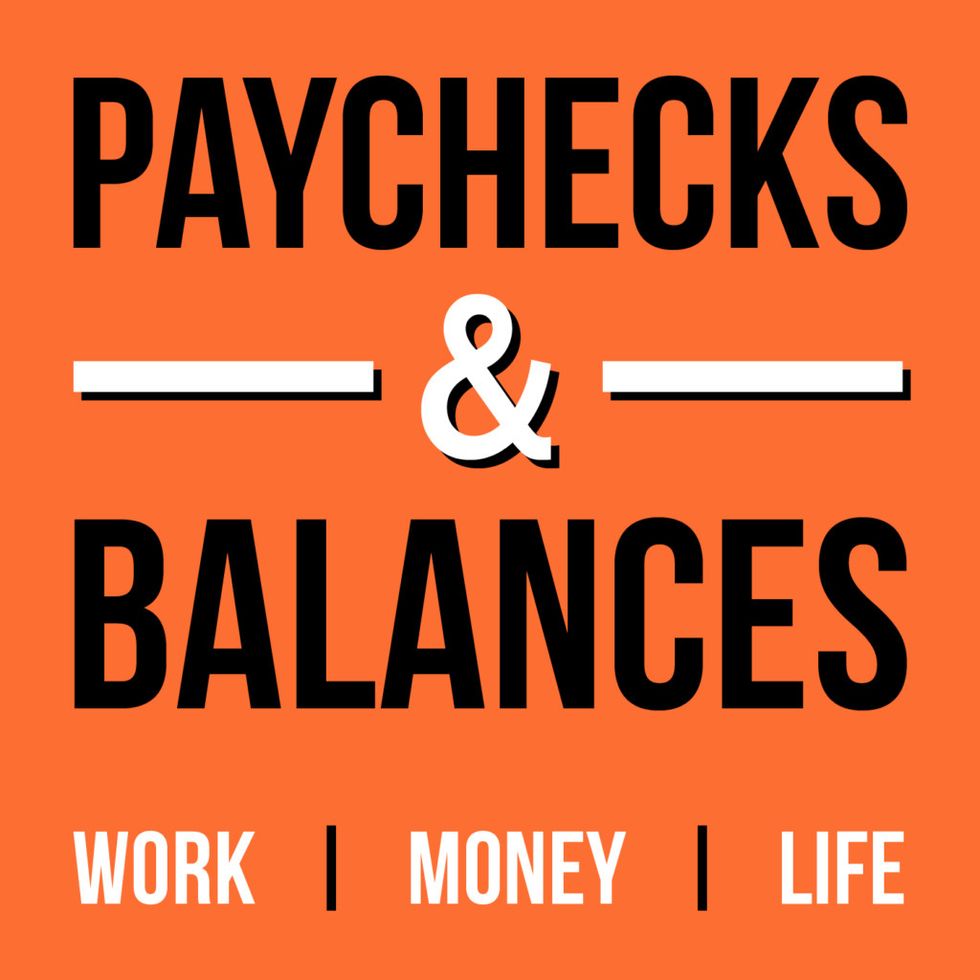 Consider these two "semi-responsible" millennials your audio-guide to adulting —well at least the personal finance and career aspects. Make money moves that matter through their conversations with a dynamic mix of financial experts on Paychecks & Balances.
Personal finances are one of those aspects in life that you have to steadily work towards each and every day to make sure your accounts are in order, your credit check is on point, and your savings are on deck in full effect. Rich and Marcus can be the advisors your wallet and life will thank you for. With their conversations on financial independence, wealth building, and budgeting - 2018 is bound to full of abundance for you.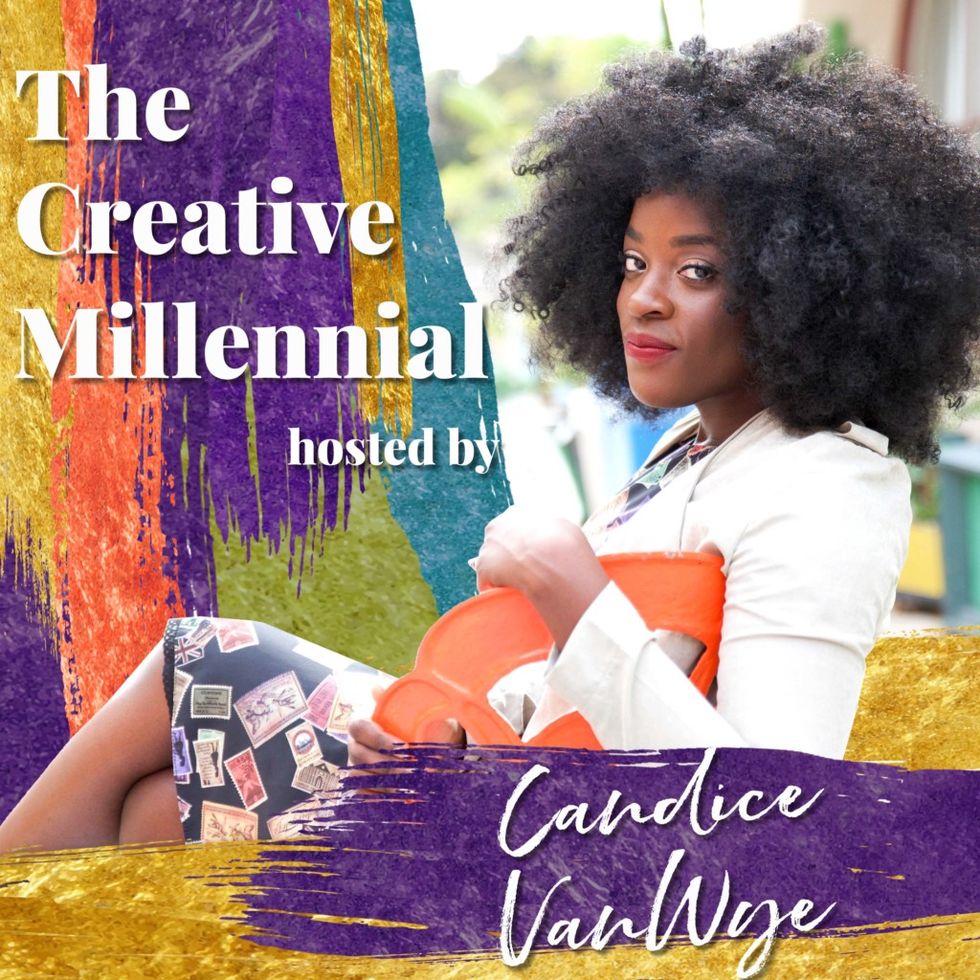 If you're a creative and you've ever felt alone or isolated in your craft, that ends as soon as you tune into Candice VanWye's Creative Millennial podcast.
The newly established business podcast is a weekly podcast where Candice talks to creatives of all ages and success points like Essence Hayes, the owner and designer of Coloring Pins who made success the only option and Tasha James, who shared her journey as a blogger with a "small" audience.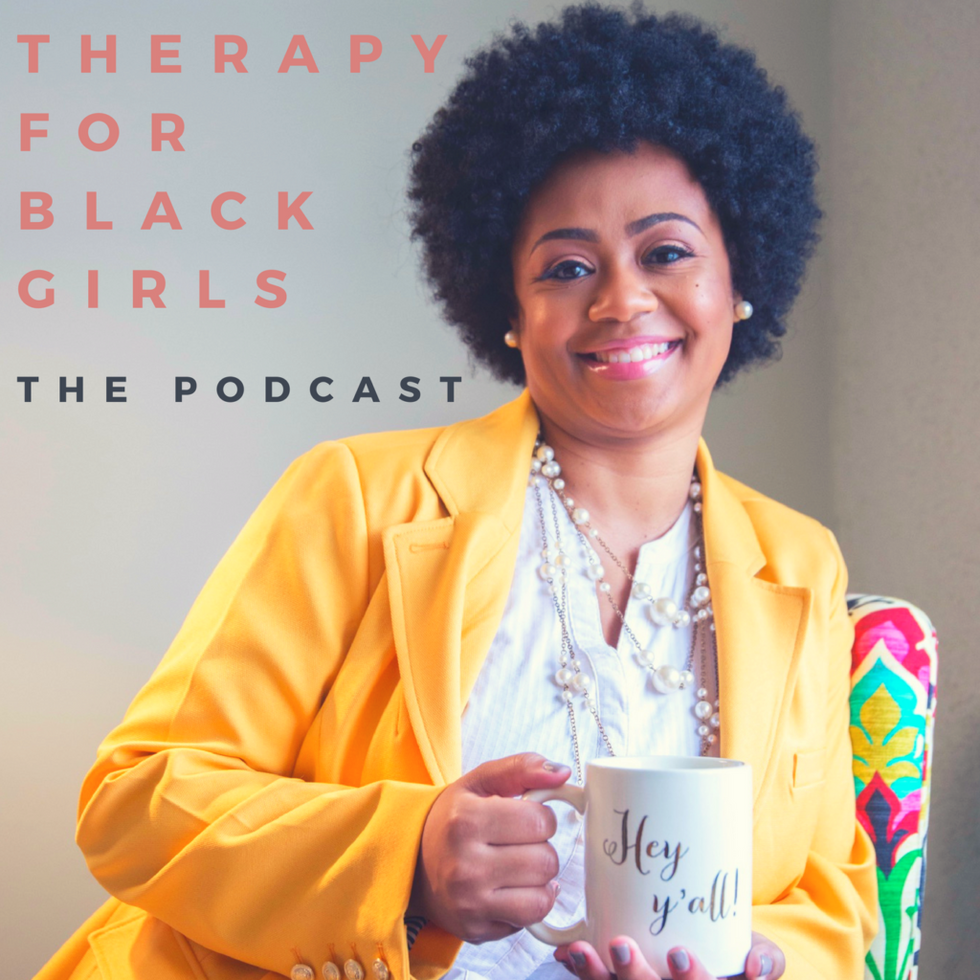 What does it take for you to become the best version of yourself? Kick off your shoes, unhook your bra, and tune into a weekly conversation with licensed psychologist, Dr. Joy Harden Bradford about all things mental health and personal development with the Therapy for Black Girls Podcast.
While Dr. Harden Bradford always stipulates that her weekly sessions are not a replacement for going to therapy, her sessions offer a range of wellness tips and strategies gears to help you maintain your mental health. She talks about red flags in relationships, managing grief, Impostor Syndrome, and ex sex. She also uses fictional characters, like Love & Basketball's Monica and Being Mary Jane's Mary Jane, to help frame important conversations.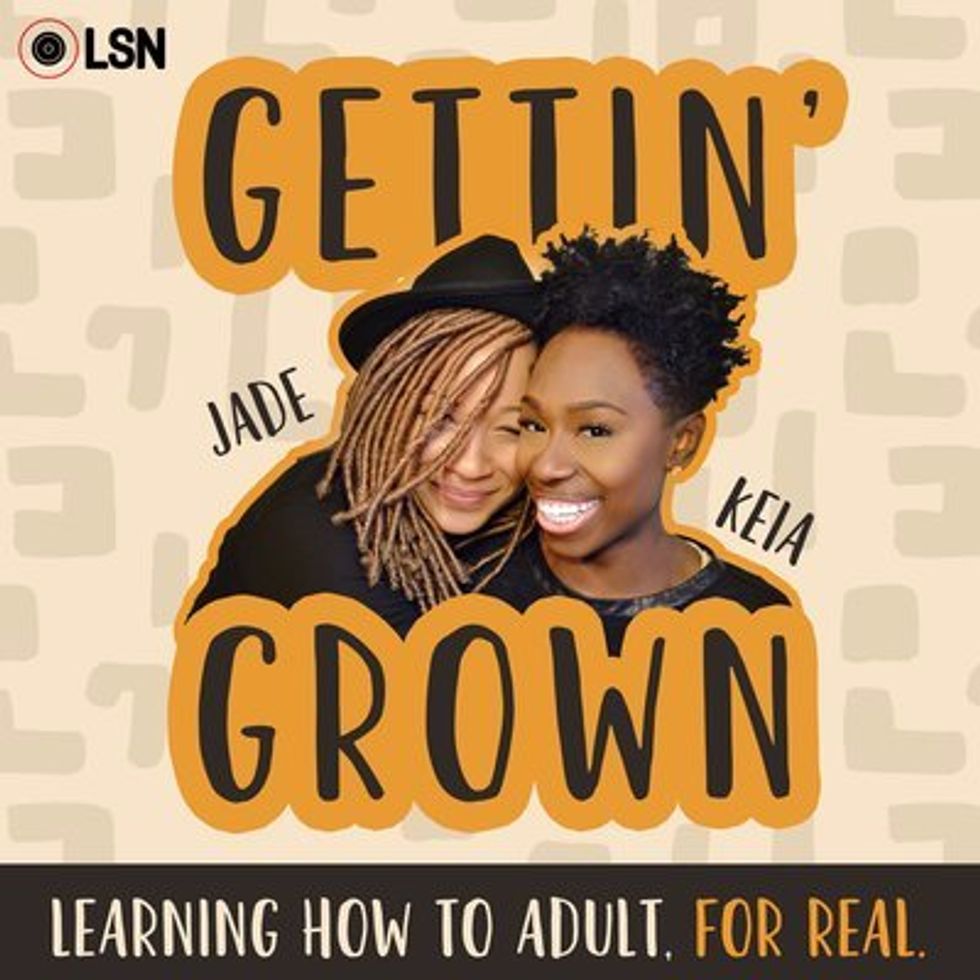 What age did you think you'd have it all figured out? Now let's all laugh about it with Keia and Jade, the "happy and hard working (Blackity) Black" hosts of the Gettin' Grown podcast as they try to figure out life as 30-somethings.
How comforting is it to learn that we are all trying to figure this thing called life out? Keia and Jade are our reaffirming sistas from another mista. The ladies give us the real on things like gift giving during the holidays, street harassment, and the importance of owning and protecting your black magic. No one has a game plan, but we can all navigate through these waters together.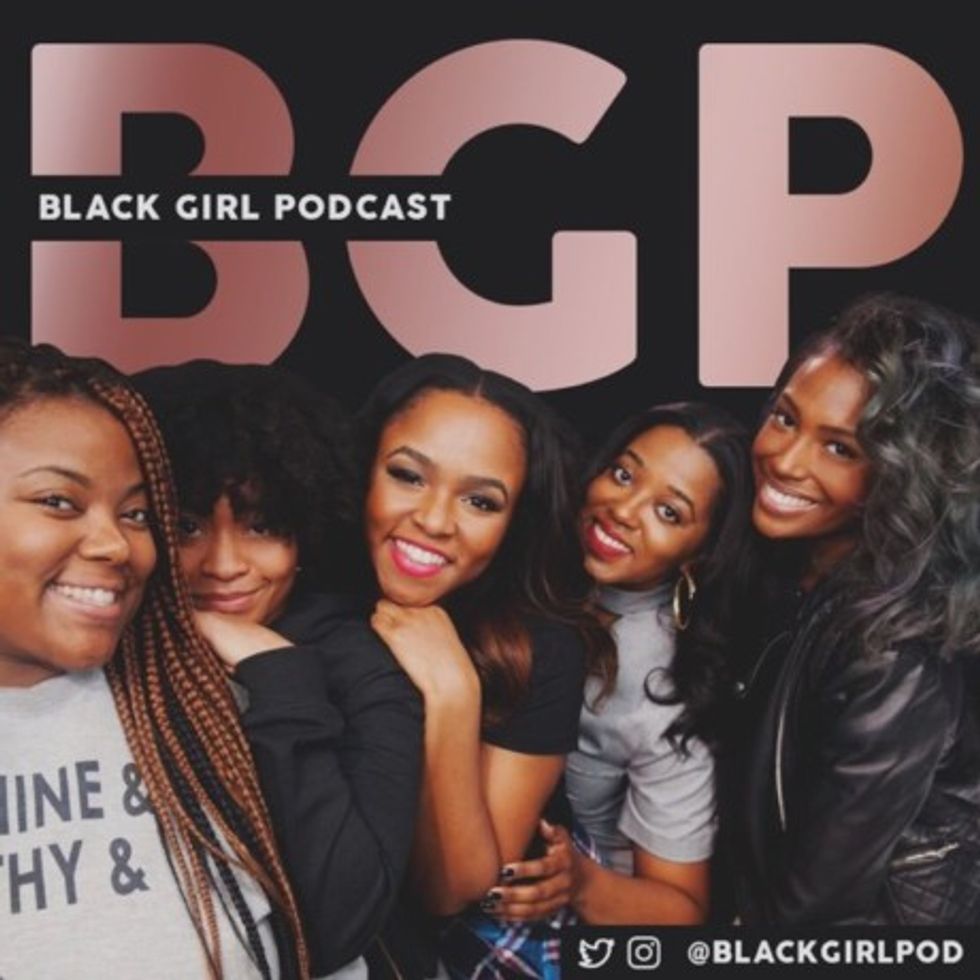 Name a more iconic *quintet*, we'll wait. Get a dose of these five fresh perspectives from Scottie Beam, Gia Peppers, Sapphira, Bex, and Alysha P and their hilarious takes on life, sisterhood, pop culture, and "making it" on the Black Girl Podcast.
The five women have made a career for themselves as media phenoms in their own right, and became friends while working on Hot 97. The conversations took on a life of its own literally and they decided to create a podcast around it. The opinions sometimes differ but the love is all the same. The girls pose deep questions like whether or not it's important to have love first or respect first, the effects of your choices on your future, exes, and of course, sex. Get your 2018 poppin' with just the right amount of girl talk to lift your spirit and guide you through your day-to-day.
What are some podcasts you listen to for wellness and inspiration? Share your favorites below.
Featured image by Getty Images