---
Anyone who's ever had a dream knows that success hits different when you prioritize self-love. Doubt is a helluva drug, but knowing your worth is priceless. This mentality shift helps Ryan Destiny stay booked, busy, and unbothered year-round.
As a Black creative in the digital age, you know that your insecurities have the potential to finesse you out of your check (and your peace of mind), but in her recent interview with Teen Vogue, Ryan broke down the secret to how she finally stopped letting self-doubt block her bag. She told the publication:

"I grew up feeling like that [insecurity] should have been gone, but it wasn't. And I didn't realize [I still had] a problem, [up until] maybe around 18, 19 I think it was just me really starting to understand and love myself, and understand the void that was in the industry, and that something needed to be done about it. I just realized I had a responsibility, and then knowing that and feeling I had a purpose gave me a bit more confidence in what I was doing."
After the cancellation of Star last May, the Internet was in shambles and Ryan was understandably shook, but despite her initial disappointment in the show's ending, the 25-year-old later found that every loss is an opportunity to level up your mentality. She told the publication: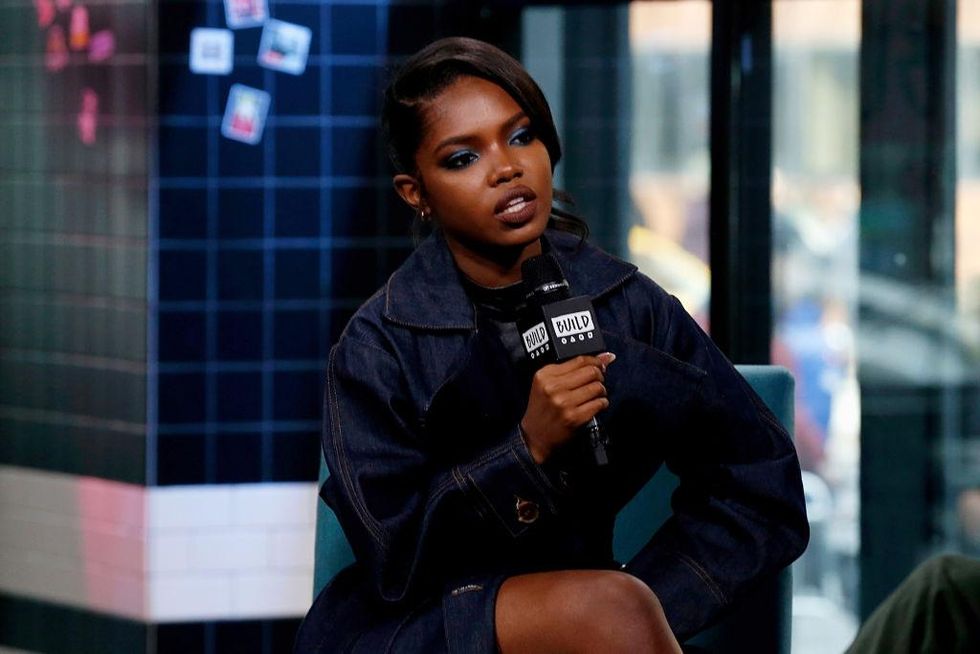 Dominik Bindl/Getty Images
"I think that that show taught me that I can [do] and I'm worth a lot more than I thought. And it's okay to say that. Just because other people may not see it doesn't mean it's not true. I knew my power way more, and I was past the point where I was letting people, no matter what they've done in the industry, control me. I think it's easy to let people control you and step over you, and I was just really over that by the time the show ended."
In her interview, Ryan also touched on external areas of her life where the love is heavy, including her uber-hot relationship with fellow entertainer Keith Powers and the pressure they have to keep what's personal, private:

"We're definitely more strategic than people think we are. When we first started dating, we were in the private stage, but still wanting to share that we were together. As time has gone on, we've moved back from [posting about each other] because we saw that the more that you put out, the more that people feel like they can be in your business."
Ryan also said that while she appreciates our support when it comes to her young romance, she and her boo are intentional about the fact that their relationship is none of our damn business:
"I try to appreciate the fans that are kind of just supportive versus the ones that are just kind of too aggressive. We didn't post each other for, like, two months after we started dating because we were just kind of nervous about making it a public thing — we knew the risks. We just try to make sure that we stay our own person but still be a couple and show that I love this person, this person loves me, that's still fine and natural too. But, of course, we love our careers as well and want to keep doing that and building that separately and together."
Click here to read the full article!
Featured Image by Dominik Bindl/Getty Images