---
You are your own woman before, during, and after a relationship. And just because you are someone's wife or life partner doesn't mean that your identity is stripped or heightened because of that. You are yours before being anyone else's.
La La Anthony might have the last name of a prominent NBA player, but she is letting it be known that her Power moves have been orchestrated because of her own hard work as a businesswoman. In an inspiring essay with InStyle, the entrepreneur, actress, and bestselling author opens up about her journey of becoming the success that she is today, and it's full of keys for everyone out there working on becoming their own boss and rejoice in their own power.

Know Yourself, Know Your Worth
First things first, you have to know your worth by understanding what you have to offer. And then feel free to check others accordingly:
"I had to constantly remind people that I was there to work, [that it was] not about how tight my jeans are."
The Grind Won't Stop Unless You Do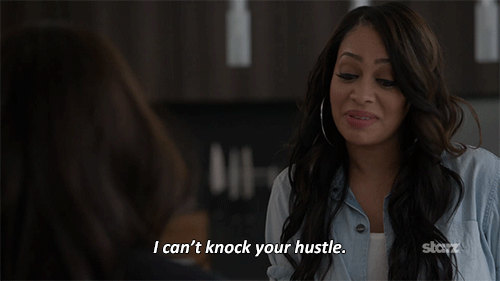 Being a woman in male-dominated industries is nothing short of challenging. Every day, we are faced with situations where we have to go a little bit harder, assert ourselves a little bit more than our male counterparts, and constantly navigate the roads of classy clapback and peaceful composure. The seeds of La La's rise to fame were planted in her first role as an MTV VJ on TRL.
Though her first love was hip-hop, and she loved her job, it wasn't always rosé and roses.
"I felt like I had to prove myself 10 times more. I was always about my grind and my job and never made it about looks or anything else. I was just like, 'I'm gonna prove to you people that I know what I'm talking about and I'm good at what I'm doing, so you take me seriously.' That's always how it's been for me."
Remember You Shrink For Nothing & No One
In male-dominated spaces, La La reminds us that it's important to keep your head down to work but keep your head up to let your power be known. In no way is it okay to tolerate disrespect from others in your professional environment. Whether you are in the startup space or working in a restaurant, never dilute your whole self to comfort others.
"As a woman, I've never allowed myself to change my self-esteem or my confidence and back down to somebody else, even though sometimes it may be easier."
Know That New Levels Demand More Of You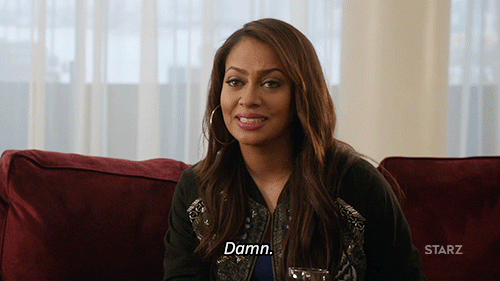 New levels, new devils; new levels, new lessons.
When you are aspiring to become something bigger than yourself, it requires you to step your cookies up. That can be difficult for women because society wants us to crouch to fit into boxes. We're taught to clip our wings for those around us who do not yet know how to fly, because our power takes up too much space. Maintaining awareness of your own power is a strategic - and grounding - way to travel through the scabrous journey towards your goals.
To La La, power is the key you need to bring forth your own happiness:
"Power to me is being in control of your life, being in control of your decisions, and not allowing anyone else to knock you off your block or sway your morals and values and how you feel. It's about doing what you want to do and trying to make yourself happy."
Realize That There's Power In A Tribe Of Successful Women
It's important to take pride in the work we do for ourselves and congratulate our own wins due to the resilience and strength that we hold as women. It's also important to remove the veils of the illusionment of "self-made" success. Community, bonding, sisterhood, whatever you want to call it, is an important aspect of development. Black Girl Magic wouldn't exist if queens didn't recognize queens and we all didn't see each others' greatness.
According to La La, keeping a group of badass women around you doesn't hurt when it comes to your own growth:
As I grew up, I realized that I didn't need to be "one of the boys" in order to be successful; I could stand alongside them as a powerful woman and surround myself with other badass women who understood my experiences the way that men never could."
"I've always admired my friends, whether it's Ciara, Serena Williams or Kelly Rowland or Kim Kardashian. My circle is full of amazing trailblazers who do amazing things. I've watched all these women break down all kinds of barriers and continue to do so. That's how we grow and move forward."
There Is Nothing Worth Gaining That Doesn't Require Challenge
Work hard. Harness your powerful confidence as a woman and stand your ground. Build a community of like-minded, driven women.
La La's own light illuminates a beautiful truth for all of us: there is nothing worth gaining that doesn't require challenge, but there are no barriers that we can't overcome if we put a little bit of our power into it.
"I've worked really hard to get where I'm at. I wasn't born into this life—I didn't have any family in the business to help me along—I trailed this path on my own with the help of amazing people along the way. And I'm continuing to grow in the things I love and find new passions. I feel like I'm just getting started."
Read La La's InStyle essay here.