---
Let's face facts: sometimes people just aren't there for us like we need them to be, when we need them to be. And honestly, maybe it's no fault of their own. It took me a very long time, tons of arguments, a few dropped friends, and a lot of tears to even come to this realization.
I'm one of those strong friends. You know the one who comes over to visit when the baby is sick, who attends all the events, calls to check up just because, is the literal shoulder to lean on when life throws a curveball, and is there through births, deaths and all of life's shenanigans in between.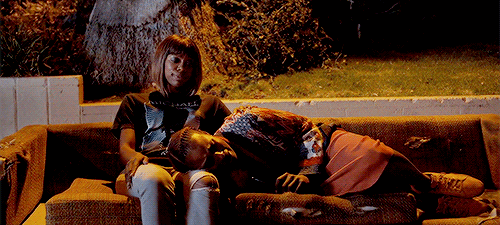 Don't get me wrong, my friends have definitely been there for me… at times; but other times they haven't. Those were the times that mattered most. As "the strong one," I hardly have friends who check up on me when I'm down and out because they assume, I always have it together. They assume that because I'm strong for them, I have a reserve tank of strength to handle my own misfortunes and life's messes. Funny thing is, I don't. Calling myself strong does not indicate that my friends are weak in any way, I appreciate them all for what they add to my life. It's just that sometimes, this strong friend, needs a strong friend too.
Over the years I've learned to cope, and I've even mapped out a few tips for boosting my self-esteem and courage when I have to do it myself. Here's how you can learn to stay strong when you're the strong friend.
Words of Affirmation
I've recently developed this habit of literally speaking positivity to myself. When I'm driving in the car, when I'm in the shower, when I'm cooking, I always repeat these mantras and positive affirmations to myself: "You is kind, you is smart, you is important!" Speaking strength into myself always gets the ball rolling for boosting my courage.
Related Stories
Dear Queen: An Open Letter To The "Strong Friend" - Read More

Check In On Your Strong Friend: 4 Signs Your Friend Is Going Through Depression - Read More

Five Ways To Combat Seasonal Depression - Read More

Featured image via Giphy