John Boyega has been making noise over the last few years by speaking up for himself and how he's felt he's been treated in the entertainment industry. In June 2020, during the height of the Black Lives Matter movement, the Star Wars actor went viral after speaking at a protest in his hometown of London, England. Then in the fall of that year, he called out Disney for sidelining his Star Wars character Finn. Now, the British actor is gearing up to star alongside Viola Davis in The Woman King. In an interview with Men's Health, John opened up about his career, BLM, and standing up for himself and what he believes in.
---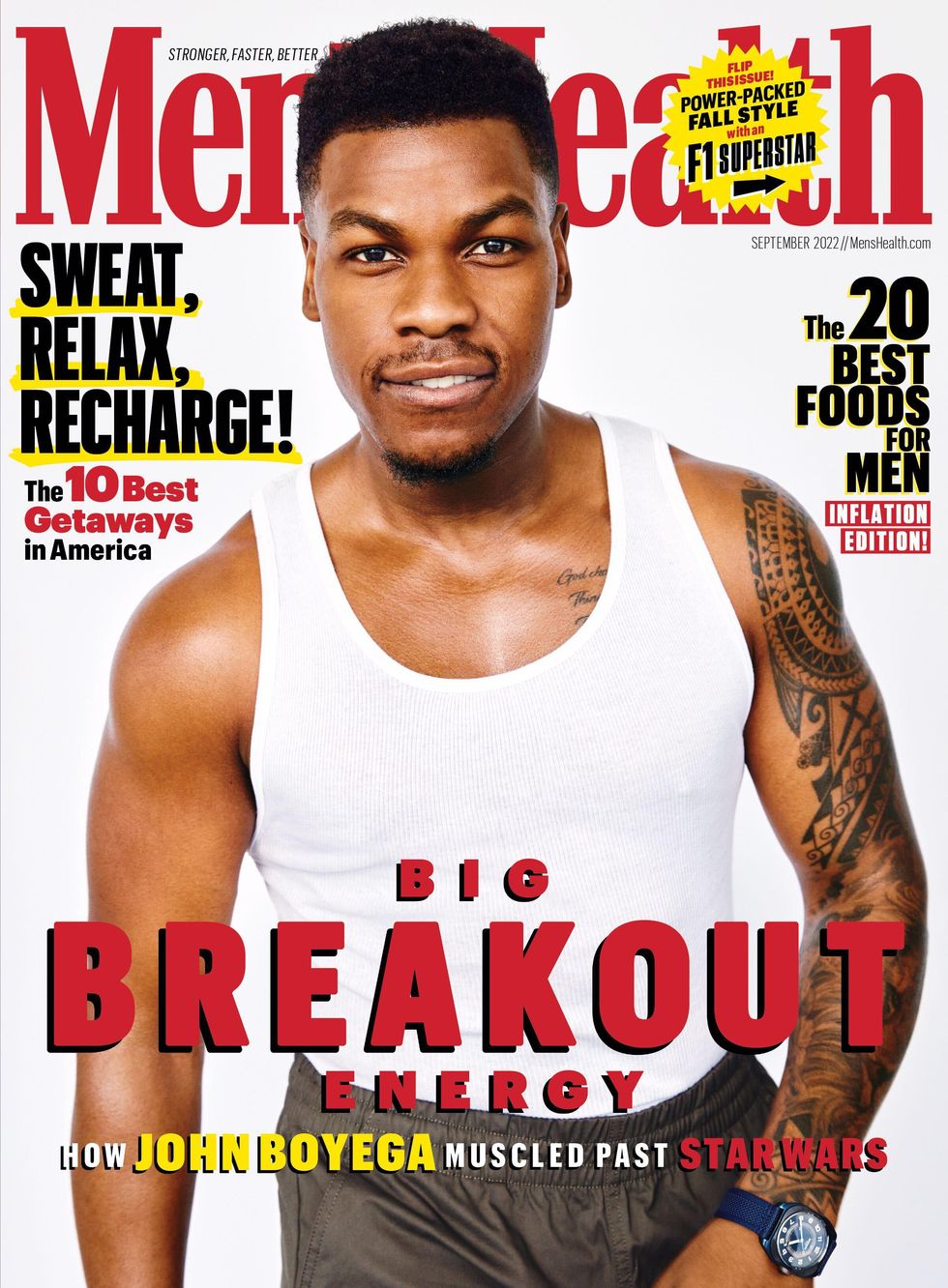 Danny Kasirye for 'Men's Health'
John started gaining popularity due to starring in the Star Wars franchise films such as Star Wars: The Force Awakens and Star Wars: Episode VIII- The Last Jedi. However, he claimed in a GQinterview that his character was pushed aside after initially promoting it as if he would be having a bigger role.
He reflected on that moment with Men's Health. "I'm the one that brought this to the freaking forefront," he said. "At least the people going into it now, after my time, [they're] cool. [Lucasfilm is] going to make sure you're well supported and at least you [now] go through this franchise knowing that everybody is going to have [your] back. I'm glad I talked out everything at that time."
He also claimed he never received support after experiencing racism from the renowned franchise's fans. But he continues to use his voice to raise awareness about what is going on in the Black community and in Hollywood. "Any of us keeping our mouth shut at this point, it doesn't really feel too comfortable. Because even if you're British, [you're] working in the States; the gun's going to go off before your accent does," he said.
John was one of many Black entertainers who participated in BLM following the death of George Floyd. While it may have started in the U.S., the movement was worldwide and made its way to London where the 30-year-old participated in the protests. He shared whether or not he received backlash for his passionate speech.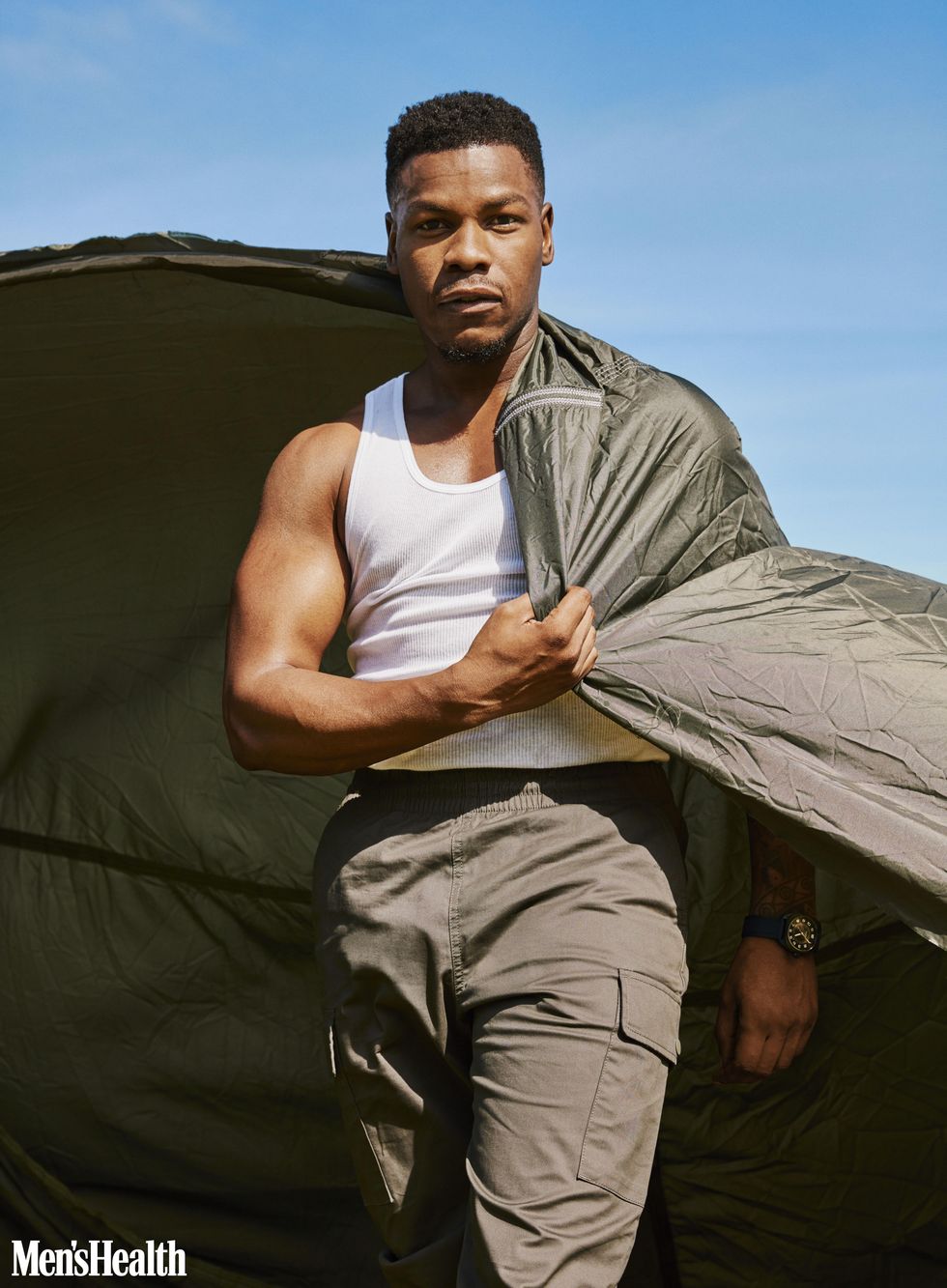 📸📸Danny Kasirye for 'Men's Health'
"Our empowerment is not your demise. Of course there's backlash. Seen and unseen. It's just how it goes," he said. "You'll see who's for you and who's really not…. [But] this is who I am. I'm going to speak about what I believe in and make sure that whatever I do is aimed at supporting the people."
John's parents are from Nigeria and they immigrated to London in the 1980s. He called his parents his "heroes" and was excited about taking on the role in The Woman King as it allowed him to somewhat mimic his father. The actor plays King Ghezo in the West African kingdom of Dahomey, which is present-day Benin.
"The fact that I would be able to speak in my father's accent, in my native tongue, and portray something that's different from what I've done before, I was like, 'Yeah, I'm coming. I want to be a part of that big-time.'"
Featured image by Danny Kasirye for Men's Health