Issa Rae covers Vanity Fair's June issue looking ready for business in a crisp black suit offset by a gold, armor-like bustier that levels up the whole ensemble. In fact, "Issa Rae Levels Up" is emblazoned across her image and the cover story inside is fitting of the headline. Not only is the writer/actor/producer gearing up for the final season of her "baby" Insecure, but she's hitting the ground running with several projects in the works.
---
Issa's lineup includes producing a Baldwin Hills-esque docu-series Sweet Life and an adaptation of popular podcast Nice White Parents, plus she's writing, producing, and starring in Perfect Strangers. She also has a second season of A Black Lady Sketch Show which she executive produces coming up, and she's working on a revival of Matt Damon and Ben Affleck's HBO docu-series Project Greenlight, which gave money and support to aspiring filmmakers. So yeah, "levels up" is probably an understatement for what the 36-year-old has coming.
With all these new endeavors happening, one thing remains prevalent throughout Issa's work—the range of relatable Black women characters. If you're an Insecure fan, you know exactly what I'm talking about. Each season the women only get more complex and the introduction of new female roles only adds layers. Her mission is to do this for Black woman characters across the scope of her work.
In her interview with VF, she shares an interesting anecdote of hurting Lauren London's feelings a few years ago that really drove this message home. Luckily, the two have made up since—in part thanks to the late Nipsey Hussle for encouraging Issa to defuse the situation at a birthday party for Diddy.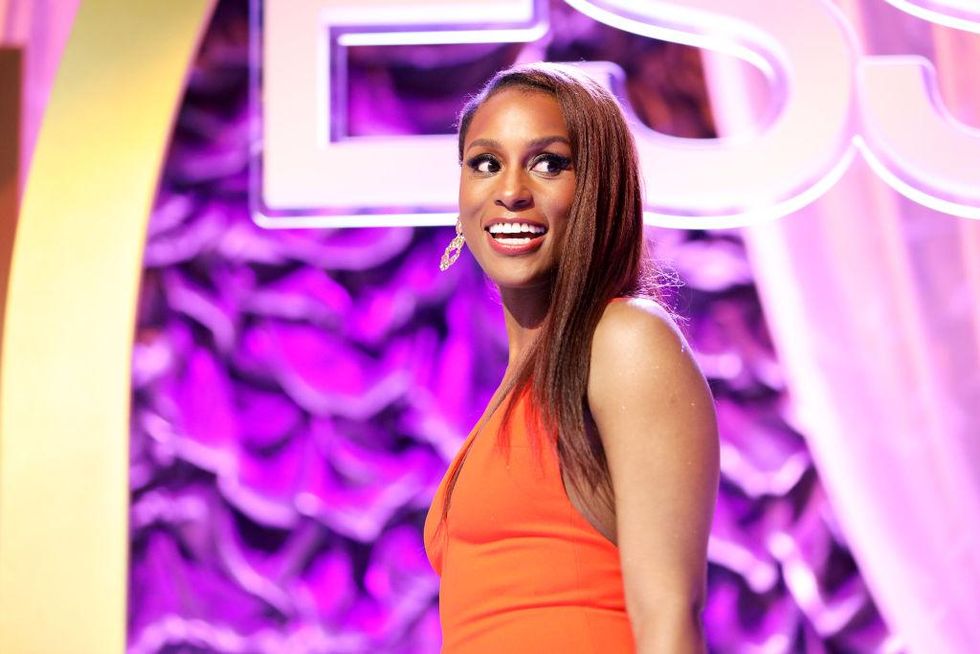 Rich Polk/Getty Images for ESSENCE
Issa recalls a previous interview she did where she told the story of a TV executive who suggested that Lauren, most known for roles in ATL and The Game reboot, play the lead for a cable version of her YouTube hit Awkward Black Girl. That show became what we all love and know today as Insecure, which we can't imagine anyone else other than Issa as the off-beat leading lady.
And Issa couldn't imagine Lauren encapsulating the awkwardness that her character Issa Dee (based on her real self) embodies. Her point was that executives were out of touch with Black women and thought of swapping one for another even when they were nothing alike, but also that dark-skinned Black women could be edited out of their own narratives.
However, Issa's comments in the interview hurt London's feelings.
"One of my biggest regrets, naming her. She took offense to that."
It wasn't until the aforementioned Diddy birthday party two years ago where the pair reconciled:
"[Nipsey] was like, 'You should just talk to her. Let me set it up.' It actually sparked an amazing two-hour conversation. We had so much in common. She was like, 'People don't understand, I'm an awkward Black girl.' In the same way that I was upset about the limited portrayal of Black women, she was like, 'People do the same thing to me.' I completely get that."
Consider the situation a lesson learned. Issa continues to expand her concept of Black female characters.
She also admits to still being in a group chat with Rihanna, Lupita Nyong'o, and Ava DuVernay ever since a rival photo from NYFW '16 that Twitter wants made into a movie, and we concur.
The more versatile Black woman roles, the better.
Featured image by Rich Polk/Getty Images for ESSENCE