---
Lauren London has had a tough few years while dealing with what none of us could ever imagine: the murder of her soulmate. The culture has thankfully rallied around her, and (hopefully) given her enough comfort to move forward, if there is a such thing. So much so, that sis has somehow picked herself up and gotten back to work, opposite of Michael B. Jordan in the upcoming film, Without Remorse.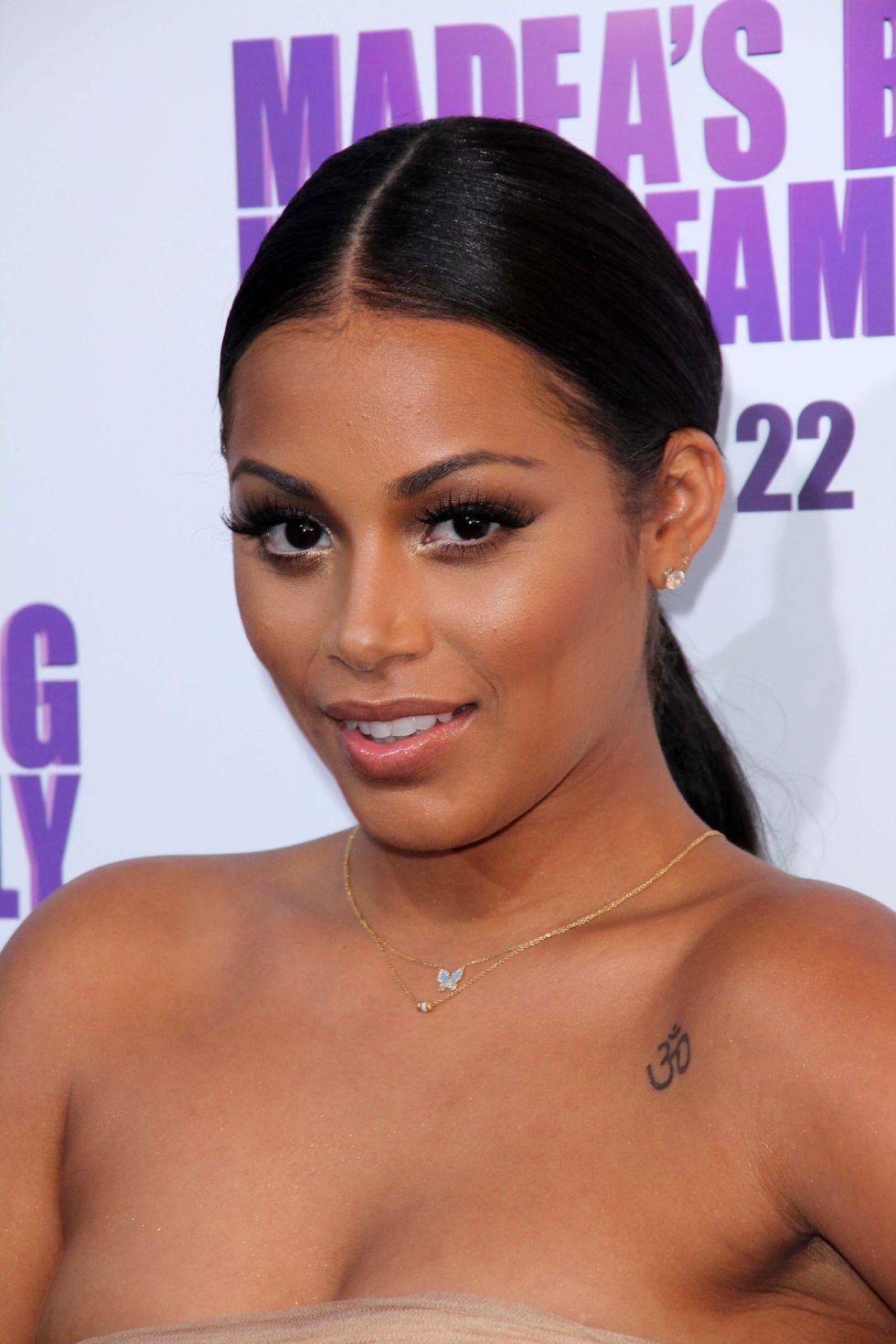 S_bukley/Shutterstock.com
The movie portrays London as Pam Madden Clark, the pregnant wife of Jordan's character, John Clark, who uncovers an international conspiracy while seeking justice for the murder of his wife. And what's wild is the actress actually revealed that she filmed the movie back in 2019, soon after the death of her Nip, which ultimately led to her taking a break from working to heal.
She tells ET:
"We shot it in 2019 I believe -- and forgive me, my memory doesn't serve me so well after grief and everything. Michael reached out to me as a friend and he was so unsure if I was even going to ever work again. And he was like, 'Look, I'm unsure if this is what you want to do, but I have to follow my intuition, I have to ask you if can you just read the script.'"
She then revealed that she was only in Berlin filming for 11 days because she had to go back to her kids. But the fact that she was even able to pull the strength to star in this role, is legendary within its own right. A high-profile death is never easy, and she is balancing it all.
Lauren goes on to say that she was initially hesitant to accept the role.
"There was a lot going on in my world and there were other priorities. I saw throughout the film she comes to him and... her love for him is still guiding him and I felt so connected to that just in my own personal experience that I felt like I could contribute here. Moving forward in my life, I kind of don't want to do anything that I can't really truthfully contribute and I felt like I could truthfully contribute to this project."
And being the warrior she is, contributing was an understatement.
"We can't stop, you know? We do have a purpose, all of us, and it's important for my sons to see me moving forward with grief, not just curling up in a ball, because I curled up in a ball for a long time. But especially for my eldest son because he's just a little more aware. But we will continue moving on as we had to, as he would want us to."
Forever sending love, hugs, and prayer to this queen.
Without Remorse will be available on Amazon Prime on April 30.
Watch the full trailer below:
Are you a member of our insiders squad? Join us in the xoTribe Members Community today!

Featured image by S_bukley/Shutterstock.com
Charmin Michelle
Charmin Michelle is a southern native and creative spirit who works as a content marketer and events manager in Chicago. She enjoys traveling, #SummertimeChi, and the journey of mastering womanhood. Connect with her on Instagram @charminmichelle.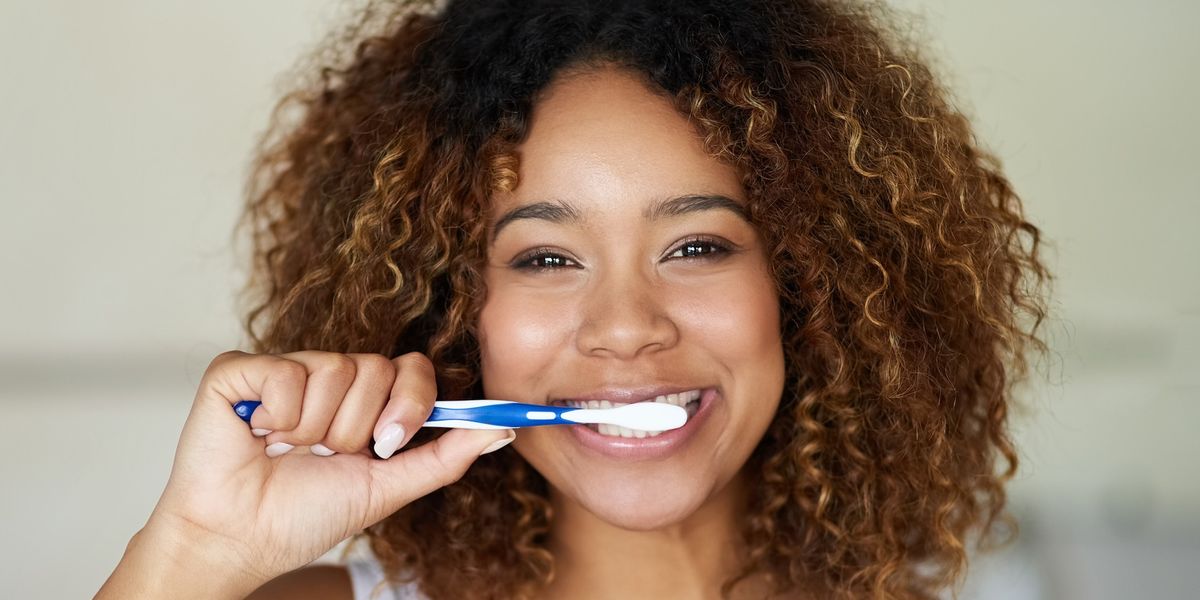 This article is in partnership with Sensodyne.
Our teeth are connected to so many things - our nutrition, our confidence, and our overall mood. We often take for granted how important healthy teeth are, until issues like tooth sensitivity or gum recession come to remind us. Like most things related to our bodies, prevention is the best medicine. Here are five things you can do immediately to improve your oral hygiene, prevent tooth sensitivity, and avoid dental issues down the road.
1) Go Easy On the Rough Brushing: Brushing your teeth is and always will be priority number one in the oral hygiene department. No surprises there! However, there is such a thing as applying too much pressure when brushing…and that can lead to problems over time. Use a toothbrush with soft bristles and brush in smooth, circular motions. It may seem counterintuitive, but a gentle approach to brushing is the most effective way to clean those pearly whites without wearing away enamel and exposing sensitive areas of the teeth.
2) Use A Desensitizing Toothpaste: As everyone knows, mouth pain can be highly uncomfortable; but tooth sensitivity is a whole different beast. Hot weather favorites like ice cream and popsicles have the ability to trigger tooth sensitivity, which might make you want to stay away from icy foods altogether. But as always, prevention is the best medicine here. Switching to a toothpaste like Sensodyne's Sensitivity & Gum toothpaste specifically designed for sensitive teeth will help build a protective layer over sensitive areas of the tooth. Over time, those sharp sensations that occur with extremely cold foods will subside, and you'll be back to treating yourself to your icy faves like this one!
3) Floss, Rinse, Brush. (And In That Order!): Have you ever heard the saying, "It's not what you do, but how you do it"? Well, the same thing applies to taking care of your teeth. Even if you are flossing and brushing religiously, you could be missing out on some of the benefits simply because you aren't doing so in the right order. Flossing is best to do before brushing because it removes food particles and plaque from places your toothbrush can't reach. After a proper flossing sesh, it is important to rinse out your mouth with water after. Finally, you can whip out your toothbrush and get to brushing. Though many of us commonly rinse with water after brushing to remove excess toothpaste, it may not be the best thing for our teeth. That's because fluoride, the active ingredient in toothpaste that protects your enamel, works best when it gets to sit on the teeth and continue working its magic. Rinsing with water after brushing doesn't let the toothpaste go to work like it really can. Changing up your order may take some getting used to, but over time, you'll see the difference.
4) Stay Hydrated: Upping your water supply is a no-fail way to level up your health overall, and your teeth are no exception to this rule. Drinking water not only helps maintain a healthy pH balance in your mouth, but it also washes away residue and acids that can cause enamel erosion. It also helps you steer clear of dry mouth, which is a gateway to bad breath. And who needs that?
5) Show Your Gums Some Love: When it comes to improving your smile, you may be laser-focused on getting your teeth whiter, straighter, and overall healthier. Rightfully so, as these are all attributes of a megawatt smile; but you certainly don't want to leave gum health out of the equation. If you neglect your gums, you'll start to notice the effects of plaque buildup, which can irritate the gums and cause gingivitis, the earliest stage of gum disease. Seeing blood while brushing and flossing is a tell-tale sign that your gums are suffering. You may also experience gum recession — a condition where the gum tissue surrounding your teeth pulls back, exposing more of your tooth. Brushing at least twice a day with a gum-protecting toothpaste like Sensodyne Sensitivity and Gum, coupled with regular dentist visits, will keep your gums shining as bright as those pearly whites.

Now that the fall season is officially settling its way on in, it's time to ramp up on our favorite warm drinks. And while, for me, what tops the list is hot chocolate and apple cider, being that I grew up in a home that was consistently stocked with various kinds of herbal tea, that's why I enjoy writing so much about tea (and all of the ways that it can benefit you) for this platform. I've written about teas that can improve your sex life (here), teas that are good for maintaining vaginal health (here), not-so-common teas that are beneficial for your overall health and well-being (here), and even teas that are perfect for this time of the year (here).
Yet one thing that I haven't covered (until today) is the different types of tea that not only are delightful to consume during this time of the year, they are also able to get your hair right where you want it to be. And since cooler weather is typically what causes us to consider consuming tea more often — why not doubly bless yourself by stacking up on your own collection so that you cut the body chills and reach many of your hair goals at the same time, too?
Featured image by Aja Koska/Getty Images