---
Lauren London has had a tough few years while dealing with what none of us could ever imagine: the murder of her soulmate. The culture has thankfully rallied around her, and (hopefully) given her enough comfort to move forward, if there is a such thing. So much so, that sis has somehow picked herself up and gotten back to work, opposite of Michael B. Jordan in the upcoming film, Without Remorse.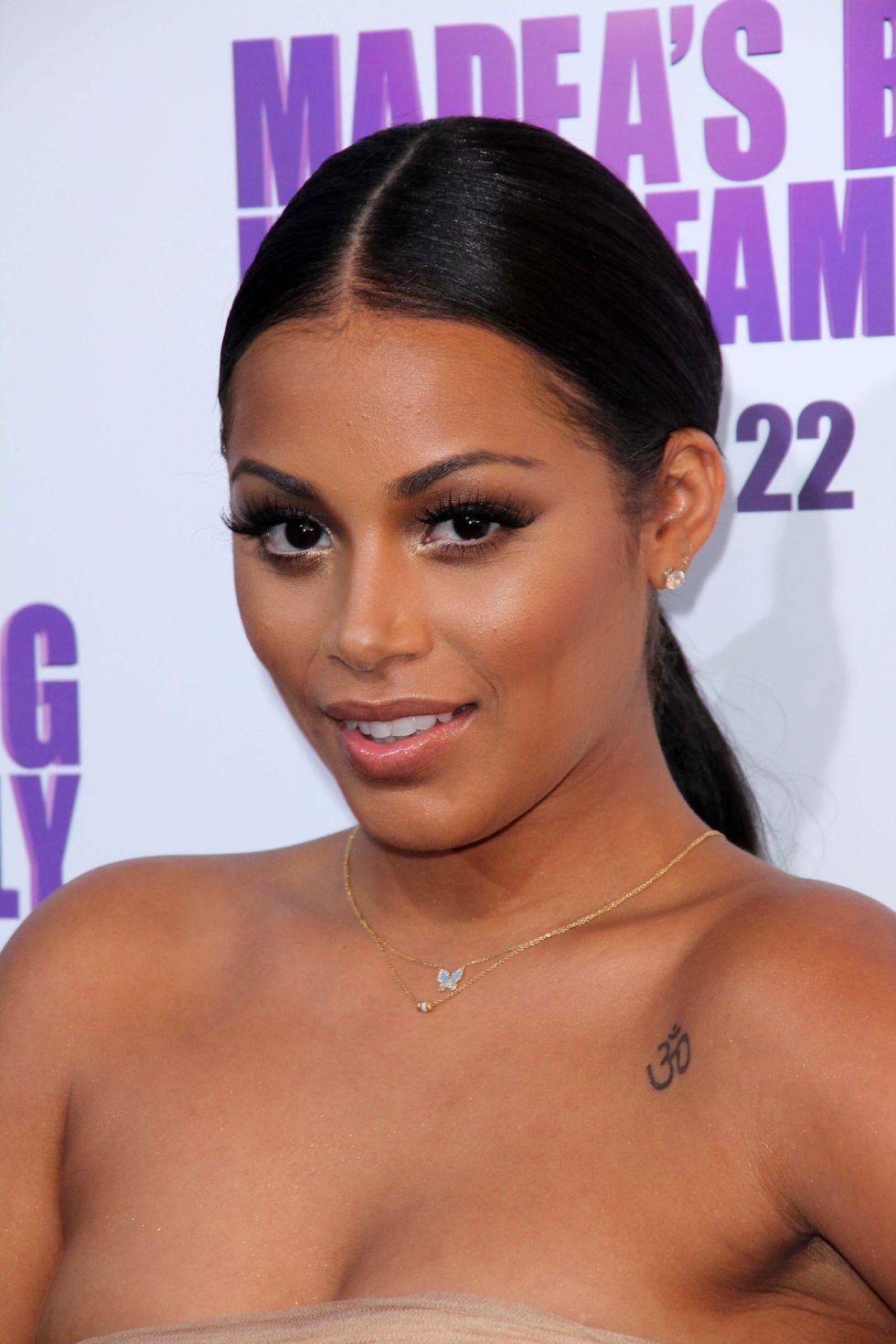 S_bukley/Shutterstock.com
The movie portrays London as Pam Madden Clark, the pregnant wife of Jordan's character, John Clark, who uncovers an international conspiracy while seeking justice for the murder of his wife. And what's wild is the actress actually revealed that she filmed the movie back in 2019, soon after the death of her Nip, which ultimately led to her taking a break from working to heal.
She tells ET:
"We shot it in 2019 I believe -- and forgive me, my memory doesn't serve me so well after grief and everything. Michael reached out to me as a friend and he was so unsure if I was even going to ever work again. And he was like, 'Look, I'm unsure if this is what you want to do, but I have to follow my intuition, I have to ask you if can you just read the script.'"
She then revealed that she was only in Berlin filming for 11 days because she had to go back to her kids. But the fact that she was even able to pull the strength to star in this role, is legendary within its own right. A high-profile death is never easy, and she is balancing it all.
Lauren goes on to say that she was initially hesitant to accept the role.
"There was a lot going on in my world and there were other priorities. I saw throughout the film she comes to him and... her love for him is still guiding him and I felt so connected to that just in my own personal experience that I felt like I could contribute here. Moving forward in my life, I kind of don't want to do anything that I can't really truthfully contribute and I felt like I could truthfully contribute to this project."
And being the warrior she is, contributing was an understatement.
"We can't stop, you know? We do have a purpose, all of us, and it's important for my sons to see me moving forward with grief, not just curling up in a ball, because I curled up in a ball for a long time. But especially for my eldest son because he's just a little more aware. But we will continue moving on as we had to, as he would want us to."
Forever sending love, hugs, and prayer to this queen.
Without Remorse will be available on Amazon Prime on April 30.
Watch the full trailer below:
Are you a member of our insiders squad? Join us in the xoTribe Members Community today!

Featured image by S_bukley/Shutterstock.com