---
It never fails. At the beginning of every year, I say the same thing to one of my closest girlfriends—"I know some people are gonna leave us this year, but I'm never prepared for who." Y'all, we just got into the spring season and already I've been caught totally off guard. James Ingram. Kristoff St. John. Kevin Barnett. And, as a diehard Beverly Hills, 90210 fan while I was growing up, Luke Perry. But there was something about hearing the news of—attributes are not listed in any particular order of importance here—hip-hop artist, philanthropist, entrepreneur, community builder, father, man of Ms. Lauren London and friend to, have mercy so many (just put #RIPNipsey or basically any variation of the hashtag in your Twitter search field for evidence of just how many people knew and loved him) Nipsey Hussle that particularly stung. No, stings.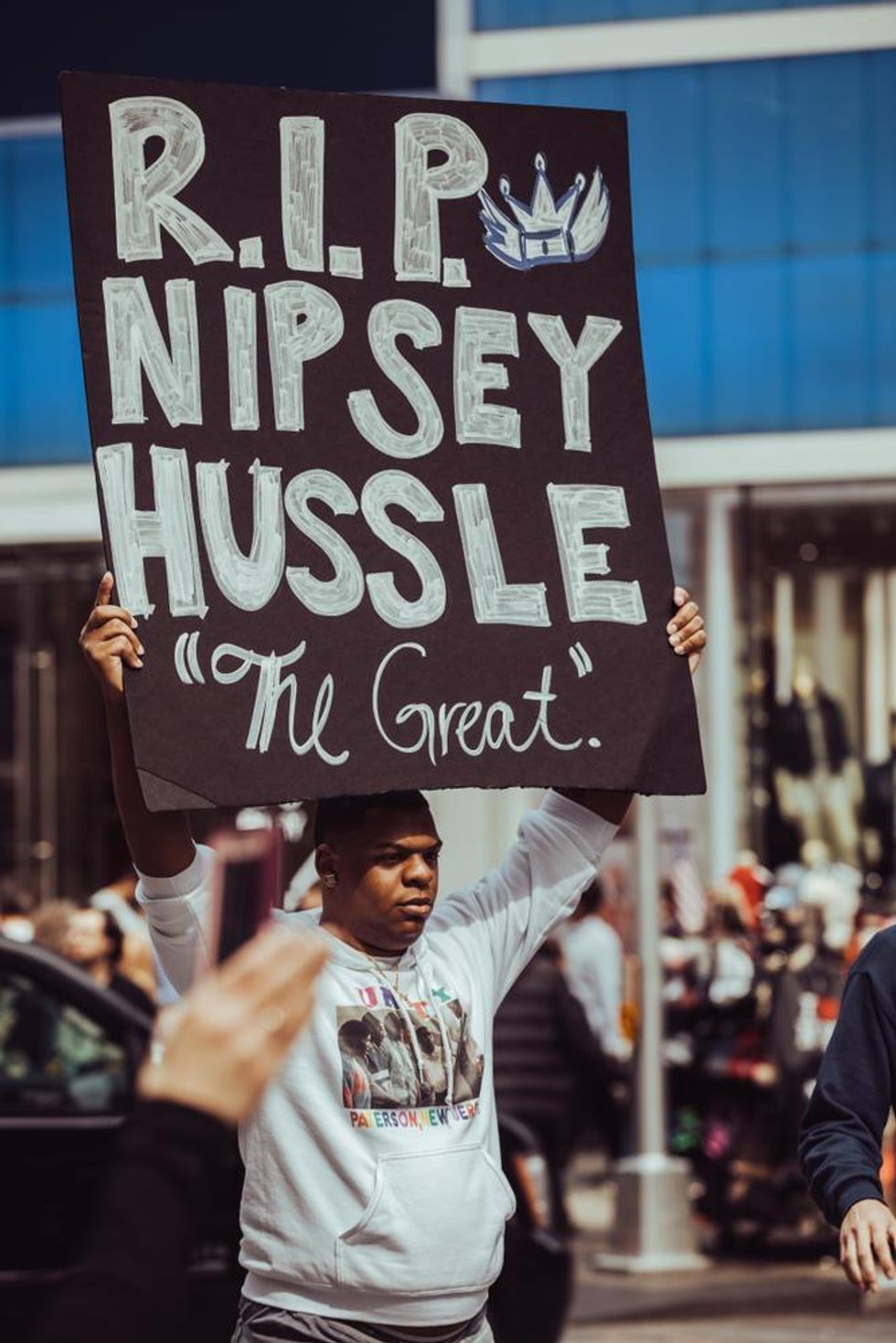 Aspects and Angles / Shutterstock.com
Before I attempt to do this mini-tribute any sort of justice, let me just say that as someone who lost my father five years ago and my fiancé on the same day that he proposed 24 years ago this fall, there is nothing more annoying than having someone who didn't personally know someone you loved try and tell you—or anyone else—about them. No, I've never met Sir Ermias Asghedom (his birth name). I've also never been to one of his shows or purchased anything from his store (although believe you me, I'll be finding some sort of way to give a few coins in support, in his honor, over the next few weeks). Still, he did make an impact on me in some pretty random-yet-relevant ways. I didn't realize just how much until today.

Featured image by Andres Tardio.