When Lupita Nyong'o spoke on her relationship with her beautiful, natural "kinky" hair for Allure magazine, it was seriously a moment unlike any other.

---
Up until a few years ago, the natural hair movement and celebration of natural hair textures was seriously an anomaly. Even then, seeing women with what is considered more kinky, coily-textured, 4C hair was few and far between.
From seeing her on red carpets to powerful movies that literally push #BlackMagic like Black Panther, it's nothing short of incredible to see a dark-skinned, 4C-textured hair woman speaking on the culture of hair. The African beauty recently told Allure:
"I like the term 'kinky.' Some people don't like that term, but when I think about my hair, I think of it as African kinky hair."
"But I'm not really in deep with the politics of it all and the language choice. I speak just from my own experience or my own preference. Curly hair differs so much."
Her stylist, Vernon Francois, also told the magazine, "Lupita and I wanted to show that coily or kinky hair has many strengths and can be worn in lots of different ways, celebrating its beauty and versatility."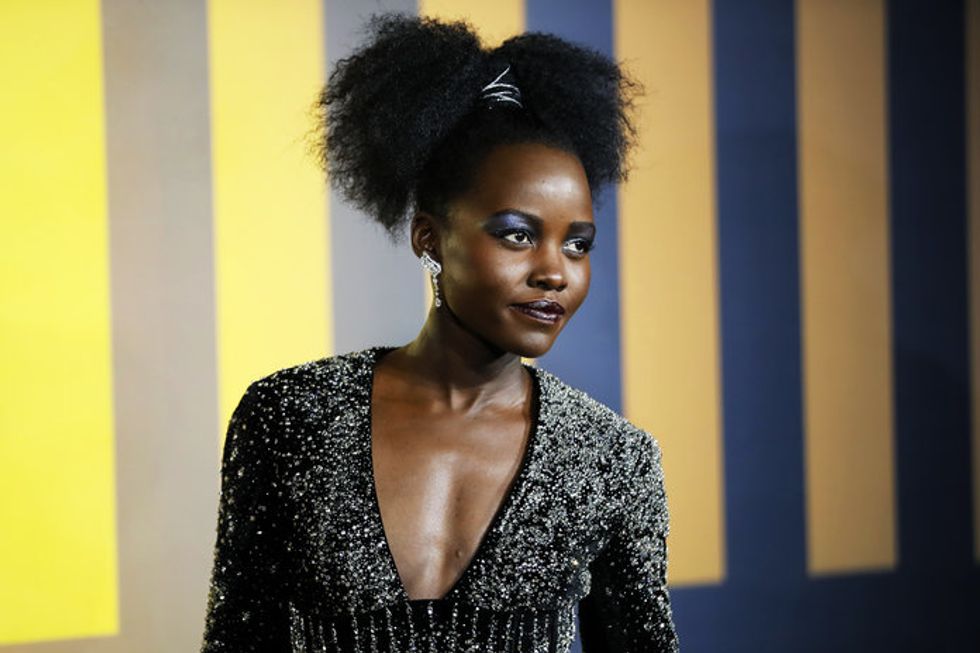 Getty
Seeing someone like Lupita, one of the most coveted and in-the-moment stars in the world right now speak on her love for her hair, validated many of us who may have very rarely felt seen before. Now, don't get me wrong - Lupita is not the only celebrity or person in media to shake up the hair conversation. All I'm saying is it's impactful AF to see one of the most sought-after actresses rocking and owning her hair texture that has previously been dismissed.
First of all, Lupita's natural hair and grace shows us all that simply being isn't always a political statement or act - black hair can be celebrated without us having an alternative agenda. When Melissa Harris Parry made commentary on FKA Twigs on the cover of Elle, she explicitly said, "If we allow our hair to simply grow out of our heads in its natural state, most people will assume that we are making a social and political statement."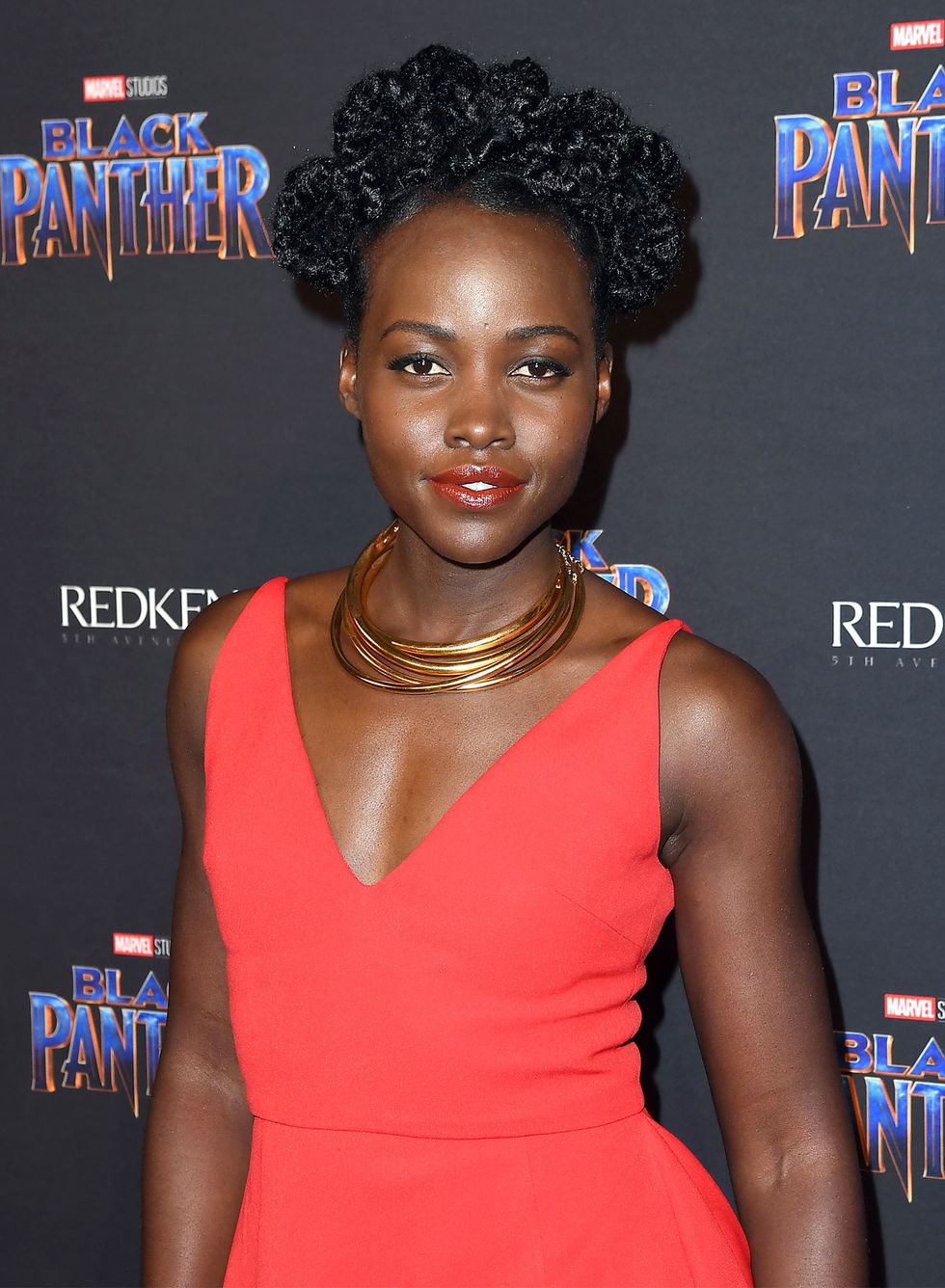 Getty
Of course, the first thing I want to know is, can we just live? Does everything, even down to our hair, have to be something to be picked and prodded at? Why can't this be normal? Have Lupita tell it, it can. The actress leads by example and shows us that we can simply "be" by continuing to be proud and unapologetically ourselves. And that the best way to normalize something is to continuously show it without always having to justify or explain. As women, we often feel the need to do that when really, we don't need to.
Lupita is infamously known for rocking a short 'do, however experimenting with braids and extensions shows us that when taken care of properly, 4C hair has the flexibility to do anything! Women like Lupita show us that nobody is left out in the possibility of exploring what makes you fierce and fabulous!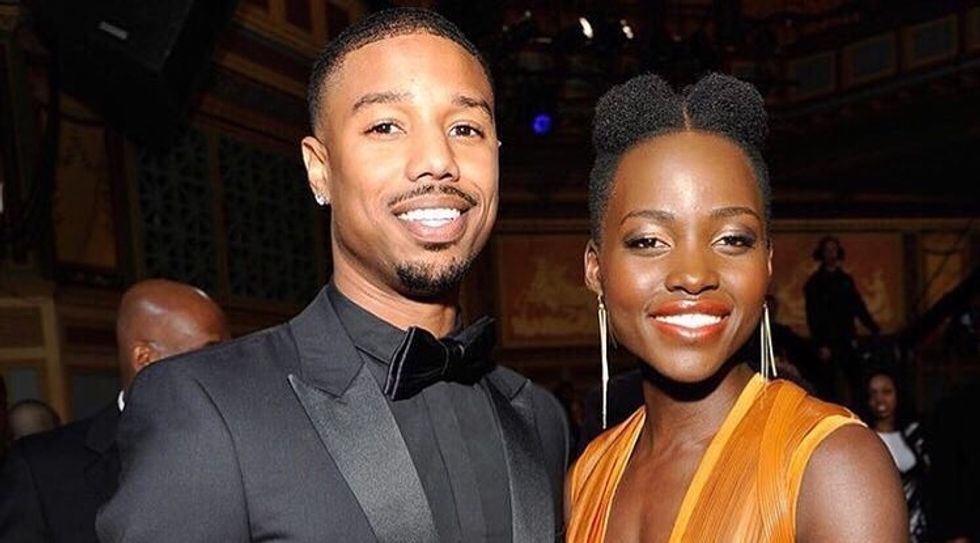 Getty
Lupita's hair brings a call to action for more visibility and inclusivity in the natural hair community. Oftentimes, 4C textures are only shown when they are a TWA or a full-blown out afro. Many women in-between don't see themselves, and especially not when it comes to the big screen. To see someone rockin' her hair and you can see there hasn't been a huge push to alter her hair pattern, straighten anything, twist-out anything, or even slick edges down? THAT'S encouraging for all those that never see that before.
It challenges us to think of "beauty" and what it is for the Black community.
If you want to do something to your hair, cool! But knowing that if you don't, you're still amazing and beautiful, is equally encouraging. We're hoping that this conversation continues to happen and pushes more actresses of color with various hair textures to be represented on the screen.
No matter your hair texture or type, it can always be a bit challenging when imagining how others will view you. That's why it's important for us to continue to champion women like Lupita or Danai or Letitia on speaking out and showing all levels of Blackness and our beauty. That's why we have to applaud and push for more movies like Black Panther that will show unapologetic, unaltered, and unfiltered Blackness for all.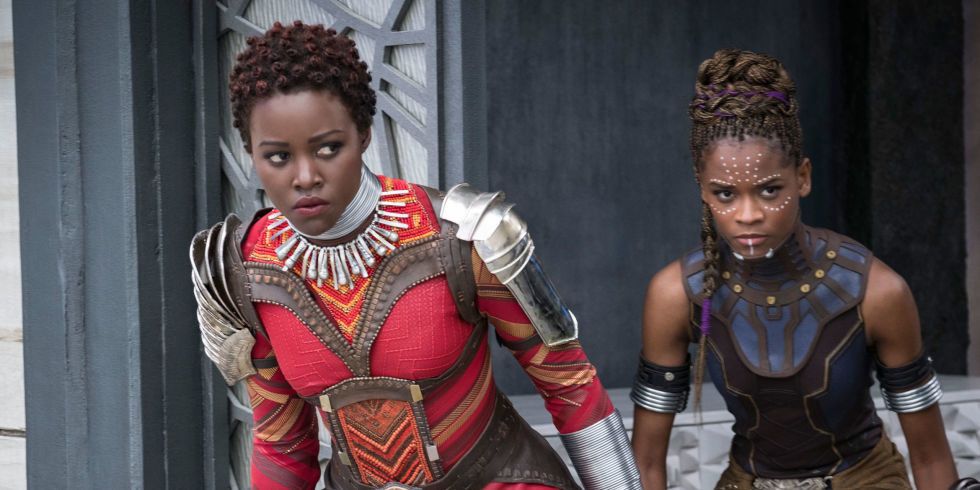 Marvel's Black Panther
And even when you're feeling trapped or self-conscious about your coils? Think of the fierce, badass women in your life who show you that the best love starts from within. That's a lesson we all can learn from.
Check out Lupita's full March cover story with Allure here.
Featured image by Giphy