If you're preparing for your next hairstyle, this is for you. The fall season commences on September 22, and while many of us are ready to order that first pumpkin spice latte, the real question is: What is our next hairstyle? Because Black women are the true purveyors of hair trends.
---
To understand how we can fully show up this season, we consulted Marjorie Lightford because of her versatile skill set, creative vision, and amazing ability to transform hair. "Trends have a unique way of connecting people and creating a historical timeline for popular culture. For that reason and so many more, trends are necessary," says Marjorie, master stylist and Redken Certified colorist.
Her motto is "Look good. Feel good. Do well," and she believes she has a responsibility as a hairstylist to cultivate the internal beauty of her clients into a beautiful outward display. Her upbeat and open-minded personality coupled with her dedication to her clients and her craft sets her apart from most and continues to make her a well-sought-after hairstylist.
The stylist told xoNecole, "Trends are not one size fits all. I recommend finding your own aesthetic and uniquely incorporating trends into your personal style. This provides you with a customized look suited just for you that is still current and trendy."
Ahead, Marjorie provides the fall hair inspiration sure to bring you joy!
Protective Style Trends for Fall 2022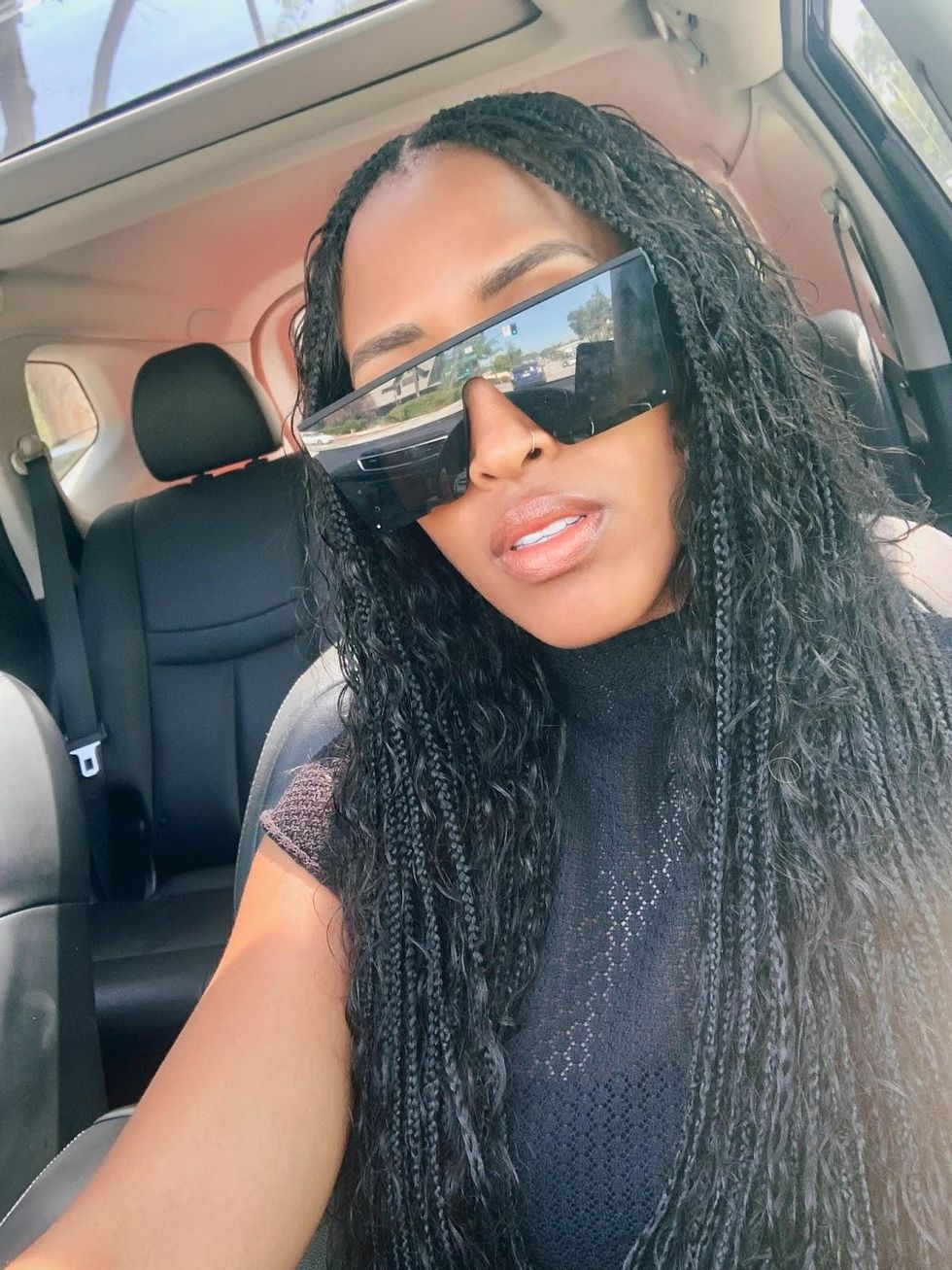 Courtesy of Marjorie Lightford
1. Knotless braids with tousled, loose hair incorporated throughout the braids.
"There is a beautiful merge happening between braids and loose hair that provides protection, low tension, and volume. Knotless braids became popular because, essentially, they "saved our edges." On the contrary, the style did not maintain its freshness for as long as traditional box braids, micro braids, etc. Additionally, knotless braids lacked volume.
"The introduction of weaving loose hairs throughout random braids has not only eliminated that problem but also created a new era. This new look ages beautifully has volume, creates lots of dimension, and is point blank...sexy."
2. Feed-in cornrows with unique designs.
"Cornrows have and will always be great protection for our hair. The goal is to do it in a way that does not provide tension around the edges. Feed-in cornrows are great for that. Cornrows with unique designs are definitely making a comeback."
3. Sew-ins.
"While there are all kinds of new, loose hair extension techniques when it comes to protection, sew-ins are the only option. Other techniques leave the natural hair exposed while sew-ins braid the natural hair and attach wefts using the sewing technique. The beautiful thing about sew-ins is that these can be worn significantly longer than other protective styles before the look has to be redone."
Tip: Use nylon thread with your sew-ins. Traditional wool thread can create breakage at the root.
Favorite Hair Products for Fall 2022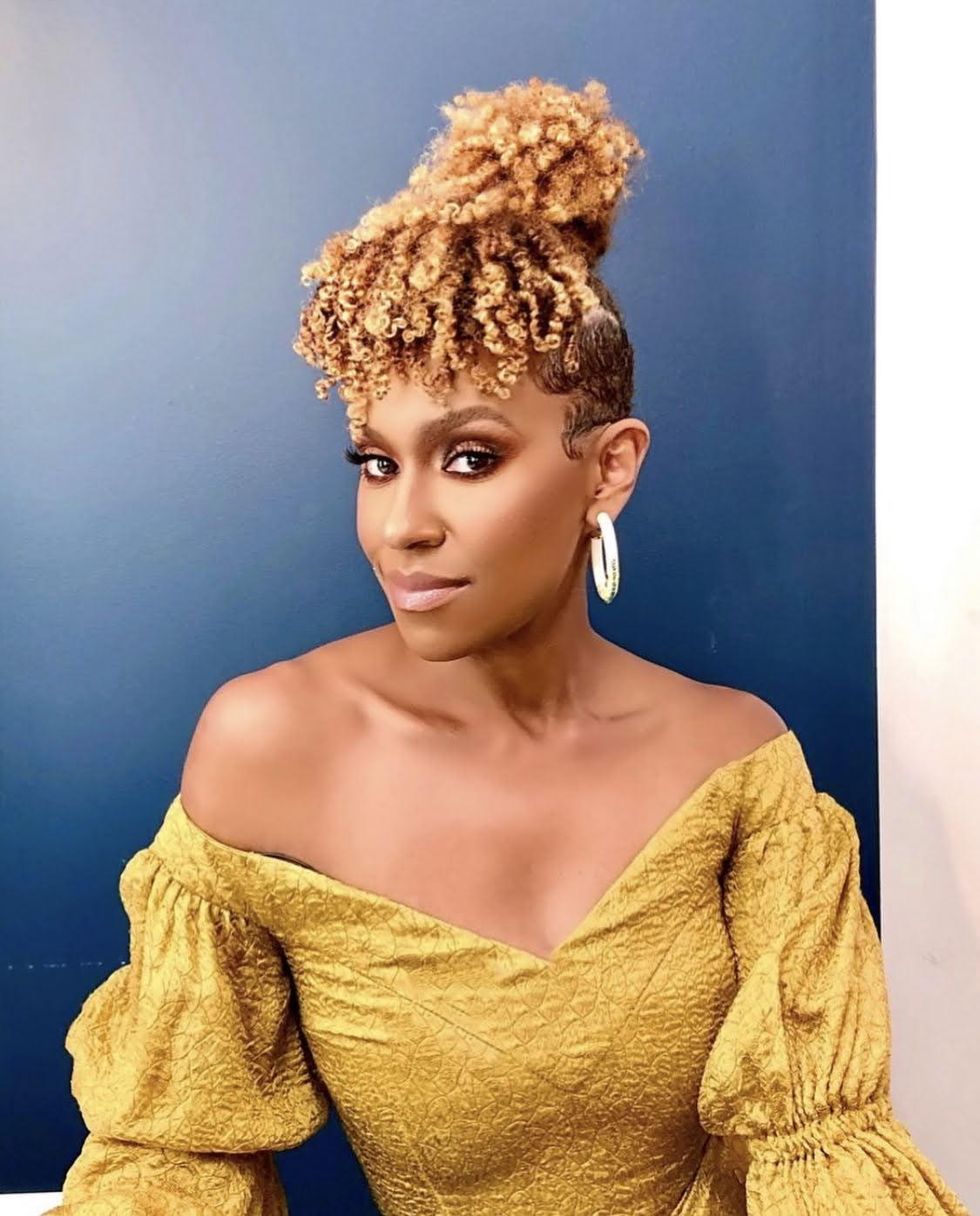 Courtesy of Marjorie Lightford
"This is an anti-frizz, overnight serum for dry hair. Hair is typically the driest between midnight and 6 a.m.; as we move into the fall, the temperatures outside will begin to drop. Hair will naturally become even drier as we crank up the heat in our residences." Marjorie adds that "using an overnight hair serum will soften and nourish the hair from mid-length to end and improve manageability for advanced night care."
"I love this product. It is an absolute must-have for all my clients. This serum repairs hair fibers and is also a heat protectant for up to 450°F. I have my clients use this every morning and night. It's essentially a cuticle sealer and helps to retain the length of your hair."
"This Black-owned brush is the brush that every curly head of hair needs, not just for the fall but year-round. Detangling hair with this brush is easier and more efficient. Its firm, yet flexible technology allows you to detangle from root to ends truly. It is nearly indestructible."
The Best Hair Colors for Black Women in Fall 2022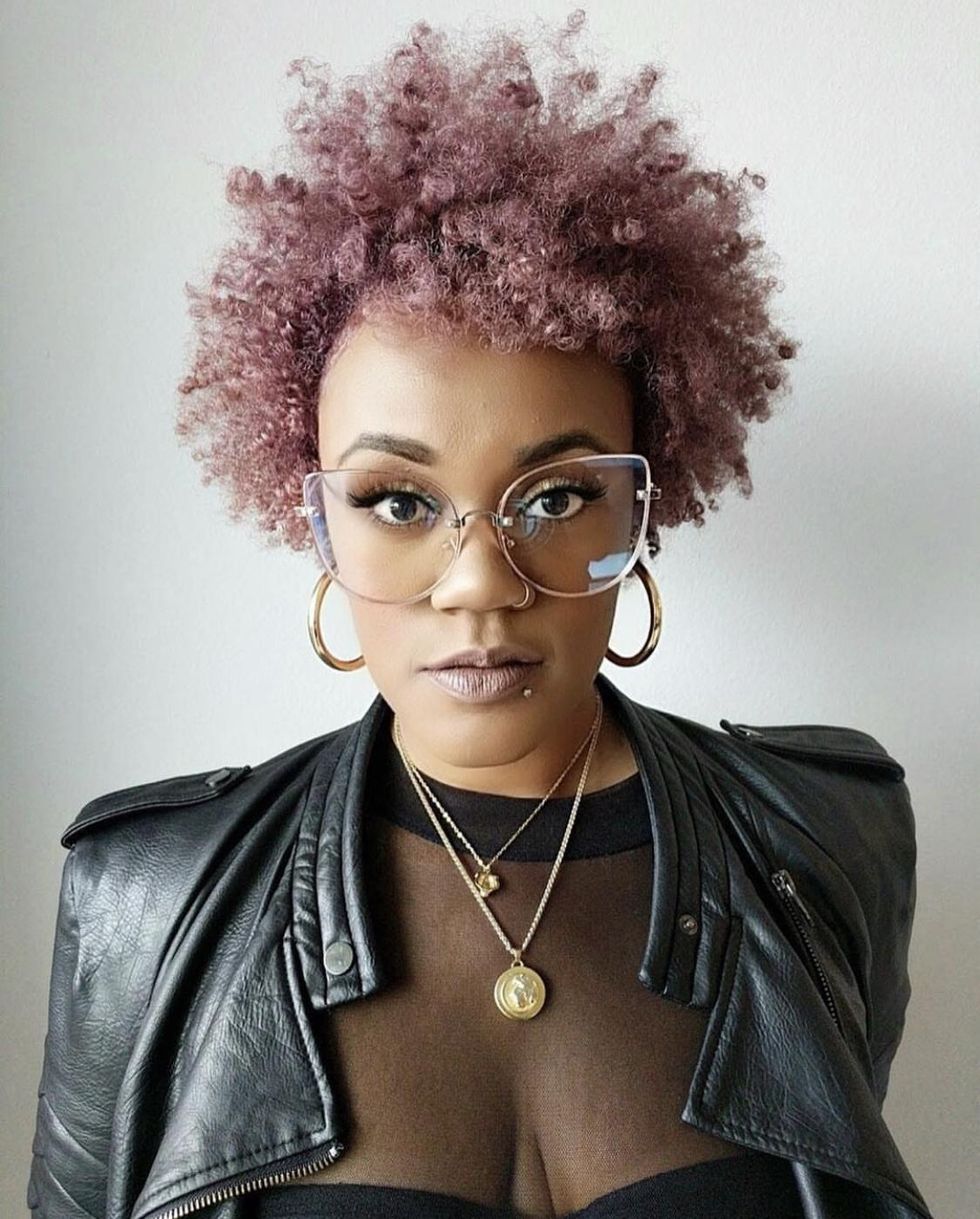 Courtesy of Marjorie Lightford
1. Diffused blondes
"The hair color industry has been shifting for several years. People are wanting to come into the salon less and have a more blended grow-out. Within the melanated community, I find that we are choosing colors that blend better with our natural hair color or are choosing colors that are multi-dimensional.
"I truly believe anybody can wear blonde and when diffused throughout as opposed to applied all over. It really softens the entire look and is less of a contrast. It photographs beautifully and looks great in person too."
2. Warm browns
"I love a golden brown moment on melanated skin. It's our version of 'nude'. Golden Brooks wore it well on Girlfriends years ago, and it has definitely made a comeback. I hope it's here to stay."
3. Mauve and rose gold
"These colors typically look great on melanated skin because they compliment the gold and olive often found in our undertones. And while they are a little high maintenance because they fade fast, if you cannot get a touch-up often, they do fade to a beautiful medium to dark blonde. Essentially, you get two looks for the price of one."
The Trending Haircuts to Try for Fall 2022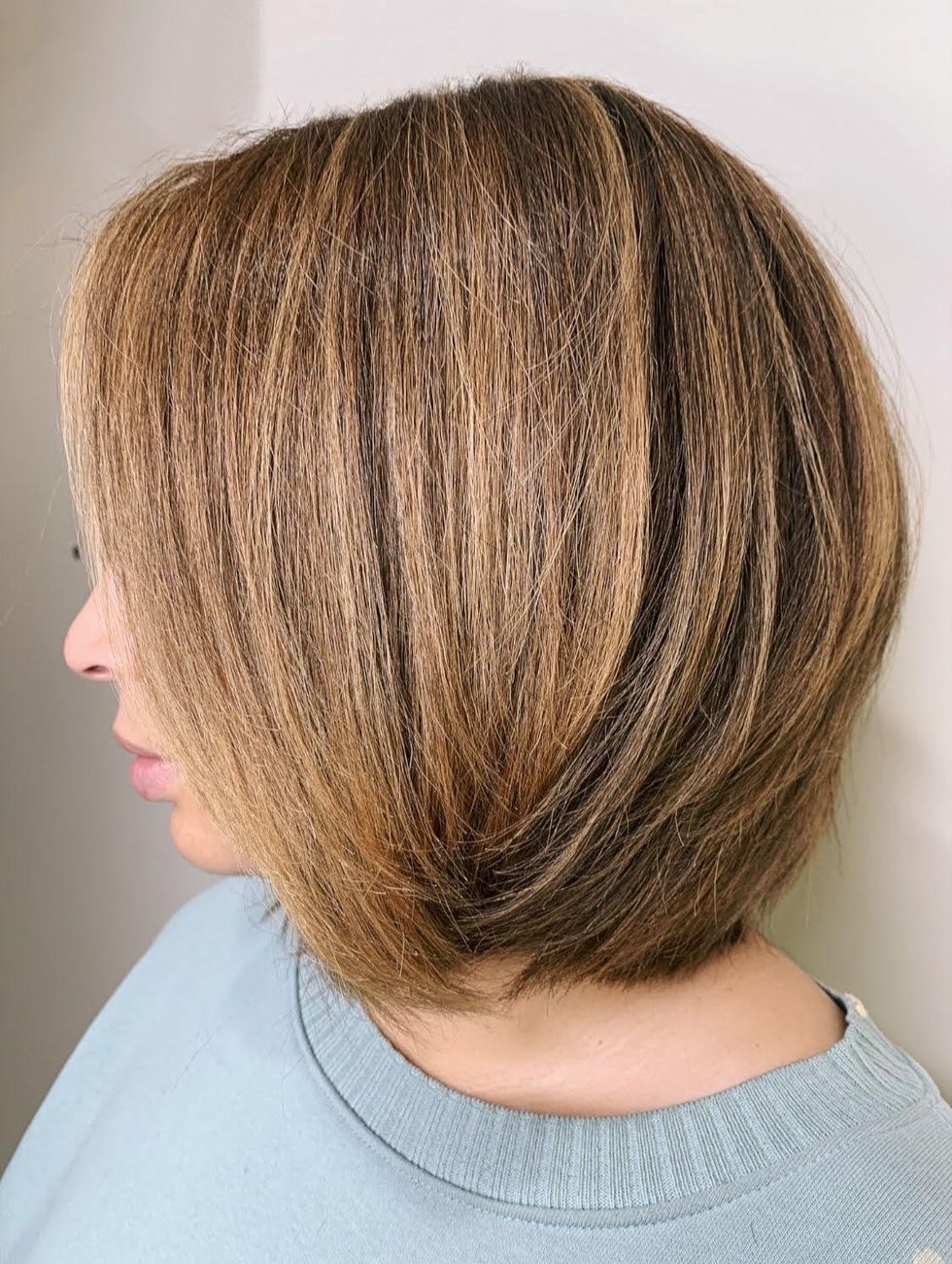 Courtesy of Marjorie Lightford
1. Bob
"Always try a bob. It's like adding high heels to the hair and can be dressed up or down."
2. Curtain bangs
"They're versatile; long enough to be side swept or pulled back but also add softness around the face. I love pairing curtain bangs with a top knot."
3. Mullet
Marjorie notes that the mullet is "definitely an acquired taste and not for every head shape," but adds, "if you are edgy, consider letting the hair grow out in the back to give your hair a unique shape."
Featured image by Jena Ardell/Getty Images