A conversation with Eve is like sitting back over cocktails with your home girl—she's unapologetically open and unafraid to keep it real on everything from failed relationships to the ins and outs of being in an interracial (and international) marriage.
---
In short, she is comfortable with who she is, and she's not apologizing for it. We've come to know Eve not only as a multi-platinum rap artist, but also as the current co-host of The Talk, and the sassy and quick-witted Terri Jones from the Barbershop series.
We've also seen Eve go through a beautiful evolution from being one of a handful of respected female rappers in the game to now being a wife to a British millionaire and stepmom to four kids. Though she's still the Philly-bred rapper that isn't afraid to keep it all the way real, 39 years of wisdom under her belt has taught her that she no longer has to prove her worth in her career nor in her relationships. And in the process of dealing with breakups and make-ups, she's found that being true to herself was more important to holding on to unequally yoked lovers of her past.
"As I got older I was like, I come like this," she says, her famed paw print tattoos peaking out of her peach-colored jumpsuit. "This is who I am, but I also don't have the energy to hide it anymore."
Though she may be a little rough around the edges, she's refined on the inside, and it permeates in everything from her down-to-earth demeanor to her desire to give back to others. Today, she's dropping knowledge about the lessons she's learned as a woman who's been through the various stages of love. We sat down with Eve for some girl talk about cheating men, monogamy, and how marriage has helped her grow as a woman.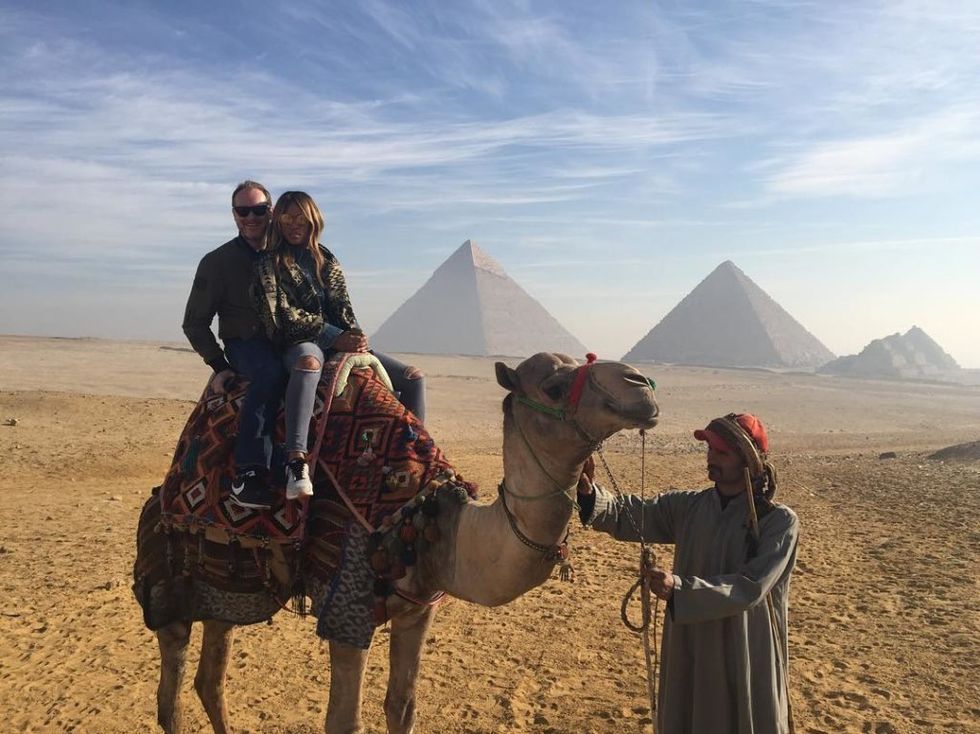 She had to stop dating what was familiar and step out of her comfort zone to find love:
"I can't even lie, I'm not saying that it's impossible, but [dating in L.A.] was hard. I had to import. I think it was also the circles that you're in especially when you're in the industry, that breeds the same thing and I lived there for so long, if I went back and I was single I would do it a different way. I wouldn't be trying to find someone within the people that I hung out with or the circle that I was in; I would actually try to get out of my comfort zone."
Marriage has taught her to be more vulnerable as a woman:
"Being married and having stepchildren has completely changed me because when I first met him, I didn't even know how to talk to kids. I was like, 'Do you want to color? What do you want?!' I was so weird with the kids, and it takes a minute to settle, but I definitely softened as a person. I don't come from a family of huggy, 'I love you' type of affectionate people. If we kind of know you, you'll get the head nod and, with the kids, you have to be open to hugs and that changed me, and it's a really nice thing. Being in a relationship and being married, nothing changed much except for the fact that we [can be] like we're together. No questions, no stress, that's my partner. That's my homie. That's how it's supposed to be, and I've never had that before, so it's really nice."
She embraces her role as a stepmom:
"Can I tell you, I got lucky because the kids are always sweet! But I also got into their lives early, now some of them are teenagers, I couldn't be trying to come in now. But because I came into their lives so early, they grew up with me so now it is what it is. Which is nice."
She hopes to one day be a mother:
"We absolutely want to have babies, but I think it is what it is. It'll happen when it's supposed to. I feel pressure, but not like pressure I have to hurry up and do it. It's more like, I want to be a young mom (laughs). I feel like we both understand it is what it is. I can't make it happen any faster, sorry. But I hope and pray it's going to happen soon."
Why she's no longer hiding who she is:
"We want to please—men and women—and we mimic that person that we're with. But it took me a few horrible relationships where I bent over backwards trying to do all of this stuff and be this girl and do this that and the other and not be respected but because I was in love. But I think a lot of times, we forget that a person falls in love with you for you, and that most times that's when you're your genuine self. And as I got older, I was like, I come like this. This is who I am, but I also don't have the energy to hide it anymore. Like you either get it or you don't, and you never need to change. That person is out there for you. I'm crazy; my husband probably thinks I'm a nut sometimes. But thank God I found somebody who can deal with my nutty shit. And vice versa. And you just have to find someone and they are out there, you don't have to compromise."
Being monogamous is a decision, and infidelity is an excuse:
"It's not just men; it's women! Monogamy is a decision that you make, like not drinking and driving. That, to me, is what it is because, as women, we can keep two if we wanted to. I do think that we are more evolved; we're more mature. Our emotions do stop us from doing certain things, but it's not impossible, and men saying, 'Oh men aren't meant to be monogamous,' that's bullshit."
Her biggest career mistake was not trusting her instincts
"I used to not really treasure my own opinion as much as I should've. I always thought that my manager would know better or my friends would know better, and nine times out of ten, my gut was always right. So that probably was my best mistake because now I live by my gut. Now if I'm not feeling it, I'm not doing it. I don't care what it is. It saves you from so much."
She is very self-aware:
"I think, especially now with social media, they're brainwashed. It's like a song that plays on the radio fifteen times a day—a song that you might not necessarily like, but you find yourself singing that song. When you're on social media, and all of these ideas of what beauty is are coming across the screen and they all look alike, then I think some people who are not as strong in themselves can be brainwashed into thinking this is the new crop of women, instead of standing up and saying I need my woman to be an individual and celebrate her beauty in a certain way. But that's just the day and age that we're in unfortunately, and I think a lot of men don't know what they're looking for, just like a lot of women don't know what they're looking for. Social media plays a part in what you're supposed to be or supposed to have.
She's no longer out to prove anything to anybody:
"In my 20s, it was more about proving things. I need to get this done and I'm going to do this on my own and I don't need your help—you know, trying to make things happen and going towards a goal of this is what I need to be. I don't even think I thought about being a wife or mother, it was more like this is what I need to do in my business. And now that I'm older, I see things that are bigger than me and, as a woman, I never want to not work, but I also want to have a life. It's very important to me to have lived and breathed and have fun with my husband and my family and friends. That's really important to me."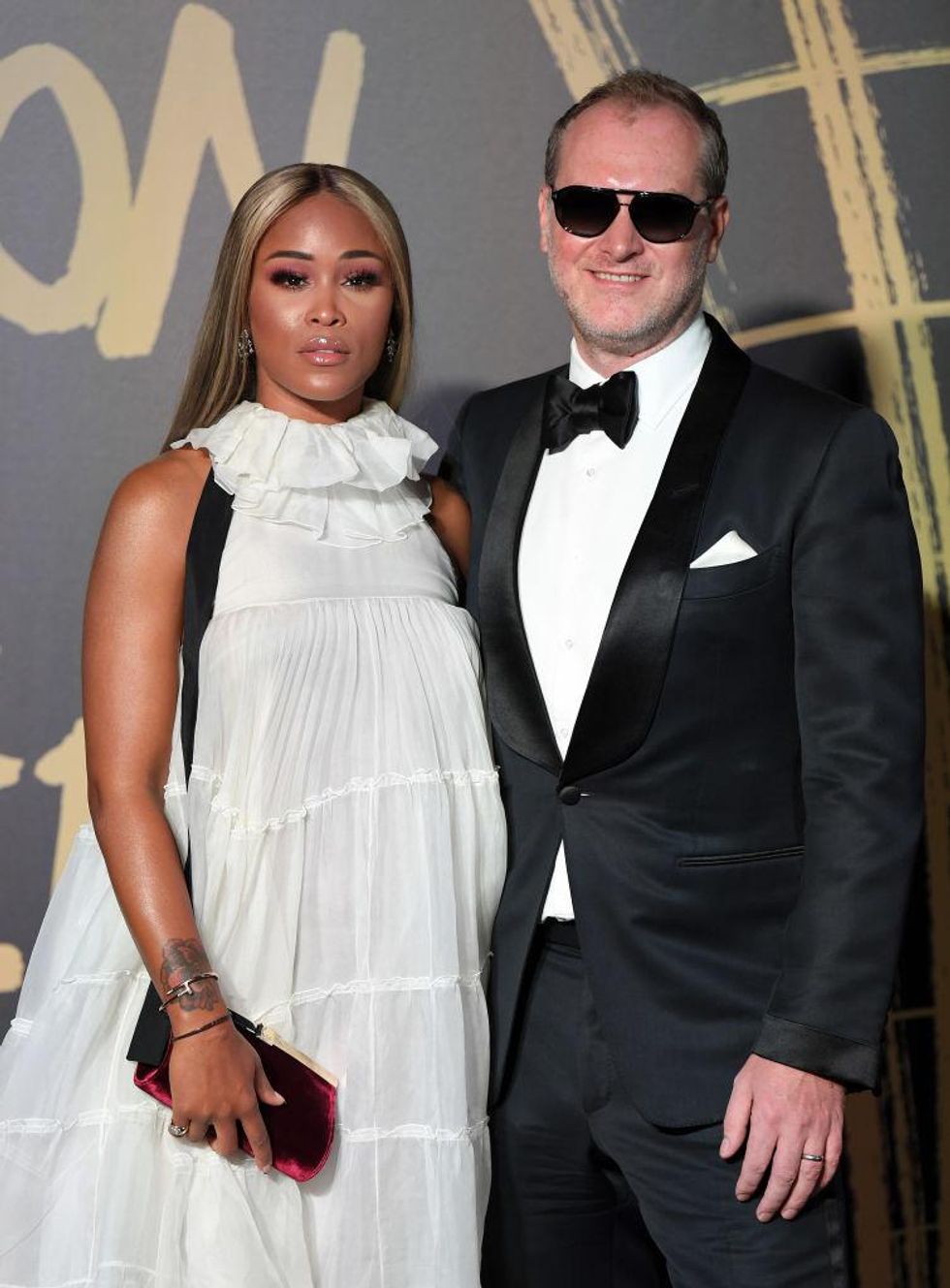 Karwai Tang/WireImage
Having a supportive partner helps her to have balance:

"It's hard, but also, at the same time, I have somebody who is supportive and also I live on the other side of the world now. It took me probably two years to be like this is who I am right now at this part of my life and in this world. But I made the decision and I live with it. I love being [in London]. I think it helps me to have a life."
She's finally comfortable with who she is:
"I'm pretty comfortable in who I am. I don't feel like I have to make excuses for myself. I think I used to, in the past, have to try to explain why I did this, but I don't feel like that, so I think that is good. I second-guessed myself a lot when I was younger, and just being in the business, I went through it."
What she wants people to remember about her after she's gone:
"The older I get, now I want to be known as a good human, a good woman, and a good person. I want to be more than just about myself. I want to be seen as someone who cares about people and wants to help people."
Featured image by Karwai Tang/WireImage