---
Cynthia Bailey knows a thing or two about high-profile relationships. She's been in a few, from the father of her only child, Leon, to ex-husband, Peter Thomas, to current husband, Mike HIll. And what's most impressive is she's always maintained genuine friendships with those exes who simply just didn't...work out.
But according to the model, that's to be expected because you have nothing to gain from tearing any of them down.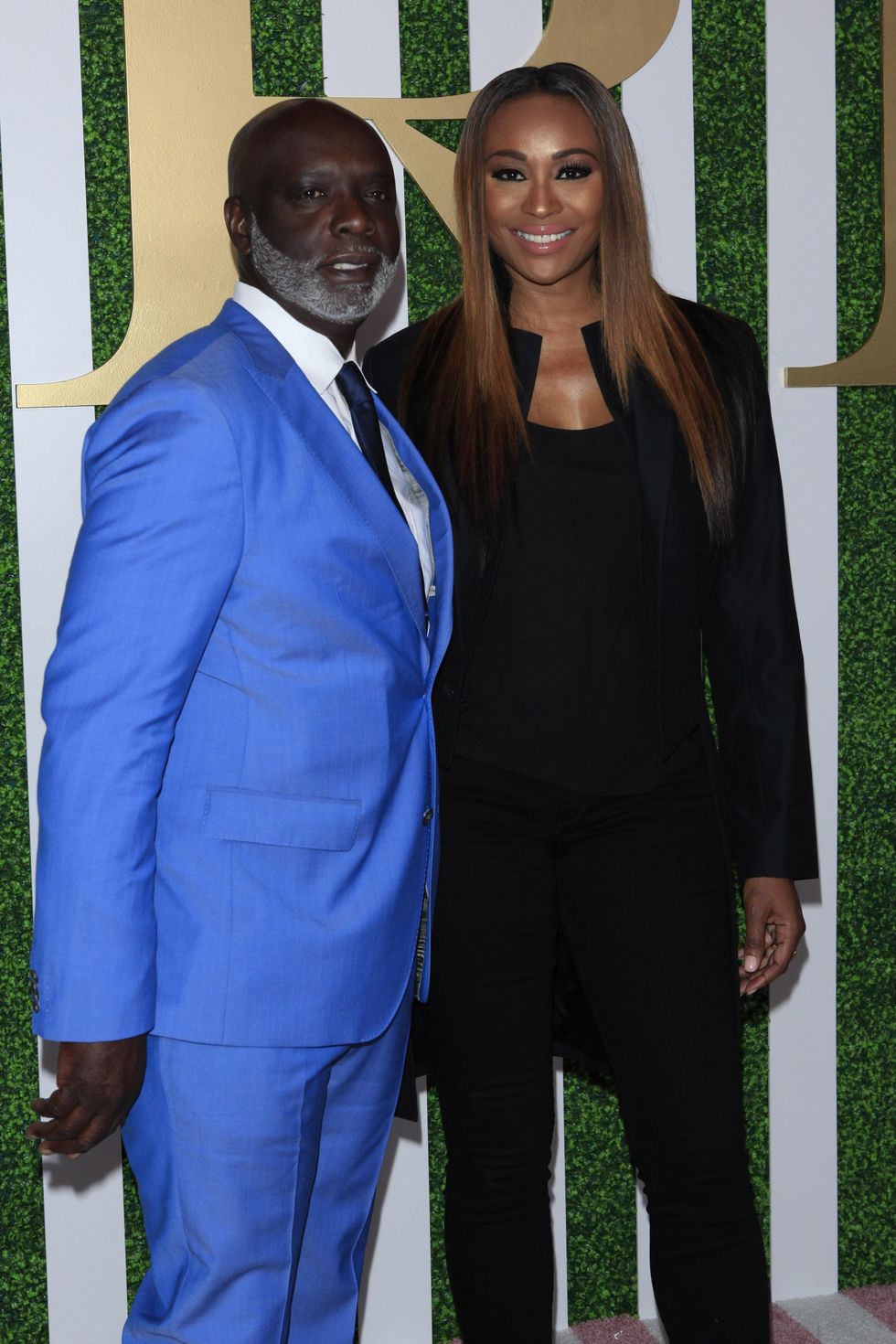 Kathy Hutchins / Shutterstock.com
In fact, in an interview with Rolling Out, when asked about reports of suing her ex-husband, Peter Thomas, Bailey candidly responded to those claims:
"I haven't spoken publicly about this, and I am not going to talk about it anymore. I've never been one to try to make anyone look bad after a breakup. I pride myself on having great relationships with all my exes. If we loved each other at one time, we shouldn't gain anything from tearing each other down after. The situation isn't about me suing my ex for money because I've always provided for myself. There was an agreement in place with a deadline and that deadline wasn't met, so it's being enforced."
Which made us think, is she right?
If you look at her relationship with actor, Leon, then it's clear that Ms. Bailey is living by her word. Though their romantic relationship came to an end forever ago, Cynthia Bailey and her ex Leon Robinson have maintained a close friendship over the years as they co-parent 20-year-old daughter, Noelle Robinson. So, it's no surprise that he has sent well wishes to her new relationships and they even manage to shout each other out from time to time on various social media channels.
One pic read:
"For 20 years @cynthiabailey10 has been the best #mother to our @noellerobinson while serving up the #bestface & #style at the same time. Please help me wish #cynthiabailey a #happymothersday w/much Love & Respect!! #familyalways"
Bailey often returns the love, promoting his projects and commending how good of a dad he is to Noelle.
"What can I say? We are so beyond blessed to have brought the most wonderful little human being into the world together. @noellerobinson is our God given divine creation that is the perfect combination of us. Will always be grateful to God that our worlds collided at the perfect time & the perfect place to create our perfectly 'imperfect' beautiful daughter."

Same goes for ex-husband, Peter Thomas. She wished him well, and was optimistic about their friendship, despite going through a very public divorce.
"I want to take some time for myself. I think the time apart has been good for him as well. It wasn't like I had to do it right this second but the more we got used to not being together and living together, the easier this divorce is going to be. ...I still love Peter. I still root for him. I want him to win. I still love and support him. We are just not going to be married anymore."
The couple was married for six years before they called it quits in 2016. Their divorce was finalized in 2017 and the pair remained amicable and she always expressed her hope to keep things friendly with her ex and for Peter to maintain a relationship with her daughter, Noelle.
Currently, Bailey is still in martial bliss with her husband, Mike Hill, who she met through mutual friend, Steve Harvey.
"Everything about this relationship is different because I'm different. Relationships affect us differently depending on where we are in life at the time. Mike and I both have been married before, and I believe we are both in a place to be ready to appreciate a relationship. We became best friends, and then COVID and quarantine gave us another opportunity to see where we were in the relationship. I don't believe I could ask for a better partner."
Are you a member of our insiders squad? Join us in the xoTribe Members Community today!
Featured image via Jamie Lamor Thompson / Shutterstock.com