Since the dawn of time, animal prints have been a reigning force all over the world. Once worn as a means of survival, these looks were eventually adapted by the masses thanks to the fashion industry both on and off the runway. From clothing to accessories, prints such as leopard spots, zebra and tiger stripes have been dominant choices when going for a fierce addition to any look. Today, clothing trends continue to evolve as those once-beloved materials are quickly being replaced by a new generation of artistic self-expression.
---
Becoming the latest patterns of choice, abstract art in the form of geometric shapes, swirls, and optical effects has become the new reign of impressive prints trending in 2022. After two years of solid neutrals, designers are having fun once again and I can't get enough of these fresh whimsical feels. Broadening my range of wardrobe this year, I decided to get in on the fun and brighten up my looks with colorful statement pieces boldly going where I've never gone before. Check out the patterns and prints I'm currently obsessed with below.
Geometrically Opposed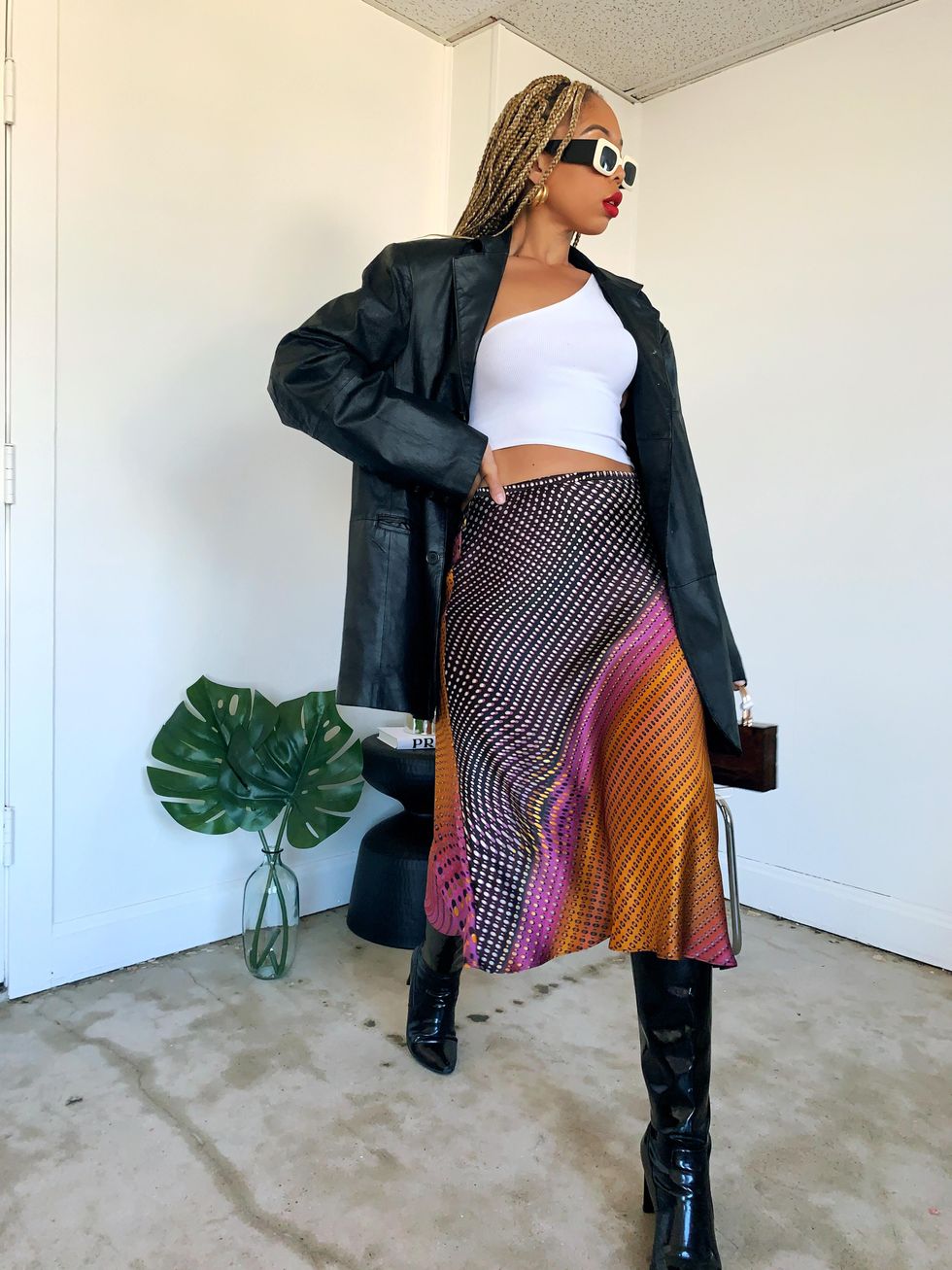 Shahirah Ahmed/xoNecole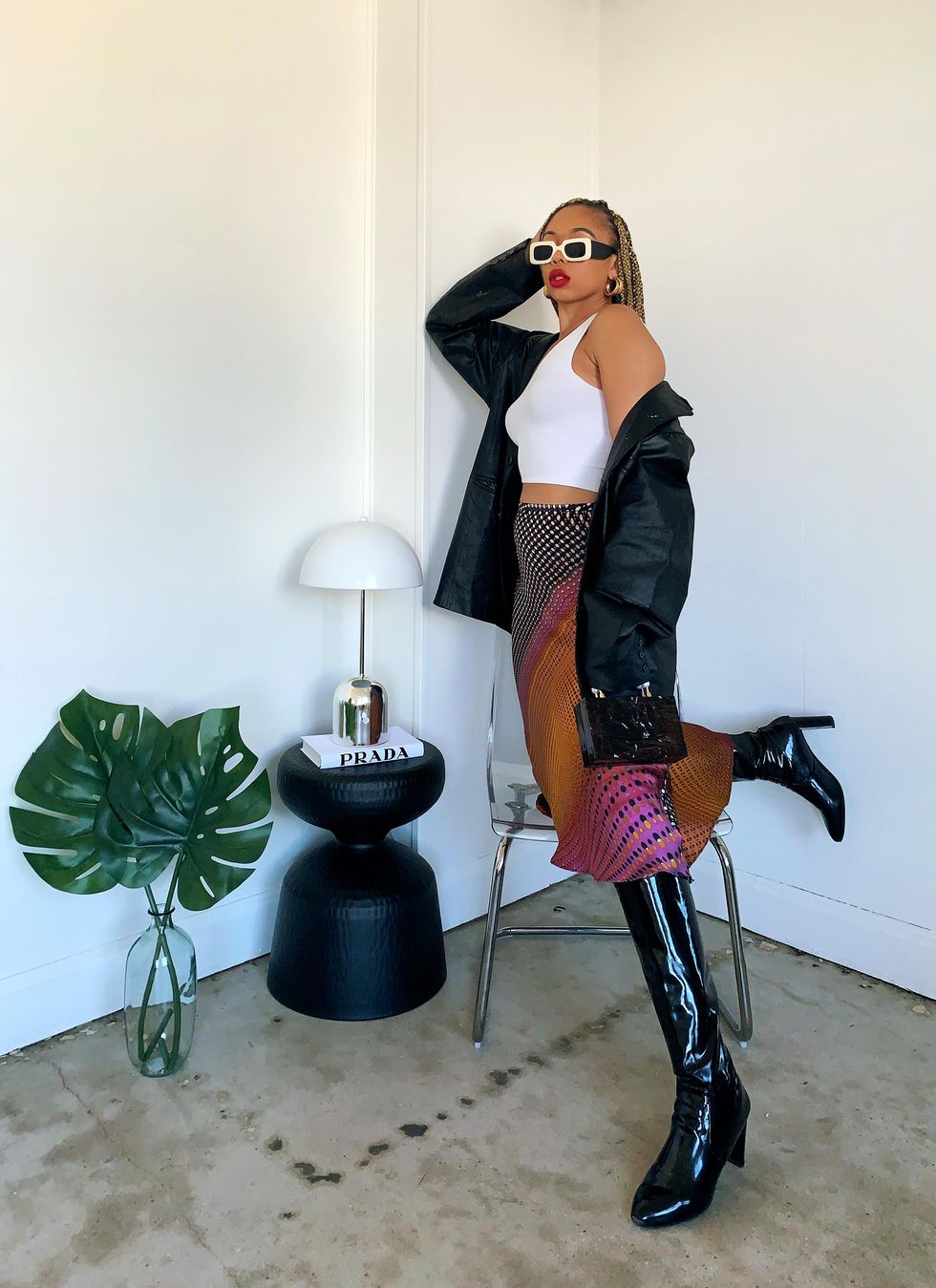 Shahirah Ahmed/xoNecole
As one who doesn't wear many skirts in my day-to-day looks, I absolutely couldn't pass on this multi-colored geometric print midi. With its 3D pattern giving its best impression of an optical illusion while gracefully forming every curve, I was immediately impressed with the contrasting hues when initially laying eyes on this piece.
Going for a casual approach, I decided to wear an asymmetrical one-shoulder ribbed knit along with an oversized blazer and patent leather boots. Perfect for a winter weekend look, this skirt is extremely versatile with the ability to transition from season to season.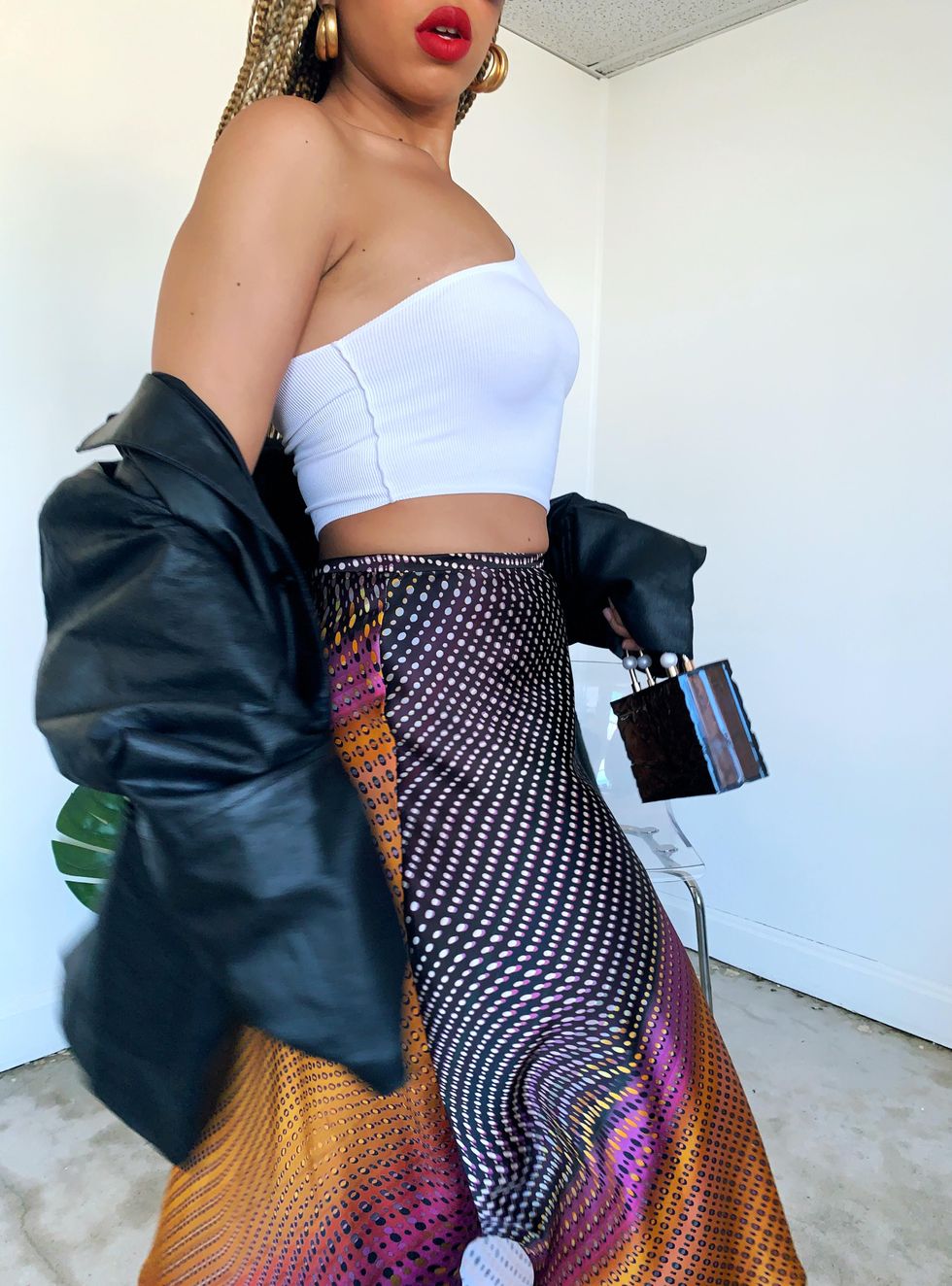 Shahirah Ahmed/xoNecole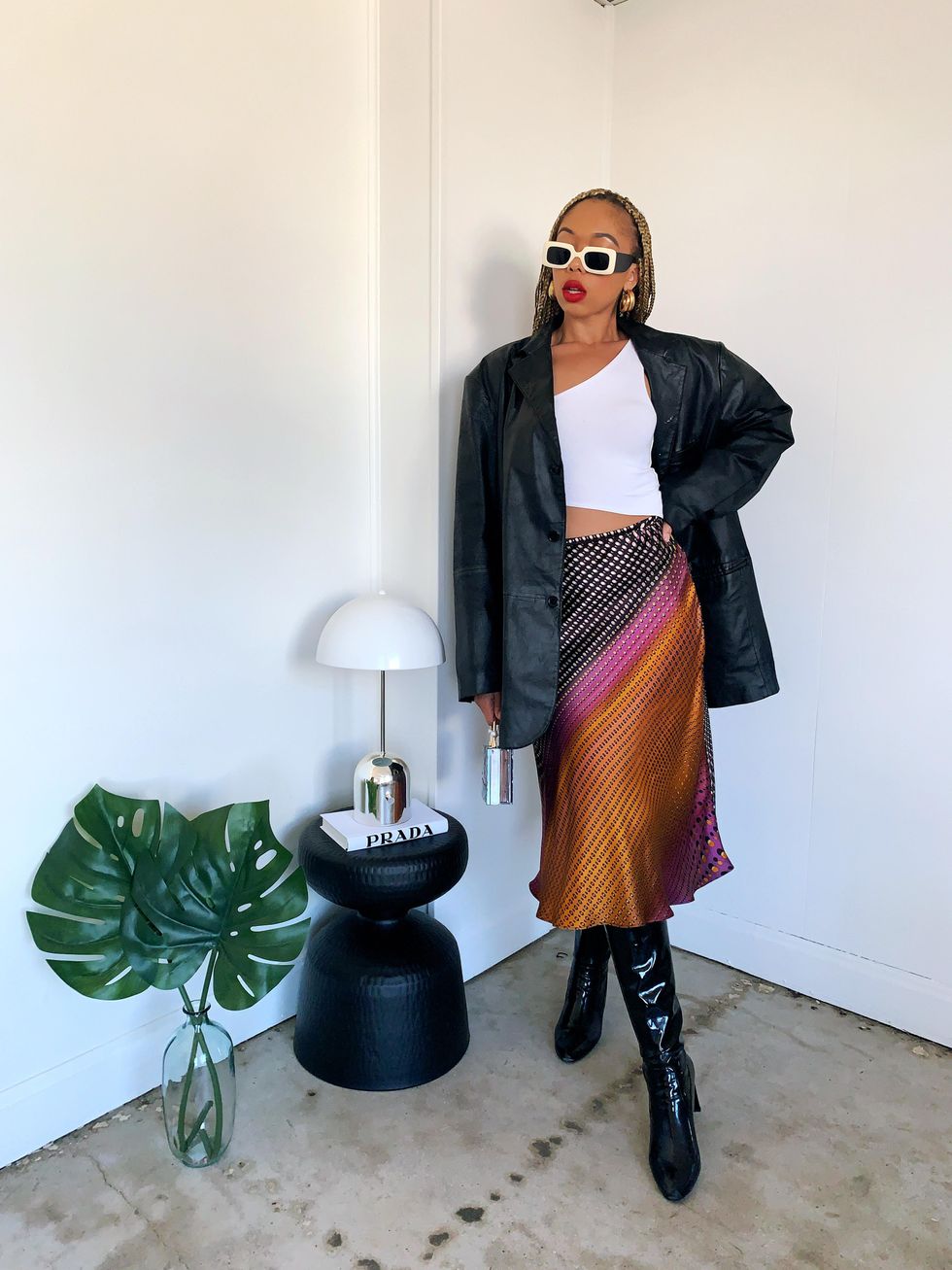 Shahirah Ahmed/xoNecole
In the Abstract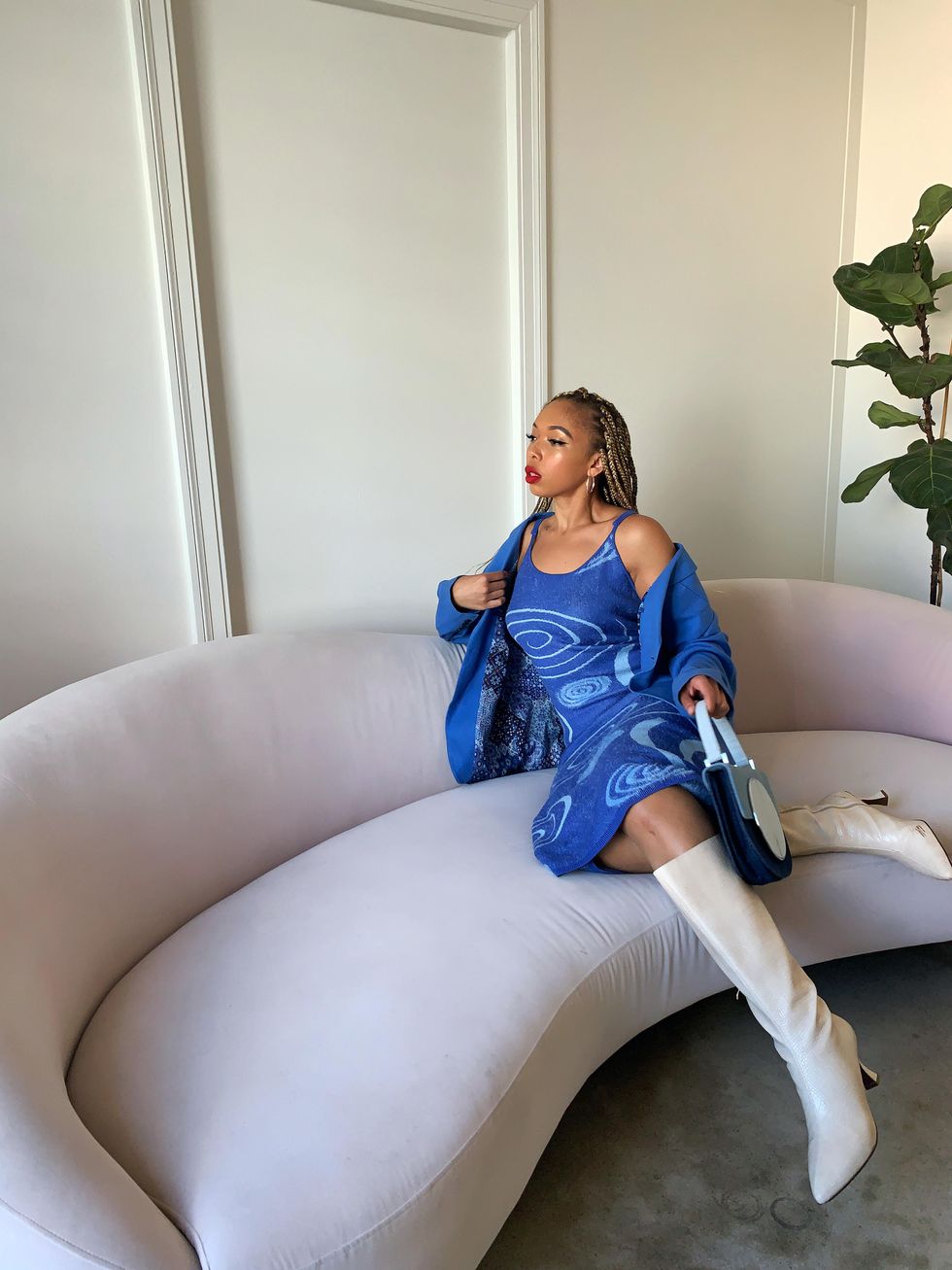 Shahirah Ahmed/xoNecole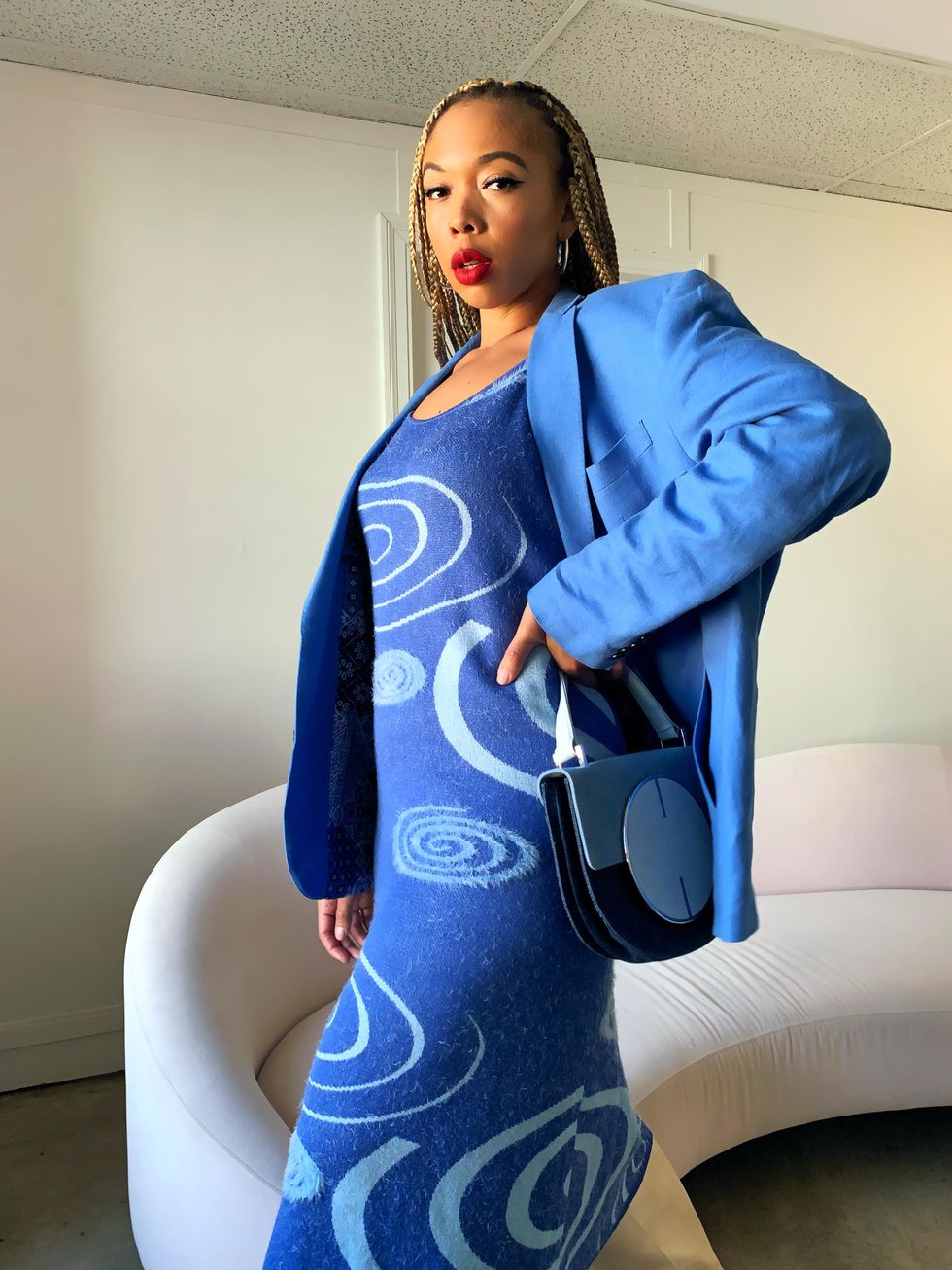 Shahirah Ahmed/xoNecole
These days when it comes to prints, I love plenty of drama. This knitted swirl patterned slip dress is the perfect day-to-night look when paired with a white boot and matching blue blazer. Not to be too conservative, the cut-out back gives this design an unexpected pop to this cozy maxi.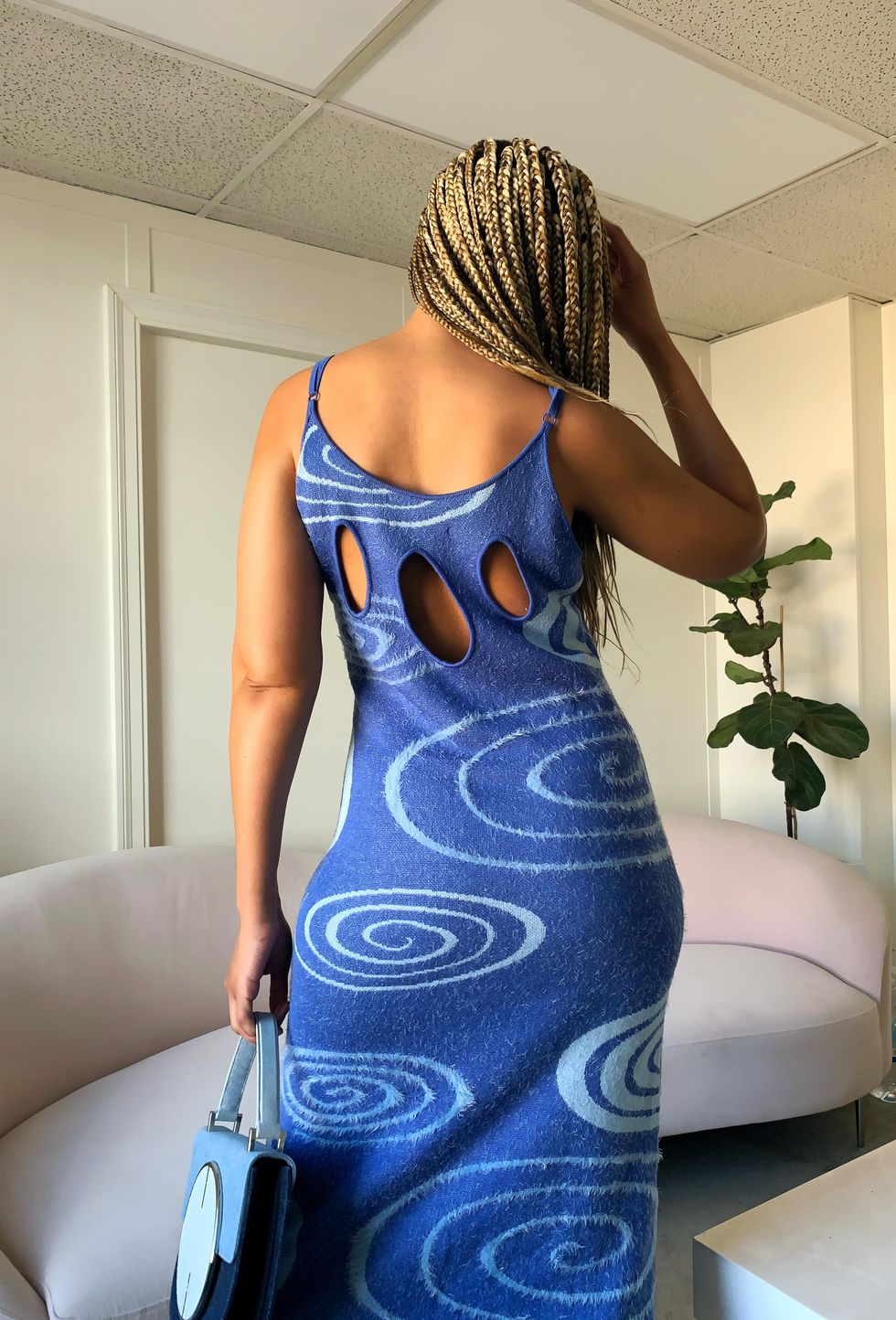 Shahirah Ahmed/xoNecole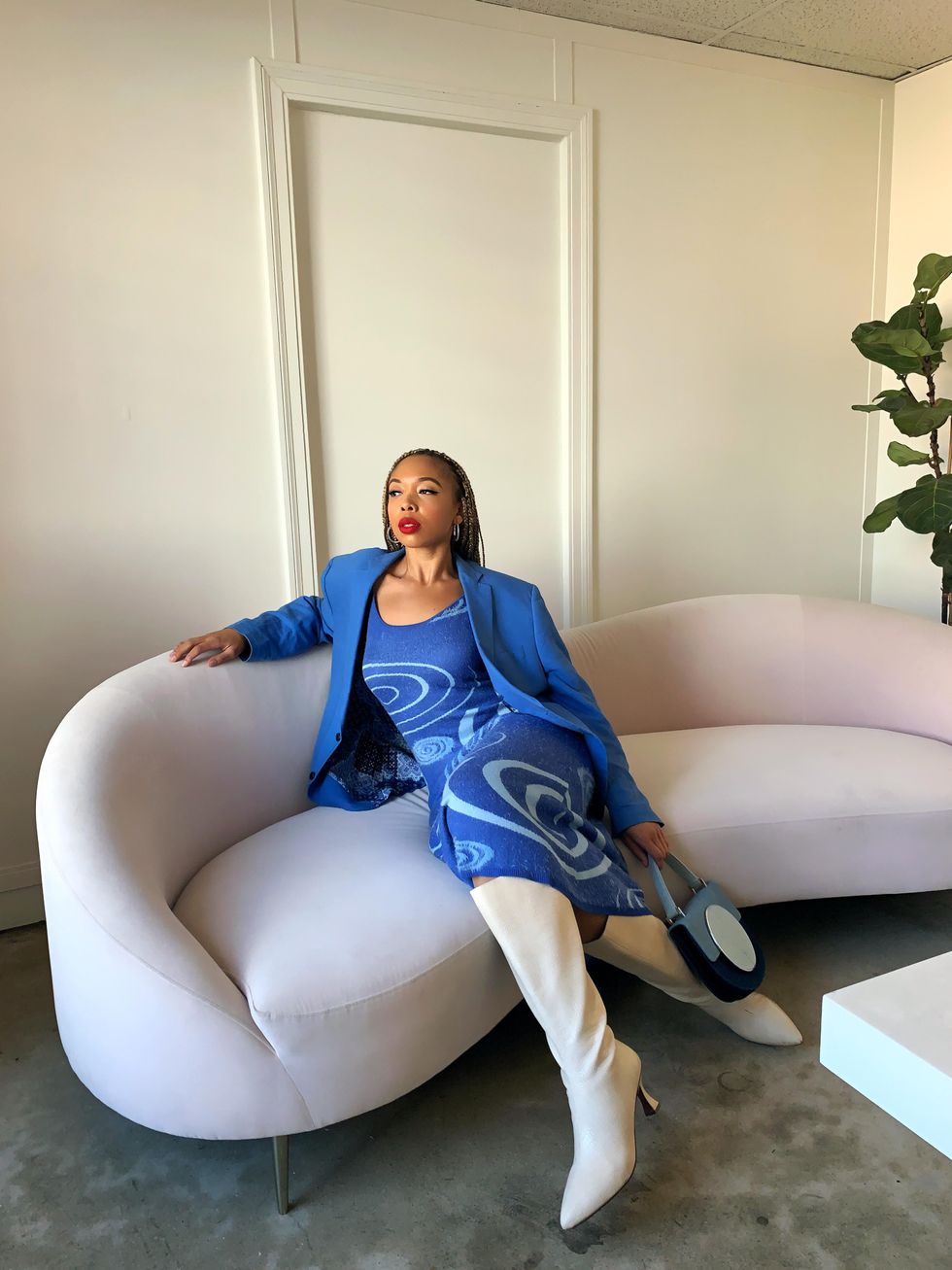 Shahirah Ahmed/xoNecole
Zebra-ish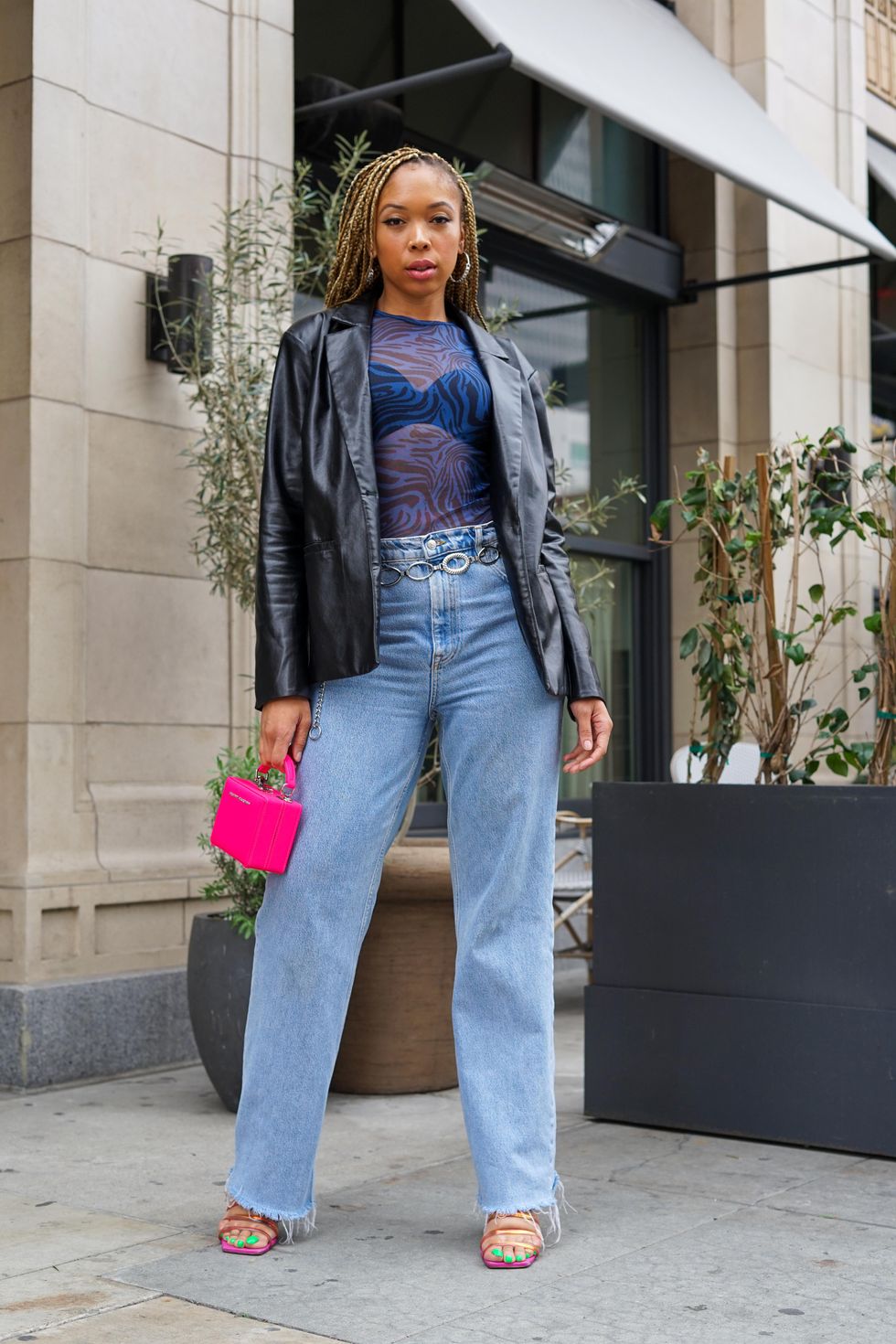 Shahirah Ahmed/xoNecole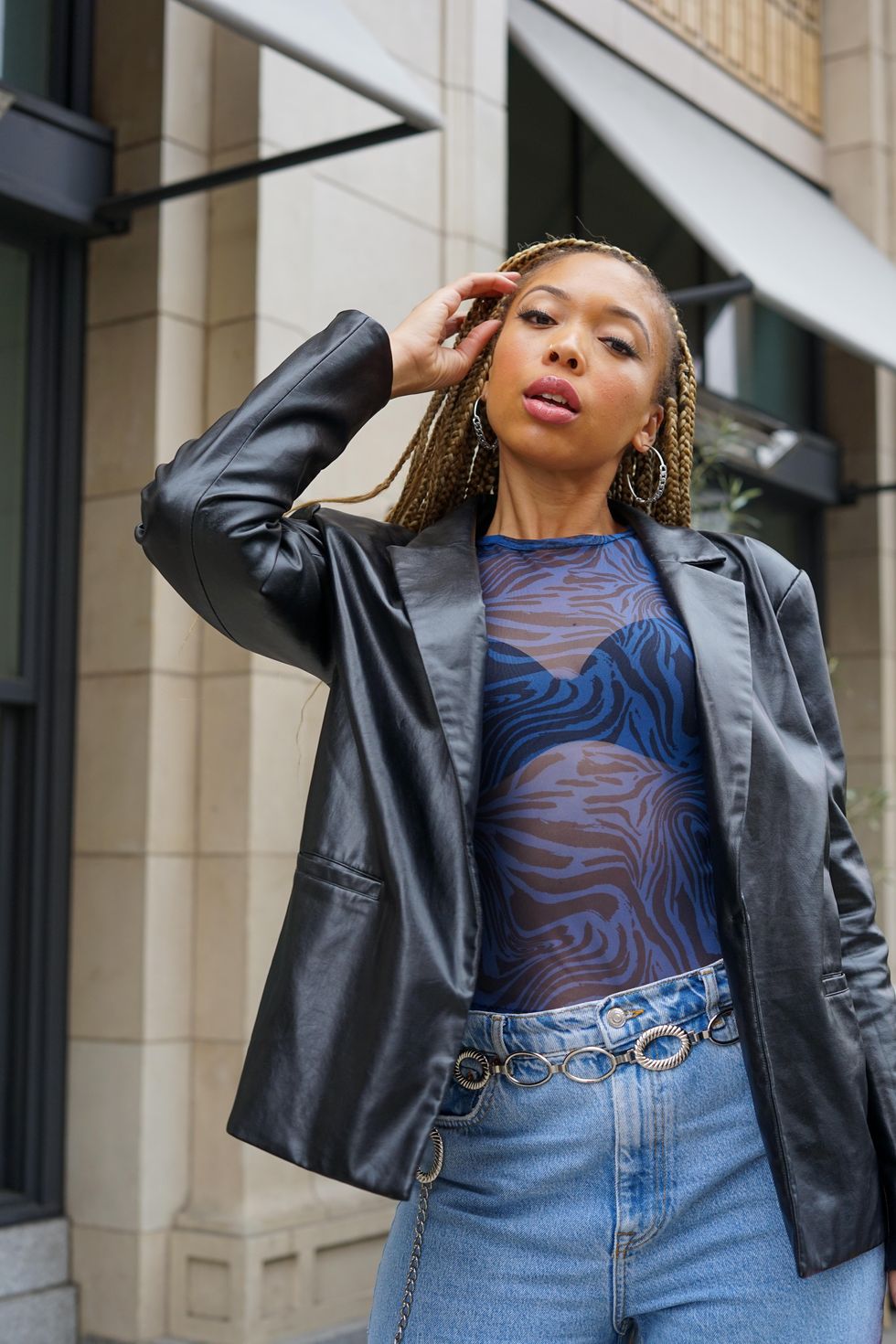 Shahirah Ahmed/xoNecole
Not to be fully replaced, zebra print hasn't fully gone away just yet. With an updated approach, this classic look has gotten a bit of a 2022 makeover. Wearing this black and blue zebra swirl top along with wide-leg denim jeans, I couldn't help but give this look a pop of pink courtesy of Brandon Blackwood and strappy heeled sandals to complete this look.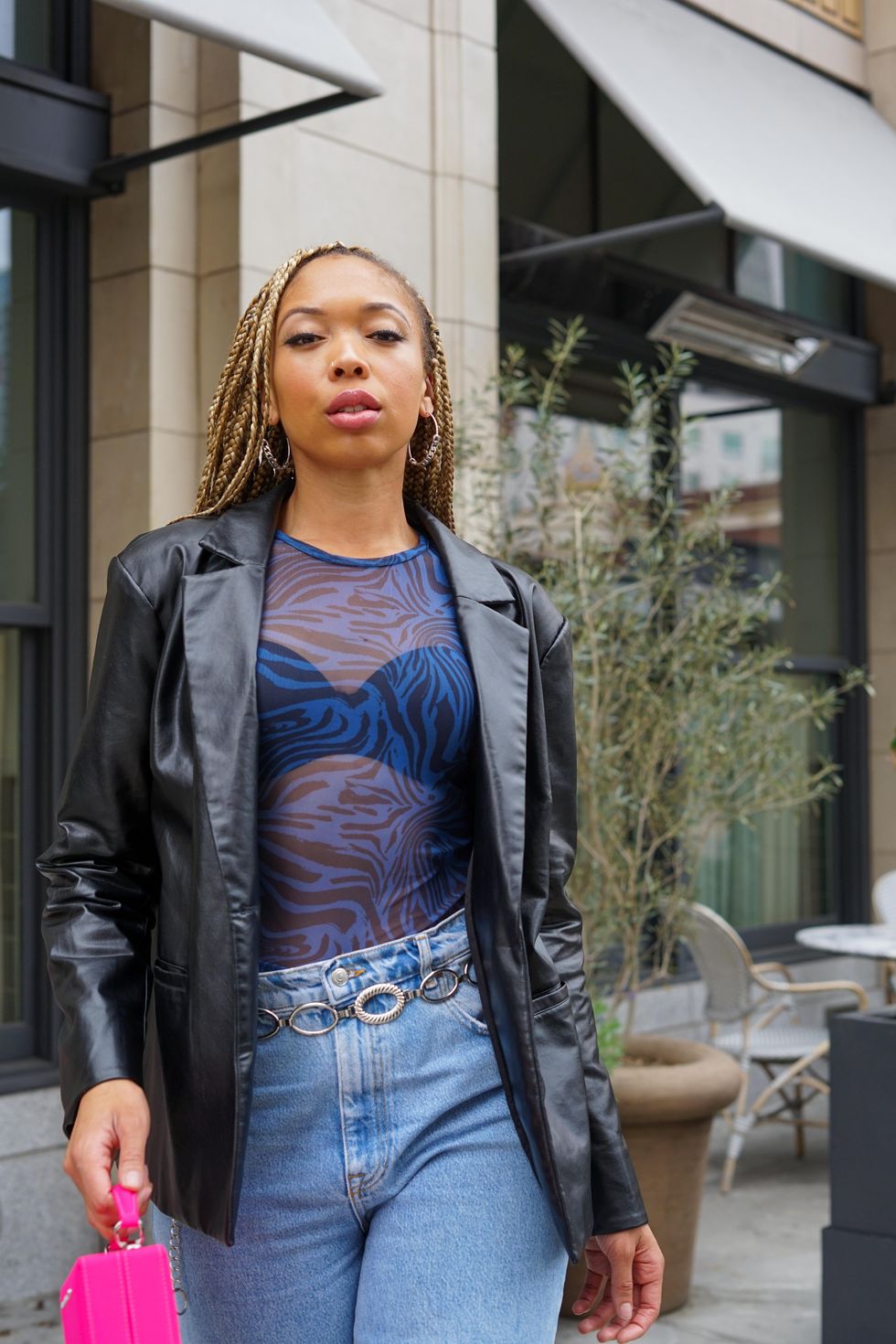 Shahirah Ahmed/xoNecole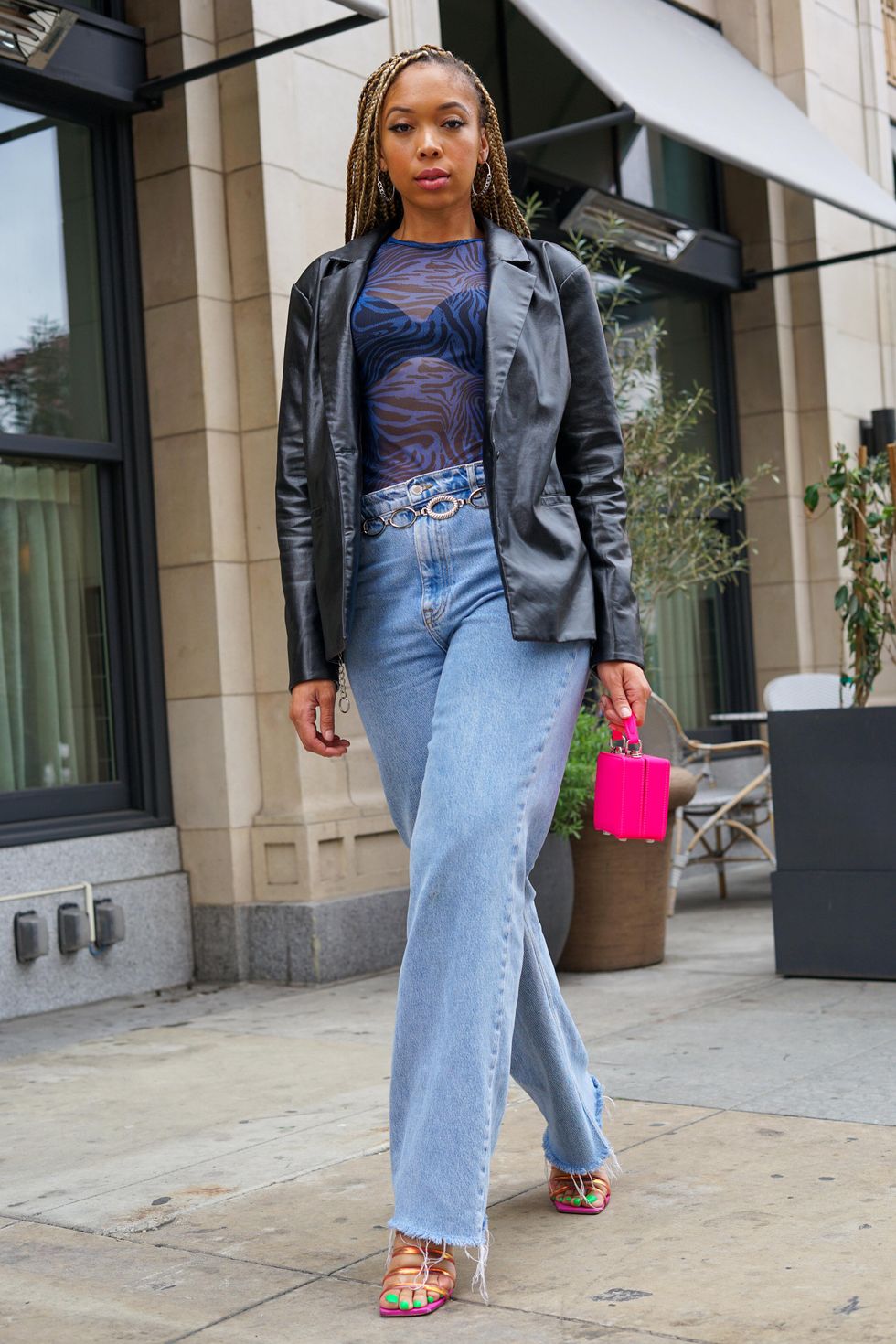 Shahirah Ahmed/xoNecole
Featured image by Shahirah Ahmed/xoNecole