---
Women have been programmed for generations to look, act, speak, heal and not heal a certain way. Sadly, most of this has been passed down from the women in our families growing up. Our mothers, grandmothers, and aunts sometimes projected traditional beliefs or acted in ways we didn't always agree with. Continuing to love them, but consciously knowing the pain behind their lessons and actions.
I grew up in a household where both my mother and father worked. My father was bringing in most of the money and covering the bills from his mechanic business. My mother was working for minimum wage and providing her children with what they needed. As their marriage began to strain, so did the finances. My father (the breadwinner) eventually left home and started a new life. At the same time, my mother held the financial responsibility. As the bills began to pile, so did her stress. Food was now minimal, and cable was a privilege. One day, it all became too much. My mother grabbed me in frustration and said, "Don't you ever rely on a man!"
The pain in her eyes still haunts me to this day.
As an adult, I have struggled with financial roles in relationships. I find myself cringing when a man wants to pay for date night, cover living expenses, or even buy me a cup of coffee. The idea of a partner providing financial security is frightening. I know this fear comes from my childhood experience. I carry the narrative of being a strong independent woman because of the pain my mother endured. I'm learning through therapy that it's OK to be a strong independent woman and be cared for by your partner. A common factor many women of color struggle with today.
I believe I am the woman I am today because of my mom. I have inherited so much (both good and bad) from watching her as a little girl. As I learned this about myself, I began to wonder if other women felt the same way. Here are a few women on their experience with generational curses.
Khristina Williams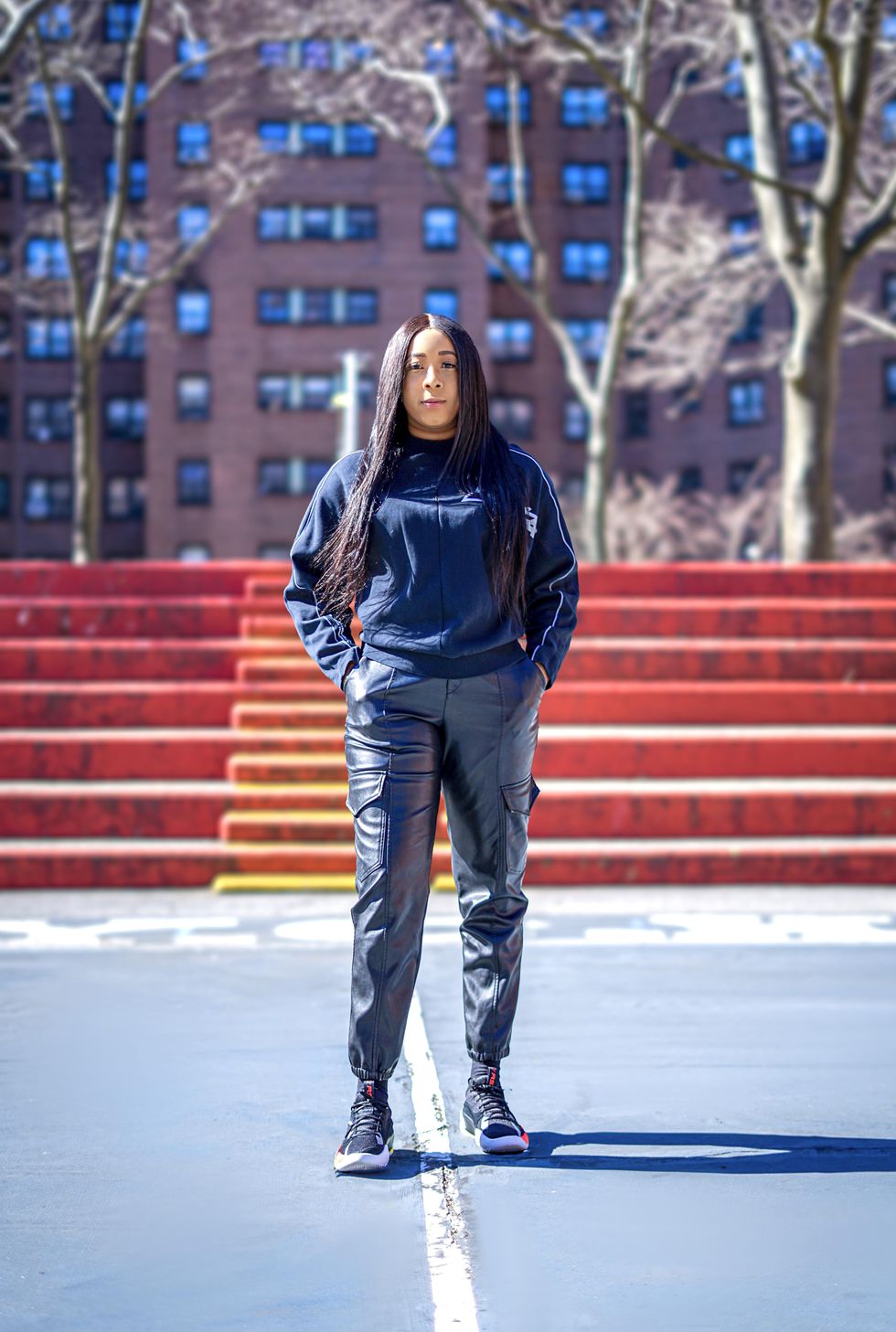 Courtesy of Khristina Williams
"As a little girl watching other women in my life, my experience was seeing women who constantly put others before themselves. The women I saw growing up were independent and strong. My mother always sacrificed so that my siblings and I could have a better life. My mother constantly worked, so we spent most of our time with my grandmothers and sitters. I have some strong women in my family, but the man was the head of the household.
"My great-grandmother, Ernestine, was a nurturer. Growing up, I observed her taking care of my great-grandfather, a former WWII vet. They stayed in separate rooms due to him being ill. Her entire day revolved around taking care of her husband until his demise. All of the women in my family leaned on one another in good and bad times.
"In terms of gender roles, the women in my family defied those expectations."
"The women (my mom's generation) were able to pursue careers. However, my grandmothers and great-grandmothers were housewives. So, it's interesting to see the changes through generations. Gender expression and gender roles are societal constructs. I was never raised to feel I couldn't do something because of my gender. My family has always encouraged me to be the best version of myself and do what I want to do."
For more of Khristina, follow her on Instagram.
Anisa Benitez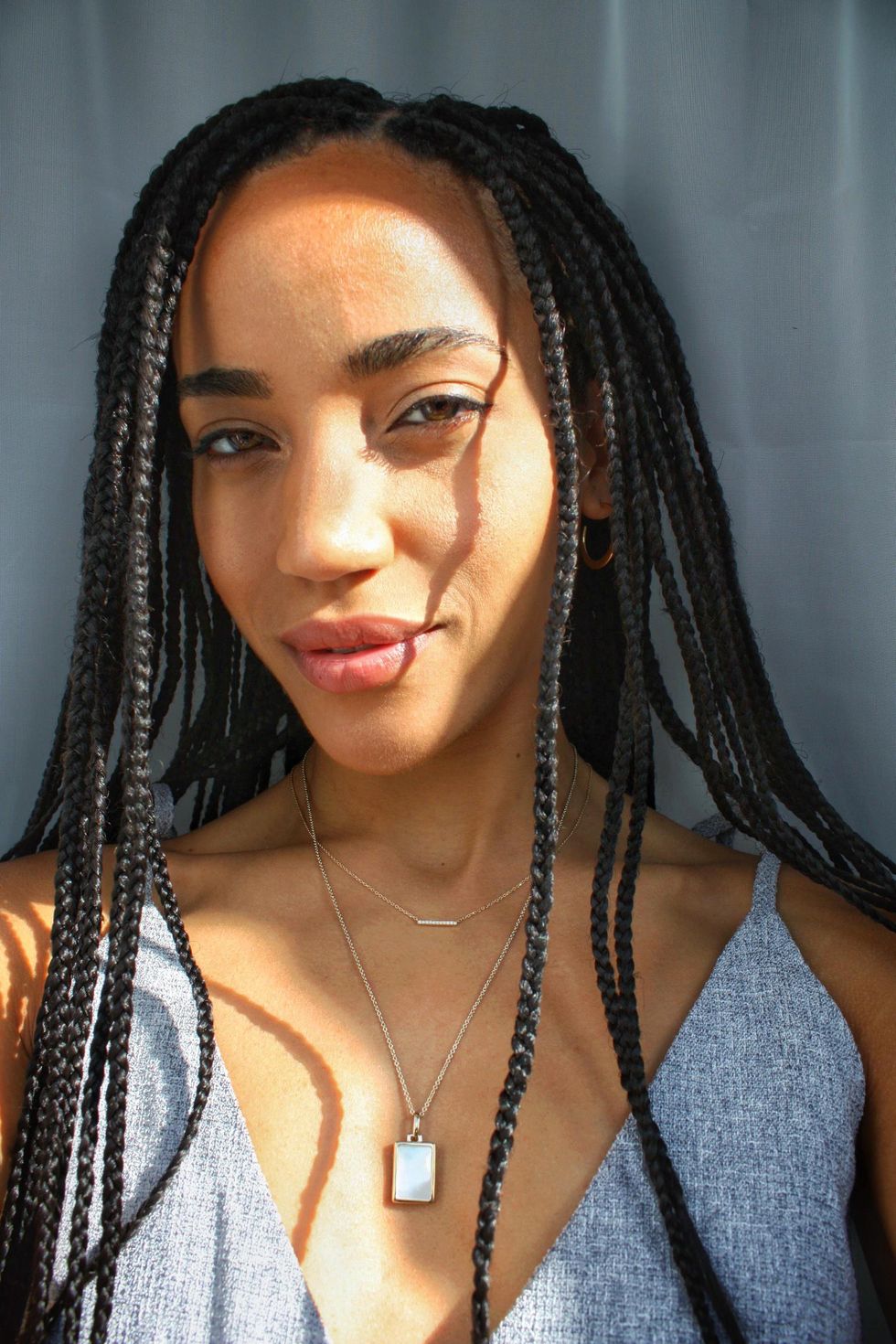 Courtesy of Anisa Benitez
"I don't believe in 'curses', but there are infidelity patterns and scarcity in my family. I grew up around others who felt and expressed a lack of prosperity, time, money, and love in their lives. Meanwhile, they weren't expressing appreciation for the abundance in their present moment; for example, gratitude for good health, the love of friends, and the money to always make ends meet somehow.
"In regards to breaking a scarcity mindset, I've learned that the present moment is abundant. Our clinging to the past or fixation on the future is the root of most suffering. When we can enjoy where we are and all we have, the more good opportunities we see in the present."
"Loving myself has been healing. I practice living mindfully and mind my thoughts most of all. 'What is the story I am telling myself?' is a common question I ask myself. I go to therapy, meditate, take care of my body, eat well, sleep, practice creative wellness, make time to laugh, enjoy this life, and take holistic care of my health. I make more love-based decisions than fear-based. It's a better time to be ourselves openly. It means more room to self-express, heal, liberate yourself and others."
"Women in my family are compelling and nurturing. However, taking on caregiving roles left them with little bandwidth to care for themselves. They didn't know how to enjoy their alone time. We need to normalize breakthroughs. It would be great to see enough women of color liberated, successful, and being themselves. This way of living shouldn't be considered a 'breakthrough'."
For more of Anisa, follow her on Instagram.
Britney Turner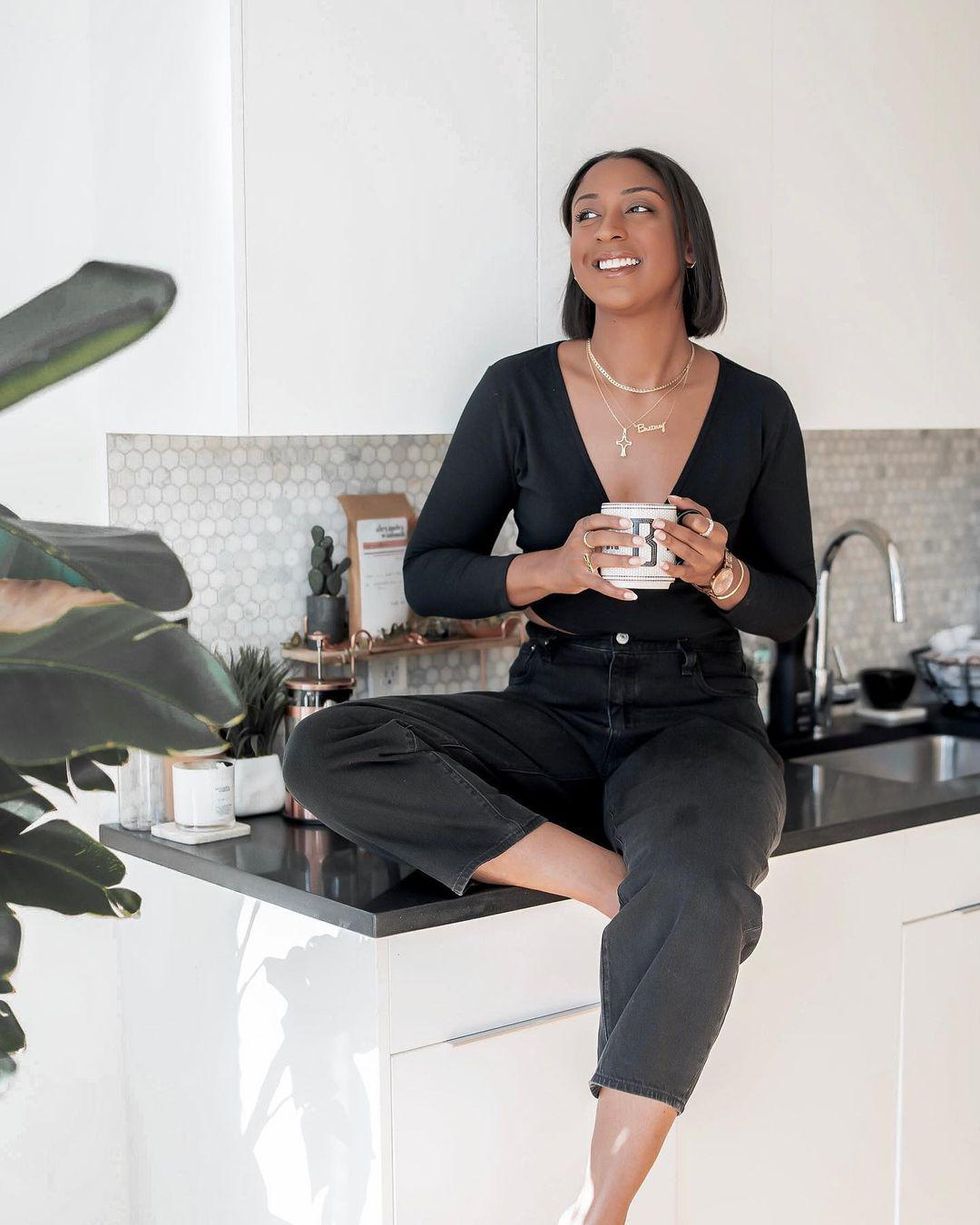 Courtesy of Britney Turner
"When it came to my mom, I observed something that I would rarely see on TV shows and movies at that time--a woman who was knowledgeable in finances and accounting. You always heard that men handled the finances and were the breadwinners, and women just didn't ask questions. Seeing her crunch numbers and budget gave me a different outlook on financial literacy and its accessibility to women. Not only did I learn about financial literacy from her, but I also observed the way she carried herself.
"In the media, women are often sexualized and exploited for their bodies - but I'm thankful that my mother and grandmothers rooted us in the church and taught us the importance of respecting yourself and demanding respect as a woman. Watching their mannerisms and how they were vocal about their needs helped set the tone of how I would present myself in the workplace, friendships, and relationships.
"As a little girl, watching the women in my life was a great experience. I took away so many different perspectives from each of them about being a woman, and more importantly, being a black woman."
"We still have so much work to do, but seeing the women I admire live life unapologetically and speak their minds is such a liberating feeling. Seeing women of color embrace their skin, natural hair, and features without shrinking themselves has made me want to cry. I think back to being in elementary school and feeling like straight hair was more 'appropriate' or more 'professional'. I remember being scared to embody what it means to be a black woman fully. Generational curses sometimes come from the stigma and stereotypes that society has placed on us as well."
For more of Britney, follow her on Instagram.
Featured image courtesy of Britney Nicole