In the latest episode of Red Table Talk, Willow Smith reflected on growing up with mental health issues. The singer has been open in the past about her struggles with anxiety following the success of her 2010 song "Whip My Hair." She was only nine at that time and although it was a widely popular song, she wasn't happy and felt like she was being ignored whenever she expressed her feelings. She ended up shaving her head as a way to be heard.
---
Now, at 21, Willow shared how she was able to forgive her mom Jada Pinkett Smith for not listening to her during that tough time in her life.
"It was rough," she said. "I feel like when I was growing up, she didn't understand my anxiety because she, growing up, had seen her friends die. She had been through so much stuff that my issues to her kinda felt [smaller]."
"And that was very frustrating for me as a child, because I was like, 'How can you not see my internal, emotional struggle?'"
Jada didn't understand Willow's struggle as she had experienced a more complex upbringing in Baltimore in comparison to her daughter. She described her neighborhood as a war zone and admitted that she "did not even really realize that until my life changed when I started to look at how my kids were growing up versus me."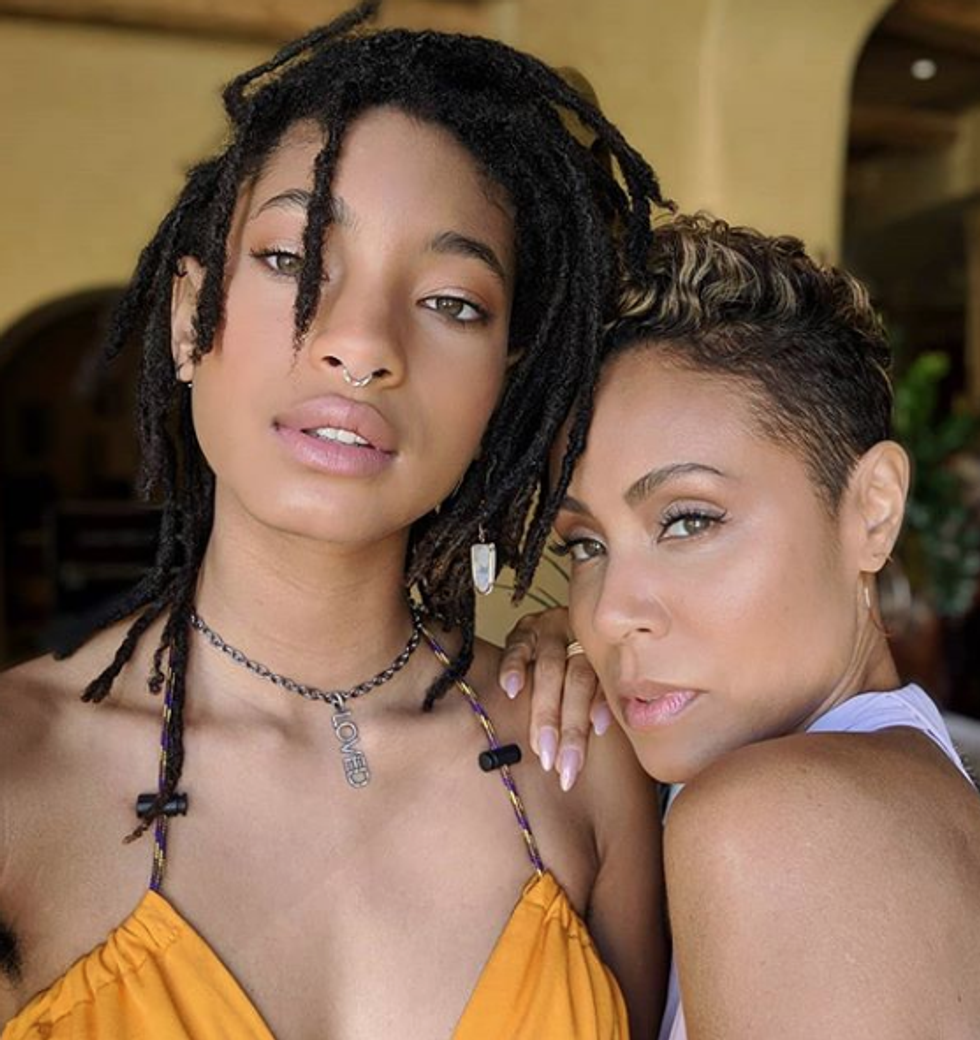 Jada Pinkett Smith and Willow Smith
Instagram
"I don't know what it's like to be a child under hot lights," Jada said later. "And then just really not knowing how to comfort her, not knowing what help she needed, not understanding the behavior."
"In having to deal with and learn about her anxiety, I've had to look at some of my own behavior and behaviors of my mother and go, 'Well, of course, I probably would have some anxiety in regards to how I grew up,'" she added. "It was very difficult."
Following a conversation they had recently, the "Transparent Soul" singer said she was able to forgive her mom. "She had no idea," she said. "So, I kinda had to forgive her a little bit."
"When you told me that you actually do experience anxiety, that changed my life. You're my best friend, what can I say," Willow concluded.
Featured image by Jerritt Clark/Getty Images for Savage X Fenty Show Vol. 2 Presented by Amazon Prime Video