Deja K. Johnson
Also known as The Real Black Carrie Bradshaw for her relentless love of shoes and emotionally unavailable men, DeJa K. Johnson is unapologetic in her pursuits to find love, happiness, and orgasms. A graduate of UA Little Rock, DeJa earned a Master's degree in Applied Communication with an emphasis on Interpersonal & Romantic relationships. She is also the founder of TheBreakupSpace.com, a safe space for men and women who need help getting over the loss of a romantic relationship. To connect, you can find her on all social media @TheRealBlackCarrieBradshaw or send her an email to love@TheRealBlackCarrieBradshaw.com.
A 70-year-old woman with no history of a heart condition was admitted to the hospital for near collapse and chest discomfort that occurred when she was informed that her husband of 45 years had died. After careful monitoring, her scans came back normal and she was discharged. A follow-up appointment three months later was also normal. She has no memory of the entire hospitalization but continues to grieve for her husband.
It is inevitable that we'll all experience loss in our lifetime: the loss of a loved one, a family member, a painful breakup, or a beloved friend. The pain of losing someone we love is so profound that it has been studied by medical researchers for years.
Takotsubo cardiomyopathy is the medical term for what is known as "Broken heart syndrome." It's associated with severe emotional or physical stress that contributes to some physical ailments felt during and after a loss. Stress cardiomyopathy, as the condition is also called, is brought on by severe emotional or psychological trauma such as the ending of a relationship, love affair, death, and even divorce. In its most extreme cases, the temporary heart muscle failure could result in death.
The symptoms of broken heart syndrome are similar to those of a heart attack. You may have difficulty breathing, chest pain, lack of concentration, and sweating. If you've experienced loss and your heart is hurting, it could mean that your brain is trying to tell you something.
Pain is our body's way of signaling that something is wrong. When you lose someone you love, your body goes through psychological and physiological distress when they leave your life. One of the highest searched terms on Google is "how to get over a breakup."
Luckily, I have a few helpful tips to help combat a broken heart.
Get your feelings out.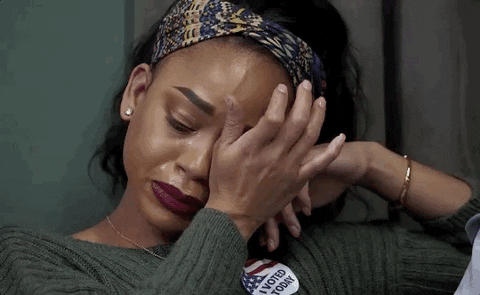 Sad Pauly D GIF by A Double Shot At Love With DJ Pauly D and Vinny
Giphy
What typically happens when you feel a memory of your ex is that you try to forget it, deflect from it, or suppress it. Even though it seems harmless in the moment, your body can store these memories as stress and certain triggers can cause adverse effects. Instead of dismissing them, try expressing how you feel. This way, you externalize what's bothering you and move it from the inside, out.
Recognize your triggers.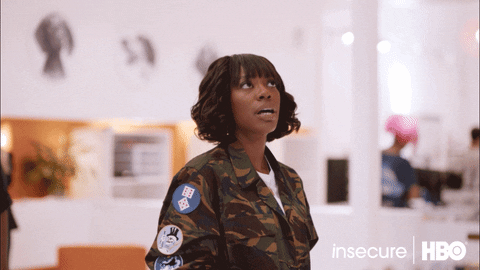 Emotional triggers are anything that spark a negative response from you regardless of your current mood. Common triggers can include a song on the radio, seeing their name somewhere such as a file in your office or on social media, seeing their car, or a certain smell such as his cologne.
It's important to know what triggers you because these reminders are what cause you to act impulsively like going down the rabbit hole of their social media or the new person they're dating, sending a long text message that you literally have to convince yourself to send AGAINST your better judgment or even driving by their house or places you know they frequent.
Find a support system.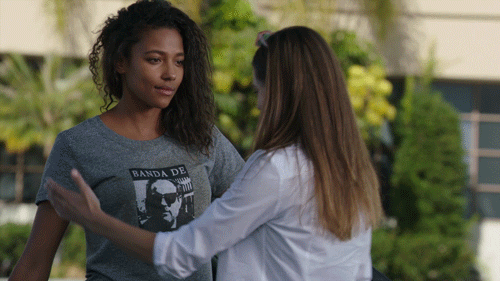 Hugs GIF by Pitch on FOX
Giphy
Breakups are hard and some days it hurts so bad that it's a feat just to get out of bed, let alone put on a brave face for the world, and this is exactly why you need support. A network of friends, even if they're people you've never met, can be a source of encouragement where you are free to express your true feelings, no matter how bad it gets. Oftentimes, our instinct is to retreat in solitude, but having an outlet with like-minded individuals can be helpful.
Ultimately, you must decide whether to work things out on your own or to seek the help of a professional. Either way, finding a strategy to help you cope with the loss of your relationship is the first step to getting over a broken heart.
Featured image by Getty Images
Keep reading...
Show less
At my lowest point, and I do mean that literally, I was on my stomach, laid out on the bathroom floor after I found out I was going to miscarry my first pregnancy with the man I loved. It was a double loss for me because not only was I grieving the loss of my unborn baby, I was also grieving my relationship with him. You see, he had ghosted me. Again. I had been through breakups before, but by all accounts, this one was the worst because now I felt the guilt and the shame of being smart enough, wise enough, and old enough to know better.
It was the ending of this same relationship that forever changed my life, for the better. I'd always heard the saying that there's a purpose for pain, but I couldn't have imagined at the time that this single occurrence would be the catalyst for me to accomplish a life-long dream of writing my first book, earning a Master's degree, and creating an exclusive community for breakup recovery and personal development.
I've had some bittersweet moments on my journey to love. And I've come to realize that sometimes what we think is love is actually a lesson. Here are 25 lessons that my failed relationships have taught me.
1. No matter how bad it hurts, you will live through it. You already have.
Chances are, this wasn't the first heartbreak you've endured and it probably won't be the last.
2. Sometimes the people we want don't deserve us.
It's a hard pill to swallow, but a necessary truth to accept.
3. I don't want a boyfriend. I want a partner. 
An active partner. An equal partner. A business partner. A prayer partner. A life partner.
4. I don't know if I'm ready for marriage, but I want a commitment. There is, however, a caveat...
I'm also afraid of commitment, but I'm working on that.
5. Heartache comes in different forms. 
Like Lauren London, I've lost a partner to gun violence. Like Chrissy Teigen, I've lost a pregnancy. And probably, like you I've lost friends, family members, and this year, I lost my 16-year old Yorkie. I wish I could tell you the "right" way to get over the loss, but the truth is there is no right (or wrong) way to grieve.
It's hard. Sometimes it's so dark you can't even see the light at the end of the tunnel and the only thing you can do is feel your way through it. But I promise you, if you can get to the other side of the pain, love will be there waiting for you.
6. If he's really into you, you'll know. 
And so will everyone else. You are too phenomenal to be regarded in any way that feels lukewarm.
7. Going forward, I don't want any kind of relationship where I have to question what we're doing.
If you have to question what you are, red flag.
8. Sometimes we're so caught up in WHO we want that we forget WHAT we want. 
There's a difference, you know.
9. It's OK to cry. 
This may sound weird, but when you do give yourself time to cry, I suggest giving yourself a cut-off. When time is up, it's time to get back up and move forward.
10. Despite feeling like you're going to die without them, every day your ex goes without calling you proves that you really can live without them.
And along with that, every day gets easier.
11. One thing about them tables...oh baby, they turn.
Facts.
12. The way a person communicates with you is indicative of how they feel about you. 
I said what I said.
13. Don't be confused by mixed signals from a person. 
Indecision is still a decision.
14. I wasn't really in love with him. I was in love with what I thought it meant to be with him. 
Sometimes, our partners are a reflection of something we lack. In my last relationship, for example, he was an extrovert, the complete opposite of me, but that was what I loved about him. He was like a magnet, attracting people from everywhere, whereas I prefer to be invisible, most days, yet, he saw me.
When we were together, I always felt like people were paying attention to him but he was very always focused to me. It was as if all those people loved him and he loved me, and that validated me in some way. He could have had any woman he wanted and he wanted me… at least that's what I thought.
15. Don't ever blame the other woman. 
Like you, her loyalty was with him so the other woman owes you nothing. He does.
16. Men love familiarity so if it seems like he went out and got a woman just like you, he probably did. 
Believe it or not, if you had the chance to get to know her, you'd probably realize that the two of you have more than just his penis in common, and you could probably be friends.
17. You can not change a man. And men do not change for women. 
They change when they are ready.
18. Therapy after a breakup is money well spent. 
When I was going through my breakup, I searched for a place where I could vent without fear or judgment. At that time, I couldn't find one that offered the support I was looking for, so I created my own. Everyone needs a support system.
19. I learned that forgiveness doesn't require reconciliation but reconciliation requires forgiveness. 
Read that again.
20. If you're willing to settle for less, that's exactly what you'll get.
The saying is true, you get what you settle for.
21. Forgiveness isn't about letting someone off the hook. 
Forgiveness really means that you are holding them accountable for how they hurt you but releasing the memory of it so it no longer triggers you. Now that's what you call peace, baby. Getchu some.
23. You shouldn't be afraid to voice your opinions to your partner for any reason. 
If you're afraid that he won't respond the way you want him to or he won't respond at all, that may be a red flag.
24. Pain is our body's way of telling us something is wrong. If your relationship is causing you pain, then it may be time to reconsider some things. 
Contrary to popular belief, love doesn't hurt.
Are you a member of our insiders squad? Join us in the xoTribe Members Community today!
Featured image by LaylaBird/Getty Images
Keep reading...
Show less
Goal-setting is at its highest point around the first of the year. But all too often, the grind of our everyday routines distract us from reaching the finish line. Before we know it, days turn into months, in what seems like the blink of an eye, and we end up putting our dreams on hold until the countdown of a new year. According to a study by the University of Scranton and published in December in the Journal of Clinical Psychology, 92 percent of people who set goals as New Year's resolutions fail to achieve them. I've been guilty of this myself, in the past, so I know just how frustrating it can be. But instead of staying stagnant and continuing to let my dreams fall by the wayside, I wanted to know the secrets of the 8 percent of those who do achieve their goals. I did some research on the habits of successful people and this is what I found.
1. Real change begins with a shift in mindset.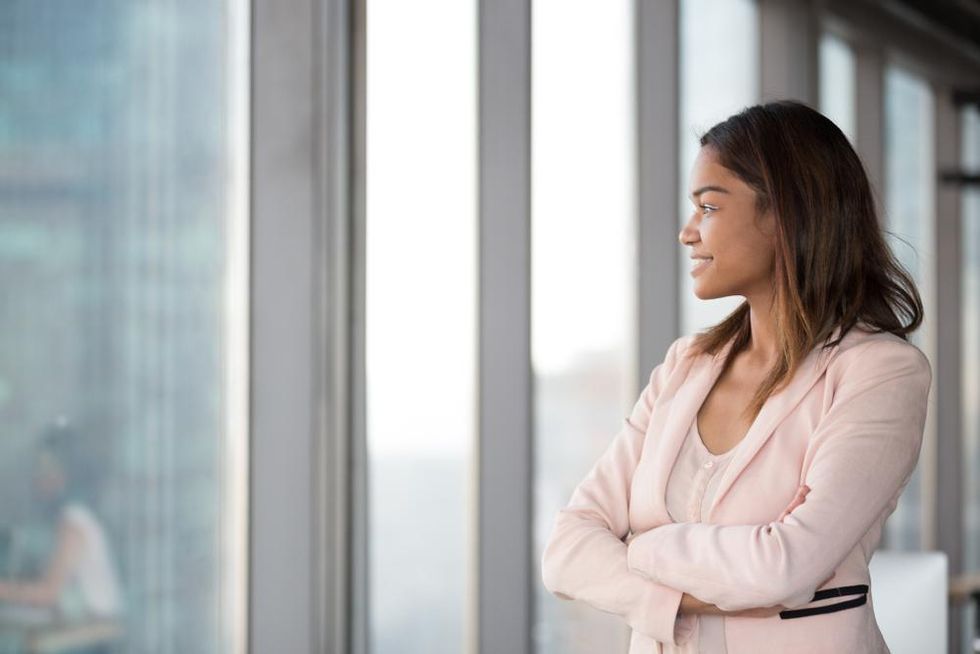 Shutterstock
As a communication researcher, I love seeing what I call "the mindset movement". What most people refer to as a shift in mindset is actually derived from a combination of theories known as cognitive reframing, or looking differently at a person, situation, or relationship and intrapersonal communication or self-talk. Most people apply these concepts in the form of an affirmation, a short statement that offers encouragement and support. Using affirmations to replace negative thoughts with positivity is a great way to rearrange your thoughts. Changes in your mindset, even small ones, can be used over time to help you cope with problems, embrace change, and move you in the direction towards reaching your goals.
2. Get clear about what you want. 
When setting a goal, it's important to understand what exactly you're working towards. For example, if you're looking to improve your love life, ask yourself some key questions like: Am I looking for a committed relationship or do I want companionship, instead? Am I ready for a long-term relationship or a close friendship? When you don't really know what you're looking for, then you may not recognize it once it shows up. Oftentimes, it's easier to identify what we don't want but we're unclear about what we do want. This is why it's important to seek clarity. Eliminate vagueness.
3. Make a plan & write it down.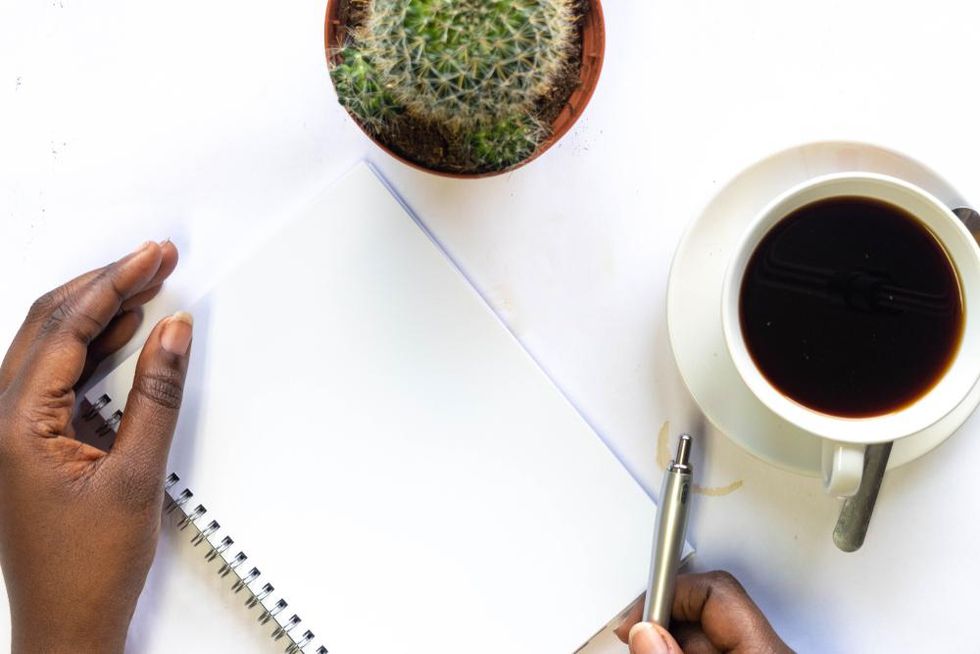 Shutterstock
I didn't always understand the importance of having a written plan but now I see it as a way to organize my ideas, and it serves as a tangible representation of my thoughts. I've also learned that it helps to have physical evidence of your goal. Vision boards, checklists, or daily planners work well for personal ideas. And business plans are usually required for aspiring entrepreneurs. While I've used this strategy in my romantic life by making a "bucket list" of what I want in a future partner, this idea can be extended to specify your goals, whether it's getting into shape, meditating, or writing a book.
The key to a great plan is to be specific, so try creating a plan that specifies when, where and how often you plan to work on your goal. Instead of just saying, "I want to work out," you could write something like, "I plan to work out at the gym for 30 minutes on Tuesday and Thursday of next week." Once you have it on your calendar, or somewhere you can see it, it's no longer an idea but something you are responsible for checking off your list.
4. Save money to fund your dream.
Whether it's a dream vacation or starting a new business venture, your goal will likely require some kind of cash flow. I like to use what I call the trade technique where you trade the money that you would usually spend on one monthly expense, for another. For example, if you are someone who subscribes to a monthly subscription box, manicures, or haircare, you'll use the money from those expenses to go towards your "vacation fund". It's not easy, but it's worth it knowing that your money is going towards something more valuable than acrylics.
5. Find a coach, mentor, or accountability partner.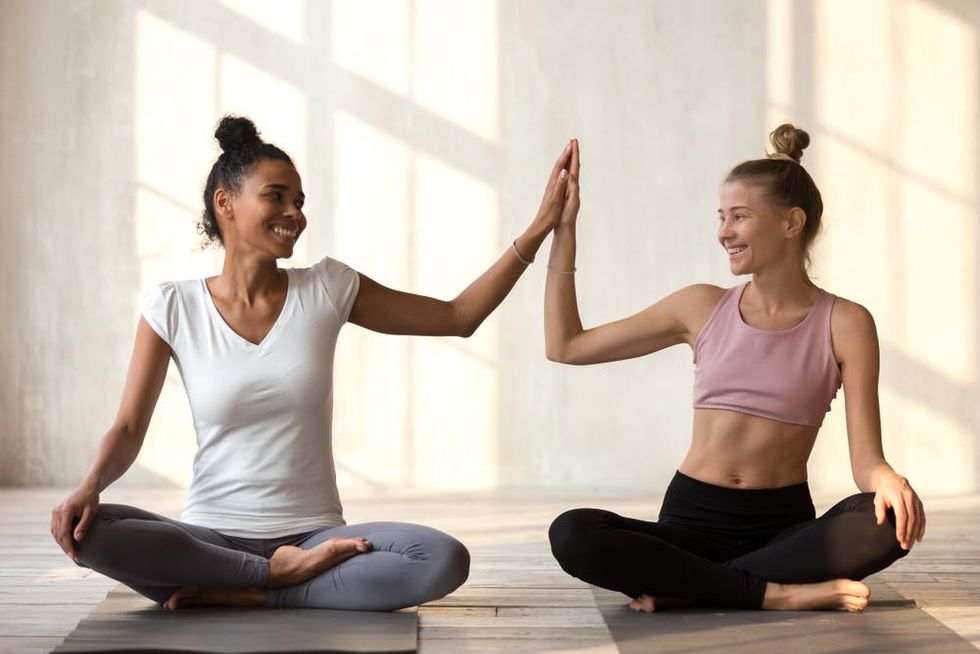 Shutterstock
These days, you can find a person for everything from financial advising to career planning. I, myself, work as a Breakup Coach so I recognize the value of having a checks and balances system in place. Not only do coaches hold you accountable and provide support, but we also seek to help our clients maximize their potential with positive feedback and practical strategies to reach their desired results.
6. Set small goals.
Experts suggest when you have a long-term goal, like writing a book, that it's best to break down your goals into more short-term ones. For example, if you want to be a writer, set a weekly goal for a certain number of words you'd like to write. This does two things: first, it creates a sense of immediate gratification because you've completed something you set out to do. Second, it coincides with the bigger picture of writing your book and gets you one step closer to your goal.
7. Celebrate success, no matter how small.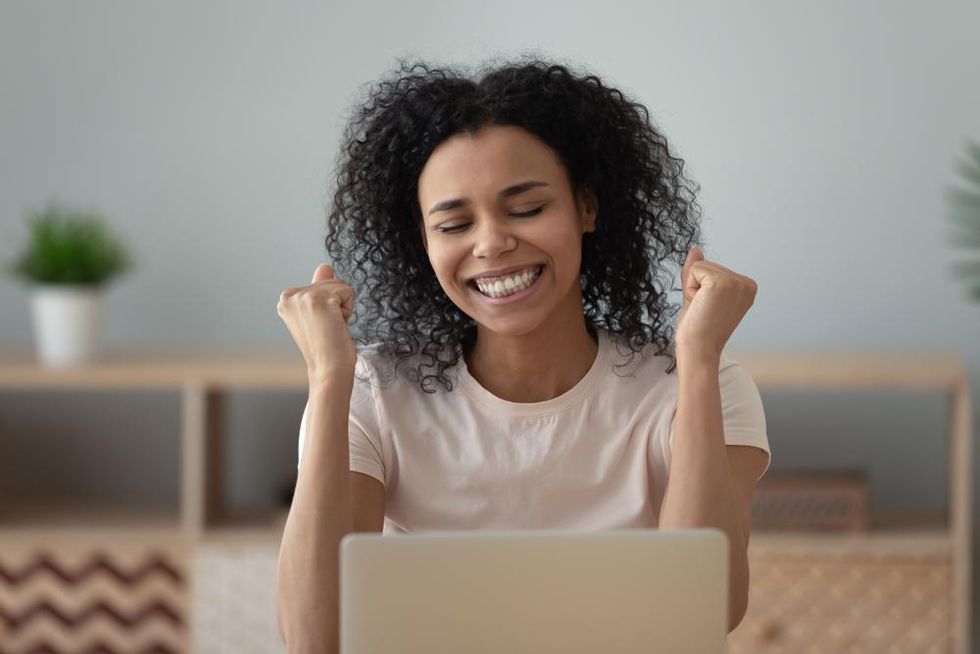 Shutterstock
It's helpful to acknowledge the progress you're making towards your goals. Celebrating your accomplishments can remind you of how far you've come and motivate you to continue on. You can do this by cutting a deal with yourself. Decide if you do 'X' by 'Y' then you'll reward yourself with 'Z'. Take time to reflect on what you accomplished. A win is a win.
8. Send yourself a reminder. 
Write yourself a letter (or an email) in the future and schedule it to send to yourself on a certain date. You can do this in one of two ways. First, you can write a letter to your future self to remind you of your goals and deadlines you set for yourself. It may even help you remember ideas that have slipped your mind. You can also write yourself a "love letter" just to check on yourself, love on yourself, and encourage yourself. Remember to be kind to your future self and remind yourself how proud you are of everything you have accomplished.
9. Take a break if you need to.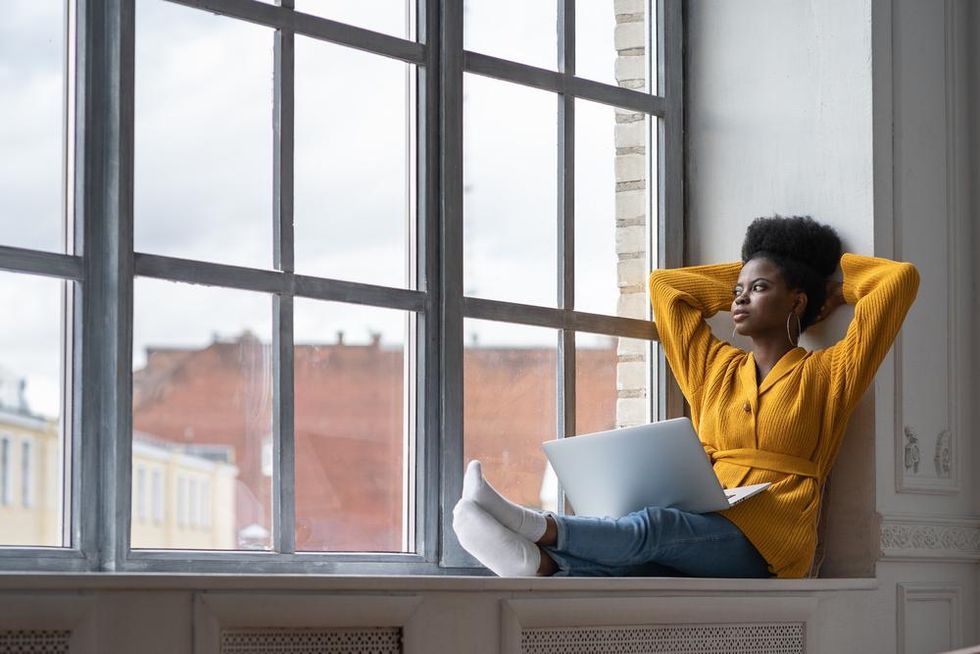 Shutterstock
Burnout is a real thing so taking time to reset or tweak your original plan may be necessary. Just be sure that if you take a break, you establish a timeline for getting back to work. When I was going through my breakup, I gave myself a designated amount of time to cry. I decided that I could cry for a day, a whole day if I needed to, but then I'd pick myself back up the following day and get back to my routine. That doesn't mean I didn't cry again after that day, likewise, you may need another time to step away and reset again, but the important thing is to not allow your break to become permanent.
10.  Stay the course.
Consistency. In his book, Atomic Habits, James Clear explains the importance of consistency and describes how breakthrough moments can change the trajectory of our goals. The moments leading up to the breakthrough are what the author calls the "plateau of latent potential." Clear uses the analogy of an ice cube to illustrate how shifts in temperature from 29 to 31 degrees seem to do nothing in terms of melting. But with the increase of just one more degree (to 32 degrees), the ice cube begins to melt.
Just as we can't see the inner workings of molecules in an ice cube, it's important to remember that while we may not always see the process working, that doesn't mean it's not. If you get a chance to read his book, I think you'll find it's packed with tips for successfully creating habits.
Are you a member of our insiders squad? Join us in the xoTribe Members Community today!
Featured image by Shutterstock
Keep reading...
Show less
The proliferation of social feeds flooded with Instagram models boasting Instagram bodies has duped us into believing that our outward appearances are the single most determining factor in getting and keeping a man. I agree, to some extent, that physical appearances are important to the start of a new relationship. But there's another significant factor that often goes unnoticed when it comes to what attracts a man: a mental connection.
I'll begin by stating the obvious ways women may think will get a man's attention, you know what the music videos would have us believe. Advice from the unwise suggests superficial strategies like dressing provocatively, trying to make him jealous with another guy, posting sexy pics on social, or that maybe even getting a butt job to look like an IG model are all things men crave. However, there are actually other things like confidence, intellect, and an emotional connection that really turns men on and keeps them wanting more.
What Men Really Want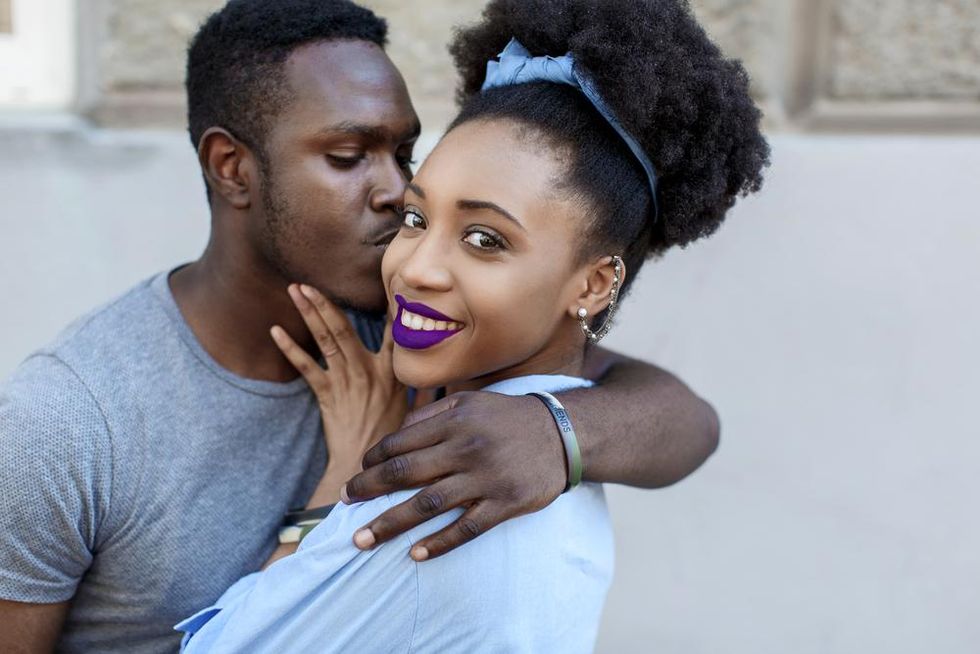 Shutterstock
A 2018 Bustle article asked men how they knew they felt an emotional connection and some of their responses were quite profound. Even though sex is an important part of any romantic relationship, don't think for a second that great sex, alone, will keep a man around. Men are visual creatures, this we know, but after they've fulfilled their physical desire, they're looking for something deeper that can sustain a long-term relationship. The best way you can offer something meaningful to your partner is to be your authentic self. That's something that can't be replicated.
"Having said all those things, the quality I love most about her is, she's honest and genuine. I think that comes across to people. They get a sense that they can trust her. You know, the word 'authenticity' is overused these days." - President Barack Obama, on his wife, Michelle
Believe it or not, men are emotional beings, although pop culture and rap lyrics will lead you to believe otherwise. Society standards and gender stereotypes contribute to the notion that all men want sex, which may be true, and that that's all they want, which is probably untrue. But let's face it, it's kind of hard to ignore the importance of sex in a relationship, especially when that's the message that is perpetuated throughout the media. Aside from that, it's not like society welcomes men to be vulnerable. If anything, they're in jeopardy of being shamed for showing their emotions, which is something we need to work toward turning the page on. I think it's important to understand that some men actually enjoy intimacy, a form of closeness that can be attained both physically and emotionally.
Physical Connection
Yes, we know men are turned on by the way a woman looks, dresses, or styles her hair. Otherwise, women might not make such an effort to look good for their men, as often as they do. However, something we often fail to talk about is men's desires for emotional connectedness. An emotional connection can enhance a physical connection in a relationship. How else can you explain a man having an amazing night of passion with a woman only to ghost her the next day? If a man isn't emotionally invested in her, then it can be quite easy. However, when a man connects with a woman on a deeper level, his attraction to her grows.
"You will spend more time with this person than anyone else for the rest of your life, and there is nothing more important than always wanting to hear what she has to say about things." — Barack Obama
I remember being in a relationship where I knew the guy had strong feelings for me when he stayed on the phone for half an hour, talking me through the process of removing a splinter from my hand. And while I valued his consideration of being there for something so small, it was the deeper conversations that strengthened our relationship and grew our bond.
Connecting on a Deeper Level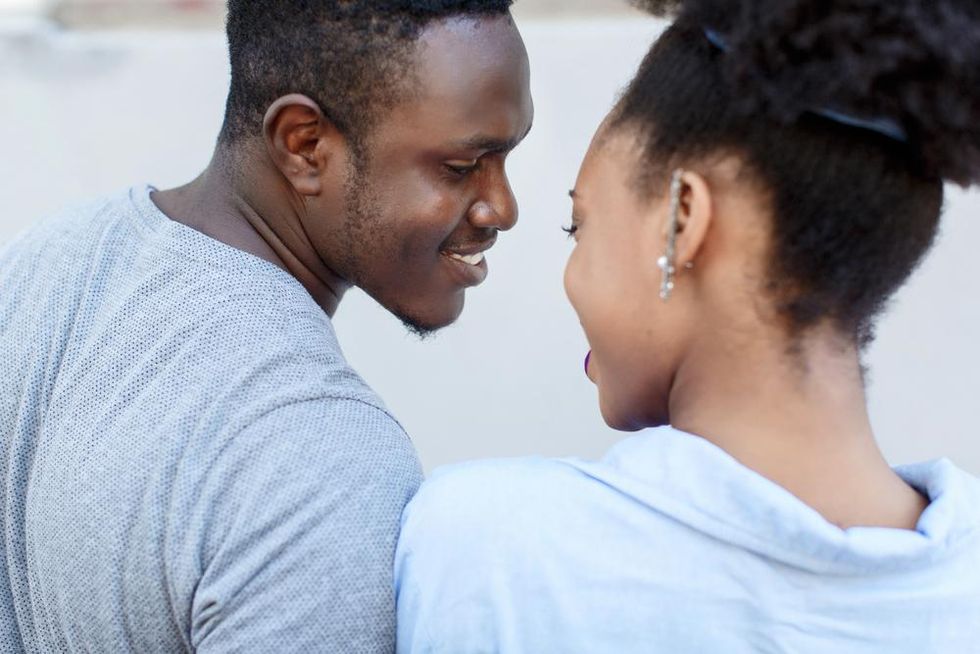 Shutterstock
I've done extensive research on this subject while working to obtain my Master's degree in Communication Studies. One important concept I learned was the act of self-disclosure. In his book, The Art of Positive Communication, Dr. Julien Mirivel notes a model of positive communication where he suggests two key components for strengthening relationships: 1) asking questions and 2) disclosing information. According to Mirivel, the way we communicate with people is indicative of how we feel about them. And some studies go so far as to say that there are specific questions you can ask someone to increase intimacy that lead to love and/or greater intimacy.
Disclosure deepens relationships
Communication scholars often refer to the analogy of peeling the layers of an onion to illustrate how social penetration, the process by which relationships progress from relatively shallow to more intimate, occurs. I prefer the analogy of an orange, whereas there is somewhat of a tough exterior on the outside, once removed, reveals a sweet, pleasant, and tender piece of fruit.
The sense of connection that we feel with people is not something we have, it's something we create. One way to create a deeper sense of connection is by asking questions.
Asking questions discovers the unknown
Think about it. The word question is rooted in the Latin term meaning "to seek" or "to look for," and that's what Mirivel's example points in his model. When we ask questions, we are in search of answers.
I read an article in Scientific American that said people's favorite subject to talk about is themselves, although when it's done excessively while just getting to know someone may be a red flag. Asking questions gives people permission to talk about themselves without coming off as a narcissist. It also gives you insight into a potential dating partner and can give you clues on whether or not to pursue a relationship. Every one of us has a story to tell and when we ask questions, what we are really saying to our partner is that we want to know more about them. What's more attractive than that?
As it turns out, all men aren't as one-dimensional as most of them appear to be. When a man feels comfortable enough to let his guard down and share his emotions with a woman, it can increase attraction, helping to build a stronger connection and foundation for a relationship and who knows, maybe even falling in love.
Are you a member of our insiders squad? Join us in the xoTribe Members Community today!
Featured image by Shutterstock

Keep reading...
Show less
Picture this. It was a beautiful summer night near the water. He held her close as he gazed into her eyes. She stroked his face before leaning into his kiss. That night, they fell in love. Or did they? While the idea that the couple was destined to fall for each other is enchanting, chances are there are other reasons for human attraction (feelings of falling in love). And some are quite interesting.
As it turns out, the reasons people fall for one another may have less to do with destiny and more to do with biological, psychological, and environmental factors such as attraction, timing, and...owning a dog?
1. Ring by spring. Love forecast.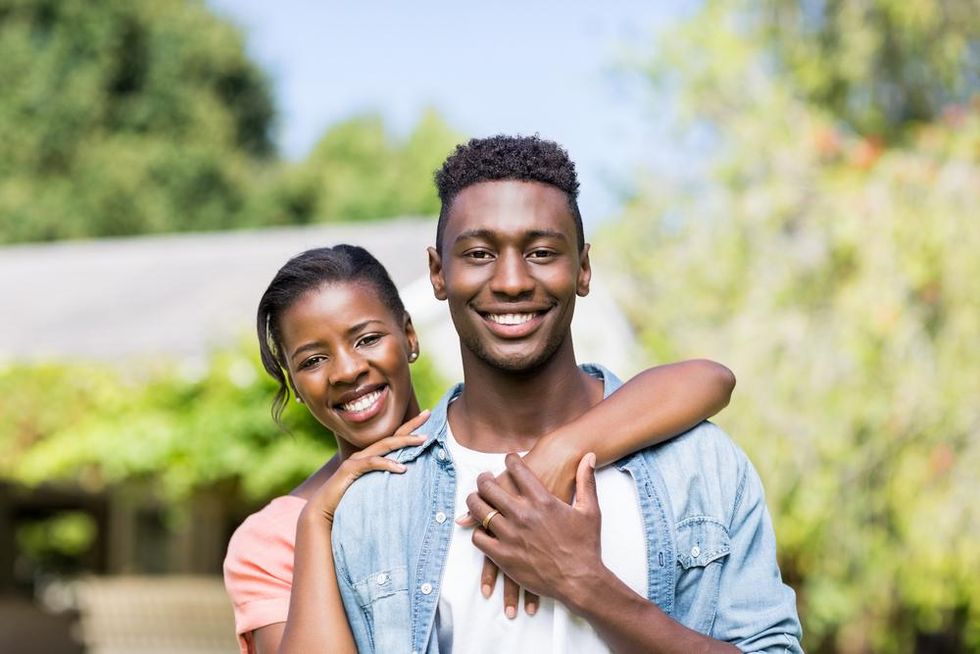 Shutterstock
Is it possible for warm weather (read: springtime) to have an affect on your love life? Some say yes. A recent blog post shared research from neuroscientists who claim that springtime is the best season for a new relationship to bloom. Naturally, as the days get longer, skirts get shorter, meaning not much is left to the imagination in the fashion department. People wear less clothes and thus, sexual attraction/desires increase. Have you ever noticed that more than flowers bloom in the spring? Online dating app, Zoosk, compared data from ten major cities to see how changes in the weather affected their users.
2. Sex, passion, and physical touch.
Listen, you had me at sex. Not that we actually needed science to tell us that sex produces feelings of love, but as it turns out, there actually is science to support this claim. Well, kinda. Our bodies churn out chemical messengers known as pheromones when we are in close proximity to one another. Therefore, physical contact where there is an exchange of bodily fluids such as sweat or saliva is present manufactures these chemicals. Additionally, sex produces oxytocin, commonly referred to as the love hormone during orgasm and replicates feelings of love but is more likely creating an attachment than actual love.

3. Kissing.
While this may seem obvious, there's actually a more biological reason why kissing increases attraction. Male saliva contains trace amounts of testosterone which can boost the sex drive of a woman. Additionally, evolutionary scientists believe women can detect genetic compounds that are essential for the immune system and will increase their chances of having healthy children. Now if that's not a good reason to spark a makeout session, then I don't know what is.
4. Menstrual cycle (for women). 
Did you know that changes in your hormonal levels at different points in your menstrual cycle can trigger certain urges/outcomes? For example, women that are ovulating are rated as being more attractive by men. That's certainly an ego-boost if nothing else, especially when we feel anything but attractive while coping with cramps and excessive water retention. But that's not the only weird side effect of menstruation. A 2012 study found another useful occurrence in women who were strongly bonded to their partner and experienced more intimate physical contact with them during high fertility days of their cycle.
5. The Holy Trinity of Intimacy.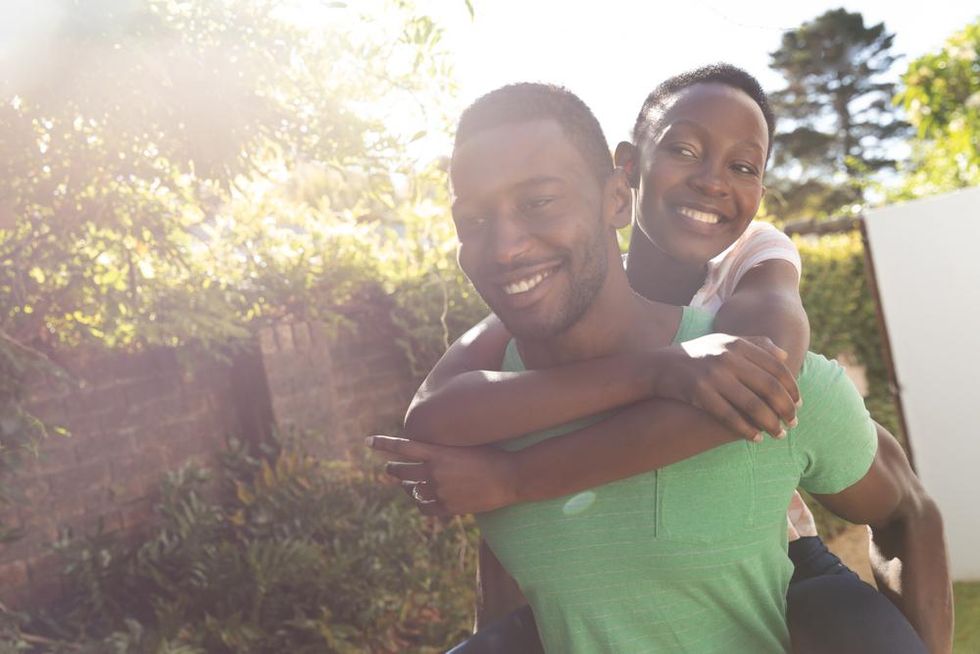 Shutterstock
Robert Sternberg's triangular theory of love proposes that love consists of three elements: passion, intimacy, and commitment, with commitment as the foundational basis and passion being the most unstable. Intimacy refers to the closeness between partners with regard to emotional connection, while passion is more aligned with feelings gained through a sexual connection.
The element of commitment is when partners make a decision to "stop looking" for other partners and pursue a relationship with each other. While each component is separate, they can influence each other. For example, having greater intimacy can lead to more commitment and vice versa. Sternberg's theory can be summed up with the idea that a relationship can exist with a combination of any two (or less) elements, but for a consummate love, all three aspects are required.
6. Tug of war.
There's a popular saying that opposites attract, but the Bible says you must be equally yoked. So which one is? Actually, it's both. Communication theorists call this interplay relational dialectics. You can email me to learn more about that, if you're interested, but what it primarily focuses on is how individuals deal with contractions in their relationship. Generally speaking, attraction grows when you have something in common with a person. This can be liking the same type of music or eating similar kinds of food, or it could be something more substantial like having the same values or beliefs.
But relationships also benefit when partners are not too much alike and can offer something new to each other. The most common contradictions in relationships are the dynamics between introverts and extroverts, affectionate and non-affectionate, and clingy versus independent individuals. The key to a successful relationship is to find a happy medium.
7. Commitment
People think commitment starts with desire, but it actually begins with necessity. Yes, people commit when you're able to fulfill a need they have. Sometimes it's sexual, emotional, intellectual, even financial. But generally speaking, people stick around when they feel like they have a reason to. I've spoken to hundreds of women who have no problem dating and meeting new men, but when it comes time to take the relationship to the next level and commit to each other, they're left wondering why he walked away.
Experts say there are three things that people consider when deciding to commit to someone: how satisfied they are with their partner or the relationship, the availability of options outside of the relationship, and how much they've already invested into the relationship.
8. Looking like your partner's parents… Say what, now?
Greek mythology relays the tale of a mythical king, Oedipus, whose tragic demise resulted in him killing his father and marrying his mother. From this tragedy, the world-renown psychoanalyst Sigmund Freud coined "The Oedipus Complex" to describe a child's feelings of desire for his or her opposite-sex parent. Recent studies have latched on to Freud's ideas claiming some folks are attracted to people with similar features as their parents such as skin tone, hair/eye color, and the age range they saw at birth. So if it's any consolation for why your ex's new girlfriend is frumpy-looking like his mom, this might explain why. Sigh.
9. Eye contact.
In 1997, Arthur Aron and a group of psychologists conducted an experiment to see if they could "create" intimacy between couples and ultimately make them fall in love. One study consisted of about 50 strangers, a series of 36 questions followed by a two-minute period of complete silence while looking into each other's eyes. Their experiment resulted in an almost 60 percent success rate with several couples going steady and two successful marriages.
10. If you own a dog.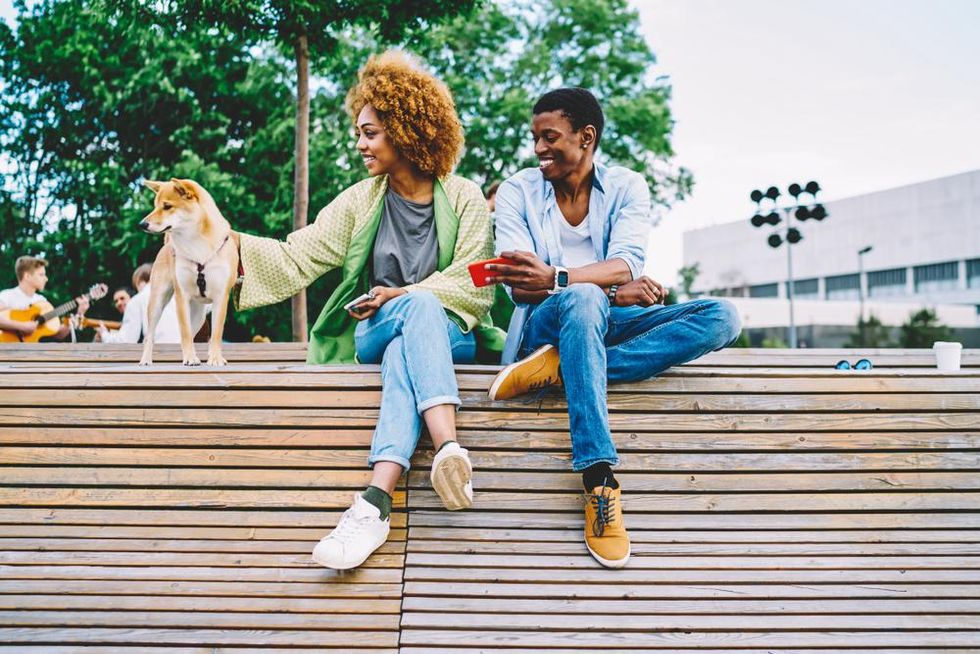 Shutterstock
Several studies have concluded that dogs contribute to social interaction among strangers. A 1992 study by Kelly Ann Rossbach & John P. Wilson showed that the presence of a dog can make a person appear more likable. Research shows that people are more likely to attribute positive characteristics such as being caring, patient, and nurturing to dog-owners. These qualities are commonly cited as reasons people fall in love, thus making them more desirable to date.
Are you a member of our insiders squad? Join us in the xoTribe Members Community today!
Featured image by Shutterstock

Keep reading...
Show less
Springtime is here, so are budding new relationships. In terms of dating, this can be a source of great happiness and anxiety, at the same time. Navigating the road to exclusivity is one we tend to tread lightly. Unless you're mature enough to have "the talk" to determine whether or not you two are an official couple, lines can become blurred, leaving you to your own devices to conclude your relationship status. You may also be wondering to yourself, if the guy you're seeing is dating other women.
This is not an all-inclusive list, nor should you end a committed relationship if your partner portrays one or two of these signs, however, you should examine your relationship and speak with your partner to gain insight and clarity on whether or not the two of you are exclusive. If you notice any of these signs, they might be indicators that he is seeing someone other than you.
Usually, sudden/drastic changes in behavior can tip you off that something, some dynamic/element has changed, shifted. And while this isn't always the case (because stress is a factor that also causes change), certain things shouldn't be overlooked.
1. Suddenly He's Always Busy.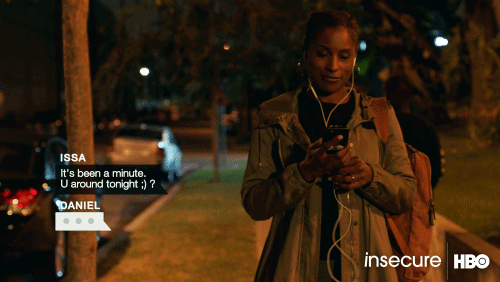 When you first started dating, you spent lots of time together, now it seems that he barely has time for you. You couldn't get enough of each other, now you've lost count of how many days it's been since you last saw each other in person or spent quality time together.
2. He Puts His Phone Face Down.
Or better yet, he puts it on silent/DND when he's with you. He'll tell you it's because he wants to give you his undivided attention, but if it's a night at home and not a special occasion or night out on the town, then what gives? I remember calling my ex one regular night we were at home together, that's when I found out he was putting it on DND. It's OK, in my opinion, to have a night of uninterrupted QT with your S.O., but if your man is super protective of his cellular at all times, then that could be a red flag.
3. There's A Change In His Pattern.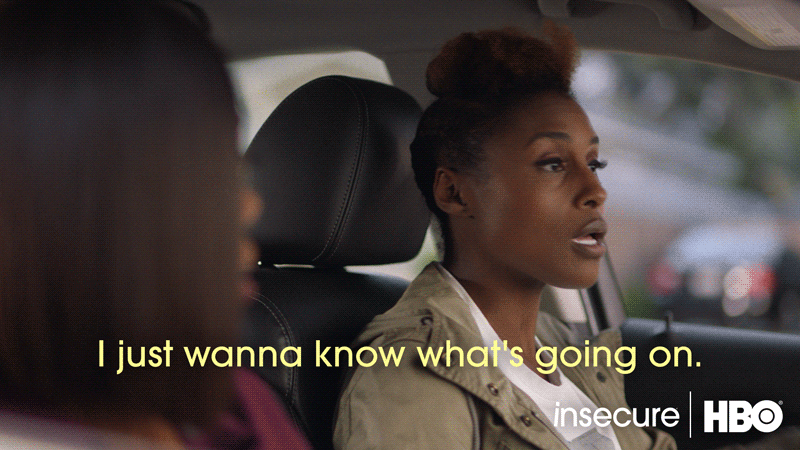 Let's be honest, most men are creatures of habit, which means that once they get in a routine, they're pretty predictable. If you've been with your guy for a decent amount of time, I'll bet he probably texts you at the same time every morning and you can probably guess what he's having for lunch. But once their daily habits start to change, specifically, their communication patterns, this coud be a cause for concern. If your man starts working later hours or becomes more concerned with how he looks or smells before he goes to work (it's the bottle of cologne in the car for me), then he may indeed be working OT, but in a whole different capacity.
4. You Catch Him In An Obvious Lie.
This may sound obvious but there's more to it than that. Catching someone in a lie is a general rule of disloyalty, but it's not so much that you catch them in a lie but more so about how they react to you addressing them about it. In a previous relationship, I called my guy one evening and he rushed me off the phone claiming that he was at an event with his daughter (you know, because men can always use their kids as an excuse with no rebuttal).
While it must have slipped his mind that he told me two days prior that the two of them had already visited the annual event, had he not reacted in the manner that he did, I might not have second-guessed his excuse. But the fact that he did, gave me a reason to be suspicious.
5. He Is Protective Of His Space.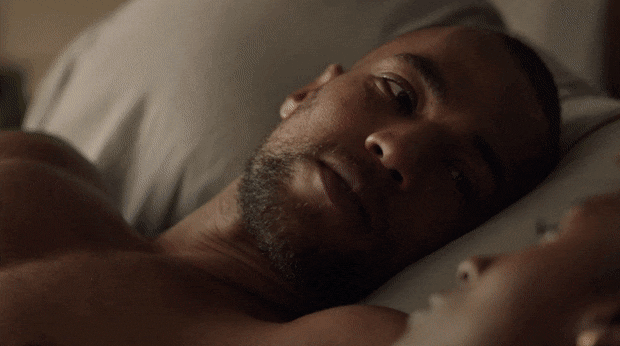 First things first, there's nothing wrong with being protective of a space that you maintain and pay the bills in. But when you're in a committed relationship with a man, the least you should be able to leave at his house is a toothbrush and a few self-care items. I'm not suggesting you stock the man's bathroom with feminine hygiene products, but maybe a few essential items on a shelf. If you want to try this theory out, I suggest you try and subtly leave behind a piece of jewelry or toiletry at his home. This could also apply to household gifts you give him, such as a framed picture or sentimental item you make for him. If it's there upon your return, then you may have a keeper. This theory isn't foolproof, though. However, typically, if you can "leave your mark" behind, it means either he didn't notice or no one else has been there to notice it, either.
There's a popular saying of "where there is smoke, there is a fire." Although these indicators are not absolute in predicting an unfaithful mate, they are tell-tale signs that warrant caution. I want to be clear that these rules are intended to be put in place for couples who are committed and exclusive, rather than just dating.
Dating, in my opinion, is intended for the purpose of getting to know people and who may be a good match for you. But no one wants to waste time with a man who is clearly still entertaining other women. And that's on Mary had a little lamb.
Are you a member of our insiders squad? Join us in the xoTribe Members Community today!
Featured image by Shutterstock

Keep reading...
Show less