Deja K. Johnson
Also known as The Real Black Carrie Bradshaw for her relentless love of shoes and emotionally unavailable men, DeJa K. Johnson is unapologetic in her pursuits to find love, happiness, and orgasms. A graduate of UA Little Rock, DeJa earned a Master's degree in Applied Communication with an emphasis on Interpersonal & Romantic relationships. She is also the founder of TheBreakupSpace.com, a safe space for men and women who need help getting over the loss of a romantic relationship. To connect, you can find her on all social media @TheRealBlackCarrieBradshaw or send her an email to love@TheRealBlackCarrieBradshaw.com.
Oftentimes, in the Black culture, we place a high value on independence, particularly when it comes to achievements like getting an education, buying a house, or starting a new business. And this may be because many of us equate success with self-sufficiency. Make no mistake, independence isn't a bad thing. But I think it's also important to recognize that neither is dependence.
"I can do it myself."
That was my go-to response. Even though there were times when I didn't actually know how I was going to do it. I sure as hell wasn't going to concede to that idea. There were even times in my warped thinking when I had convinced myself that some people only offered help (usually in the form of money) because they assumed I needed it. And I often did. But I wasn't going to cop to that, either. I'd figure it out, and once I did, I'd feel so much better about myself. Or so I thought.
I read a meme online that said, "Hyper-independence is a trauma response to not being taken care of well." And on that particular day, it resonated with me in a way I didn't quite expect.
Featured image by Getty Images
Most experts would agree that it's best to maintain a safe distance from an ex following a breakup. But with social media being the clickbait that it is, keeping many of us tethered to our devices at any given minute, it's that much harder to resist the temptation to engage in risky business after a breakup (i.e. lurking onto our ex's social profiles). Aside from the infringement of privacy into our ex's day-to-day activities, staying digitally connected can stunt our own process of healing.
As a Relationship Ex-pert, I've helped countless men and women steer clear of romantic ruin after a relationship. Here's my list of social media mishaps to avoid post-breakup.
1

.

AVOID Doing The Most
It may take some time to get back to your normal self after a split, and in an attempt to prove that you're OK, you might head to social media to show that you're all smiles. This behavior has the potential to backfire and it can actually do more harm than good. Avoid looking overzealous, eager, or like you're trying too hard to seem happy. Now, if you've always been a social butterfly, then it's OK to proceed as usual, but if you're typically a private person, then it wouldn't make sense to all of a sudden start broadcasting your life, now would it? Keep it cute---and normal. If you start going live or posting every other hour, then you're oversharing and it might come off as desperate.
Breakup tip: Remember that the same way your own posts might make you and your life appear better than you may feel, the same could be true for your ex. Much of what you see in their online photos may simply be their own social media front. Keeping this in mind can help offset feeling upset that they seem so happy without you.
2

.

AVOID The Revenge Post
Imagine you're having one of those really good days post-breakup: You know, when your hair is flourishing and your skin is glowing and you feel so good that you decide to check your ex's Insta. It's been two whole weeks since the two of you have talked and you're completely healed, right? Upon scrolling through their feed, you find out your ex posted someone new just days after your breakup, which causes you to have a knee-jerk reaction of wanting to post something that you'll probably regret. Remember, while your goal may be for one particular person to see it, once you post, it's out there for the entire world to have an opinion on. Keep in mind that when you post publicly, you open yourself up to opinions from other people in the comment section unless, of course, you turn off the comments.
Breakup tip: Never post to social media out of anger or to get revenge on someone. Instead, live vicariously through one of your favorite outspoken IG profiles like this one.
3

.

AVOID The Thirst (Trap). It's Real
First of all, let me state the obvious: Instagram is one big-ass thirst trap, in and of itself. All I'm saying is, try to avoid falling into the "hot girl" cliche of posting semi-nudes and OnlyFans content for attention unless of course, you've always been into that sort of thing. Otherwise, don't get out of your character, no matter how attention-starved you feel. Besides, is it really worth having the usual creep squad in your DMs afterward?
Breakup tip: Determine why you're choosing to put yourself out there in this way before posting. Understanding the reasons might help you decide if you want to follow through with it.
4

.

AVOID Giving TMI (Too Much Info)
It's one thing to post a daily status of what you're up to, but it's quite another to give the world a play-by-play of your life, literally letting people know your every move. In case you're not familiar with social media data policies, these platforms obtain certain information like your location and active status so others can see when and where you're logged on or when you were last active, so if you happen to be creeping on demon time, then they may be able to see that.
Breakup tip: Update your privacy settings so your location and active status don't show.
5

.

AVOID Subliminal (Breakup) Messages
This goes for posting them and checking to see if your ex is posting them. I have to be honest, sub posts are the worst because they're so obviously intended for an ex. Unless you're someone who regularly posts about relationships, it's painfully obvious to the general public when you're posting because you're in your feelings.
Breakup tip: If it's something you just really need to get out of your system, but you fear that you may regret it later, might I suggest posting it to your least favorite social platform. For example, I have no idea how to work my Twitter feed so I reserve this medium for venting and an occasional rant with four-letter expletives.
6

.

AVOID Viewing Old Pics
Most people will remove all traces of an ex from their accounts immediately after a split. For some people, this will be changing a profile picture or their name. If your relationship took the step of being FBO (Facebook Official), then it's bad enough that you have people in your business speculating on your relationship status. And God forbid FB sends you a memory from one of your date nights with your ex-bae. Things like this won't help you in your efforts to let go of the past, so if there is a digital footprint from your time as a duo, it's time to retrace your steps.
Breakup tip: Get ahead of those FB memories popping up on your timeline by changing your settings so you're not caught off-guard. See Facebook's section on how to turn off notifications for Memories here.
7

.

AVOID All Social Media For A While.
Why? Because it's a constant reminder of your ex and it can make it feel impossible to get over them. You'll read way more into anything they post, trying to get clues or put together pieces of a puzzle that might not exist. There are too many triggers which means scrolling through a feed can stir up old feelings. And unless you have some hella restraint (i.e. emotional discipline), you won't be able to refrain from venting about you know who. Immediately after a breakup, it can feel like there's no escape. And research has shown that engaging in such behavior can contribute to greater distress over the breakup, negative feelings, sexual desire, longing for the ex-partner, and lower personal growth.
Breakup tip: If you have the guts to go cold turkey with a social detox, then go for the gusto, otherwise, start small. Commit to uninstalling the app for 24 hours, reminding yourself that it's only temporary. Who knows? If all goes well, then you may decide that you can do without it even longer.
8

.

AVOID Mutual Friends, Too
While unfortunate, it's likely that at some point you'll fall down the rabbit hole of lurking, stalking, and creeping on your ex's page or anyone close to them, which ultimately turns out to be a self-torture chamber. If you don't go through your ex's page, then you may find the new love interest (which is even worse) and start sizing them up and screenshotting for your girlfriends. This is why I suggest not only muting your ex but any of your friends you two had in common so you're not as tempted to spy.
Breakup tip: Block, delete, repeat. Even if you unfriend your former flame, you may still receive notifications from friends in common that give you insights into your ex's post-relationship routine, so it's best to take a break from their family members and mutual friends, too. If you're not ready to commit to blocking them entirely, then Facebook offers the Snooze feature which allows you to take a break for 30 days, 60 days, or until you turn off the option.
How we choose to handle the transition of a relationship goes a long way toward shaping our potential for success in future relationships. Instead of comparing your singlehood journey to your ex's, focus on becoming the best you can be for yourself and your future partner.
A final breakup tip: Be genuine. There's absolutely nothing wrong with getting some good news and wanting to share your excitement on the 'Gram but always be clear of your own intentions. If you are truly happy, it's important to be present and embrace the moment. And yes, it's a natural reaction to want to share your moments of happiness with others, but it's even more important to be content within yourself, preferably off of social media and in real life.
Featured image by Getty Images
Everyone grieves in their own way so recovery times will look different to different people. While one person may be ready to re-enter the dating scene after a few short weeks, it could take several months for someone else. In fact, a study published in the Journal of Positive Psychology suggests that it only takes three months to see the positive aspects of a breakup, but I've successfully helped my clients in as little as 30 days move past their pain.
The important thing is to remember to do what feels best for you. Unfortunately, I've also seen cases when people unnecessarily suffer for too long. So, how long does it take to get over a breakup? And what can you do to start feeling better today? Hopefully, you'll find these 5 tips to be helpful in shortening your recovery time so you can start feeling like yourself again.
1

.

Perform a cleansing ceremony.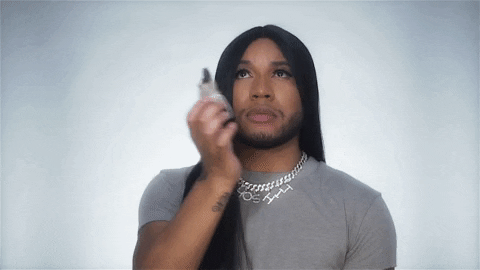 Giphy
The burning of sage or other herbs, (also known as smudging), is an ancient ritual of purification derived from the Native American culture. This practice is sacred in most Native communities, thus it should be employed with proper knowledge, respect, and intention. I would recommend using sage from an ethically obtained source such as an herbalist or native gatherer and research the history of this tradition before lighting up.
2

.

Rearrange your space.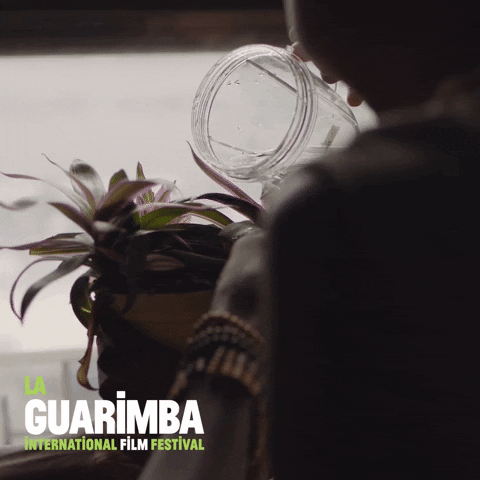 Giphy
The tradition of feng shui focuses on arranging the pieces of your living space in a way that creates balance and harmony. Feng shui is a Chinese term that literally means "wind and water," both naturally occurring phenomena. Thus, feng shui is thought to be a free-flowing art form that is akin to ideas of abundance, balance, and tranquility. It offers a unique way of viewing the Earth's elements to provide a more inviting environment.
Similar to the Law of Perpetual Transmutation of Energy, nature replenishes empty spaces. Practitioners of feng shui believe we have the power to create positive shifts in our lives using personal belongings in our homes. The entryway to your home is a great starting point. Spruce it up by removing excess clutter, updating your welcome mat, or adding more light to create more vibrant energy in this space.
3

.

Social detox.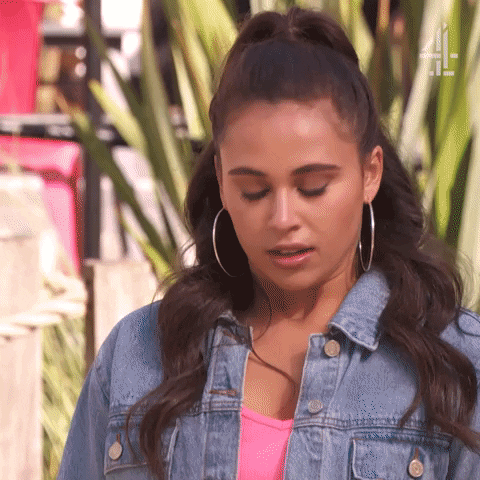 Social Media Goodbye GIF by Hollyoaks
Giphy
When you go through a breakup, the first few days can be overwhelming so the first thing you need to do is maintain a safe distance from your ex. One way to do this is by creating social distance, and I'm not just talking six feet, here. I mean more along the lines of a social detox. Delete old pictures and text messages from your phone and put them on block. And don't forget to unfriend them on social media so they're not popping up in your timeline. You can always re-follow them later.
4

.

Reflect on the lessons.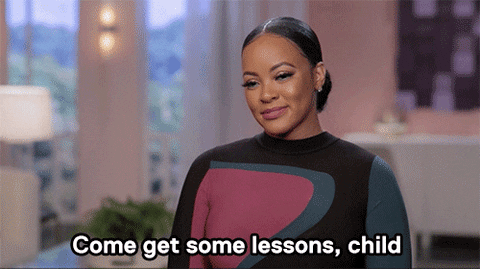 Giphy
This is something I always suggest to my clients — a moment to reflect on the relationship and not just the good parts. Most people fail to realize the opportunity that a breakup brings to redirect their energy and focus towards personal development. No one likes the pain that comes from heartache, but it can be a catalyst for creating the life and love that you desire.
5

.

Give your bedroom a makeover.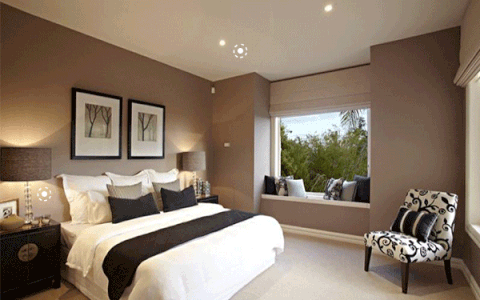 Giphy
If you shared a bed with your ex, then you may find it hard to resist sleeping on their side of the bed, hoping to get one last whiff of them. And right now, the last thing you need is a reminder of that one time the two of you...well, you know. So what's a quick fix for this? New bedding. Believe it or not, a simple task such as updating your linens can do wonders for your mood. Switch things up by upgrading your thread count, adding new decorative pillows, a comfy duvet cover, or might I suggest bamboo sheets.
Reclaim your space with a mini-makeover in your bedroom. These small changes can be a catalyst for embracing your newfound freedom.
Featured image by Getty Images

As a single woman of a certain age, I feel like I've often been unprepared when someone would ask me the question, "Why are you still single?" I didn't mind as much in my 20s because my single status was mostly due to circumstances where I initiated a breakup. But around 30, it started to become a nuisance of having to "explain" myself. Instead of giving in to my natural reaction of going on the defense or feeling personally attacked, I wanted to explore why the question of "Why are you still single?" is triggering because of the negative connotations that are implied.
Luckily, I've provided 20 responses including ways to redirect the conversation or turn it into a teachable moment to show why some people actually choose to remain single.
20 Ways To Respond To "Why Are You Still Single?"
1

.

"Am I not allowed to be single?"
This response can be tricky so it's all about presentation. This could come off as defensive and that's the last thing you want to do, so tread lightly. Then again, depending on who's asking, you may want to throw off this vibe so they'll think before asking anyone else.
2

.

"Because I enjoy the peace of mind of being solo right now."
If you haven't met someone who complements your life in a way that makes it better to not be single, that's totally fine. Between dating men with too much baggage or not wanting to commit, I once experienced burnout to the point where I decided it was best for me to be by myself for a while. My advice is to stay single until you find someone who makes being in a relationship worthwhile. After all, staying single and standing your ground is something to be commended, not shamed for.
3

.

"I don't know. I guess I'm overqualified."
Because sometimes a ridiculous question warrants a cute and ridiculous answer.
4

.

"What makes you think I'm single?"
That's it. Keep them guessing because they shouldn't be in your business, anyway.
5

.

"I've never really thought about it. Why? Are you still married?"
Diverting the conversation is a classic tool you can use to evade personal questions.
6

.

"Because not everybody can handle me."
You're telling the truth, after all. Being fabulous comes at a cost.
7

.

"Oh, I'm not single. I'm in a love affair with…"
Myself, food, my career, etc.This is a witty response with a bit of a curveball. Why not play into this uncomfortable conversation with a laugh.
8

.

"That's kind of personal. Would you like to tell me about your relationship?"
This answer is the perfect response to let someone know how invasive their question is. It's also an opportunity to redirect the conversation, whether you pivot to talking about your new business venture or turning the discussion back to them.
9

.

"A relationship is not a priority for me right now (but if that changes, I'll be sure to let you know)."
OK, so you don't have to add that last part unless you're feeling extra snappy, but there's nothing wrong with letting someone know that other things are more pressing in your life at the moment. It also gives you a chance to talk about all the great things you are currently doing.
10

.

"I'm simply not interested in dating."
That's not to say your feelings won't change at some point, but right now, you may be more focused on a project at work, going back to school, or working on bettering yourself. If a relationship is not on your radar at the moment, that's OK.
11

.

"What do you mean by 'still' single?"
Challenge them to elaborate on what they mean. It's one thing to ask if you're single, but when the word "still" is added, it implies that there is a timeframe that you've exceeded and that for some reason you shouldn't "still" be single.
12

.

"I just am."
Shrug and offer no more information. Period.
13

.

"Why do you ask?"
Probe them to find out why they're inquiring about your relationship status. Are they asking to be shady or do they know someone who would be a good fit for you? Perhaps they're genuinely interested to see why someone as fabulous as you is still on the market. If they want to ask questions, throw one back at them and see where the conversation leads.
14

.

"Because, apparently, I'm really good at it."
Sometimes it's good to make light of a situation and laugh at yourself.
15

.

"Currently, I'm looking for a significant income, not a significant other."
Who can be mad at a career-focused response? Perhaps you're more motivated by financial stability than a romantic partner. Maybe you're more interested in getting your degree or starting a business. These are things to be applauded, not appalled.
16

.

"That's not a bad thing, is it?"
Again, this is for clarification. If you can get an understanding of why the person is asking, then it may not be so triggering. For example, they may think you're such a catch and may genuinely be curious about your decision to be single.
17

.

"Because I haven't found anyone who adds value to my life."
You don't want to be in a relationship simply for the sake of being in a relationship and until someone comes along who makes your life better, then it's perfectly fine to stick to your guns.
18

.

"You know, when the time is right and when I'm ready to be in a relationship, I have no doubt that my person will show up."
This great answer conveys that you are happy with your life just the way it is and optimistic about what it may hold in the future.
19

.

"Single is the new 20."
Can you imagine getting a re-do of your 20s with all the knowledge of having lived through them? Of course, you can't get that time back, but being single at a certain age can be a chance to avoid some major pitfalls.
20

.

"You know, I really like to keep my relationship details private. I hope you understand."
This sets a clear boundary for what you're willing to discuss and what's off-limits. And it rolls off the tongue easily with a smile. #Respectfully.
Be honest. If you're enjoying this time to focus on yourself, dating multiple people, or spending more time doing things you enjoy doing, then just say that. Maybe your last relationship gave you an opportunity to discover past traumas that you needed to heal from. Stand in your truth and embrace your decision to be single.
Featured image by svetikd/Getty Images
A 70-year-old woman with no history of a heart condition was admitted to the hospital for near collapse and chest discomfort that occurred when she was informed that her husband of 45 years had died. After careful monitoring, her scans came back normal and she was discharged. A follow-up appointment three months later was also normal. She has no memory of the entire hospitalization but continues to grieve for her husband.
It is inevitable that we'll all experience loss in our lifetime: the loss of a loved one, a family member, a painful breakup, or a beloved friend. The pain of losing someone we love is so profound that it has been studied by medical researchers for years.
Takotsubo cardiomyopathy is the medical term for what is known as "Broken heart syndrome." It's associated with severe emotional or physical stress that contributes to some physical ailments felt during and after a loss. Stress cardiomyopathy, as the condition is also called, is brought on by severe emotional or psychological trauma such as the ending of a relationship, love affair, death, and even divorce. In its most extreme cases, the temporary heart muscle failure could result in death.
The symptoms of broken heart syndrome are similar to those of a heart attack. You may have difficulty breathing, chest pain, lack of concentration, and sweating. If you've experienced loss and your heart is hurting, it could mean that your brain is trying to tell you something.
Pain is our body's way of signaling that something is wrong. When you lose someone you love, your body goes through psychological and physiological distress when they leave your life. One of the highest searched terms on Google is "how to get over a breakup."
Luckily, I have a few helpful tips to help combat a broken heart.
Get your feelings out.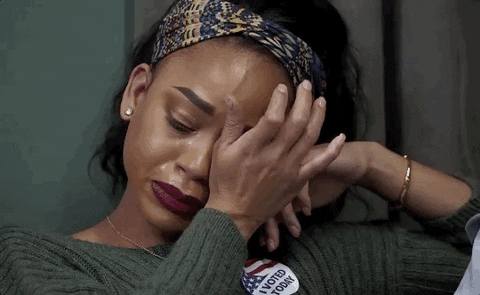 Sad Pauly D GIF by A Double Shot At Love With DJ Pauly D and Vinny
Giphy
What typically happens when you feel a memory of your ex is that you try to forget it, deflect from it, or suppress it. Even though it seems harmless in the moment, your body can store these memories as stress and certain triggers can cause adverse effects. Instead of dismissing them, try expressing how you feel. This way, you externalize what's bothering you and move it from the inside, out.
Recognize your triggers.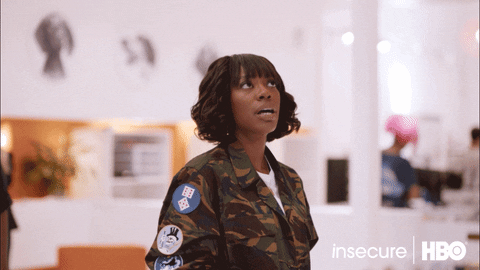 Emotional triggers are anything that spark a negative response from you regardless of your current mood. Common triggers can include a song on the radio, seeing their name somewhere such as a file in your office or on social media, seeing their car, or a certain smell such as his cologne.
It's important to know what triggers you because these reminders are what cause you to act impulsively like going down the rabbit hole of their social media or the new person they're dating, sending a long text message that you literally have to convince yourself to send AGAINST your better judgment or even driving by their house or places you know they frequent.
Find a support system.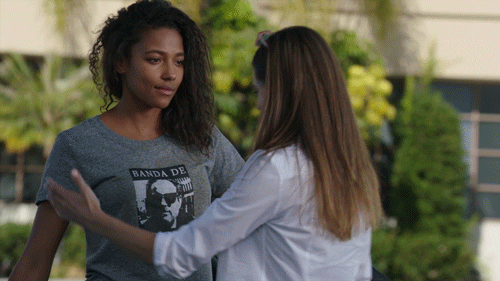 Hugs GIF by Pitch on FOX
Giphy
Breakups are hard and some days it hurts so bad that it's a feat just to get out of bed, let alone put on a brave face for the world, and this is exactly why you need support. A network of friends, even if they're people you've never met, can be a source of encouragement where you are free to express your true feelings, no matter how bad it gets. Oftentimes, our instinct is to retreat in solitude, but having an outlet with like-minded individuals can be helpful.
Ultimately, you must decide whether to work things out on your own or to seek the help of a professional. Either way, finding a strategy to help you cope with the loss of your relationship is the first step to getting over a broken heart.
Featured image by Getty Images
At my lowest point, and I do mean that literally, I was on my stomach, laid out on the bathroom floor after I found out I was going to miscarry my first pregnancy with the man I loved. It was a double loss for me because not only was I grieving the loss of my unborn baby, I was also grieving my relationship with him. You see, he had ghosted me. Again. I had been through breakups before, but by all accounts, this one was the worst because now I felt the guilt and the shame of being smart enough, wise enough, and old enough to know better.
It was the ending of this same relationship that forever changed my life, for the better. I'd always heard the saying that there's a purpose for pain, but I couldn't have imagined at the time that this single occurrence would be the catalyst for me to accomplish a life-long dream of writing my first book, earning a Master's degree, and creating an exclusive community for breakup recovery and personal development.
I've had some bittersweet moments on my journey to love. And I've come to realize that sometimes what we think is love is actually a lesson. Here are 25 lessons that my failed relationships have taught me.
1. No matter how bad it hurts, you will live through it. You already have.
Chances are, this wasn't the first heartbreak you've endured and it probably won't be the last.
2. Sometimes the people we want don't deserve us.
It's a hard pill to swallow, but a necessary truth to accept.
3. I don't want a boyfriend. I want a partner. 
An active partner. An equal partner. A business partner. A prayer partner. A life partner.
4. I don't know if I'm ready for marriage, but I want a commitment. There is, however, a caveat...
I'm also afraid of commitment, but I'm working on that.
5. Heartache comes in different forms. 
Like Lauren London, I've lost a partner to gun violence. Like Chrissy Teigen, I've lost a pregnancy. And probably, like you I've lost friends, family members, and this year, I lost my 16-year old Yorkie. I wish I could tell you the "right" way to get over the loss, but the truth is there is no right (or wrong) way to grieve.
It's hard. Sometimes it's so dark you can't even see the light at the end of the tunnel and the only thing you can do is feel your way through it. But I promise you, if you can get to the other side of the pain, love will be there waiting for you.
6. If he's really into you, you'll know. 
And so will everyone else. You are too phenomenal to be regarded in any way that feels lukewarm.
7. Going forward, I don't want any kind of relationship where I have to question what we're doing.
If you have to question what you are, red flag.
8. Sometimes we're so caught up in WHO we want that we forget WHAT we want. 
There's a difference, you know.
9. It's OK to cry. 
This may sound weird, but when you do give yourself time to cry, I suggest giving yourself a cut-off. When time is up, it's time to get back up and move forward.
10. Despite feeling like you're going to die without them, every day your ex goes without calling you proves that you really can live without them.
And along with that, every day gets easier.
11. One thing about them tables...oh baby, they turn.
Facts.
12. The way a person communicates with you is indicative of how they feel about you. 
I said what I said.
13. Don't be confused by mixed signals from a person. 
Indecision is still a decision.
14. I wasn't really in love with him. I was in love with what I thought it meant to be with him. 
Sometimes, our partners are a reflection of something we lack. In my last relationship, for example, he was an extrovert, the complete opposite of me, but that was what I loved about him. He was like a magnet, attracting people from everywhere, whereas I prefer to be invisible, most days, yet, he saw me.
When we were together, I always felt like people were paying attention to him but he was very always focused to me. It was as if all those people loved him and he loved me, and that validated me in some way. He could have had any woman he wanted and he wanted me… at least that's what I thought.
15. Don't ever blame the other woman. 
Like you, her loyalty was with him so the other woman owes you nothing. He does.
16. Men love familiarity so if it seems like he went out and got a woman just like you, he probably did. 
Believe it or not, if you had the chance to get to know her, you'd probably realize that the two of you have more than just his penis in common, and you could probably be friends.
17. You can not change a man. And men do not change for women. 
They change when they are ready.
18. Therapy after a breakup is money well spent. 
When I was going through my breakup, I searched for a place where I could vent without fear or judgment. At that time, I couldn't find one that offered the support I was looking for, so I created my own. Everyone needs a support system.
19. I learned that forgiveness doesn't require reconciliation but reconciliation requires forgiveness. 
Read that again.
20. If you're willing to settle for less, that's exactly what you'll get.
The saying is true, you get what you settle for.
21. Forgiveness isn't about letting someone off the hook. 
Forgiveness really means that you are holding them accountable for how they hurt you but releasing the memory of it so it no longer triggers you. Now that's what you call peace, baby. Getchu some.
23. You shouldn't be afraid to voice your opinions to your partner for any reason. 
If you're afraid that he won't respond the way you want him to or he won't respond at all, that may be a red flag.
24. Pain is our body's way of telling us something is wrong. If your relationship is causing you pain, then it may be time to reconsider some things. 
Contrary to popular belief, love doesn't hurt.
Are you a member of our insiders squad? Join us in the xoTribe Members Community today!
Featured image by LaylaBird/Getty Images