---
He's still in my dreams. Why do I still have dreams about him? I remember confiding to one of my friends about how my situationship that had ended. The truth was, not only was he in my dreams, but I thought about him often.
Why was it so hard for me to move on? Granted, I obsessed over why we didn't end up together. I wondered why the situationship that had once seemed so promising, didn't formulate into a real relationship. Why couldn't I get him off my mind?
Sometimes we get so caught up in wondering what we may have done wrong, we fail to see that the man we were so head over heels for was not the right person for us. If you're still holding on to a man that is simply not holding on to you, here's your sign sis, let him go. Here's how:
Stop Stalking Him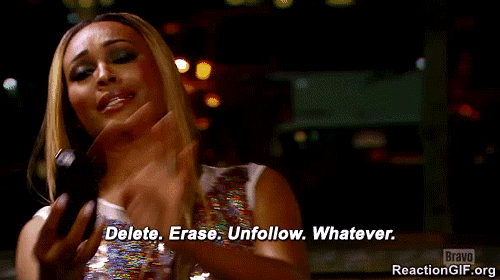 I know, I know. It's easier said than done. But riddle me this, how are you ever going to get over him if you are constantly trying to keep up with what he is doing?
The things we see, especially before bed, manifest themselves into our dreams. If you're stalking his IG, Facebook, Twitter, reading old messages, or looking at his pics before you fall asleep, of course he's going to pop up in your dreams. Some might find it a bit much to block him, but regardless of what he or anyone else thinks, you need to stop looking at his social media. And if that means blocking, welp, hit that button girl and move on.
Let's say you don't go through his social media, but he still is constantly the topic of all of your conversations. It's time to stop talking about him.
With each mention of his name in each conversation, you are only going to manifest him into your thoughts even more. Instead, spend your time talking about things that actually matter. Discuss your goals with your girls and write them out. Spend your extra time actually working towards your overall goals in life.
Becoming a better you is way more satisfying than worrying about someone who is not worrying about you.
 Realize That He Just Wasn't The One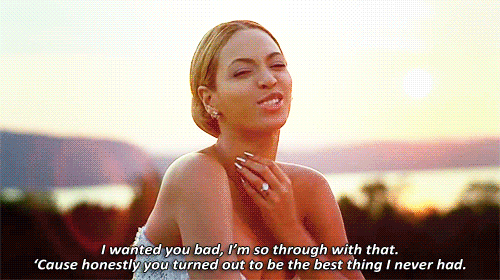 This is a very hard pill to dry swallow on an empty stomach.
Yes, it felt like you were meant to be together at times. Yes, you shared things with him. Yes, you loved him. But you were never really one. And he wasn't either.
Yes, it hurts like hell still, but acknowledging this should grant you some peace. You simply dated a man that you are no longer dating. Don't continuously punish yourself over a man who did not see all of your value and beauty; it is counterproductive to you ever moving on. Find peace in the fact that aside from emotional wounds, you are unbound to him, and free to move on to someone who sees your worth.
Reclaim Your Self-Worth And Eliminate Negative Self-Talk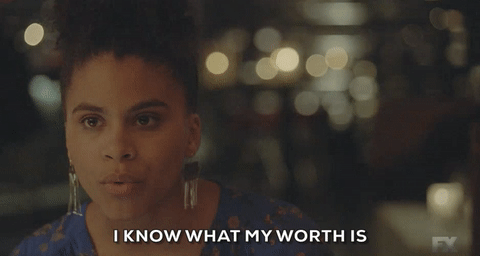 When we've been hurt, we feel worthless. We do this to ourselves, and we allow other people to do it and replay these same hurtful agreements in our minds until it becomes tied to us and our own DNA.
If I was in better shape he wouldn't have left. If I was more outgoing he would have found me more interesting. If I dressed sexier, I probably could have kept his attention. If I had sex with him, he probably would still be here.
Whatever your "What if?" is, you have to let it go. There are men that will love you at your smallest and biggest. There are men that will love your quirky personality just the way it is. There is someone that will love everything about the way you dress, and be willing to wait until you are ready to be intimate.
So break those agreements you have with yourself immediately. There is someone out there who will love and accept you flaws in all. Your perceived flaws are not the problem, it's your sense of self-worth.
Nobody's perfect, but when you learn to see beauty in your imperfections, you truly win.
Everything, and I do mean everything, happens for a reason. Ultimately, if it's meant to be, you will find your way back together. My husband and I broke up in our early twenties, dated other people, and lived in two different states, but still found our way back to each other and will soon be celebrating our first year of marriage.

So if this guy is as great as you thought he was, then perhaps you will find your way back together. In the meantime, continue loving yourself, living your best life, and improving on yourself.
It is so much easier to navigate through the dating world when you know your self-worth, just remember to add tax.
Featured image by Shutterstock