It can be extremely difficult to rebound after a traumatic experience, and Tyde-Courtney Edwards knows more than a thing or two about that struggle. Tyde-Courtney's life changed drastically when, in 2012, she was sexually assaulted near her Baltimore, Maryland apartment.
---
She was beaten, robbed, spit, and urinated on during the horrific crime---one she detailed for Shape readers last year---and the incident couldn't have happened at a worst time. When the rape happened, Tyde-Courtney, a professional dancer, was prepping for a big audition, a new beginning in a new apartment, and the completion of studies to earn a degree in pedagogy. The incident derailed her plans, crippled her confidence, and ushered her into a life eclipsed in fear and shame. To add to the trauma, Tyde-Courtney found out she was pregnant and went through an abortion alone.
"A lot of things that we don't learn as trauma victims, following any type of physical attack is how to go about reclaiming the vibe again," she told xoNecole in an exclusive interview. "When you are with hospitals or when you have done all your pre-approved sessions with your counselor, you're kind of just left in this odd limbo. And nobody gives you any information about where you could go after that."
"It's very much like a treat 'em and street 'em situation. 'Well, we did what we were supposed to do. You came to your 12 sessions. I gave you all of your pills.'"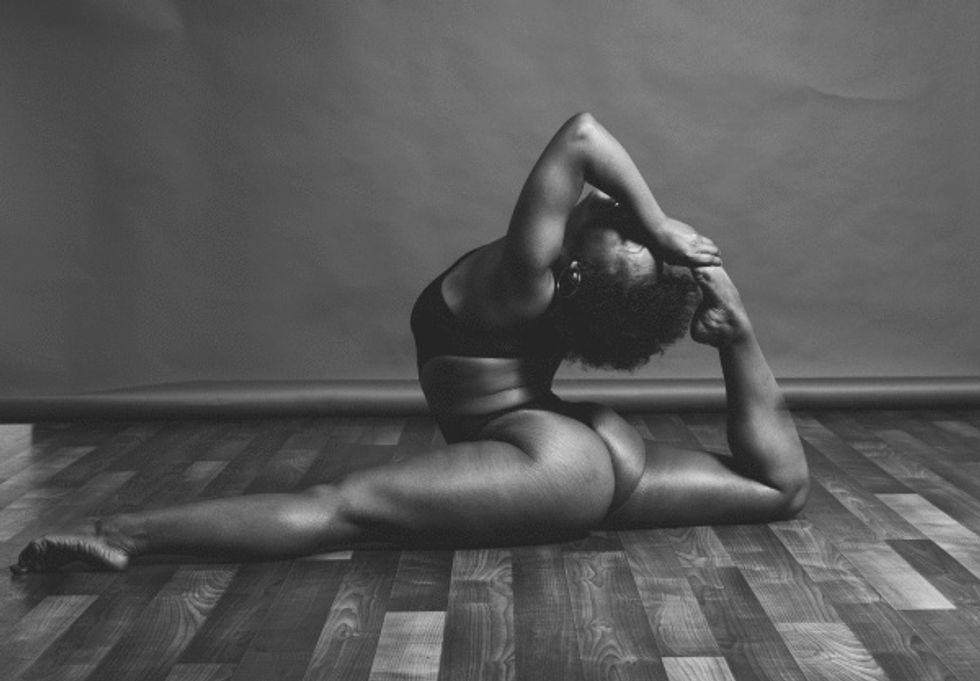 Tyde-Courtney, whose attacker was never brought to justice, found herself in a place of depression and self-destruction not knowing how exactly to move forward. "It was just…there wasn't anywhere for me to go and I was devastated. I was fucking myself up. I was just creating these situations where I would allow myself to fall into trouble or to get into more pain and to be as self-destructive as I could," she recalls.
"I just got tired of feeling sorry. I just got tired of being scared. I was tired of whining to people about how I was feeling or whining to people about not being able to convey your feelings, because that's another thing that we deal with. When we have been traumatized, there's all of these feelings, all of these emotions we have that we cannot vocalize."
Tyde-Courtney made a life-changing, brave choice to take her healing into her own hands and turn to what had brought her joy for so many years. She also decided to be the change she wanted to see, to fill a void that she felt other black women could also be struggling with but could find no recourse. From her trauma and her healing, Ballet After Dark was born.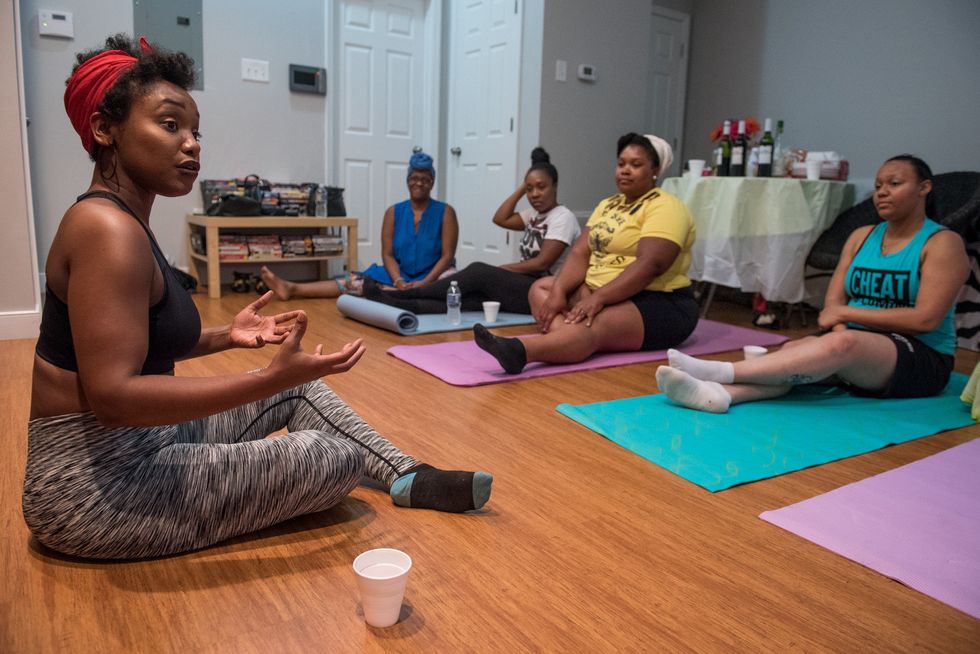 Baltimore Sun
"The program was going, mainly out of necessity. I was struggling trying to find somewhere for me to heal various aspects of myself. And there wasn't a space---a safe space---for women of color to be able to work through their trauma without us feeling marginalized or judged or looked down on in any type of way," she said. "And a lot of these spaces that have been created--- these recreational spaces---are for a particular type of individual. When I would try to be a part of things so that I could heal, or even when I would do the research just so I could be a part of things---just so I could get my shit together---nothing was welcoming of me. There was not a program that allowed for me to deal with, not only the issues that come with domestic and sexual trauma, but also the issues that come with being a black woman…and just being an oversexualized black woman---just trying to be a woman who wants something for herself."
Based in Baltimore, Ballet After Dark offers concierge, ballet-based fitness services, athletic conditioning programs, dance classes, and self-care workshops to survivors of sexual and domestic assault. In carrying out its mission, Tyde-Courtney seeks to be a resource of healing for women who have gone through what she went through, strengthening mind, body, and spirit.
"[Instead of] paying a counselor to talk about all of my issues, all of disappointments, all of my aspirations, everything that I wanted to get accomplished, and there was no place to create my sister circle following the trauma. Going through my trauma and trying to figure out ways to reconnect with myself, led me back into dance."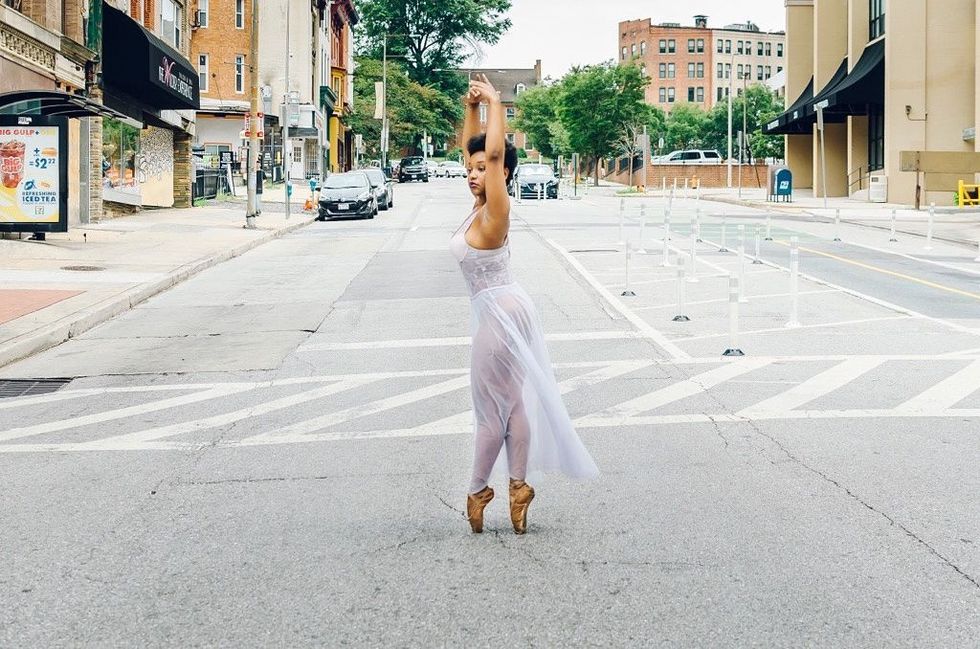 Even while building the program, she knew she had to let her voice be heard to get past the shame of the experience. Shifting focus to her physical and mental health and to service through dance was a saving grace for Tyde-Courtney. "[I thought], 'Why am I supposed to be quiet about anything? Why am I supposed to be ashamed of anything? Why can't I be confident?' I work for my shit. I'm still working through my shit. I'm still getting through my shit. Why can I not be proud of the fact that I have come from A to D? I'm not at Z. I may not ever get to Z, but I'm here now, so why can I not stand on a mountain and shout that shit out? Why can I not be proud of the fact that after being assaulted and following that with an abortion, that I'm actually able to have healthy sex?"
"There is no room for you to be a survivor of sexual assault and to be bi-positive or to be sex positive…or just to be positive in general."
"You should be living under a fucking rock, so I'm just over that... I've really had the chance of just letting people have it. I'm also sending out a bunch of 'fuck you's' because I'm tired. You know. And I'm in this fight; I'm in this fight for the rest of my life, but I'm not going to deal with no bullshit."
Also, facing aspects of her sexual freedom and health as a woman was important--and she keeps it super-real about that in a way that is self-aware and empowering.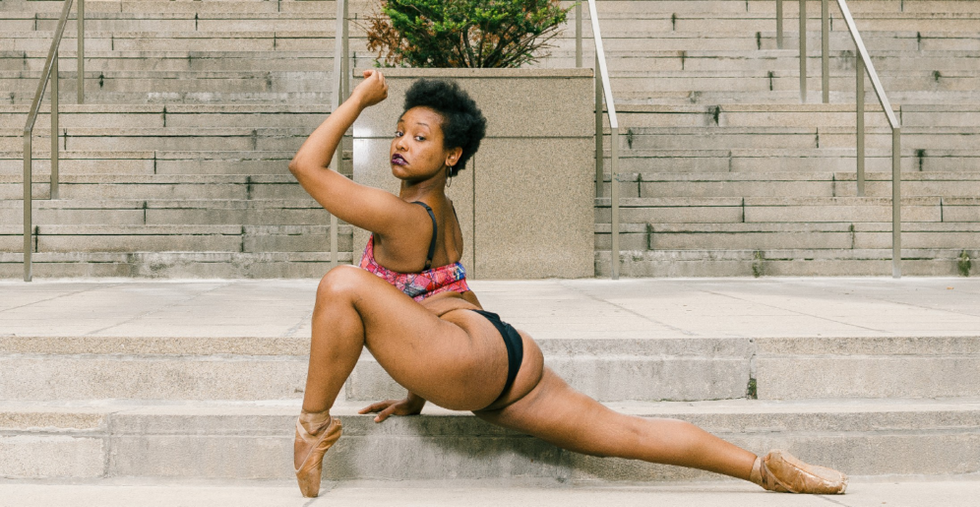 "I've always had a very, very comfortable relationship with sex, even before everything happened. I've always been comfortable talking about it, I've always been comfortable laughing about it. I was always that girl that had 100 boyfriends, just because we were always be sitting around talking about sex… I don't want to be stifled by anything. I have allowed myself to grow into this woman who is 100% transparent. I'm not hiding anything."

Accomplishing full renewal of self after trauma is a journey, and there's no sprint to the finish line for many women working toward it. Tyde-Courtney is very aware that it takes perspective, patience, and perseverance to take things one day at a time. She also recognizes that not every sexual assault survivor's journey to normalcy would feel, sound, or look the same. She began to readily accept and embrace positive truths about herself and what she offered the world.
"I'm a hard worker. I'm a lover. I am a nurturer by nature. I am the mother of a movement right now. But beside all of that, I am a strong, black woman; that's who I am. That's exactly who I am. If nobody knew anything about me and they didn't know my name and they didn't know my story; if they didn't know my education level, they didn't know my level of talent and technique, what they would be able to take away from me is the fact that I exude strength," she said.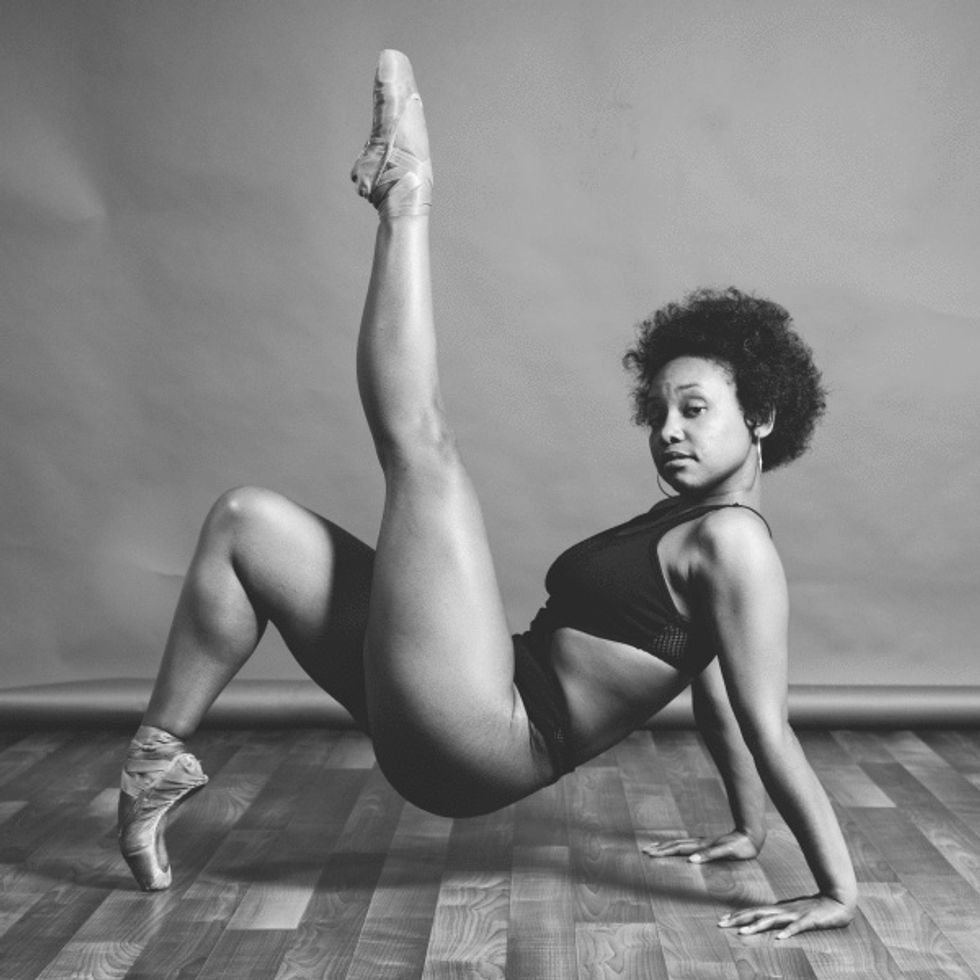 "As a survivor, I will have my moments of depression. I will have my moments of just blank voids, when everyone needs to leave me the fuck alone, but I'm not going to deny myself of certain feelings. And I'm not going to tell myself that I should be a certain way. I'm also going to be enough of a sound mind to know that in order for me to have the things that I want, in order for me to have a healthy relationship, in order for me to get to a point where I'm considering a family, I had to work on myself. And I still have to. I had to understand that I may be working on myself for the rest of my life. I had to be okay with that."
"Healing is not linear; there's no perfect way for it to be done."
Tyde-Courtney continues to push forward with Ballet After Dark and is working on a documentary and a workshop tour to expand her advocacy of self-care, fitness, self-confidence, and empowerment to survivors across the country.
"I think the best thing I've discovered about myself is how strong [and] how resilient I actually am. Nothing can break me! It really can't. I think that is what's most pleasing to me, that at the end of the day, with everything that I'm doing and with everything I'm trying to accomplish, I'm ready to keep doing it. I just want to change some lives. That's all I want to do. And they better take advantage of me now, because I might want a baby in a couple of years! They better use me up!"
*Interview has been edited and condensed for clarity
Follow Tyde-Courtney Edwards and her journey with Ballet After Dark on Instagram.