I will never forget the feeling of watching Black Panther for the first time. Now, here we are gearing up for Black Panther: Wakanda Foreverfour years later. To think about the film without Chadwick Boseman is challenging to process. However, we know all who worked on the film will honor his legacy while delivering a movie we'll discuss long after we leave the theaters.
---
This time around, Marvel Studios is partnering with brands—many of which are Black-owned—to get us all ready for opening weekend, November 11th. From nail care to hair care to coffee, there are several Black-owned businesses to support. And there's even a collab with a makeup brand that always brings it when working on creative projects.
Keep reading for all the deets on each collab!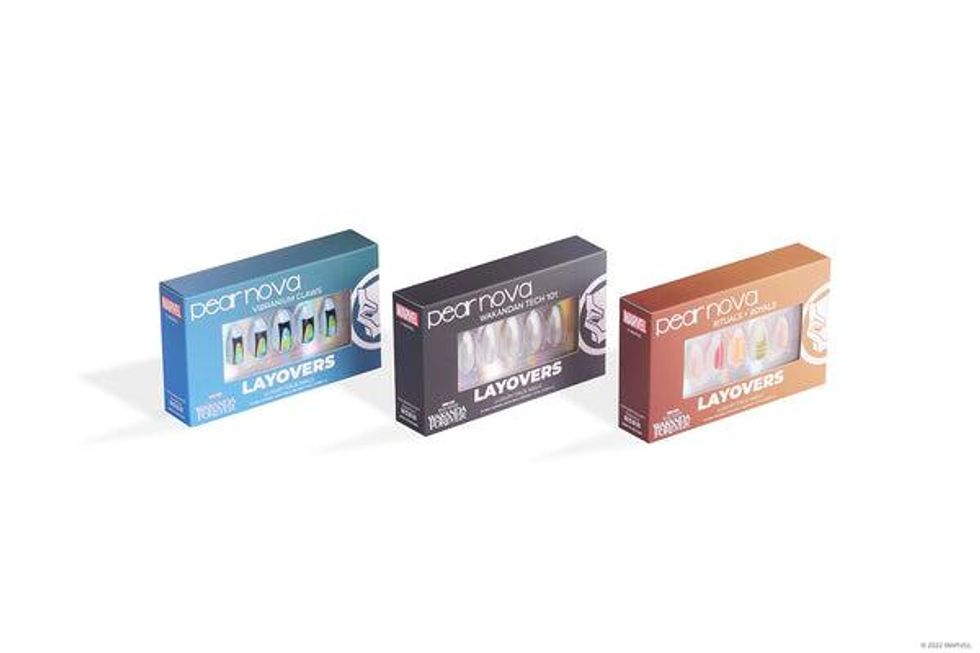 Pear Nova
If you're unfamiliar with Pear Nova, the Chicago-based nail salon founded by Rachel James in 2012 is Black-owned and offers a range of polishes you can order online and use for your at-home mani. However, this collaboration with Black Panther: Wakanda Forever is all about Layovers (think press-ons, but better).
The limited-edition layover nail collection features custom nail art inspired by Black Panther that is both long-lasting and reusable. The collection includes three designs: Vibranium Claws Layovers, Wakandan Tech 101 Layovers, and Rituals + Royals Layovers. And each set includes 24 almond-shaped luxury faux nails, a nail file/buffer, a cuticle stick, and nail glue.
Limited Edition Bevel x Marvel Studios Black Panther: Wakanda Forever Safety Razor Gift Set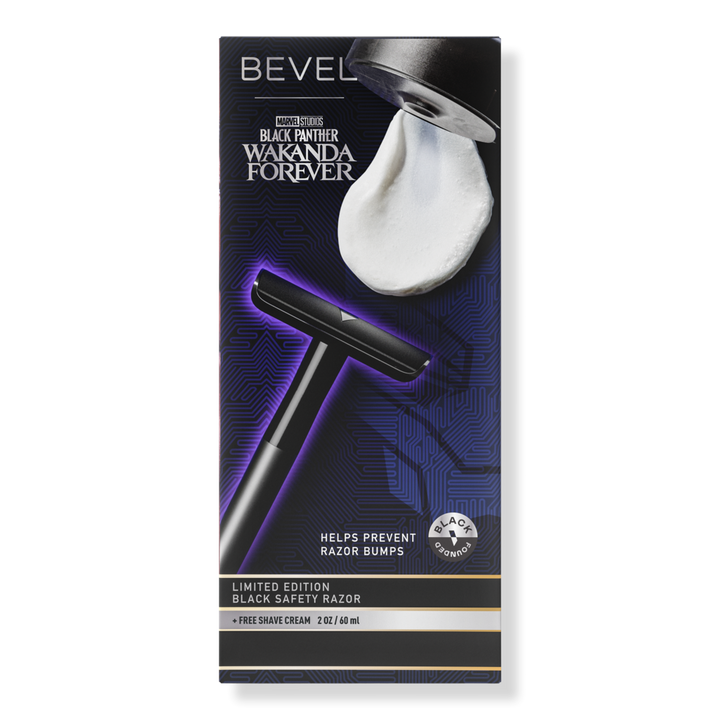 Bevel
For the Marvel fanatics in your life, shaving just became more fun. Bevel collaborated with Black Panther to design their best-selling double-edged safety razor in a limited-edition all-black. In addition, because the razor is specially designed for coarse and curly hair types to reduce bumps and irritation, shavers will get a close shave with a one-of-a-kind Wakanda style.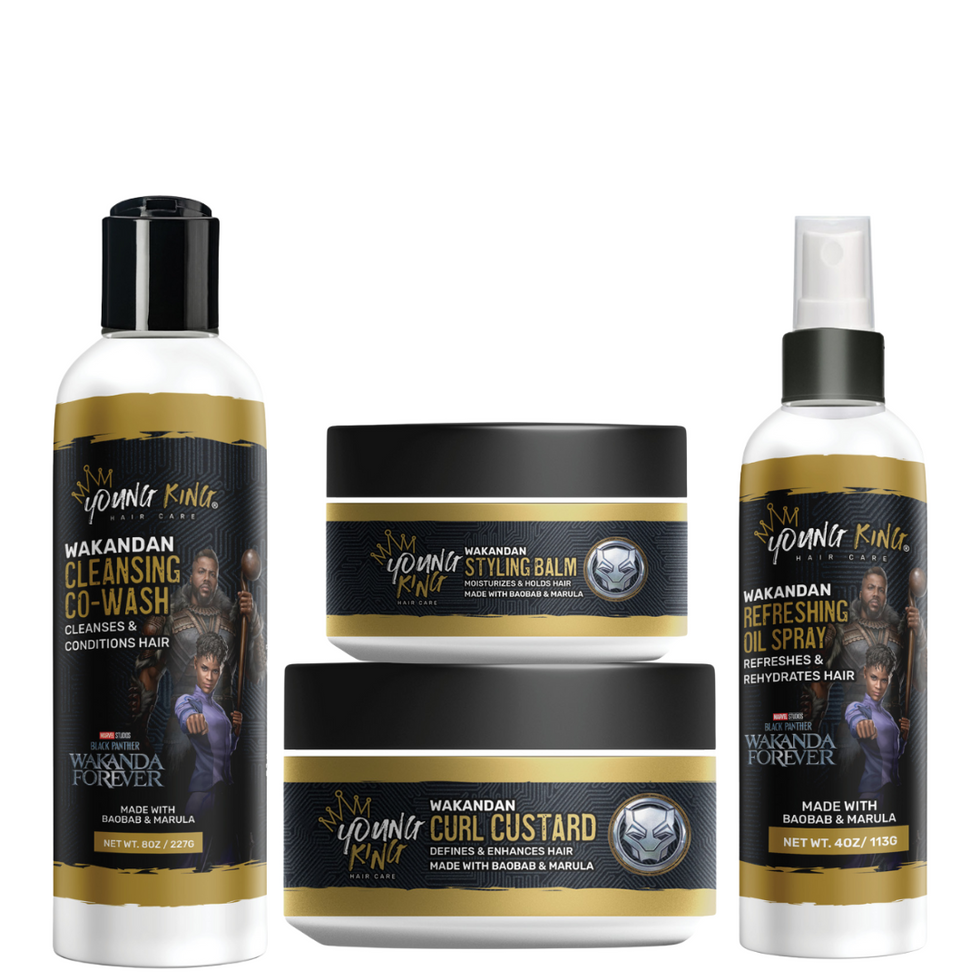 Young King Hair Care
Young King Hair Care is a plant-based, natural hair care line founded by wife-and-husband team Cora and Stefan Miller to redefine male grooming for young boys of color. Young King offers products from co-washing to stylers, and their collaboration with Black Panther is no different—just much cooler for wash day. The Wakanda Forever limited edition line includes a co-wash treatment meant to condition and detangle, styling balm, custard curl enhancer, and refreshing spray, all adorned with Black Panther packaging we're sure your kiddos will enjoy.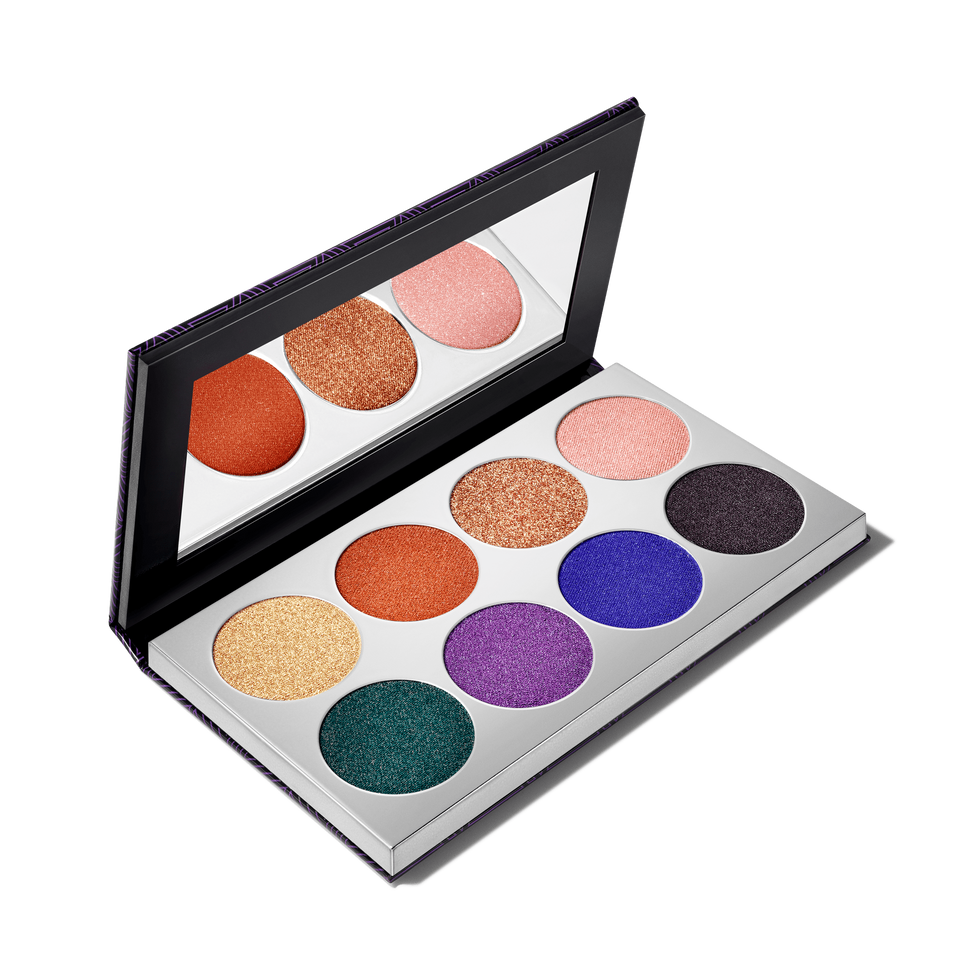 MAC
One thing MAC does well is collaboration. Am I the only one still using their MAC x Aaliyah Makeup Collection lipstick? From what we can tell, this 18-piece collection adorned with specially curated Wakanda details and colors, including an eight-shade eyeshadow palette decorated with T'Challa's Claw necklace and a blingy highlighter designed with the Black Panther emblem, is going to be equally as amazing. Prices for the limited-edition collection range from $23 to $39.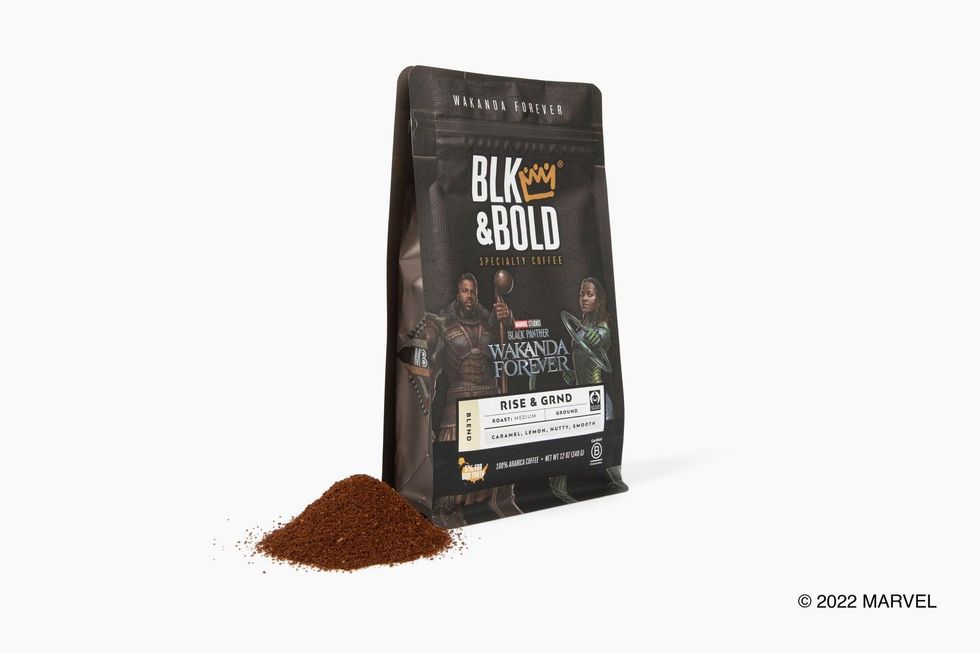 BLK & Bold
I wake up and drink a cup of BLK & Bold coffee every morning. I love starting my mornings with a Black-owned business. Plus, knowing that five percent of all BLK & Bold profits are used for good makes my morning cup of joe even sweeter. So I was excited to see their latest collaboration with Black Panther. This limited edition drop has three offerings: dark roast, medium roast, and Keurig k-cups, with packaging featuring Shuri, Okoye, Nakia, and M'Baku.
Featured image via MAC Cosmetics