I'm black every day. In a world that deems my blackness inferior, it's a relief to see highly publicized moments that reaffirm the power in my identity as an African American woman. Last night, millennial America successfully brought true Wakandan power to the MTV Movie & TV Awards and it was lit af.
---
Tiffany Haddish, the first black woman to host in the show's 27-year history, kicked off the ceremony with a Black Panther skit and affirmed to the audience that she was in fact the first and only black woman to earn more than $1 billion dollars in the box office, Michael B. Jordan threw some serious shade at Roseanne after winning Best Villain, and Black Panther won the most honorable award of the night, Best Movie.
The best moment of the night by far, goes to the delectable King T'Challa, who has a habit of stealing the show in the best ways possible. Chadwick Boseman added another award to his long list of accolades after winning Best Hero in a movie, but he proved his true kingship to the world after we saw what he chose to do with the highly coveted honor.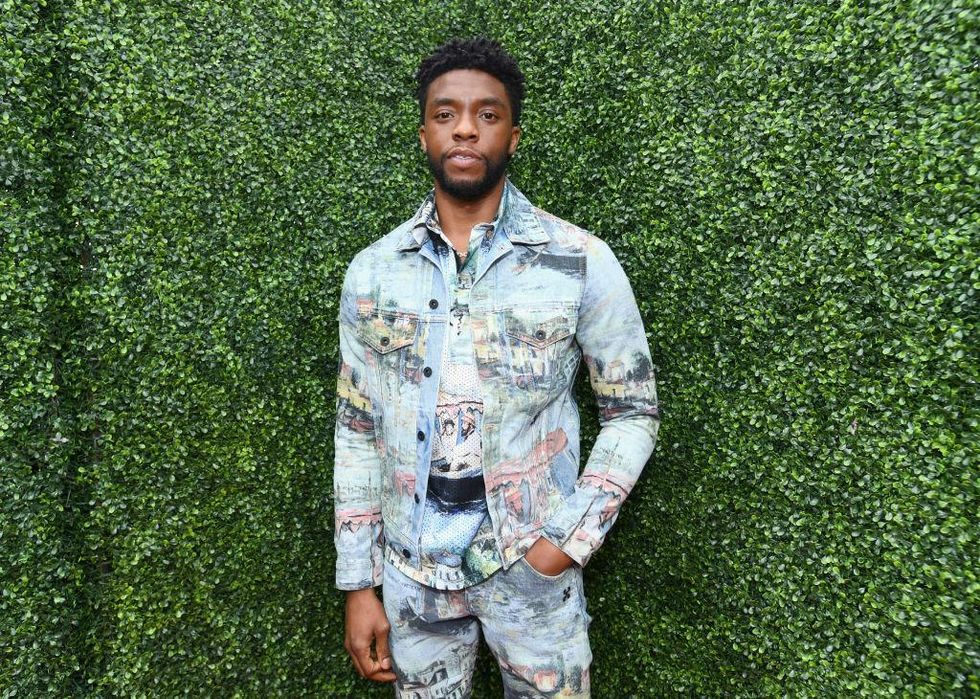 Emma McIntyre/Getty Images for MTV
During his acceptance speech, he said:

"Receiving an award for playing a superhero is amazing, but it's even greater to acknowledge the heroes that we have in real life. So I just want to acknowledge somebody that's here today. James Shaw Jr. Where are you? Stand. If you don't know James Shaw Jr., he fought off a gunman in Antioch, Tennessee at a Waffle House. He saved lives. Come on up here."
Shaw, a 29-year-old real life superhero, rose to fame in April after his brave attempt to wrestle the gun out of a mass shooter's hand prevented what could have been a massacre. Even after his bold act of heroism, he sought to help the families of the victims who were killed during the tragedy by creating a GoFundMe page that raised more $200,000.
Shaw met Boseman on stage and where the actor told him in true T'Challa fashion:
"This is gonna live at your house."
Wakanda has become more than a fictional country in Africa from a movie, and has transformed into a realistic safe place for people of color in this country to find power and empower others in their blackness. Upon winning the award for Best Movie, the men of Black Panther said that they never could have imagined that the film's concept would have such a widespread impact. Michael B. Jordan said:
"It's incredible when the stereotype used to be people of color couldn't bring y'all out to the theater and be able to make these types of films. So the fact that we're able to do this on this scale, this movie and this project means the world to us."
His Black Panther co-star, Winston Duke added:
"Thank you all for not just investing in not just a beautiful story, but investing in a continued conversation for what this industry and what this culture can achieve, and what we all can aspire to be."
T'Challa, thanks for reminding us that we're all kings and queens in real life, and most importantly that not all heroes wear capes.

Featured image by Emma McIntyre/Getty Images for MTV