Prior to becoming a mother, my idea of Postpartum Depression (PPD) was what I saw on TV: the story of Andrea Yates who drowned five of her children in 2001, and the one of Laurel Michelle Schlemmer who also drowned both of her sons in 2014. I remember thinking that PPD was extreme and only consisted of rare cases that happened to white women who just had children. This is not something I easily identified within the Black community, nor would I be able to acknowledge it if it was right in front of me. It was not until I had my encounter with pregnancy and routine check ups with my doctor who later explained PPD and the strong possibility that I could develop this shortly after birth.
---
Fresh at the age of 18 and a few weeks after my high school graduation, my high school sweetheart and I made the irrational decision to bring a child in this world as our plan to "stay together" due to our upcoming separation. He would be leaving St. Louis in a few days to begin summer classes on a basketball scholarship, and I would be heading 90 minutes outside of St. Louis, three-and-a-half hours from his school, that upcoming August to begin Fall classes. We were uncertain about the status of our relationship and came up with the brilliant idea to create a child, our child, as a means to always be in each other's lives. Much to no one's surprise, our already toxic relationship grew even more detrimental as my belly got bigger and we didn't even last for the delivery of our daughter.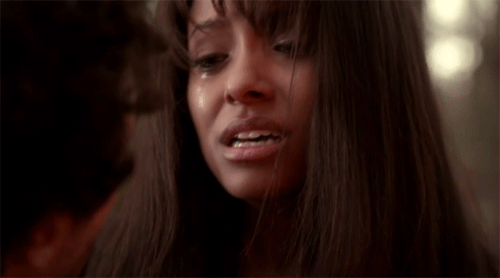 I spent majority of my pregnancy trying to come to terms with the failed relationship, seeking comfort elsewhere, crying and holding my belly telling my daughter "sorry" for making her feel this way, and waking up hoping that I would wake up to blood insinuating a miscarriage because I no longer wanted this.
[Tweet "I didn't want this baby anymore because he didn't want me. "]
Fortunately, God had other plans and He carried me to full term where I gave birth to a beautiful, happy, and healthy baby girl two weeks prior to her due date but free of all problems. Her life was just beginning, but mine was just going into shambles. This life that was just making my stomach move into funny shapes was now a human that I held in my arms all throughout the day: feeding, changing, bathing, soothing, and nurturing. I tried my best to follow the suggestions given by my mother, but I was not my mother. I was not any woman that had taken the time to give me any type of parenting advice. Me being without him and my lack of parental awareness were strong enough triggers to send me into a looming depression. I was now responsible for a new life in which all blame would be on my hands if anything were to happen to her. My life had completely changed from the plans I had made prior to graduation.
I was only able to breastfeed for three months due to my rapid weight loss and me not being able to keep up with how much my child demanded milk, and I would start crying at any point and time. I couldn't stop my child from crying but my mother could soothe her, which left me feeling inadequate. I didn't feel like me anymore. I can remember countless times that I would leave my phone on the dresser and hand my child over to my mother and leave the house not even informing her of my whereabouts. I never went far; always drove around the surrounding neighborhood, blasting music that would help push me into a heavier state of depression.
It wasn't until her first birthday that I came to terms with my role as a mother and all that it entailed. "I kept my daughter alive for a whole year" was my thought. Not that I thought I would do something to her, I just didn't know what I was doing.
This experience taught me that PPD does not discriminate whose life it decides to invade. Any woman who is about to bring forth life into this world is at risk. It also taught me that PPD is not just one blanket experience. It can range from "Baby Blues," which are associated with moodiness and fatigue shortly after delivery all the way to "Psychosis," which is associated with frequent thoughts of harming self and/or child. According to the National Institute of Mental Health, 80% of new mothers experience Baby Blues while the more extreme end of PPD occurs in nearly 15% of all births.
[Tweet "PPD does not discriminate whose life it decides to invade."]
I reached out to some other mothers about their experience with their PPD and how they handled it:
"It started with feelings of inadequacy. I would be at home with our daughter all day while my husband worked but one could only imagine how I felt when he would come home and I see our daughter favoring him. It worsened when I returned to work. Not only was I not the parent she loved most (in my mind), I felt like I was neglecting her since I'd been away from her all day. I felt so guilty for not being able to stay home and care for my child"

–Tania

"I moved slow with be everything I did. I wouldn't bath or shower for days at a time, I cut my hair really low because I felt ugly and dirty and filthy and I just made myself look like I felt. I was in cosmetology school at this time and I couldn't focus in school from constantly vomiting and not being able to really participate and be present in my class, so I had to drop out of school and that made my depression worse" –Christin

"I had to have an emergency C-section due to our daughter's heart rate. During the surgery, I passed out. I felt like a bad parent. When my husband brought our daughter to me for the first time, I was disappointed. I thought to myself, she looks NOTHING like me. When my husband returned to work at night, it was just our daughter and I. Those nights were hard. My appetite was all over the place and I became addicted to Sunkist orange soda"- Joi
Either we as mothers or mothers we know have experienced the symptoms of PPD that are considered normal and a part of the new mother role. Symptoms including: feeling sad, hopeless, and overwhelmed, excessive crying, loss of appetite, withdrawing from friends and family, feelings of guilt and inadequacy, etc. If you or someone you know is experiencing these symptoms, don't take it with a grain of salt. A new mother's body is going through extreme changes after giving birth and the hormone levels drop rapidly, triggering all types of moods. Every mother is different, so combine this body change with several external factors (broken relationship, history of depression, or addiction to substance abuse). To a certain extent, there is normalcy to experiencing PPD, but be mindful that it could swiftly shift to a serious mental health concern.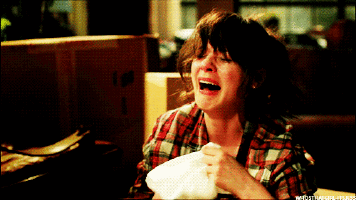 It is okay to seek help. As the saying goes, there is no manual to parenting and it truly does take a village to raise a child. Seeking help does not mean we are weak or incapable of raising a happy and healthy child. With acknowledgment, PPD can be treated and overcome.
"I remembered hearing my grandmother say not to allow anything or anyone steal your joy. I started to remember what it was like to be genuinely happy. I wanted to show God I was grateful. I then began to write myself into my calendar. I took time out for me. I took swim lessons, I started Zumba, I started art projects. I opened up to my husband about how I was feeling. Now, I enjoy every single second of my life and of my daughter. She LOVES mommy. And I know that I'm a damn good mother too. I couldn't be more blessed"

– Tania

"I can't tell you how, but I felt myself trying to hold on to what and who I thought I was, in every way possible. I got over those initial feels and learned to embrace my baby"- Joi
As a family member or friend wanting to know how you can help, encourage new mothers to seek and receive help, assist with daily tasks, provide opportunities for new moms to get rest. For more information about PPD, visit National Institute of Mental Health and if experiencing PPD, schedule a counseling or therapy session to begin treatment and contact your physician to discuss and/or receive medication.
Have you suffered from PPD? How did you learn to overcome it?