Pets are so cute, cuddly, fun, and a handful at times as most owners can sternly repeat, "Come here! What's that in your mouth? Get off of that! Not again," in their sleep.
---
Clinically, pets are proven to alleviate anxiety, stress, and depression in people. In my experience, my cat added an unexplainable value and sense of companionship into my life when I decided to venture off into my own living space alone. The love and affection that you receive is unconditional, nonstop, and even attempts to follow you into the bathroom.
Though life gets hard at times, pets make it figuratively and literally nearly impossible to feel alone and not to laugh. For people who are going through a tough time mentally, pets can help keep you on track in the following ways:
They Keep You On A Regular Schedule: Knowing that you are depended on to feed, walk, or tend to your animals fills you with a sense of purpose and holds you accountable for taking care of a life outside of yours.
They Keep You Physically Active: If you are a dog owner, you get to have a walking buddy each day and if you own a cat, you get to be creative with the games you can play indoors. And you can even ease your cat outside for walks while they are younger.
They Keep You Social Even When You Want To Isolate: With an adorable furry companion by your side, it won't be too hard to spark up a conversation about your pet while outdoors, or even in their absence. Also for those days that you don't feel like being around other people, you can be comforted by somebody way cuter and more fun to cuddle with.
If you're not convinced yet, hear from these ladies who gushed to xoNecole about their experiences and love for their furry companions:
Reaundra Roach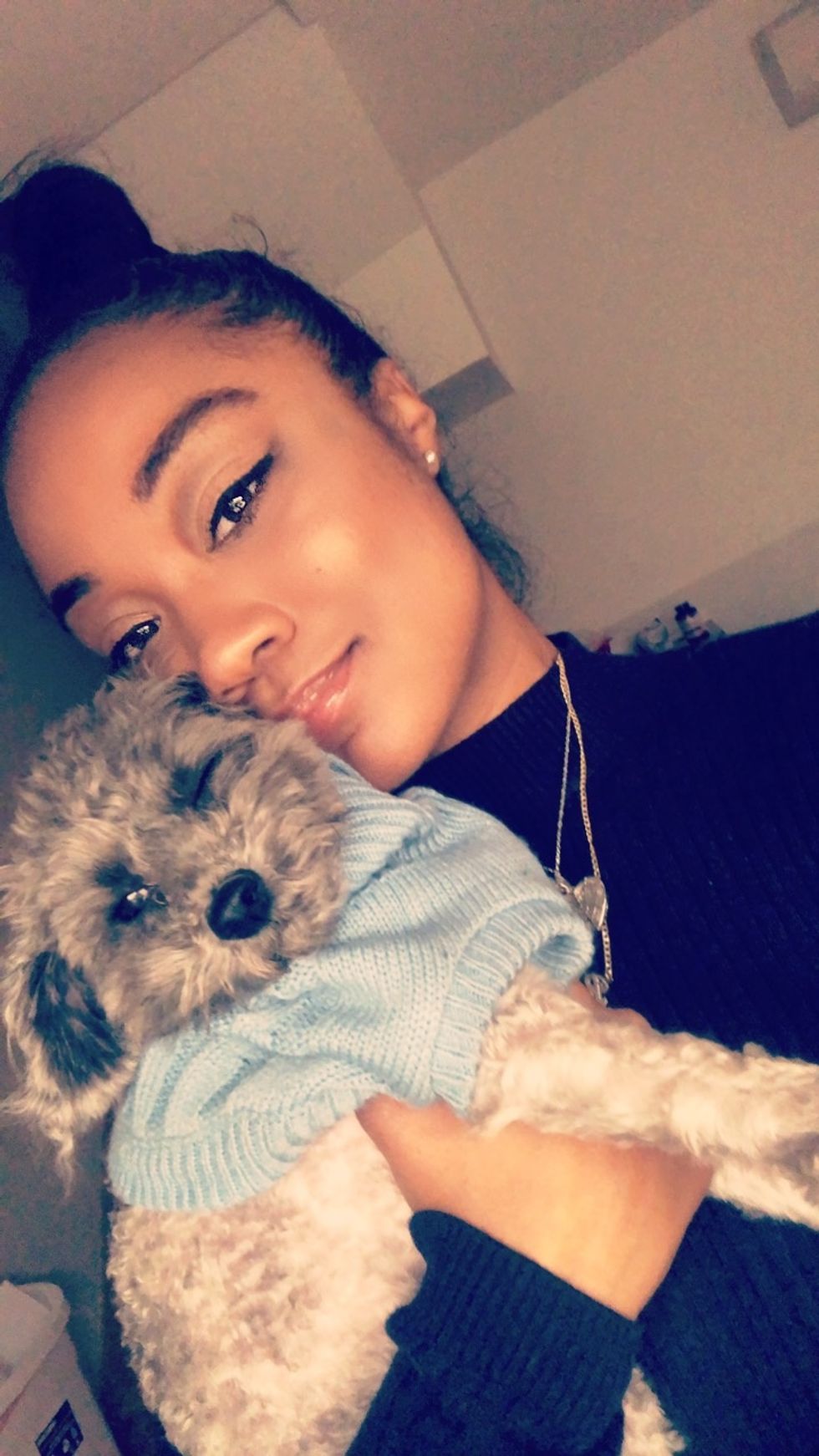 Pet owner to dog for over a year:
"Having Nori has taught me that I'm capable of nurturing and caring for something/someone other than myself, being that I'm not a mother. I went through a rough time in my life and having her made all the difference. When I had no motivation to get out of my bed because I was sad, taking Nori for walks and playing with her helped me to be selfless and push through depression."
Talasi Haynes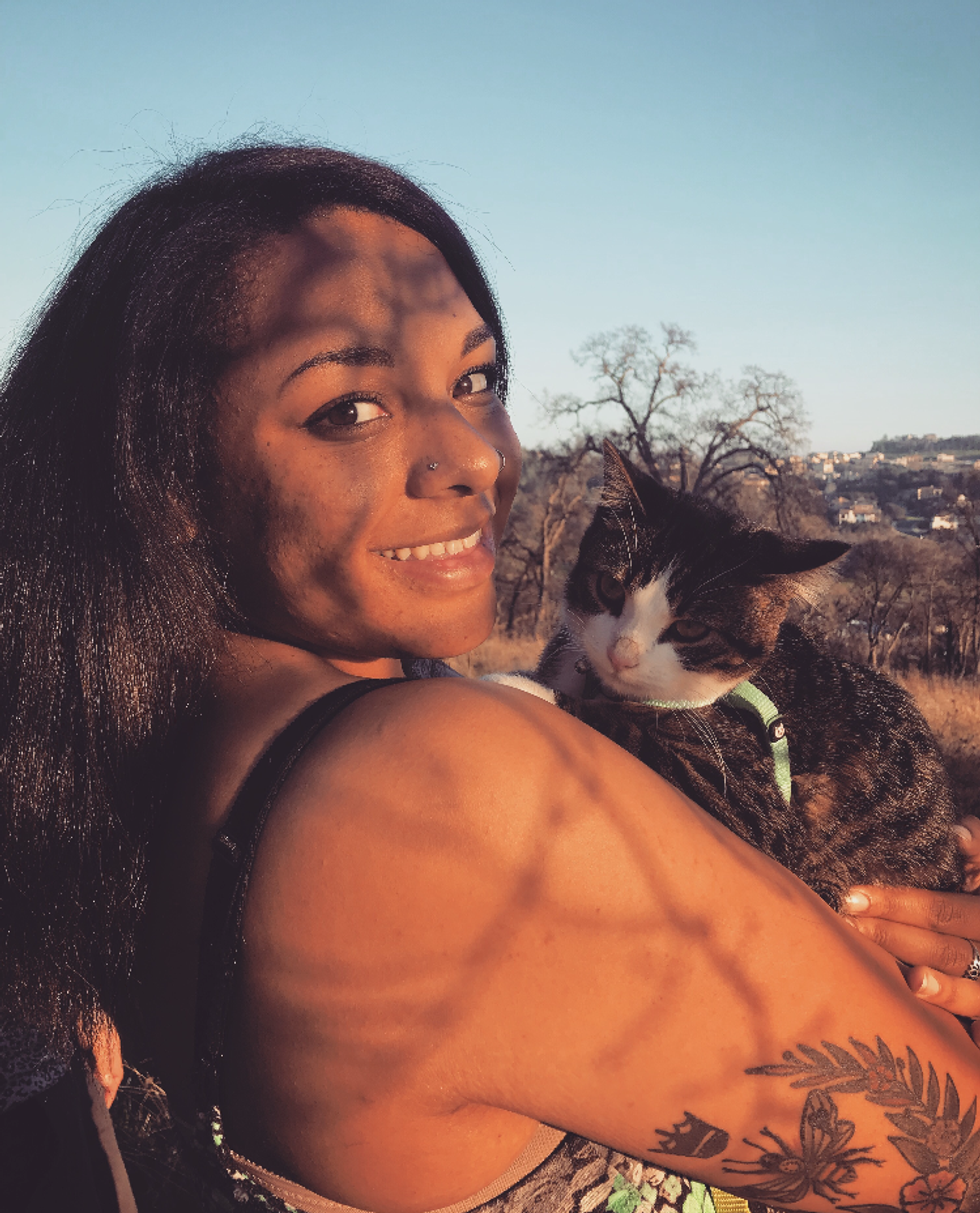 Pet owner of two cats and a dog for well over 10 years:
"My life changed after adopting the cats because even though my friends and even family came and left throughout my life, I'd always have my little family at home. It's nice to have that constant company and they help so much with my anxiety. Then having Bilbo being outdoorsy, I have a companion to explore new places with. Animals bring a new perspective to life for me, I feel more at peace when they're around. I just love all animals."
Kandice Guice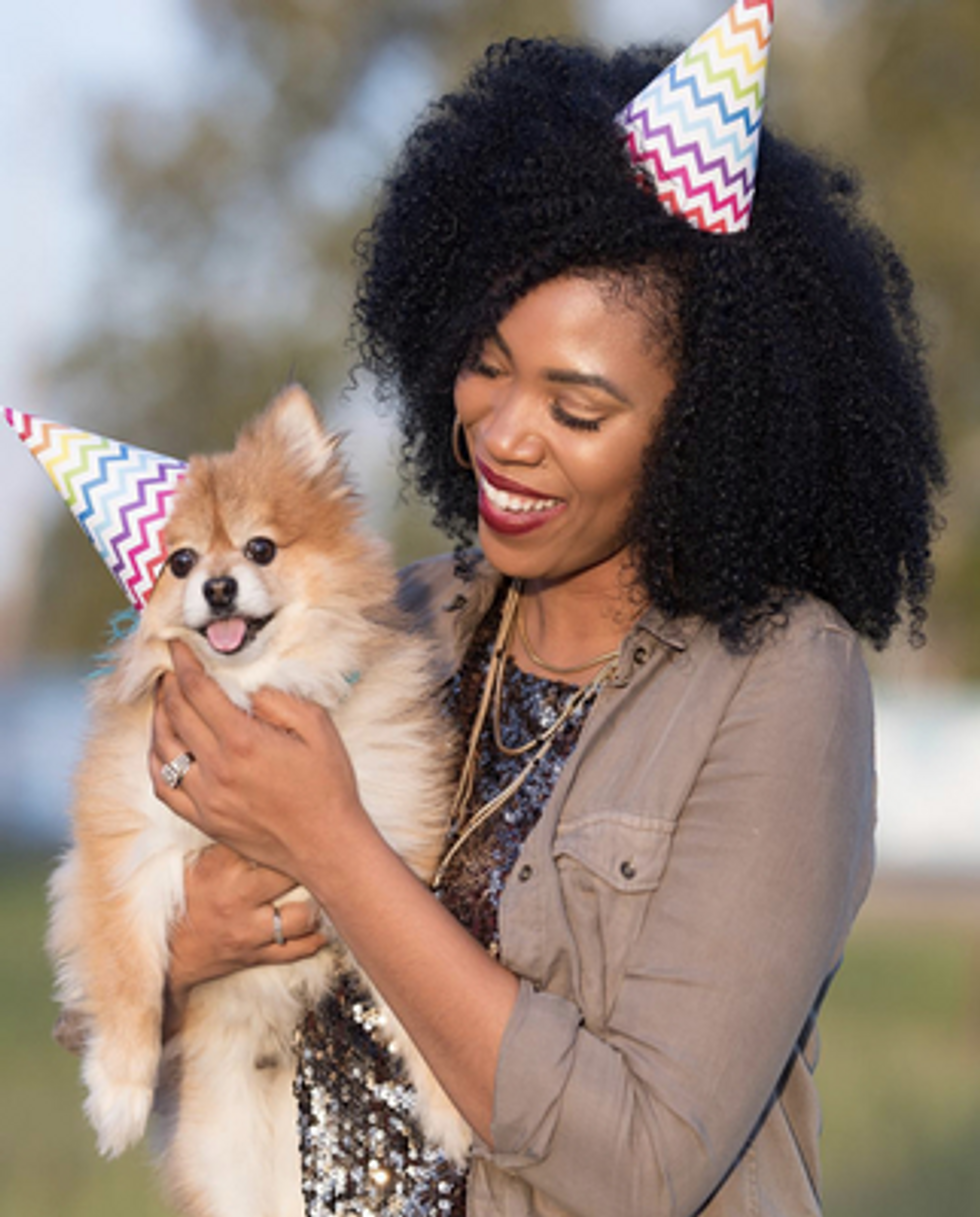 Rico Images
Pet owner of dog for over 10 years:
"Foxx is family. He's been there through breakups, finals, numerous relocations, and even seeing me get married. His charming personality has made an impact on the lives of so many people. Years later, friends and family check in to see how he's doing and to laugh about funny memories they've shared with him. His unconditional love is the perfect greeting after a long stressful day or a frustrating moment. No matter what, his eyes scream that I'm his favorite person. Foxx is a little glimpse of how God meant for us to be loved - without fail, without motive, without change."
Taylor Honore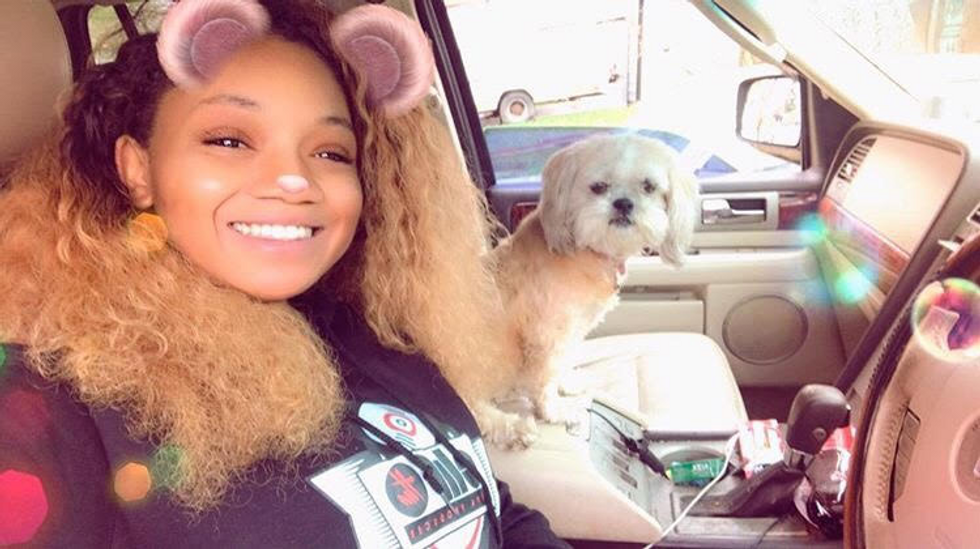 Pet owner of dog for 12 years:
"My dog is my child (laughs). I've had her since I was 13, and she's helped me get through a lot of tough times. She's been my emotional support for than a decade and even though she's mean as a snake, I wouldn't trade her for anything in the world. She recently had surgery and I thought I was going to lose her... It was an emotional rollercoaster to say the least. It really put into perspective how much she means to me. She's so much more than a pet to me. She's been my (grumpy) best friend."
Featured image by Getty Images