---
Ego is a hella hard battle to beat, sis. Every day can feel like our ego is being tried and tested. It's always ready to show out, and sometimes it's hard to hold her back. I think we can all agree, Ms. Ego is always ready to pop off. Did your roommate drink your apple juice? Ms. Ego wants to pop off. Co-worker threw shade in the Zoom meeting? Ms. Ego is trying to pop off. Did someone beat you to the last seat on the subway? Ms. Ego said, "It's. on. SIGHT." Whatever the situation is, Ms. Ego is a part of ourselves we are all trying to navigate.
I've found myself in many situations where I've gone head to head with my ego. I have to admit there were times when she would win. The battles I have lost to my ego I've always looked at as an opportunity for growth. One of the growing pains I've learned about ego is: We should not kill our ego. Why would we destroy something that is a part of us? We shouldn't shame our ego but instead, nurture it. We should look at our egos as a guide to our insecurities . The ego is a beautiful piece of ourselves that is continually transforming. One way I'm changing my ego is by learning how other successful women work through their egos.
I've had the pleasure of speaking with three amazing and successful women who have had to work through managing their egos in their home life, work-life , relationships, etc. Here are their strategies for how they put Ms. Ego to rest.
Building Community to Address Ego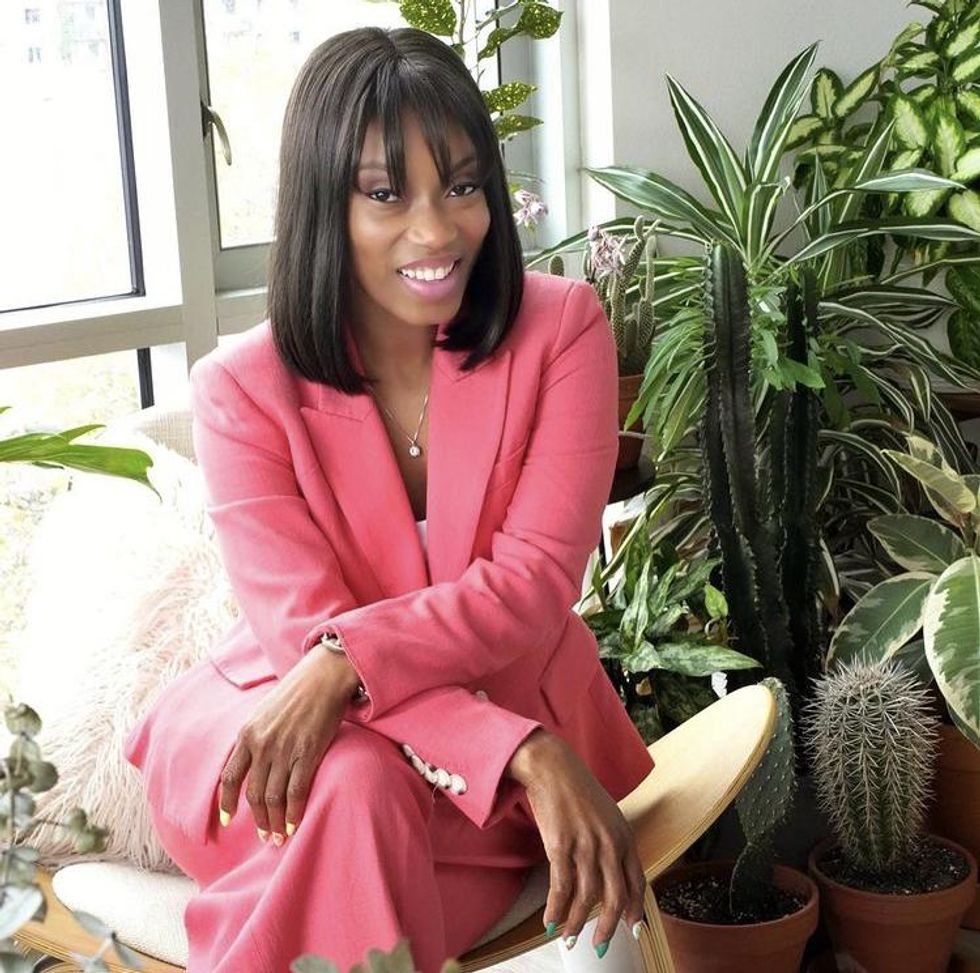 Courtesy of Alechia Reese
"My ego appears the most when I'm triggered! I started a podcast called Triggered AF with my life coach and sister-friend, Dani Foster, to work through the things that trigger anger and frustrate me. It's necessary to know what activates your ego and also to learn how to manage it. I consider my ego to be my protector and worth-reminder, so it tries to run wild when those are threatened. In the podcast, we work through triggers together, providing invaluable insight to help us all grow.
"I don't believe in defeating my ego. Just as masculine doesn't work as well without feminine. My ego is necessary for sustenance. I don't defeat my ego. I bring her back to her baseline. "

"I'm a firm believer in moderation in all aspects of life. I began working on controlling my thoughts and conscious mind in my mid-20s. Your mind is the most powerful element behind our energetic spirits, so learning to leverage and use it for good was a personal focus of mind. I bring myself back to myself by creating a baseline for who I am, how I want to feel, and who I want to be. When I feel my ego stepping far past that equilibrium level, I mentally walk myself back - while also giving myself grace for when it's too late."
Fighting to Get What I Deserve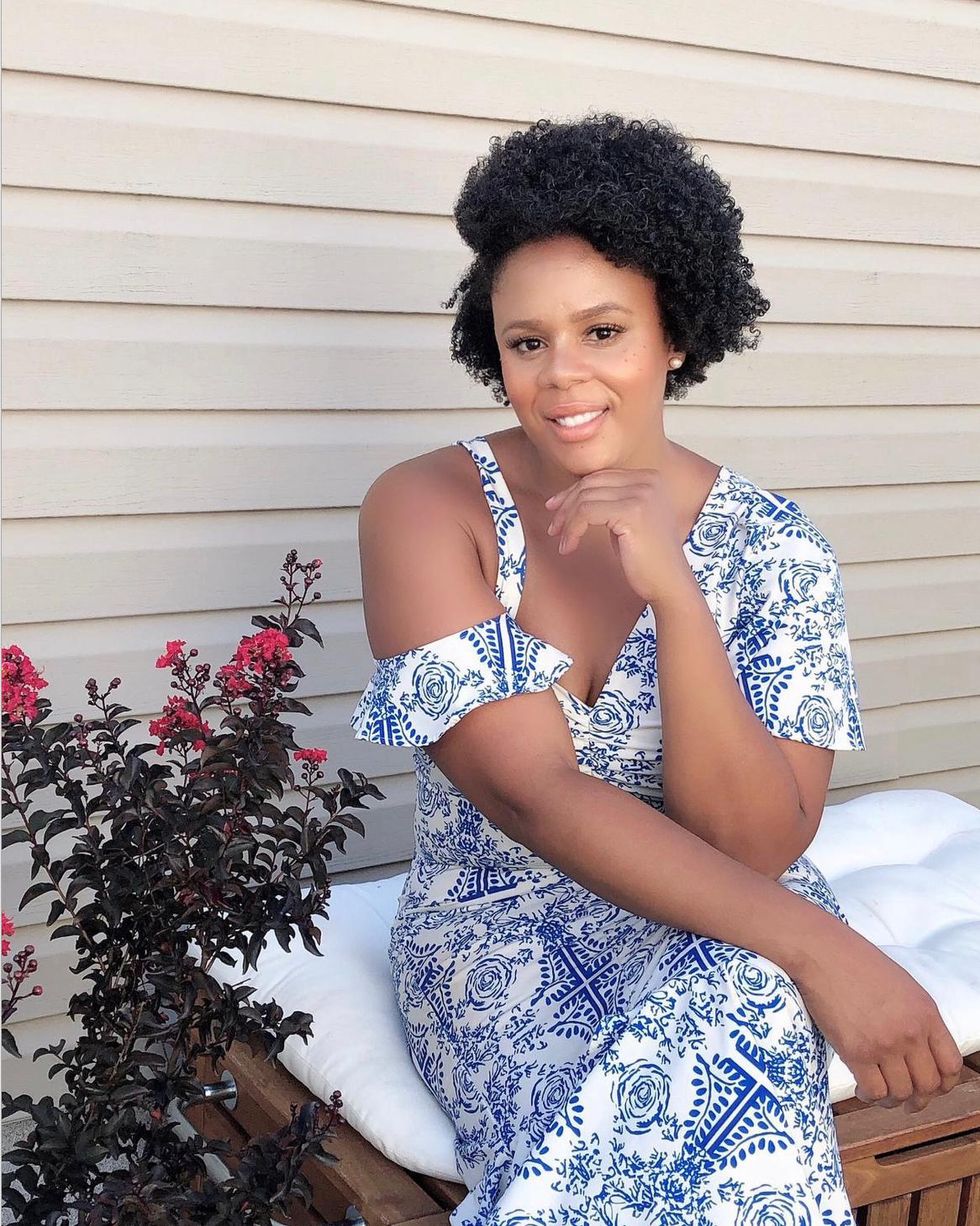 Courtesy of Aja Robinson
"Growing up, anytime I shared an idea with my mother, she always cheered me on. One of the most memorable ideas I had as a kid---a third-grader, to be exact--- was that I wanted to go to Howard University. Not only was Howard a long way from home, as I grew up in Wichita, Kansas, tuition for this university would be costly for my middle-class upbringing. Despite the many reasons one could think of to deter a third-grader from this big idea, my mother was my biggest champion and eventually made sure I'd see this idea to fruition. Confidence was instilled in me at a young age; I would also say my ego was boosted in a healthy way.

"Many would say, leave your ego at the door when negotiating, but I knew I needed to approach the situation with a certain level of independence and self-centeredness. Speaking up for what you deserve can be so challenging."
"A time I leaned into my ego to work for me was the first time I negotiated a salary. My first experience with salary negotiations was my first job out of college. I worked in retail while in school, and upon graduation, I was offered a promotion into a new role. I was beyond thrilled about the opportunity, but the salary was not precisely what I was expecting or in line with the value I was already contributing to the business.
"Long story short, I went back to the owners of the company and negotiated a higher salary . They didn't give me exactly what I wanted, and that was OK because as I really enjoyed working for the company and probably would've taken the job regardless, but most importantly, I appreciated the fact that they listened and acknowledged my value to the organization. In this particular situation, I'd say there was a nice balance of ego and self-confidence ."
Channeling Spirituality to Build Humility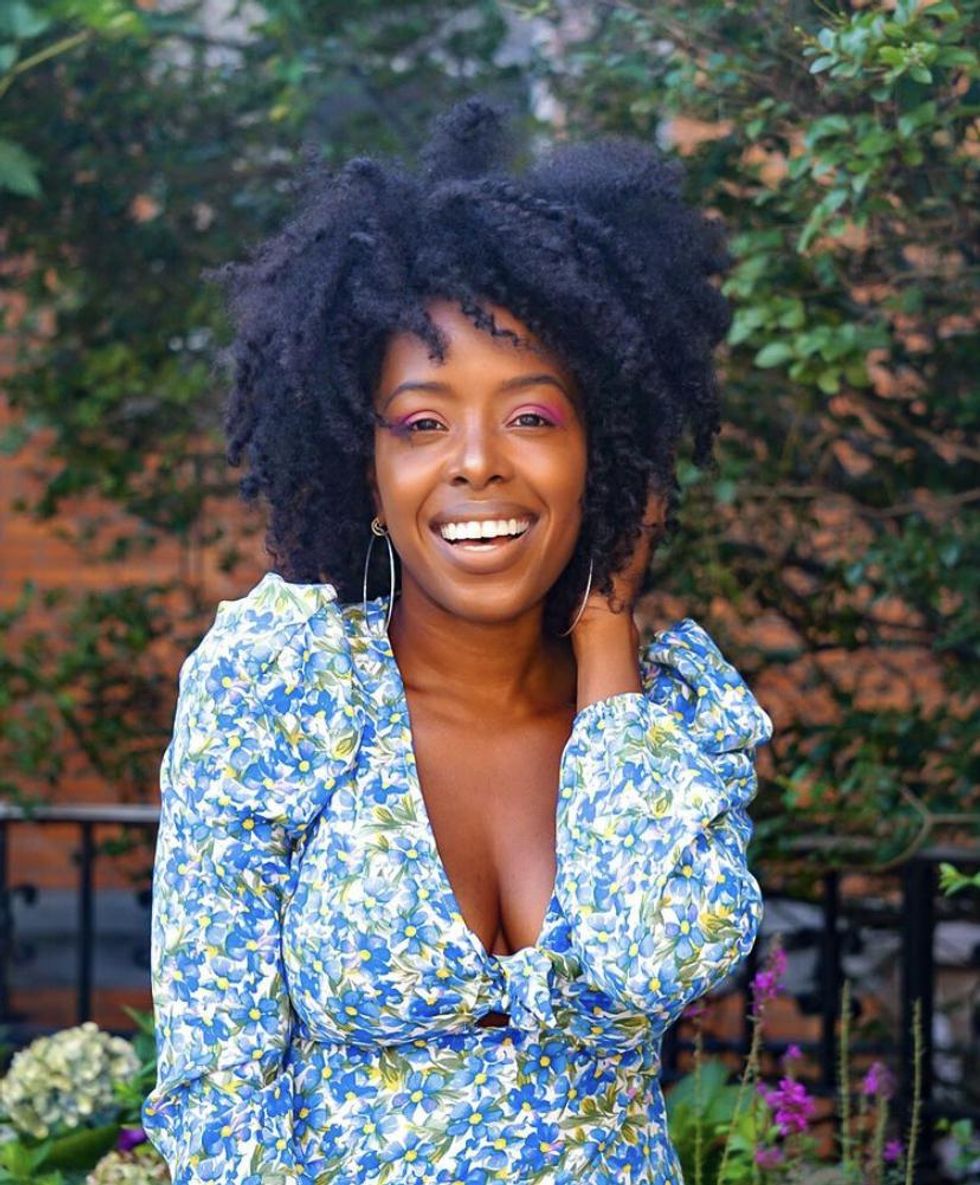 Courtesy of Sade Solomon
"The Holy Spirit has helped me defeat my ego! Here's the thing, there are a lot of the things I know I need to handle or overcome. I cannot do it in my strength. As a believer, I am super reliant on God's power to work through me because I cannot do it alone. If I had a choice, I wouldn't forgive anyone who has wronged me. I would be seeking out revenge right now! But I am reminded that God fights my battles, so I don't have to; I find strength in Him, to forgive . It is a journey because as long as we live: 'People will be people.' We will be wronged, hurt, talked about, and mishandled; we can't control what happens to us, only how we respond. The greatest strategy to defeating my ego is allowing God to help me.

"I have noticed a huge gap between who I think I am and how God has created me and views me. I haven't fully caught up to the depth of my worth in the eyes of God, but I am getting there. This gap is what I define as low self-confidence and worth."
"When God reads me and shows me a mirror of myself, that is a sure-fire way to calm my ego down. I don't think that I am always aware of being prideful or self-absorbed , even in my best attempt to be mindful. Interestingly, we think we know so much about ourselves until God shows us those ugly parts of us that we don't think are there. Hello, church!"
Are you a member of our insiders squad? Join us in the xoTribe Members Community today!
Featured image courtesy of Sade Solomon
Celeste Polanco
Celeste is a writer, DJ, and digital creative living in NYC. She has a strong passion for helping women of color reconnect with their mind, body, and soul.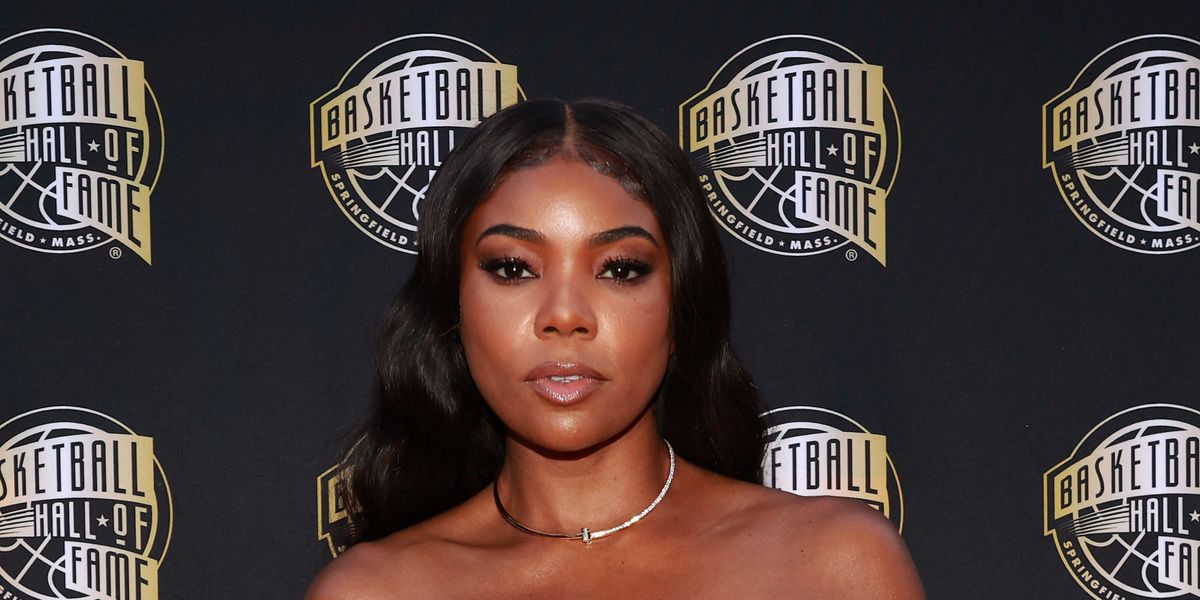 Whenever Gabrielle Union graces the movie screen, she immediately commands attention. From her unforgettable scenes in films like Bring It On and Two Can Play That Game to her most recent film, in which she stars and produces Netflix's The Perfect Find , there's no denying that she is that girl.
Off-screen, she uses that power for good by sharing her trials and tribulations with other women in hopes of helping those who may be going through the same things or preventing them from experiencing them altogether. Recently, the Flawless by Gabrielle Union founder partnered with Clearblue to speak at the launch of their Menopause Stage Indicator, where she also shared her experience with being perimenopausal.
In a xoNecole exclusive, the iconic actress opens up about embracing this season of her life, new projects, and overall being a "bad motherfucker." Gabrielle reveals that she was 37 years old when she was diagnosed with perimenopause and is still going through it at 51 years old. Mayo Clinic says perimenopause "refers to the time during which your body makes the natural transition to menopause , marking the end of the reproductive years."
"I haven't crossed over the next phase just yet, but I think part of it is when you hear any form of menopause, you automatically think of your mother or grandmother. It feels like an old-person thing, but for me, I was 37 and like not understanding what that really meant for me. And I don't think we focus so much on the word menopause without understanding that perimenopause is just the time before menopause," she tells us.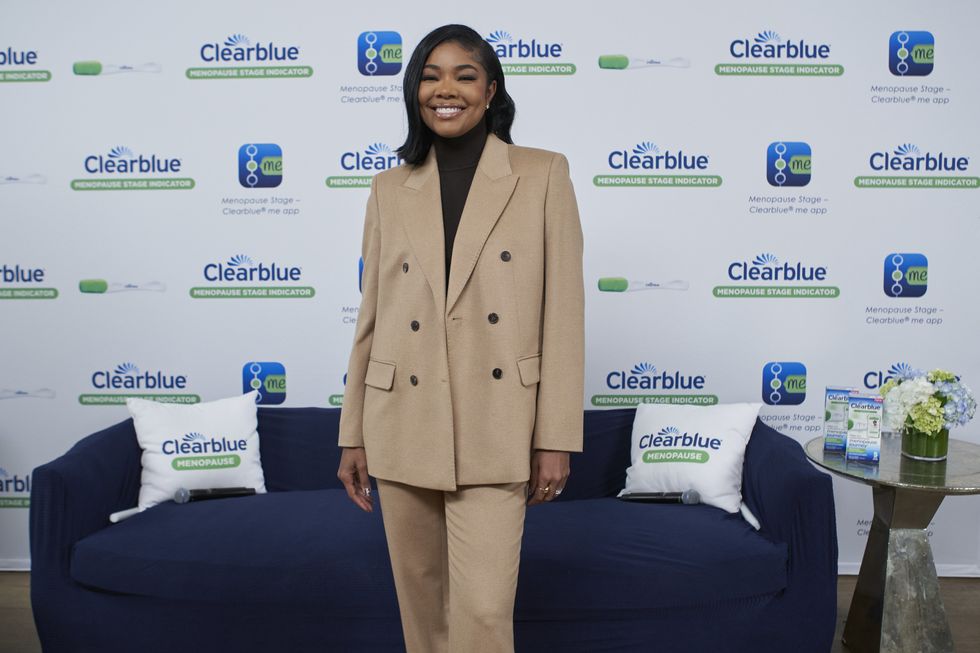 Gabrielle Union
Photo by Brian Thomas
"But you can experience a lot of the same things during that period that people talk about, that they experienced during menopause. So you could get a hot flash, you could get the weight gain, the hair loss, depression , anxiety , like all of it, mental health challenges , all of that can come, you know, at any stage of the menopausal journey and like for me, I've been in perimenopause like 13, 14 years. When you know, most doctors are like, 'Oh, but it's usually about ten years, and I'm like, 'Uhh, I'm still going (laughs).'"
Conversations about perimenopause, fibroids, and all the things that are associated with women's bodies have often been considered taboo and thus not discussed publicly. However, times are changing, and thanks to the Gabrielle's and the Tia Mowry 's, more women are having an authentic discourse about women's health. These open discussions lead to the creation of more safe spaces and support for one another.
"I want to be in community with folks. I don't ever want to feel like I'm on an island about anything. So, if I can help create community where we are lacking, I want to be a part of that," she says. "So, it's like there's no harm in talking about it. You know what I mean? Like, I was a bad motherfucker before perimenopause. I'm a bad motherfucker now, and I'll be a bad motherfucker after menopause. Know what I'm saying? None of that has to change. How I'm a bad motherfucker, I welcome that part of the change. I'm just getting better and stronger and more intelligent, more wise, more patient, more compassionate, more empathetic. All of that is very, very welcomed, and none of it should be scary."
The Being Mary Jane star hasn't been shy about her stance on therapy . If you don't know, here's a hint: she's all for it, and she encourages others to try it as well. She likens therapy to dating by suggesting that you keep looking for the right therapist to match your needs. Two other essential keys to her growth are radical transparency and radical acceptance (though she admits she is still working on the latter).
"I was a bad motherfucker before perimenopause. I'm a bad motherfucker now, and I'll be a bad motherfucker after menopause. Know what I'm saying? None of that has to change. How I'm a bad motherfucker, I welcome that part of the change."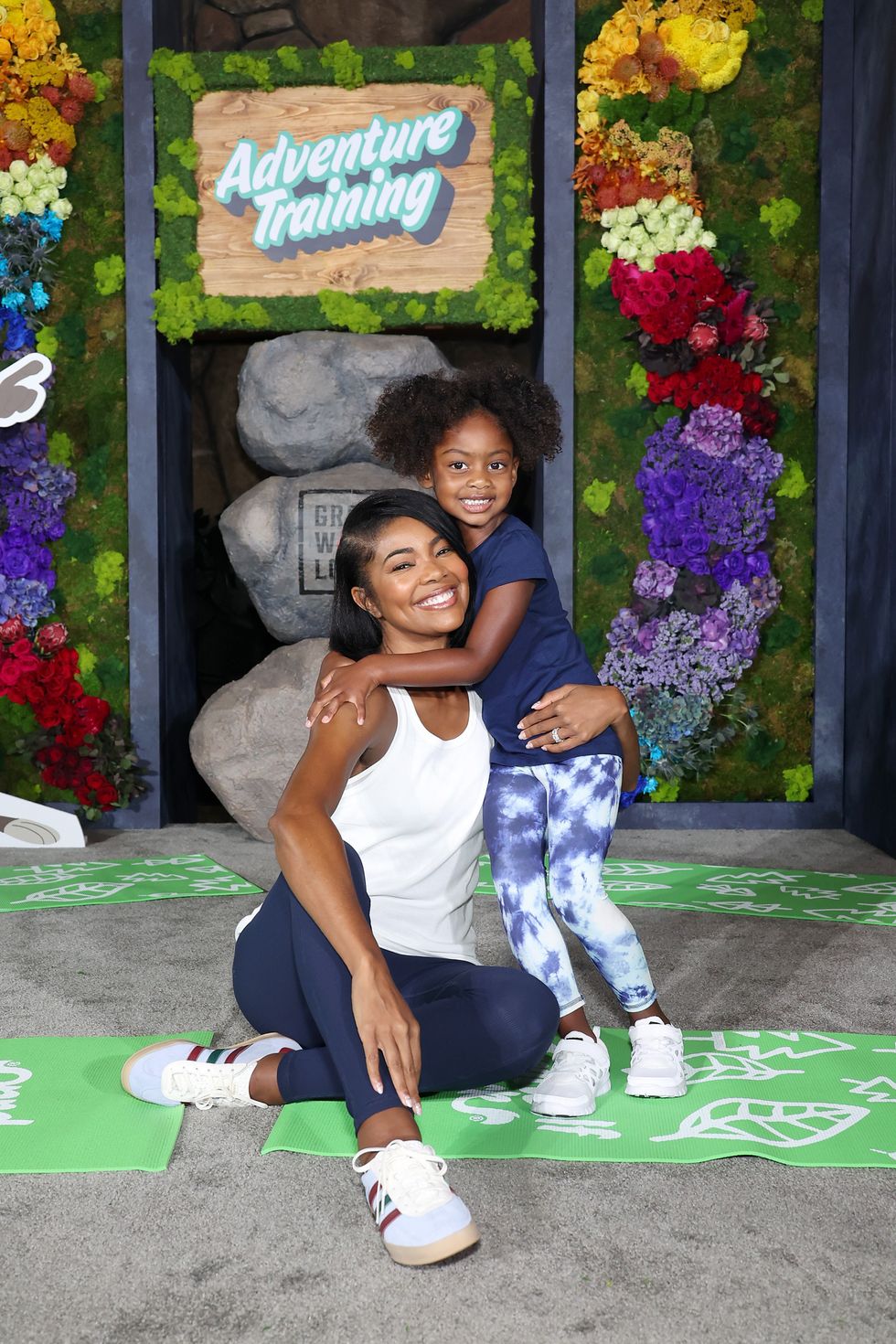 Gabrielle Union and Kaavia Union-Wade
Photo by Monica Schipper/Getty Images
"I hope that a.) you recognize that you're not alone. Seek out help and know that it's okay to be honest about what the hell is happening in your life. That's the only way that you know you can get help, and that's also the only other way that people know that you are in need if there's something going on," she says, "because we have all these big, very wild, high expectations of people, but if they don't know what they're actually dealing with, they're always going to be failing, and you will always be disappointed. So how about just tell the truth, be transparent, and let people know where you are. So they can be of service, they can be compassionate."
Gabrielle's transparency is what makes her so relatable, and has so many people root for her. Whether through her TV and film projects, her memoirs, or her social media, the actress has a knack for making you feel like she's your homegirl. Scrolling through her Instagram, you see the special moments with her family, exciting new business ventures , and jaw-dropping fashion moments. Throughout her life and career, we've seen her evolve in a multitude of ways. From producing films to starting a haircare line to marriage and motherhood , her journey is a story of courage and triumph. And right now, in this season, she's asking, "What's next?"
"This is a season of discovery and change. In a billion ways," says the NAACP Image Award winner. "The notion of like, 'Oh, so and so changed. They got brand new.' I want you to be brand new. I want me to be brand new. I want us to be always constantly growing, evolving. Having more clarity, moving with different purpose, like, and all of that is for me very, very welcomed."

"I want you to be brand new. I want me to be brand new. I want us to be always constantly growing, evolving. Having more clarity, moving with different purpose, like, and all of that is for me very, very welcomed."
She continues, "So I'm just trying to figure out what's next. You know what I mean? I'm jumping into what's next. I'm excited going into what's next and new. I'm just sort of embracing all of what life has to offer."
Look out for Gabrielle in the upcoming indie film Riff Raff , which is a crime comedy starring her and Jennifer Coolidge, and she will also produce The Idea of You , which stars Anne Hathaway.
Feature image by Mike Lawrie/Getty Images
Victoria Monét has had an incredible year. Thanks to the success of the widely popular " On My Mama " that went viral, the singer/ songwriter's Jaguar II album debuted in the top 10 of Billboard's Top R&B Albums chart. She also went on to headline her own sold-out tour . So, when the MTV VMAs happened in September, everyone was surprised to learn that Victoria's team was told that it was "too early" for the "Smoke" artist to perform at the award show. However, a couple of months later, the mom of one received seven Grammy nominations, including "Best R&B Album" and "Record Of The Year."
Victoria is currently in London and stopped by The Dotty Show on Apple Music and shared how she feels "validated" after being dismissed by the VMAs.
"It really does feel nice and validating because, in my head, the reason why I wanted to be a performer at the VMAs or award ceremonies like that is because I felt like I am at the place where I should. I would work really hard to put on the best show that I could, and I was excited to do so," she said.
"And I guess the best way to describe it for me is like when you're like on a sports team, and the coach is like, 'No, you gotta sit this one out.' When they finally put you in, and then you score all these points, and it feels like that feeling. You're like, yes, I knew it wasn't tripping, but I knew I worked hard for this, and so it's been super validating to just have these accolades come after a moment like that, and I know the fans feel vindicated for me.
While her fans called the VMAs out on their decision, the "Moment" singer kept it cute and is still open to performing at the iconic award show. "I feel no ill towards them because it's just maybe that's just truly how they felt at the time, but I hope their mind has changed," she admitted.
Aside from recognition from the Grammys, she has also received praise from legendary artists such as Janet Jackson , Kelly Rowland , and Usher .
Feature image by Amy Sussman/WireImage for Parkwood