I first became hooked on the ABC Drama Quantico when I learned that Book of Negroes star Aunjanue Ellis had a role on the show. But I became a dedicated watcher after seeing the show's lead actress, Priyanka Chopra, straight slay the role of Alex Parrish --a new FBI recruit who is suspected of committing one of the worst (fictional) terrorist attacks on US soil since 9/11.
---
I fell in love with the North India native after I heard her say that people of color were not interested in stereotyped Hollywood roles. "We don't just have to be Apu from The Simpsons," she told Vanity Fair, shortly after Viola Davis' moving 2015 Emmy's speech.
After hearing more of her back story, I knew that Priyanka was definitely a brown girl to watch for. Check out why you should be here for her too.
For real, she was serious about not playing a stereotyped role. 
Priyanka said that when she landed a role on Quantico, she was in a holding deal with ABC until they could find her a show. She passed up a total of 25 scripts. During a recent interview with Entertainment Weekly, the outspoken actress revealed that both of her parents were doctors, and she wanted to be an engineer, and that she was more than her skin color and accent.
So I wanted to sort of break that box, and I was very sure that whatever part I do, what I said to ABC when they came to me in India to talk to me about the deal, was that if that's something you're willing to see me as, as an actor and not the color of my skin or the way I speak or the accent with which I speak, if that can happen, I'm fine doing the deal. ABC was sure they would find the right fit for me, and I think Quantico is. It's me as an actor. [Alex] wasn't written for someone with my ethnicity, but I am Indian in the show, so I've been rooted with my culture in the show, but that's not what the show is about.
Well alright girl!
She's already shut down the haters.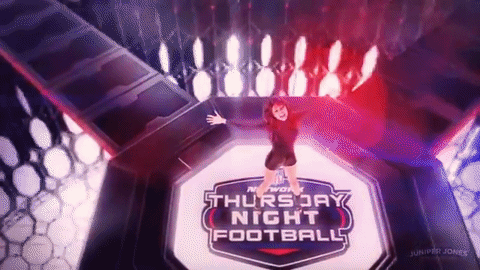 NFL fans were pretty upset after watching Priyanka being featured in a music video that introduced Thursday night football games this season. She sat down with the Wall Street Journal, and discussed seeing some offensive Tweets on the NFL network's Twitter timeline, and how that made her feel. She said,
The NFL got a lot of Tweets and, and so did I, [and] a lot of hate mail saying that, "You're un-American, why should you be on American football?" I have two problems with that. For one, why is every Arab person a terrorist? First of all. And second of all, just because I'm brown, why am I a terrorist? ...I think the only way to go forward is to shut the detractors with your work. Just keep being an achiever, keep achieving, because there are so many people who support you...
It's safe to say that she's getting her revenge from the haters by living well. Get it girl!
She plays a total badass on the show.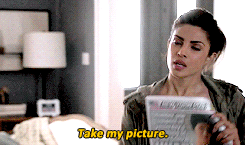 Not a week goes by where you don't see Priyanka snapping on a buster on Quantico. She said that part of what attracted her to the show was the fact that the girls can keep up with the boys.
They've written Alex as a female Jason Bourne. She's as smart as that, but she is also vulnerable and soft. I didn't want to make Alex extremely macho, I wanted to celebrate femininity. You can be an absolute woman and also be smart and tough and not lose your femininity. I also love that in the show, Alex treats boys the way boys usually treat girls, as dispensable. She has no place for them in her life.
She's proud of her culture.
What stands out about Priyanka is that she's a proud brown girl. As Global Grind writer Melanie Smith puts it, "In a world where so many people try to be something they're not, this matters."
I felt like I learned something about her as an Indian woman when she gave her Instagram followers a glimpse into her Diwali (a Hindu festival of lights that marks the beginning of the fiscal year in India). I got to see Indian culture, and see my favorite #WCW all on one page. I live.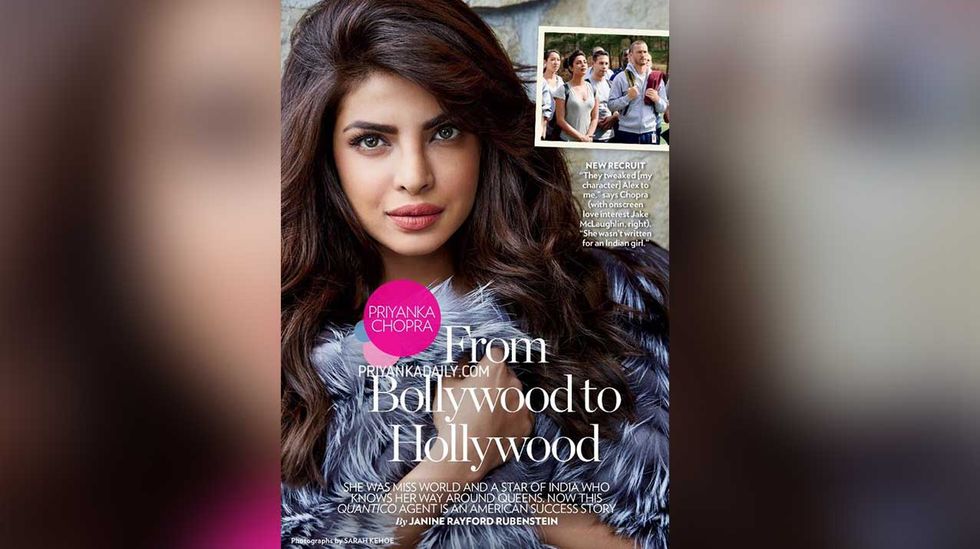 She's still getting those Bollywood checks. 
That's right! The former Miss World (2000) has movies that she released overseas, and she's still one of Bollywood's highest paid actresses. She tells the New York Times,
"It's extremely exciting for me to be able to balance both worlds. Very exhausting, but it's extremely exciting. And the Indian film industry has been so supportive of what I am doing. It is very exciting."
Are you a Quantico fan?
You can catch Priyanka on Quantico every Sunday nights at 10 p.m. on ABC!