Nia Talita Long is one of them precious women of the culture, 50, but regal; a goddess amoungst gods, and unapologetic about it. She has had the community enamored with her presence since emerging on our screens in Boyz N the Hood and Fresh Prince of Bel Air thirty years ago. 30!
---
Today, she opts for a more lowkey lifestyle, sitting in the driver's seat of her career, and accepting all of the cultural praise that makes her a legend within her own right. She even recently addressed the difference of the industry when she was at the height of her career, and now, praising those who have stood on her shoulders to breakout in Hollywood.
"I was lucky enough to start acting and really having unique opportunities in a time — it was the '90s — where Black everything beautiful, proud, loud, and in your face was undeniable. When I started in the business, most of the films that I worked on were Black films. The crew was Black, the director was Black, the writer was Black. Because that was my first experience, I thought that was the norm — that the next set that I went to was going to be Black, Black, Black, but I realized it wasn't."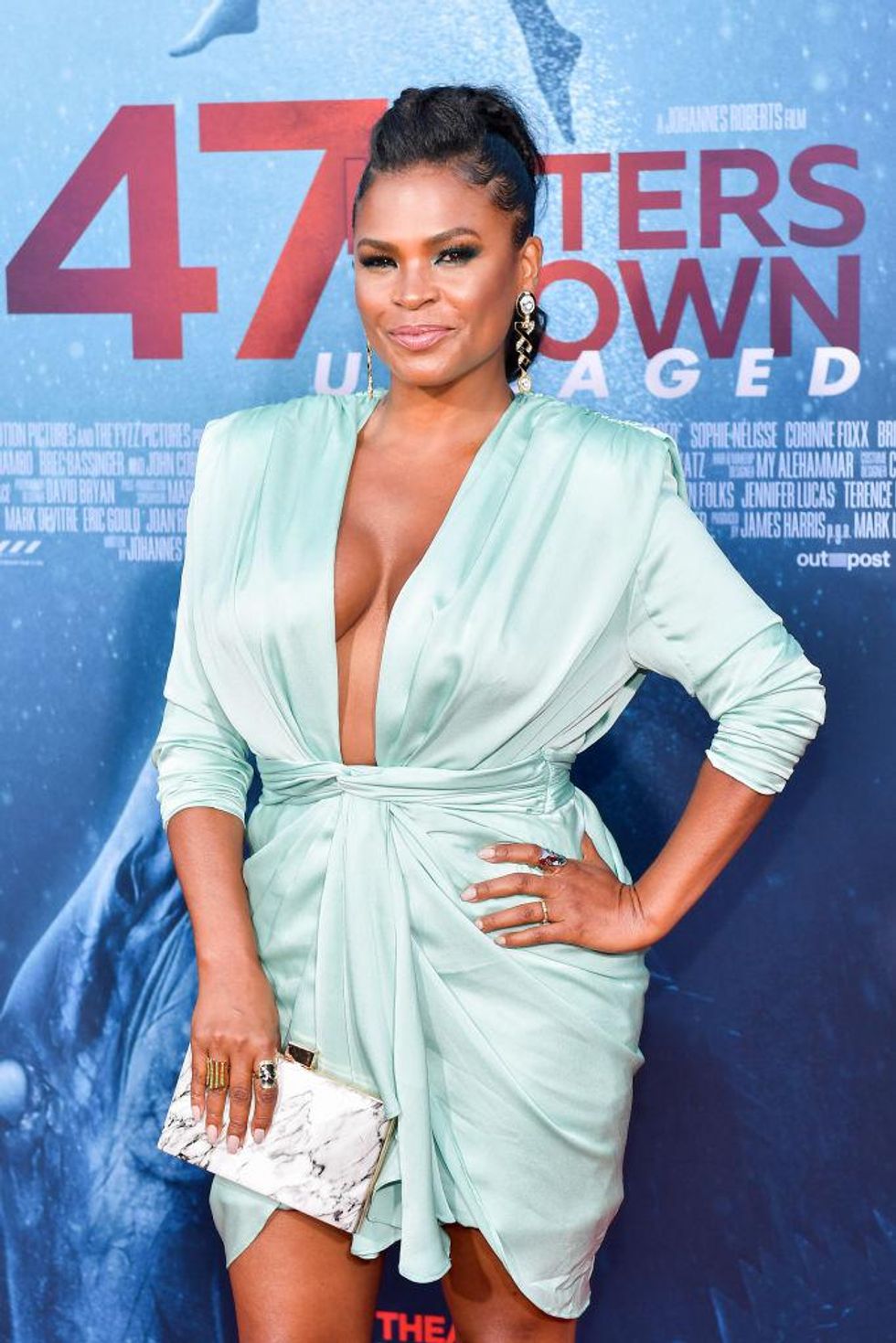 Matt Winkelmeyer/Getty Images
She continues:
"Oftentimes there was a Black director, Black actors, and the entire crew would be white, which I don't really care — if you're good at your job, you should have the job. But what bothers me is the opportunities weren't always offered to Black people. You'd walk into the hair and makeup trailer, and there was no one there to service you, to understand your hair and makeup needs. And then you were labeled difficult if you said, 'No, I'm not getting in front of the camera looking like this because I could do it better myself."
And for years, she was unfairly labeled as difficult for just this, an experience Black women know all too well. She told TV One:
"When I started working, I was in constant competition with...mostly it was me and Jada [Pinkett-Smith]. It was like, 'oh, do you want the brown skin spicy girl, or do you want that light skin spicy girl?' And if you look at the history of film during that time, you will see how we were...divided."
Which is absolutely true, and even stands true today, although not as tolerated. And ironically, Nia beat out Jada to play the love interest of Will Smith for her character, Lisa on the Fresh Prince of Bel Air.
"It's a blessing and a curse because here's what I do know: Nia Long knows her light. Nia Long knows her makeup. Nia Long knows her hair. And you probably can't talk me into something else unless you show me. If you want to call that difficult then...sorry."
Girlllllll, you better be unapologetic with these FACTS, sis! The Love Jones star has now taken the time to praise those who are able to push diversity forward, in a way that she says her or Jada simply couldn't do at the time.
"[The new generation is] demanding diversity in a way that my generation really couldn't. We would ask, but it wasn't always granted. Now there is an awareness and there's an 'I'm not taking no for an answer' attitude, which is really amazing. I'm really proud of the next group of leaders in this industry that are putting their foot down and saying, 'No, we deserve to have the same experience as the next white actress.'"
Oh, Nia. Please remain the pillar that you are. We need you, queen!
Watch the clip discussing her addressing her being labeled as 'difficult' below:
Are you a member of our insiders squad? Join us in the xoTribe Members Community today!
Featured image by Matt Winkelmeyer/Getty Images