As 2021 comes to an end, I'm anxiously anticipating all that the new year has to offer. While still facing the realities of an ongoing pandemic, it's easy to feel unmotivated to celebrate the arrival of 2022. Growing accustomed to spending more time indoors, many of us are excited to put on winter party wear even if from the comfort of our own home.
---
If there's one night of the year, December 31 is the perfect excuse to dress up and get your glam on, simply because you deserve it. However, regardless of how you're in the mood to celebrate you don't have to search far for the perfect outfit, go for what you already own. Whether catching flights for the countdown or celebrating from your couch, here are three NYE-inspired looks that will make your night that much better.
1. LBD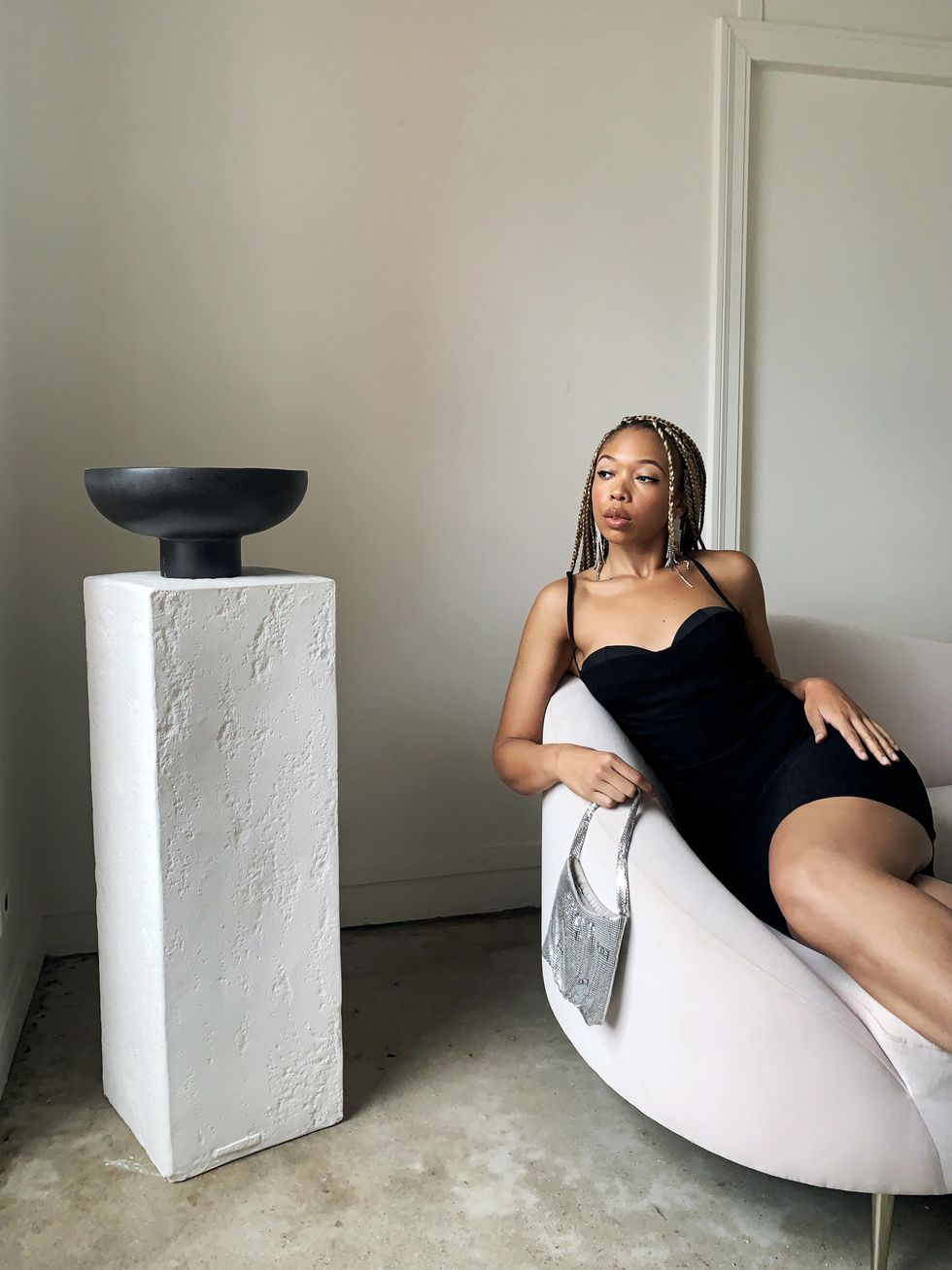 Shahirah Ahmed/xoNecole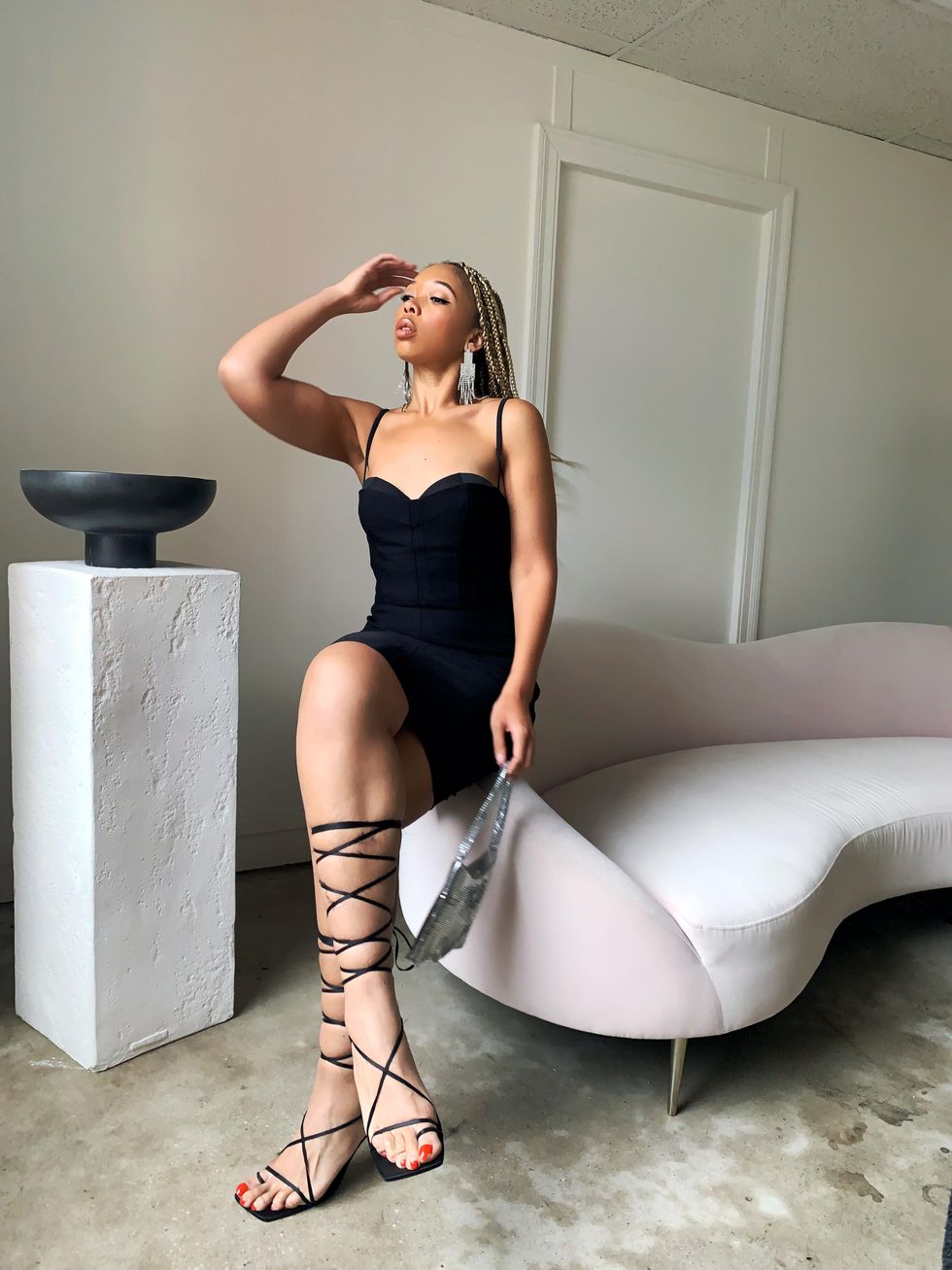 Shahirah Ahmed/xoNecole
Nothing says NYE more than a little black dress. Sensational to say the least, while thrifting this sleek bodycon corset dress a few months ago, I knew I had a gem in my hands. Waiting for the perfect occasion, there'd be no better time than bringing in the new year. What I love most about an LBD, we all own at least one so there's no need to shop for anything new. Pair with a classic black heel and chandelier earrings to end this year with a bang.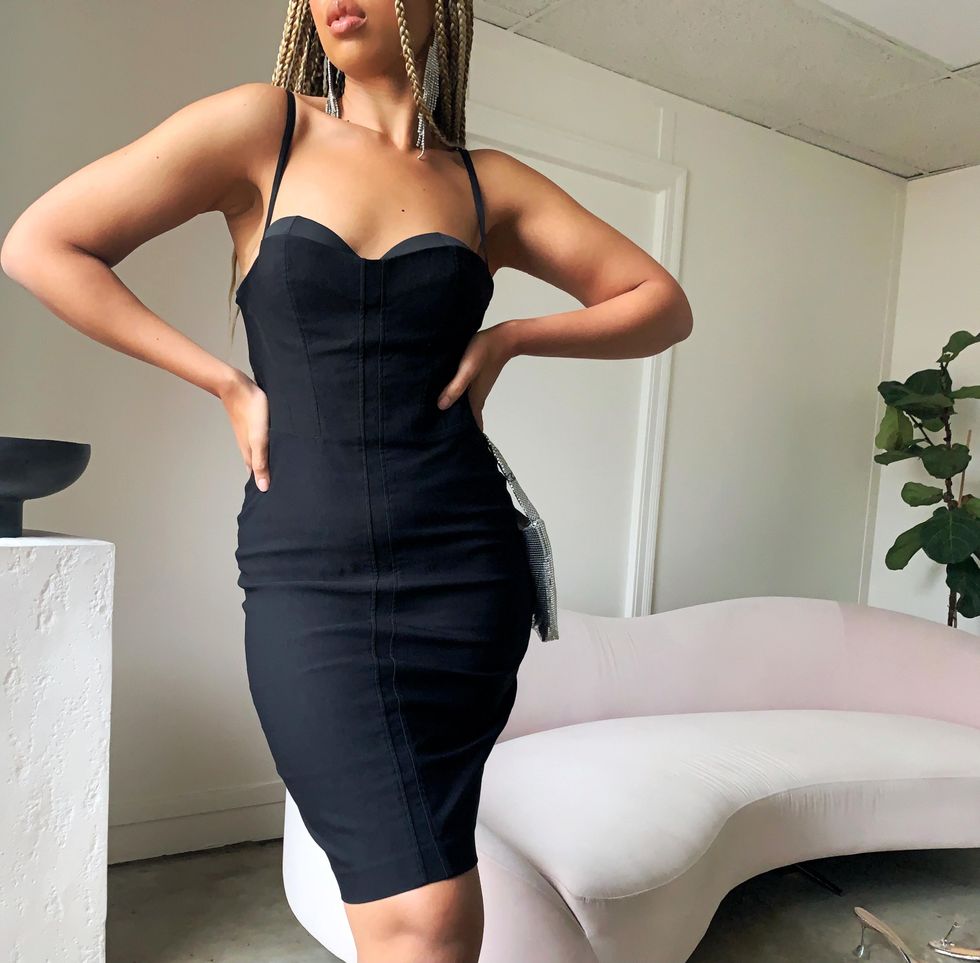 Shahirah Ahmed/xoNecole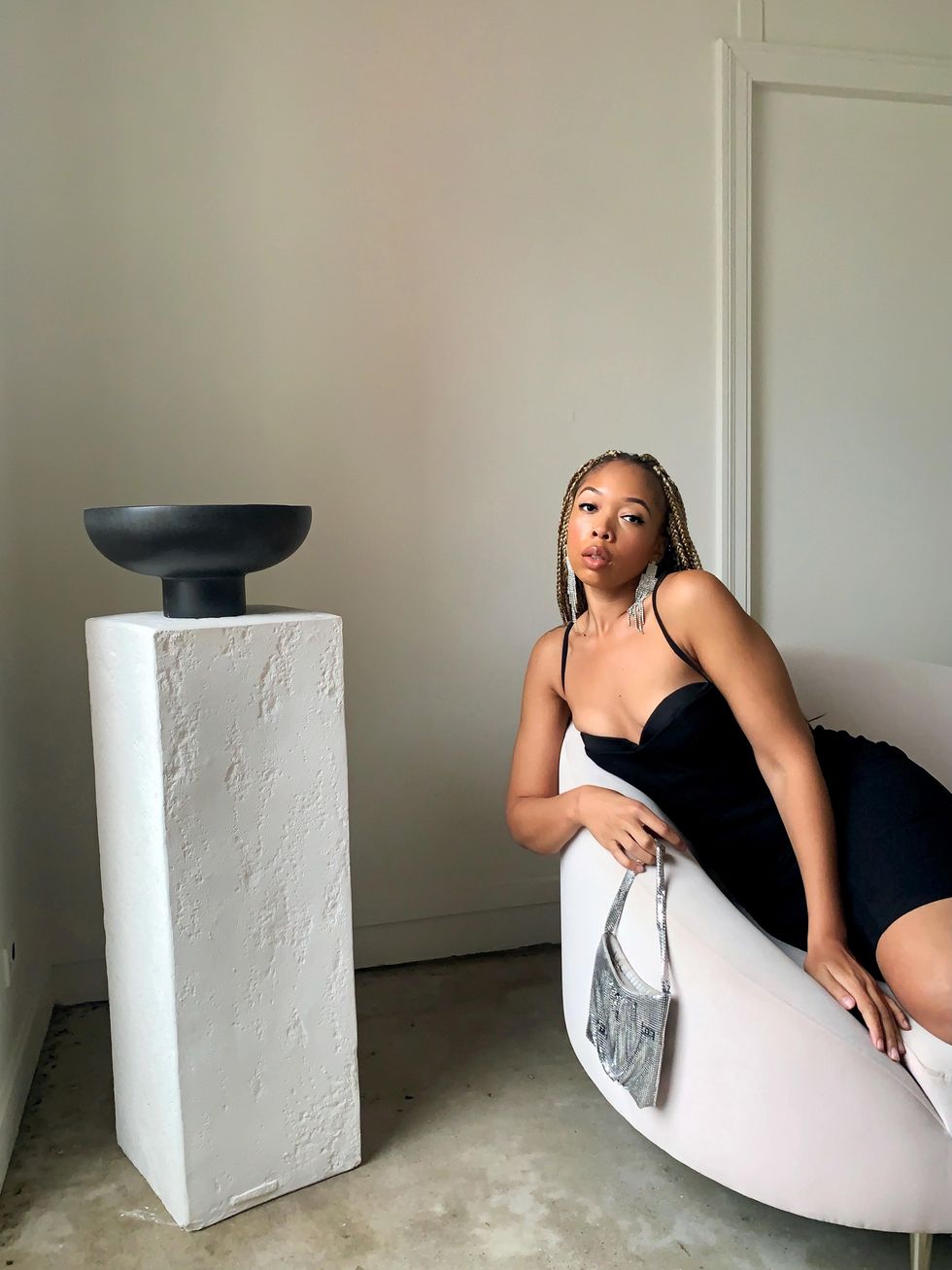 Shahirah Ahmed/xoNecole
2. Lounge-Appropriate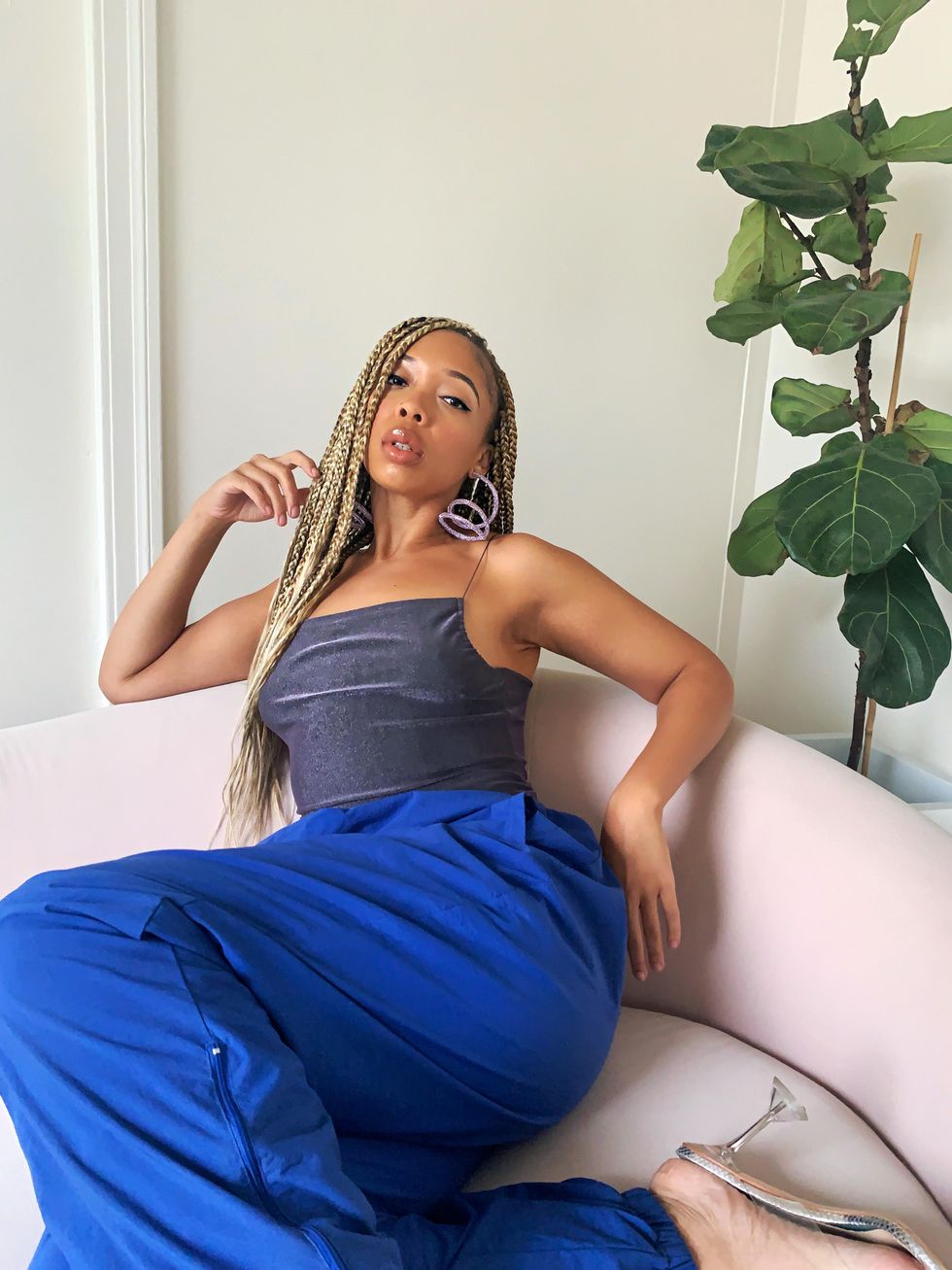 Shahirah Ahmed/xoNecole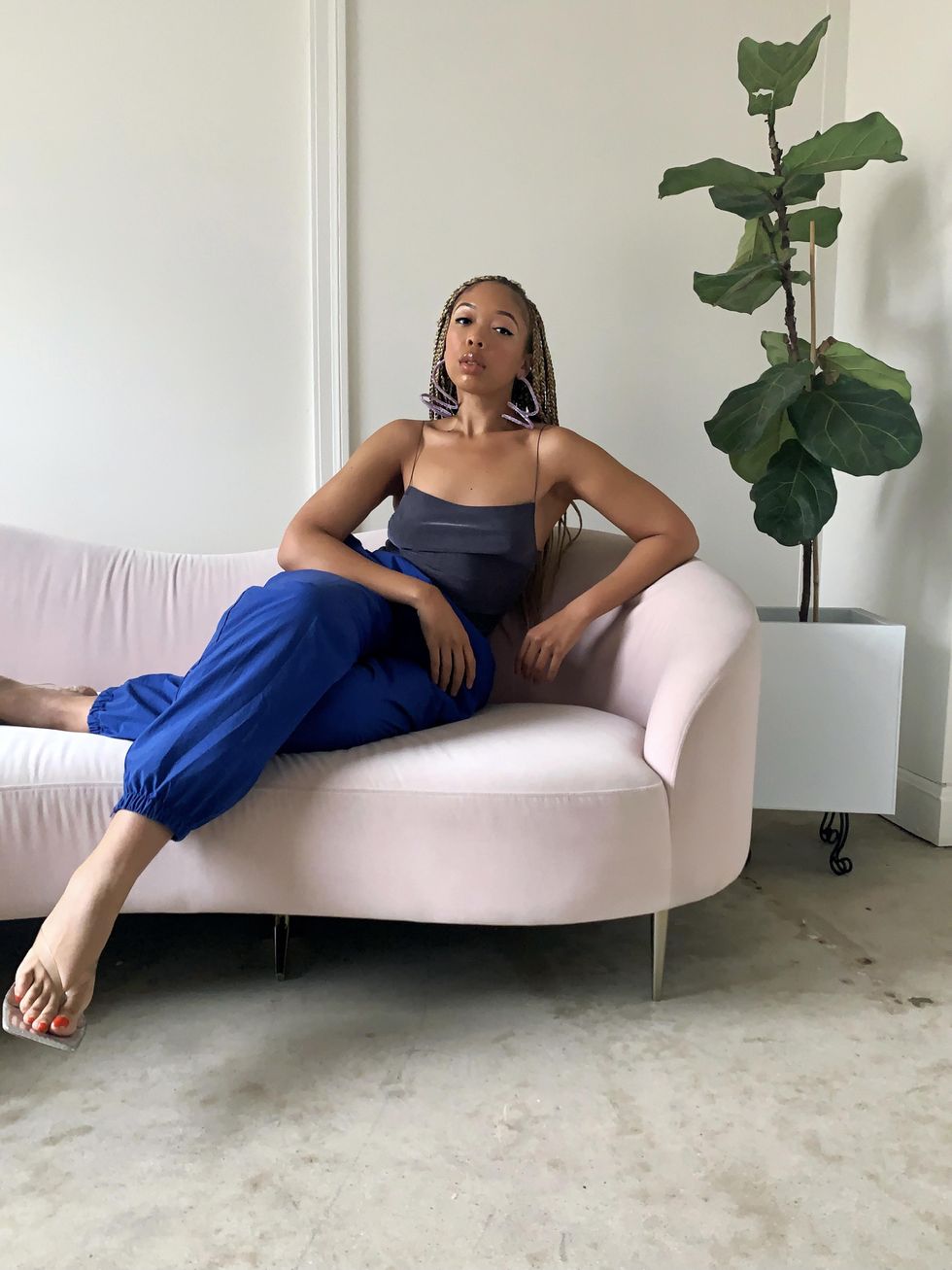 Shahirah Ahmed/xoNecole
Celebrating the new year indoors doesn't sound like a bad idea. For a festive loungewear moment, add a glitter or sequin top to windbreaker pants for a sportier approach. Balancing comfort and style, add more sparkle and shine with bold accessories and a cute mule to complete this at-home look.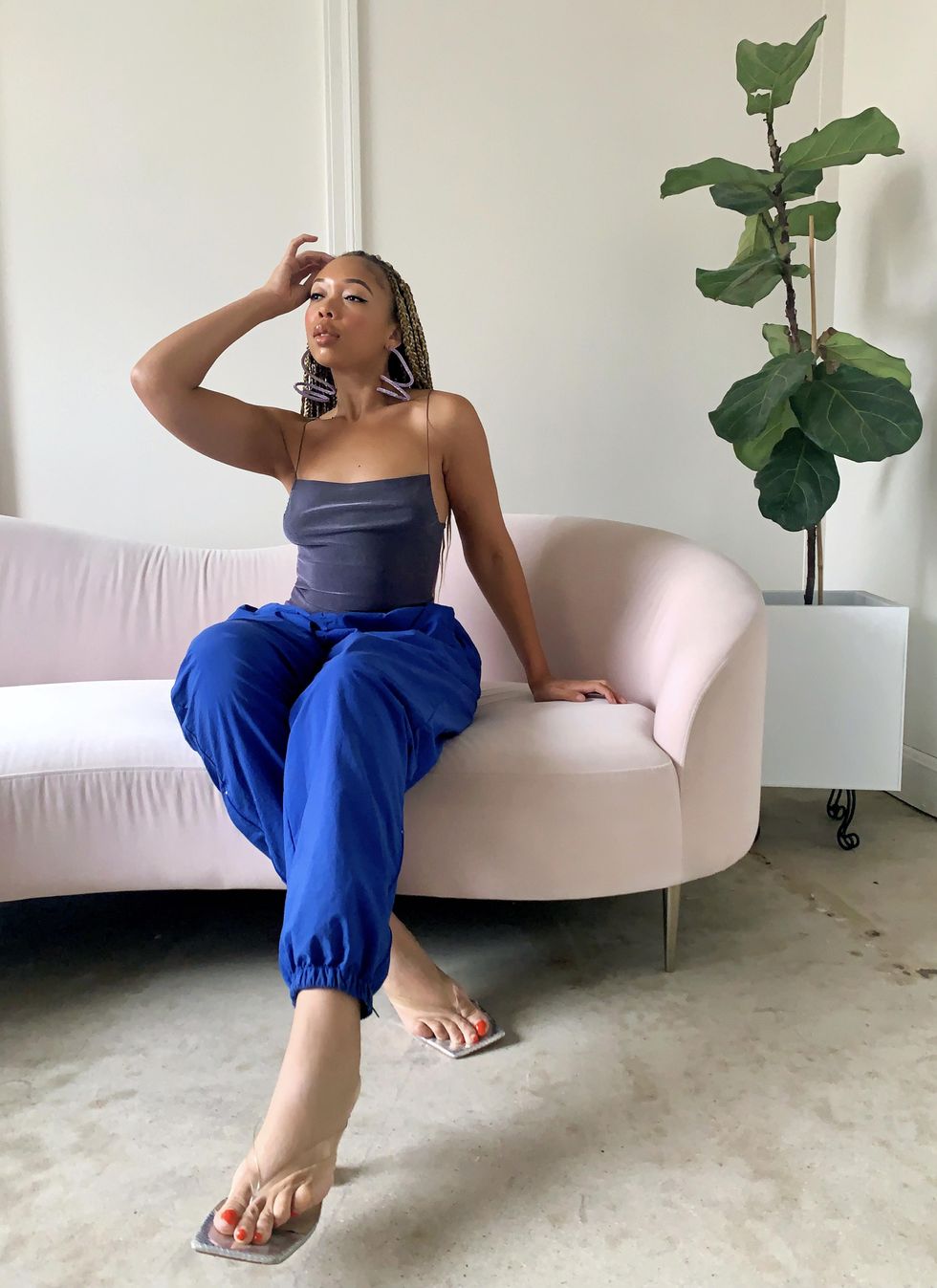 Shahirah Ahmed/xoNecole
3. Leather on Leather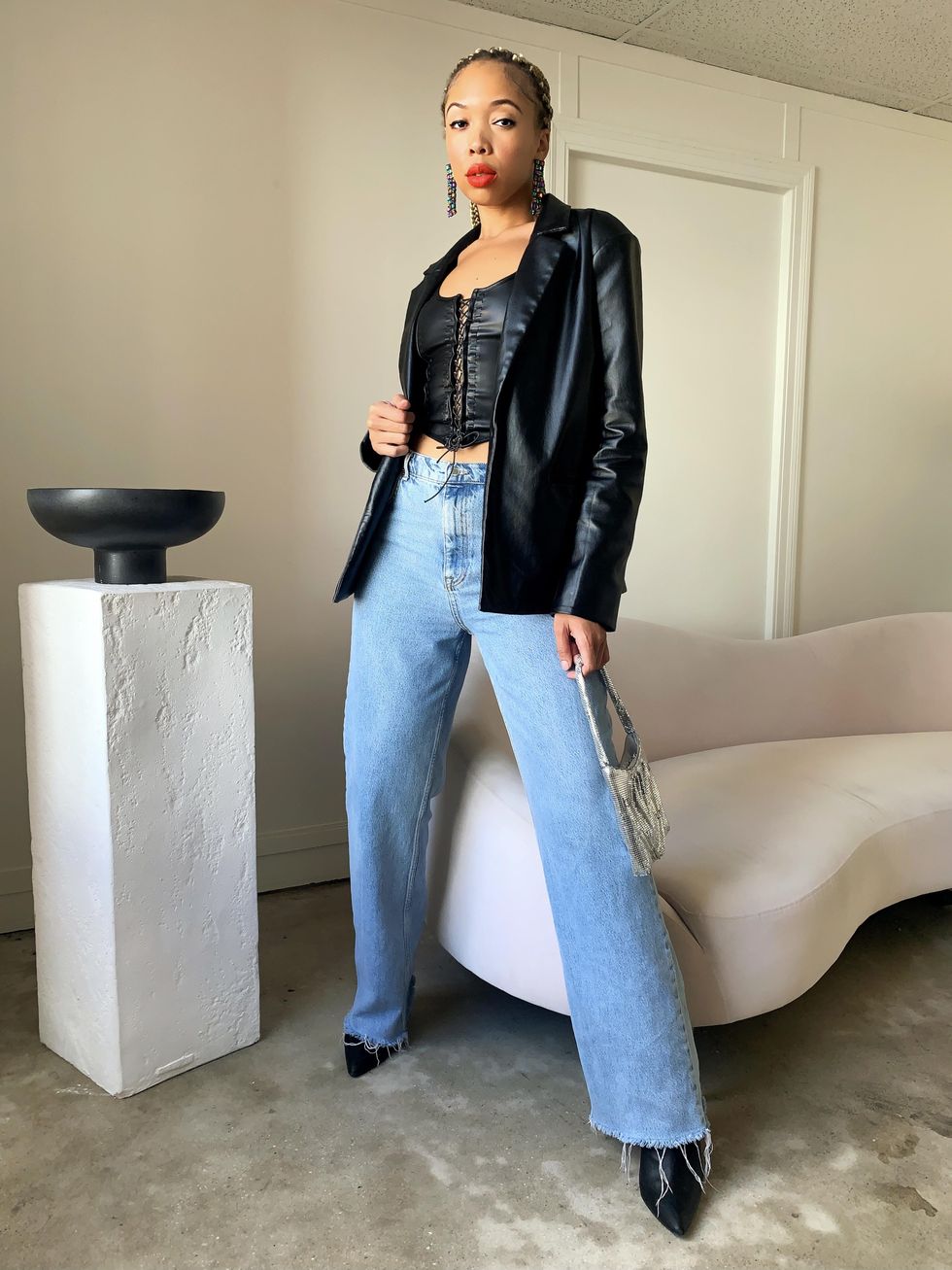 Shahirah Ahmed/xoNecole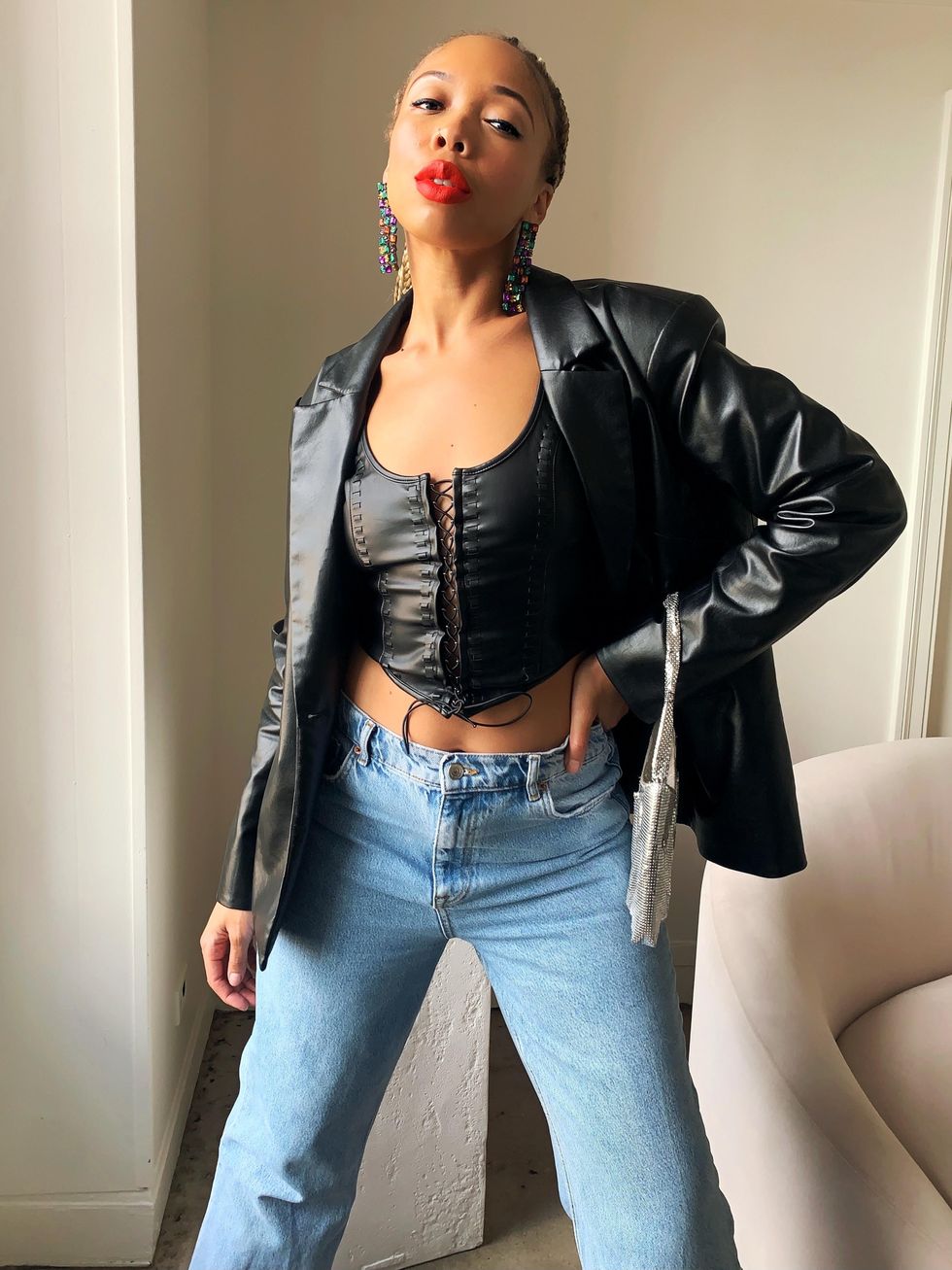 Shahirah Ahmed/xoNecole
Bringing in 2022 like an ultimate bad girl with good intentions, I decided to try this leather-on-leather outfit for the celebration. Pairing a laced leather corset and matching blazer with denim jeans keeps this semi-casual yet cool. Opt for a leather boot or heel to complete this NYE-inspired outfit.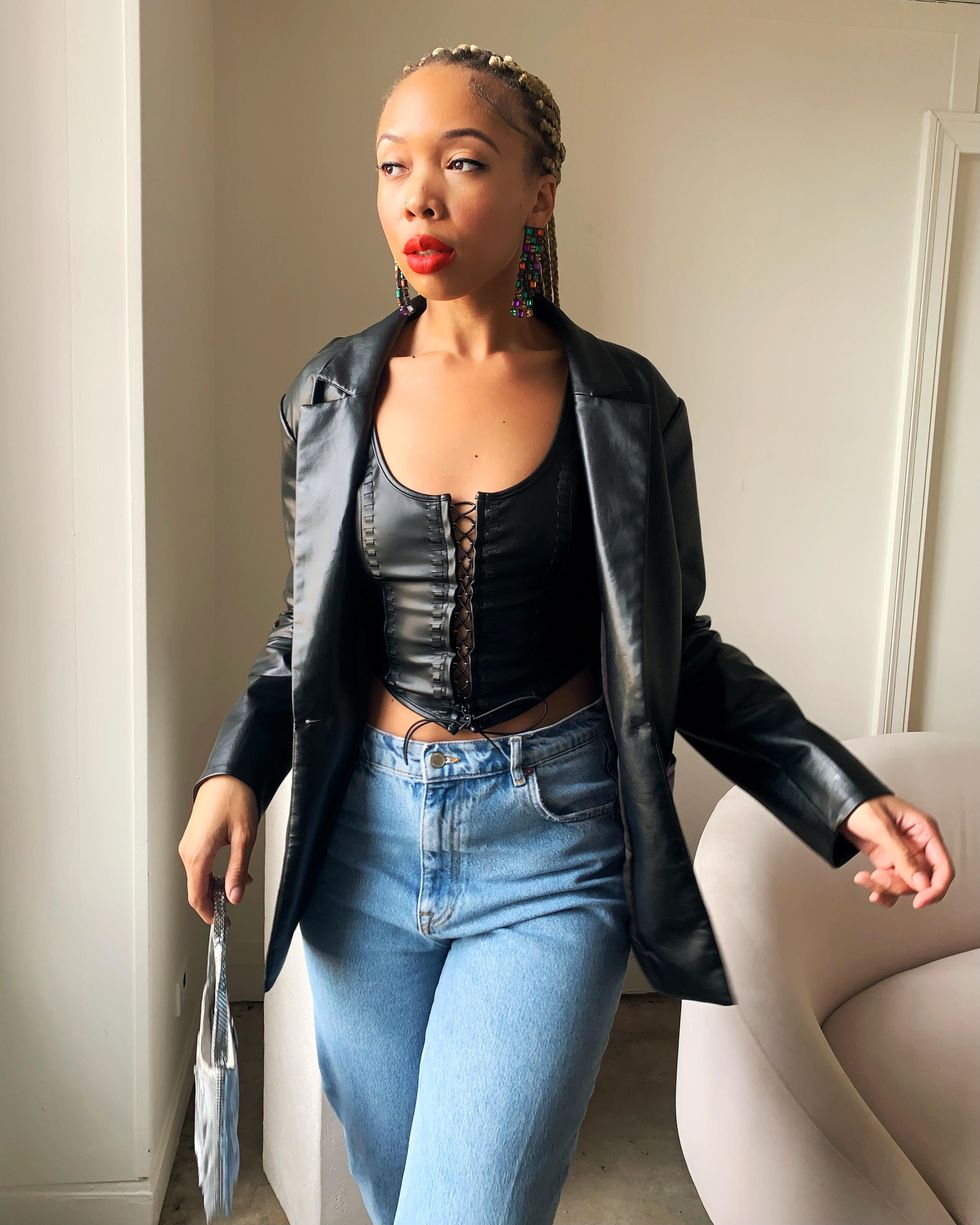 Shahirah Ahmed/xoNecole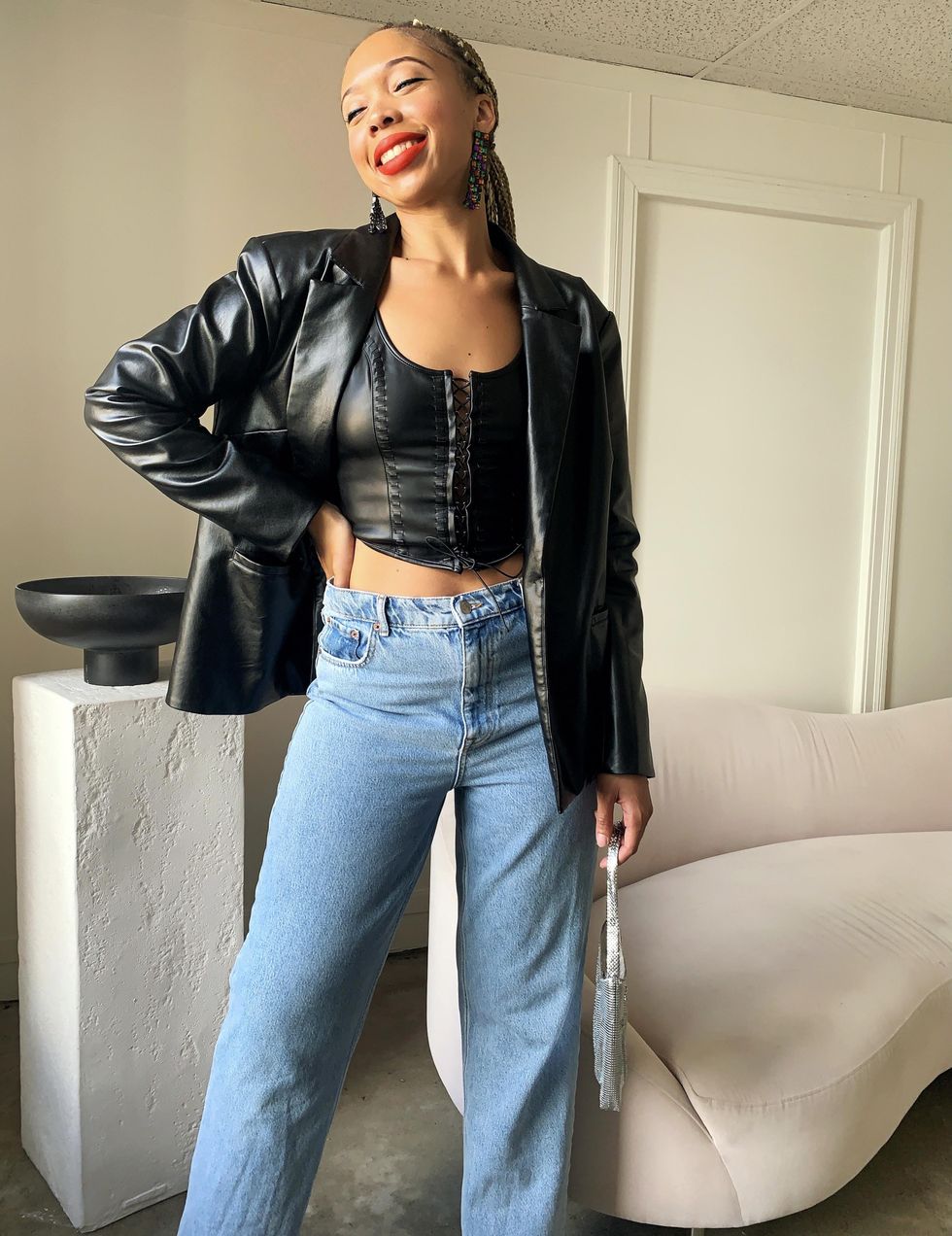 Shahirah Ahmed/xoNecole
Featured image by Shahirah Ahmed/xoNecole