Are you 'Little Miss Never Knows What Design to Get'? It's okay if you are because this is a safe space. We know that coming up with your next nail design can be as complicated as the Instagram algorithm these days. For me, getting my nails done and conjuring up a design has been a form of self-care and expression. With folks like Marsai Martin creating press-on nails that more than get the job done, the burden isn't as heavy and there are some nail techs out here redefining what nail design means.
---
Take the talented and sought-after Tolani Rosa, a nail tech at The Laq Lab in Brooklyn. She uses her love for creation to curate the most beautiful nails you'll ever see. Lucky for us, we got the chance to sit down with her to talk about nail design trends that we must try before summer slips away from us. "Mix [and] match nails would be number one on my list of trends right now," she tells xoNecole. "The girls are getting into having different designs on each finger which transcends all seasons depending on the colors used. Because the summer is the perfect season for fun nails, I'd encourage women to try it before fall."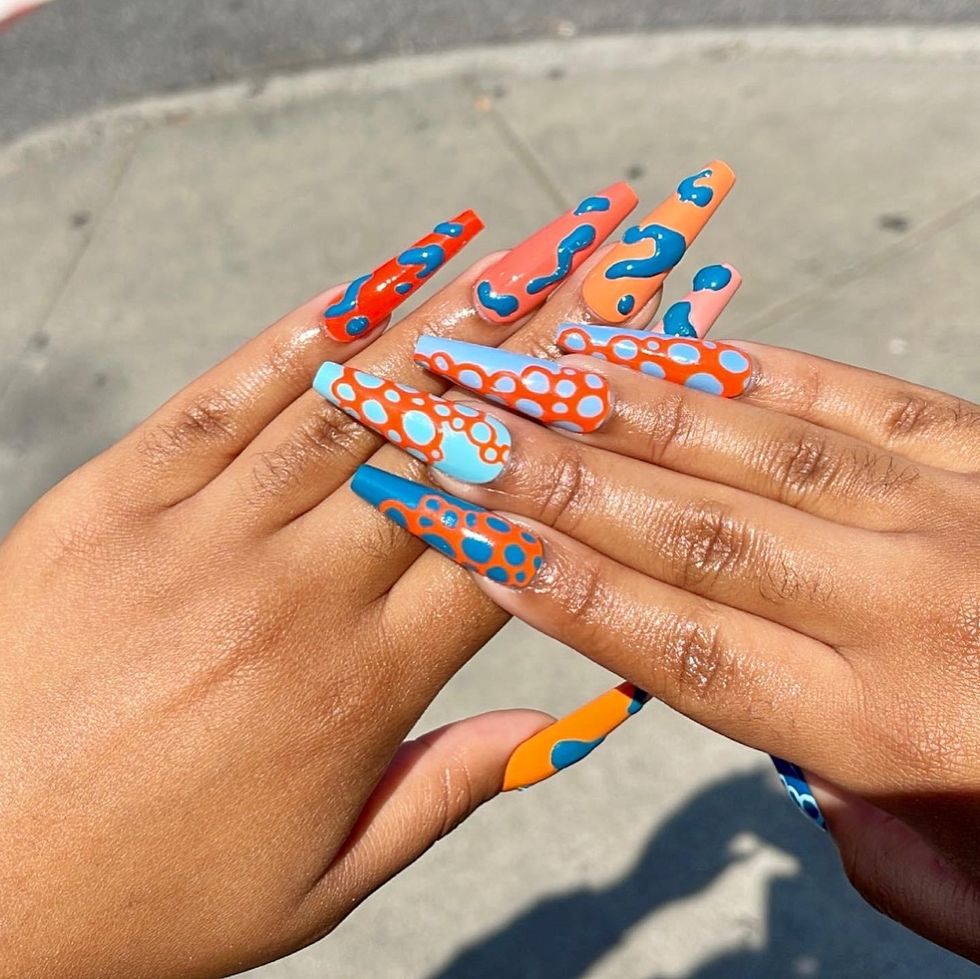 Courtesy of Tolani Rosa
When it comes to shapes, Tolani says the almond nail shape is by far the shape of the season, making it the top-tier shape for summer. "A few years ago I'd say it was a coffin [nail shape] but a lot of clients have been changing over. I feel like almond elongates the look of anyone's fingers as well as its versatility in allowing you to choose a rounded almond or more pointy almond."
And she's spot on because during my visit to The Laq Lab she slayed a colorful, almond set for me. It's one of those sets that have you looking at your hands every five seconds and using your fingers to point at unnecessary things non-stop.
Keep reading for more nail design trends Tolani recommends we try before the summer ends:
Colorful French Tip Manicures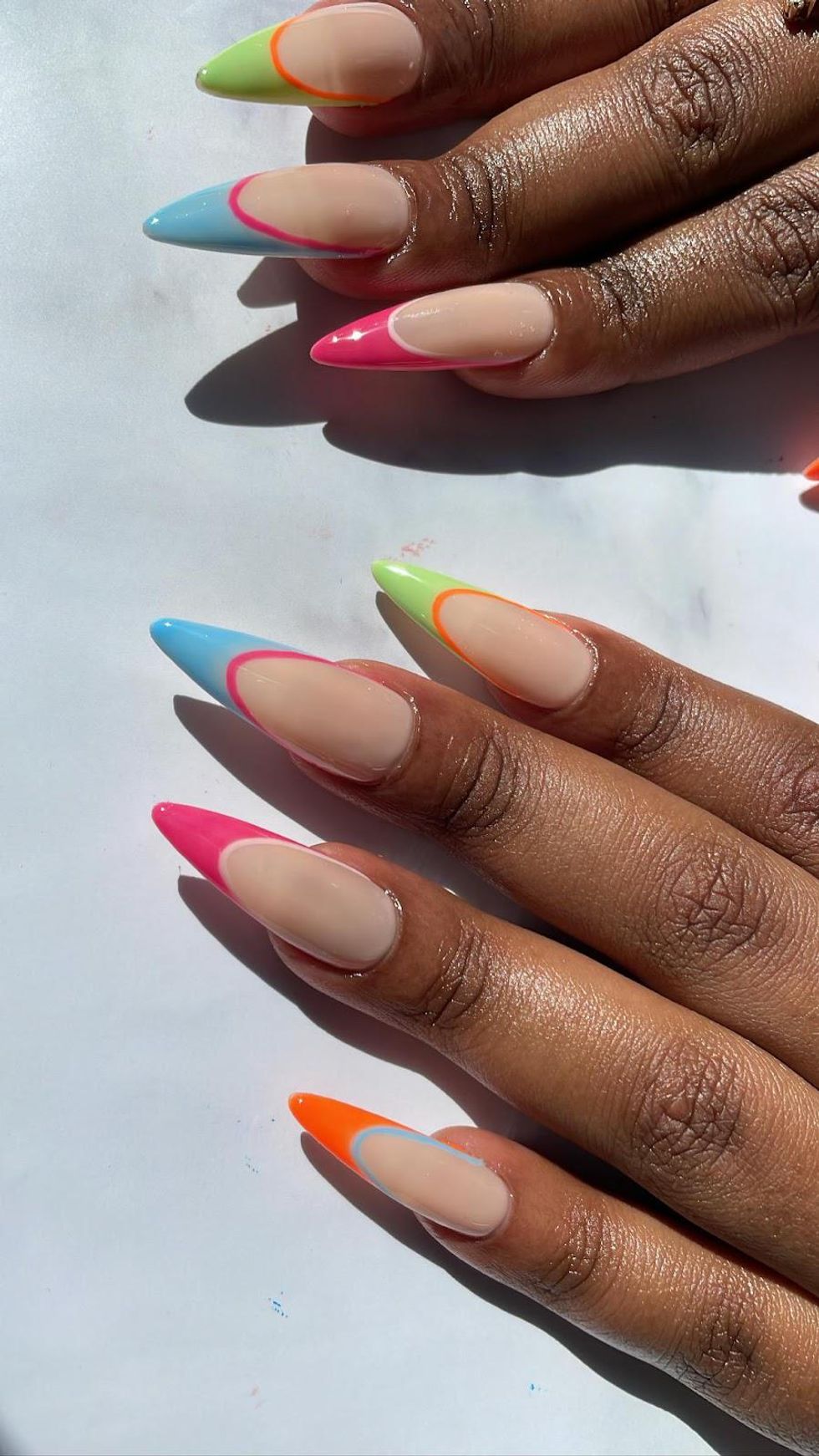 Courtesy of Tolani Rosa
You deserve some creativity at your fingertips. And what better way to get creative than with the classic French tip style? The colorful French tip manicure is a favorite because of its nod to a never-fail manicure classic that offers a modern take that dares to be more daring and bold.
Bright Colors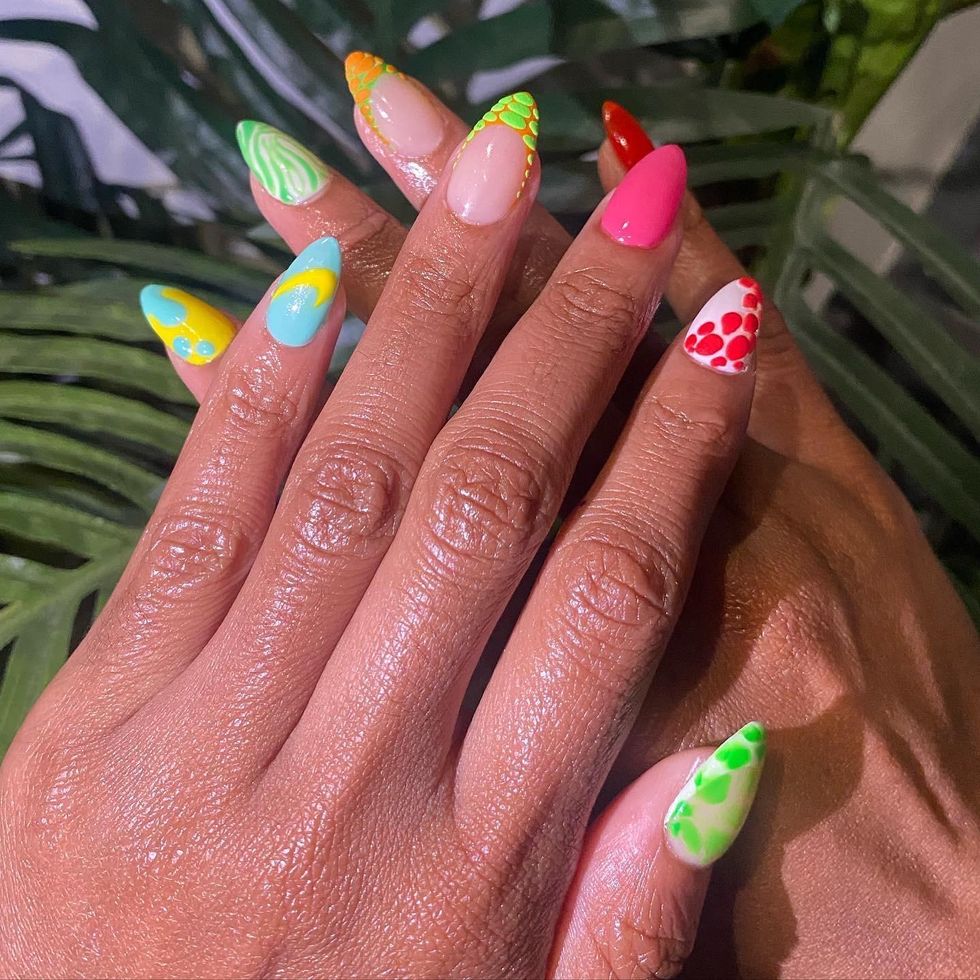 Courtesy of Tolani Rosa
Speaking of color, the time is now for colors that are as bright as our futures. Tap into your inner child by playing with electric neons and soft pastels. Take your dip into the bright side of the nail color pool another step further by incorporating another summer nail trend. You can experiment with color while experimenting with mixing and matching, like the nails pictured above.
3D Nail Art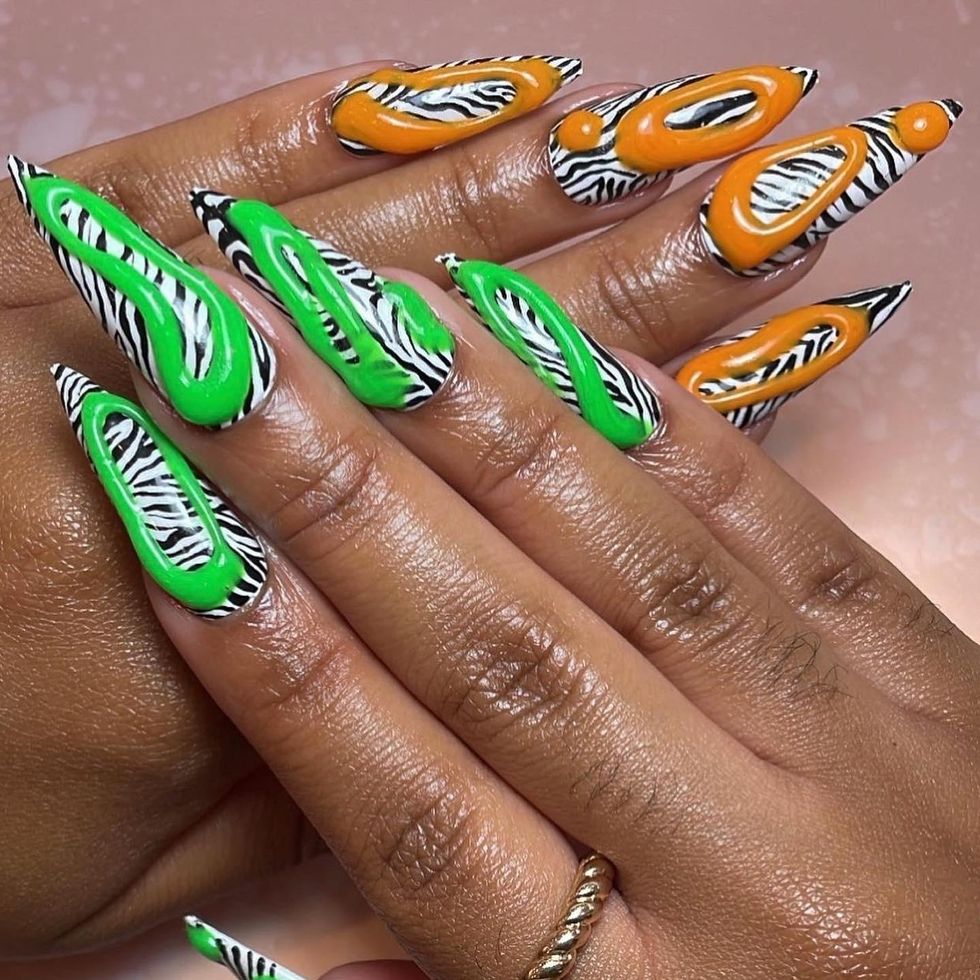 Courtesy of Tolani Rosa
It's time to take your nails to another dimension by embracing more than vibrant colors. One of this summer's most beloved ways to rock an eclectic manicure is by adding a pop of dimension with 3D additions. From nipple rings to acrylic architecture, there is a slew of ways to make your nails elementally unique.
The Perfect Nude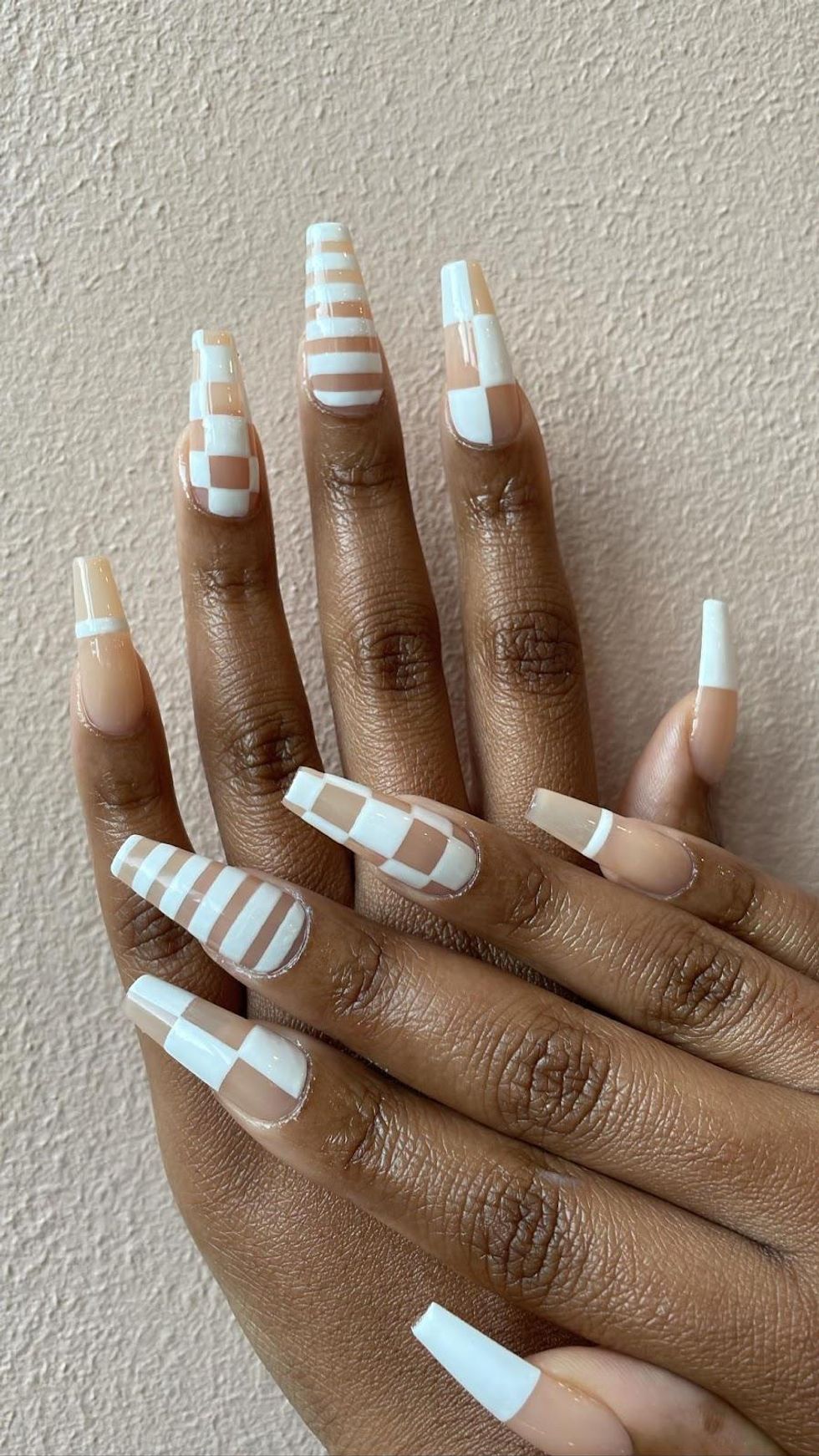 Courtesy of Tolani Rosa
If despite all the colors, you're still in search of the perfect nude nails, there's a place for that in this summer's nail trends as well. A Black girl and her quest to find the right nude could be a best-selling mystery novel. But once you find it, you're golden.
Which trend are you ready to copy and paste before September 22 when hot girl summer ends?
Featured image courtesy of Tolani Rosa