---
Some of your favorite brands and dream companies all have pages on LinkedIn and often use it to recruit talent. In other words, if you're not using LinkedIn to find your next job opportunity - what are you waiting for sis?
Through LinkedIn's Easy Apply feature, you can literally apply for jobs within a minute or two.
No bs.
Here's how the LinkedIn Easy Apply feature works:
Once you are logged into your LinkedIn account from the mobile app or your computer, click "Jobs" at the top of the page.
Search for the job you want. After that, all of the jobs that match your search criteria will load. Any job that has the LinkedIn symbol with "Easy Apply" next to it are jobs with the Easy Apply feature.
To make your life even easier, click "LinkedIn Features" that's at the top of the page after you search for your job, and filter for "Easy Apply".
Fill in the details to apply for the job.
From there, your LinkedIn Easy Apply application is pretty straightforward. It'll typically just ask for your preferred email address, a place to enter a phone number, and an option to upload your resume.
#dassit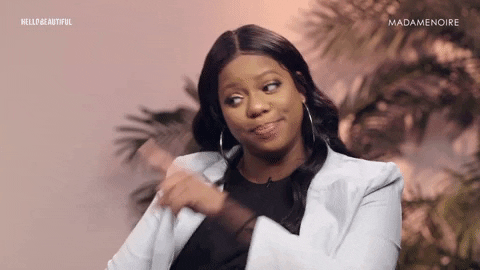 Giphy
Occasionally the company will ask for a few extra things like a cover letter, work authorization information, and years of experience, but oftentimes, the Easy Appy process is very simple.

Because LinkedIn's Easy Apply feature is super easy, companies typically get A LOT of applicants.
However, before you let it discourage you, keep reading for a comprehensive list of things you can do to make sure your application stands out, and for things you should look for when using this feature.
Leave the selfies for IG.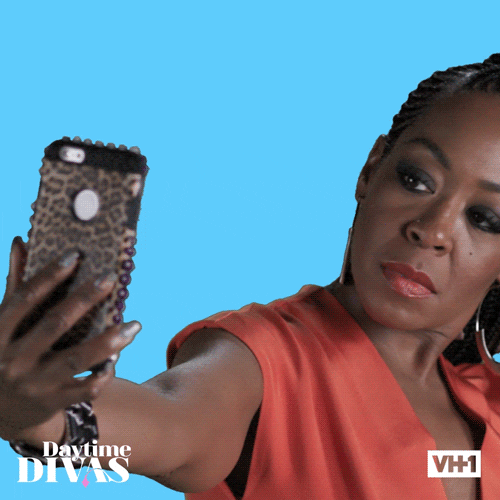 Giphy
This should go without saying. Having a great photo speaks volumes, but having a bad photo (i.e. low resolution, using filters, posting selfies) could get you passed over.
Your photo should be high-resolution, professional, well-lit, and should reflect a positive image of you. When you apply for a job using Easy Apply, your photo is one of the first things that the recruiter will see so be sure to make your first impression, the best one.
Write a strong LinkedIn headline.
Your headline is one of the most important sections of your LinkedIn profile. Before employers see your resume or your complete profile, they have to select you from a long list of candidates. This candidate list includes the following information: your picture, name, location, and headline. Those four things are ALL employers have when deciding whether you're a good candidate or not (as you can see, first impressions are everything). If the employer sees that your headline doesn't line up with what they are looking for, you'll be passed over.
Align your location.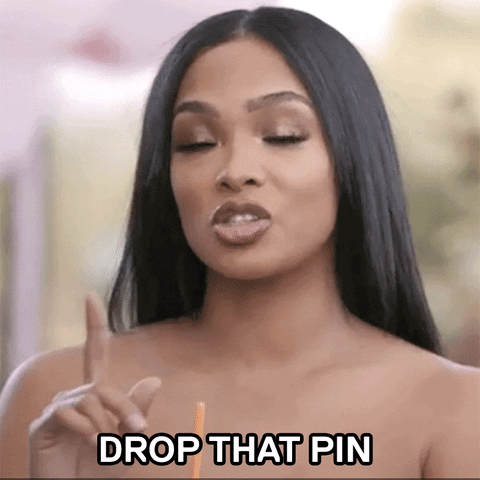 Giphy
Ensure that your location aligns with where you're looking for jobs, not necessarily where you currently live or work. At times when employers are viewing your Easy Apply application, they'll look at your profile and may pass you over if your location that's listed doesn't align with the organization's needs.
Don't slack on the Skills and Endorsements sections.
There is an option to "View critical match" for the employer and it shows the recruiter a breakdown of how well your profile aligns with the job description.
The "Skills" area above is made up of the keywords you entered into your Skills & Endorsements profile section, as well as words you used throughout your profile. When looking for the candidate that will be the best fit, recruiters will often use the "View critical match feature".
Use keywords everywhere - literally.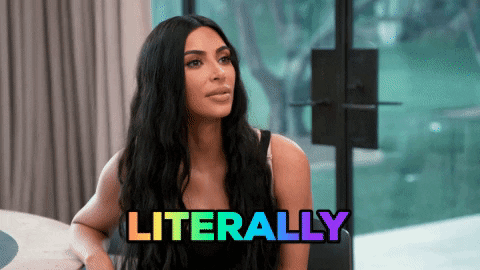 Giphy
As you are updating your profile, your text in your profile MUST include keywords that match the job description. Use variations of filter keywords in your profile summary and job descriptions (For example, if you're looking for a role as a social media manager, you would include things like "social media", "marketing", and "content strategy" as your keywords). Be sure to include technologies you have used in your list of skills as well.
Make sure your profile is 100% complete BEFORE you apply.
The first thing a recruiter will do after they receive your Easy Apply app is look at your LinkedIn profile. Before you start applying to jobs, you need to make sure your profile is good and accurate AF. In other words, your profile picture should be on point, and all of your jobs and relevant skills should be listed with keyword-rich descriptions.
Go ahead and customize your profile and resume.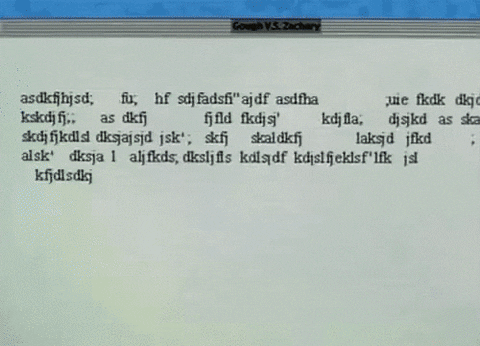 Giphy
If the role you're applying for is different than your current skills and experience (even a little), you must craft your profile to show how you can be a good fit in the new role. Use the summary section to talk about how you are ready for more responsibilities, have been doing the work in another capacity, or how you are taking courses to bring your skills to meet the job requirements.
On the same note, including your resume is not mandatory for most Easy Apply jobs, but attaching a customized resume will help you stand out from the other Easy Apply applicants. Just like you would do with any other job you are applying to, you should ALWAYS customize your resume. It doesn't matter if you are applying for the job on the company's website, Indeed, or through LinkedIn, customization is key.
Don't forget the cover letter.
If you really want to boss things up, you should include a customized cover letter for the job you are applying to.
Since Easy Apply only gives you the option to upload one attachment, include your cover letter in the same PDF file as your resume so that it's a single document to upload. Just make sure it's on a different page, but saved altogether in the PDF.
Be the follow up King (or Queen).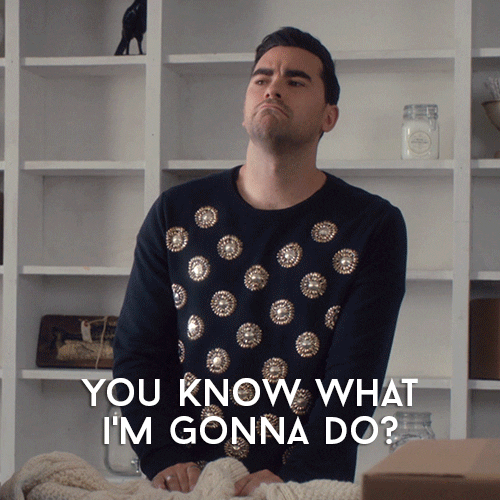 Giphy
Companies typically get hundreds of applicants per job posting so taking the extra steps to stand out and follow up with the recruiter is a must.
For some Easy Apply job postings, you can see who posted the job. If not, just do your research on LinkedIn, and I'm sure you can find the right person to contact.
Please note: Finding a contact on LinkedIn ain't hard y'all. If you can find your boyfriend's ex-girlfriend from 10 years ago profile on IG, you can use those same research skills to find the recruiter for the company.
After you apply, follow up with a nice, thoughtful email (or in-mail if you're using LinkedIn). Let them know that you have applied, share your elevator pitch, and include your contact information just in case they're ready to schedule your interview.
Tweet us and let us know how you like Easy Apply! Good luck on your job search!
Want more stories like this? Sign up for our newsletter here to receive our latest articles and news straight to your inbox.
Featured image by Getty Images