Kim Porter was a lot of things: supermodel, girlfriend to two famous musicians, actress, and socialite. But to 2 boys and 2 girls, she was just "mom."
---
Many of us know her from her days modelling for the likes of Tommy Hilfiger and Revlon, or on the cover of fashion magazines like Elle and Marie Claire. You might even remember seeing her on the arm of Diddy back when hip-hop was beginning to rule the airwaves and affect the entirety of the world's culture. But the 47-year-old was more than just a pretty face. By all accounts, her presence lit up every room she entered and her grace and kindness outshined her stunning beauty.
Born in Columbus, Georgia, Porter eventually got her start in the modelling world when she moved to Atlanta after graduating from Columbus High School in 1988. Her first high-profile romance was with crooner Al B. Sure, and in 1991, she gave birth to her first son, Quincy. Shortly thereafter, she began an on-again, off-again relationship with Sean "Diddy" Combs that began in 1994 and lasted through 2007. Diddy adopted Quincy, and the pair welcomed another son, Christian (King Combs) in 1998 and twin daughters D'Lila Star and Jessie James in 2006.

While the couple never married, they were possibly the first celebrity couple to really display what co-parenting and blended families can look like: always spending the holidays together, wishing each other "Happy Birthday" and sending positive vibes each other's way via social media, and keeping a consistent environment for their kids.
The relationship between the two had its fair share of rumors and infidelity, but the love between the two was real. "Puff was in love with her from the first time he saw her," Andre Harrell told Essence back in 2007. "You could tell from the way he looked at her."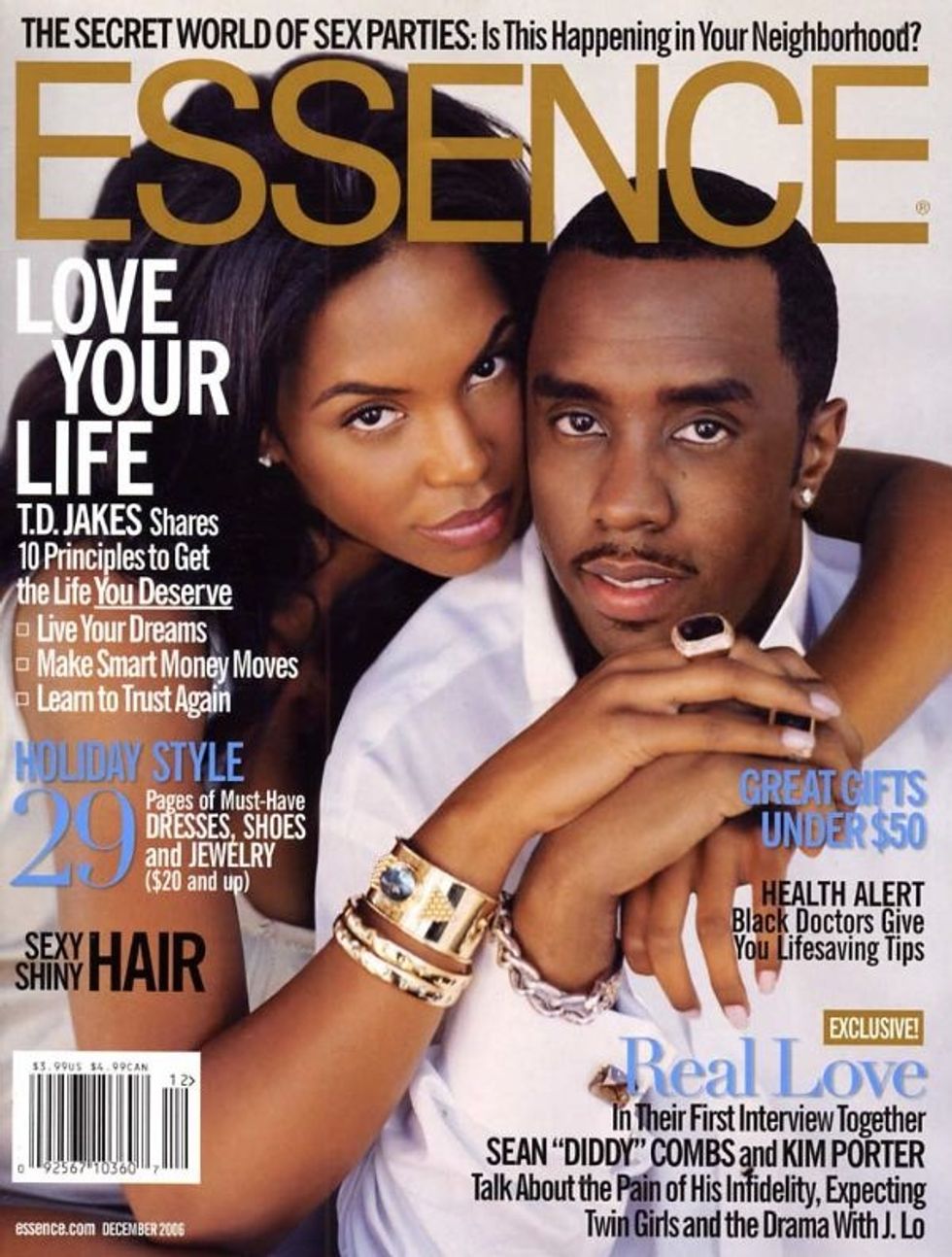 And as a mother, Diddy considered her the cream of the crop. He told Jet Magazine in 2008 that, "Kim is an incredible mother to our children. We've been part of each other's lives for many years and I have always admired her courage and strength. We're the best of friends."
Her commitment to her role as a mother was always apparent. As most proud mothers do, we dote over each and every one of our kids, marvel at their success, and share intimate moments with our friends and family via social media.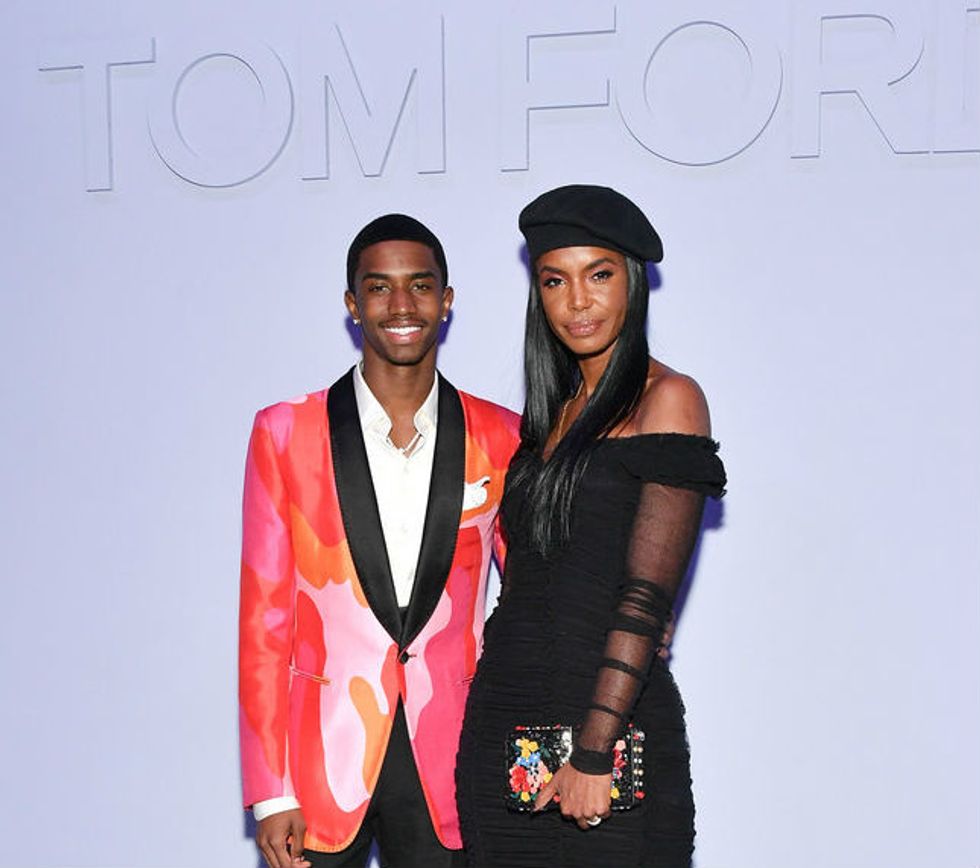 But for Kim, while she seemingly kept a low profile after her modelling and acting career, she always made sure she was present in her children's lives, and the kids always let the world know how much they loved their mother. Despite her relationship not working out, she made sure to not only include their father in their lives, but that they remained close enough to maintain a loving and amicable relationship for the sake of the kids. In 2007, she told Essence:
"You know how when two people go their separate ways, most of the time there's animosity? It's not like that with us. Sean and I have this bond, this friendship. It's not about 'if you're faithful to me, if I'm being faithful to you.' We're friends. I'm the person he can tell his innermost thoughts to and he's that person for me. He still calls me everyday and we talk. There's no ill feeling or 'I can't stand you, I hate you, don't call.' There's none of that. We have three children together so that's just not an option. We're committed to our children even if we couldn't commit to each other."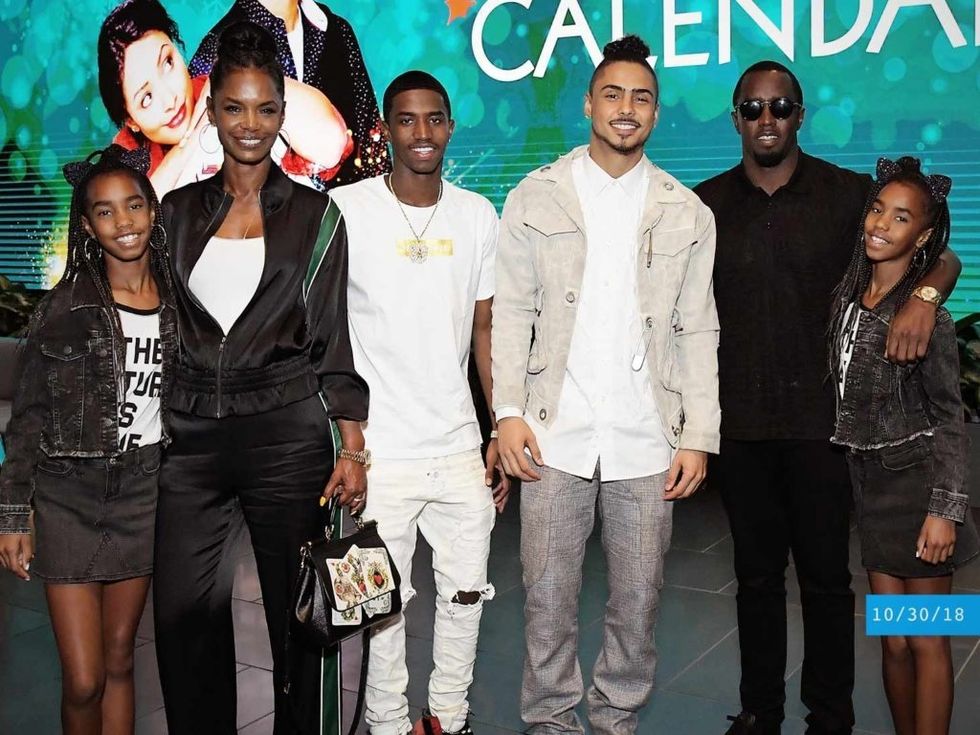 According to TMZ, Porter was found unresponsive in her Toluca Lake home earlier this afternoon. There are reports that she was suffering from an undisclosed respiratory illness, but the cause of death has yet to be confirmed.

When the news broke, the outpouring of condolences followed. Rapper 50 Cent shared that, "She was loved and will be missed dearly." Mase also shared that he, "Can't believe someone so special and contributed so much...I'm speechless."
Model Draya Michele shared that she had recently run into and hugged Porter and said that she, "Didn't even look like you were battling anything." Actress Keke Palmer also shared a heartfelt tribute, recalling a time where they lived very close to one another and that Porter would, "Tell me everything I needed to learn, never holding back and always keeping it fun."
This is a huge loss to the family. While many lost a friend and confidant, her four children are sadly without a mother. Few losses are greater than the loss of a parent at a young age, and our hearts go out to Quincy, Christian, D'Lila and Jesse.