Some days, I get lazy with my eyeliner and other days, I struggle with getting my wings to match one another. I decided to do some research to see if there was a genius who invented a tool for my unnecessary laziness and I discovered the wing stamp. And if you're wondering what the heck that is, keep reading and find out if it's worth adding to your makeup arsenal.
---
So, a wing stamp is basically an eyeliner that's shaped like a wing and all you have to do is stamp it on the outer part of your lid. Most wing stamps actually have an eyeliner attached on the other side of the pen, because you will have to complete the winged look with a regular liner. How dope would it be if the liner actually stamped a cat eye on your entire eye? Anyway, I did my best to find a quality yet affordable eyeliner/wing stamp and I purchased Winged Eyeliner Stamp Waterproof Long Lasting Liquid Eyeliner Stamp Tool in black. The quality is similar to drugstore makeup liners and costs only $10.
Check out the pros and cons that I've gathered while testing the product:
Pros: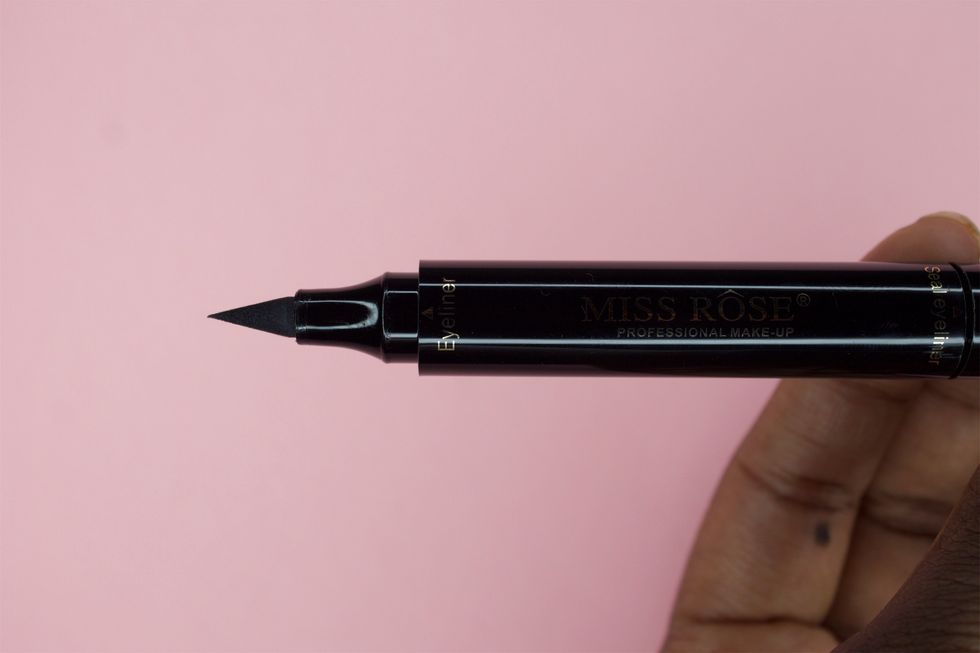 Writer Krissy Lewis/xoNecole
It does hold up to its claims to be waterproof and smudge-proof. It lasts all day and comes off easily with makeup remover.
The black in the liner and stamp is actually jet black. It's a pet peeve of mine when "black" eyeliners have a dull or faded black.
It's affordable.
Although this particular brand doesn't come in different sizes, you have that options with other brands.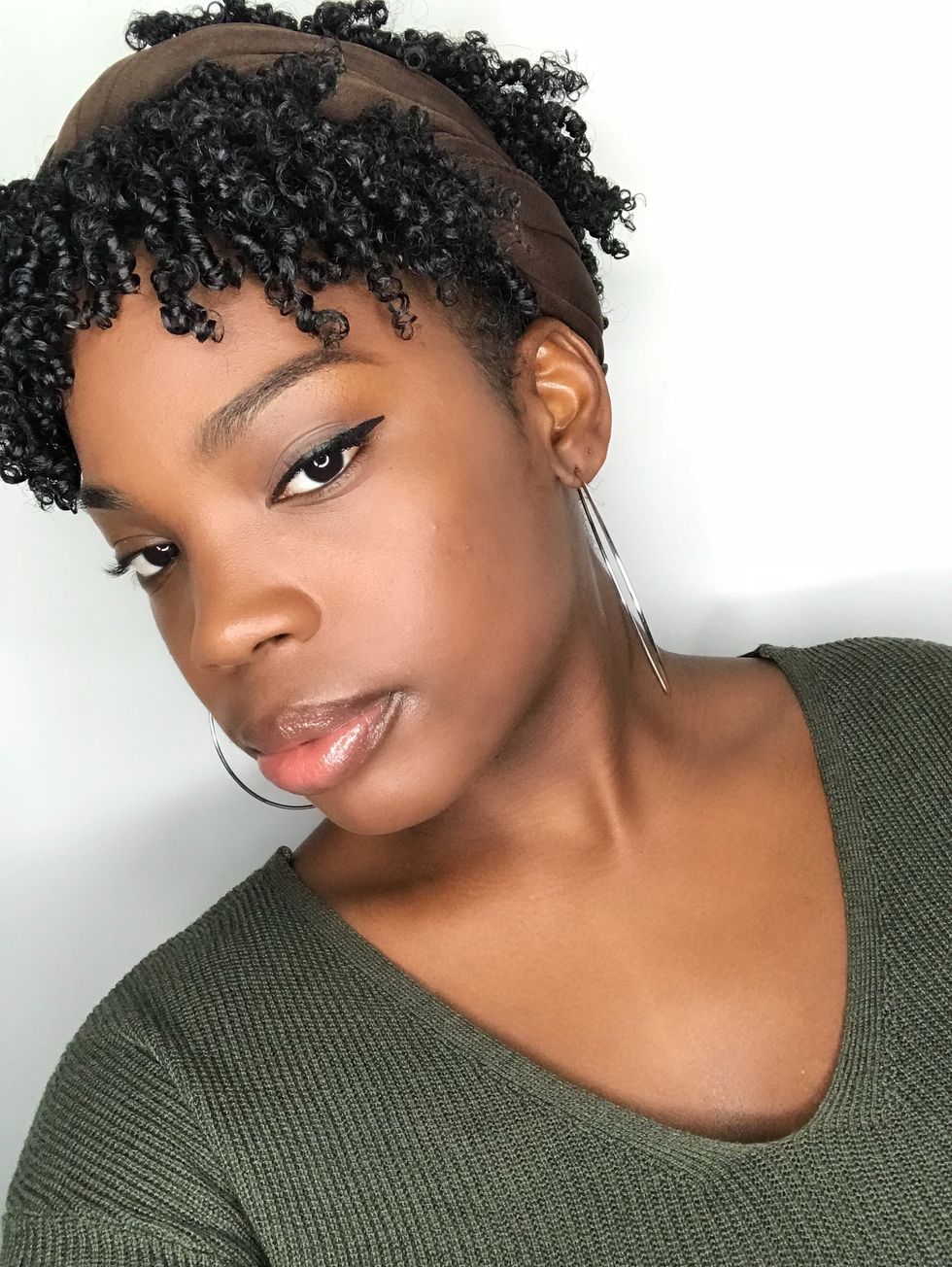 Writer Krissy Lewis/xoNecole
Cons: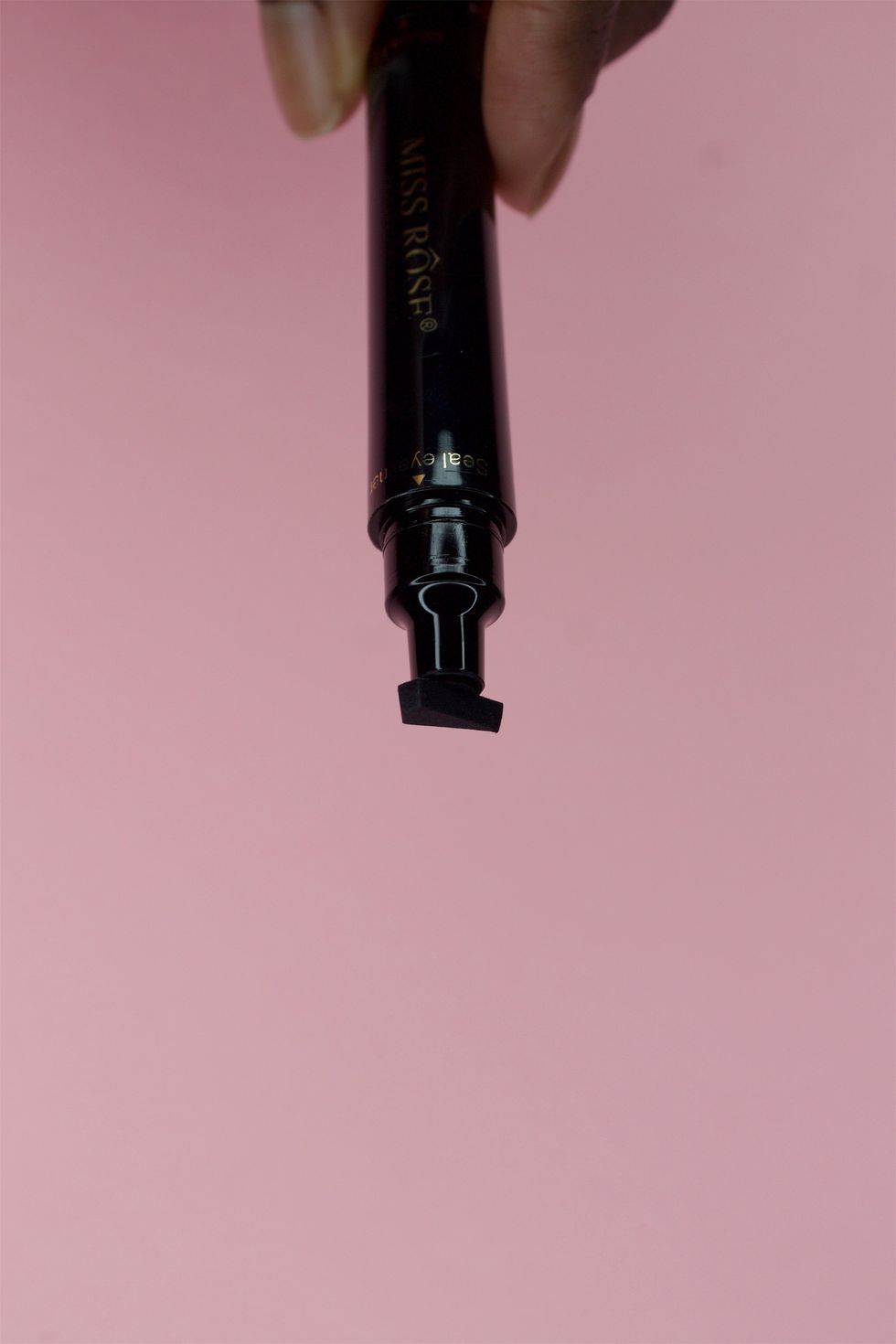 Writer Krissy Lewis/xoNecole
The eyeliner is a bit too thick. I prefer to use a skinnier liner because it helps me get more flexibility and precision.
It does limit any customization you may need to do to the wing. For example, one of my lids are more hooded than the other and it makes it harder for both lids to look identical.
Overall, the idea of a wing stamp is great. However, I don't think it saves any more time than doing it yourself. I originally thought that it would be an easier and a more seamless option that would save me time.
The product isn't for me, but I do think it's a good option for beginners. It gives you a guide and outline to go off of, so if you're someone who can't quite get the winged liner down, this is a great way to learn.
Related Stories
I Tried To Get A Natural Face Beat With Glossier – Read More

4 Highlighters You Need In Your Beauty Arsenal – Read More
The Black Girl's Guide To Color Correcting – Read More
I Tried 4 Drugstore Foundations & This Is How It Went – Read More