---
Sometimes speaking up for ourselves and what we deserve at work is easier said than done. While previous studies say women don't negotiate as often as men, recent studies counter and suggest that women do in fact negotiate, they just don't get their full ask as often as men. The beautiful thing about life is that there is power in asking for what you want, especially in the workplace.
We talked to a few boss women in career coaching on the art of negotiation and helpful tips to get what you want.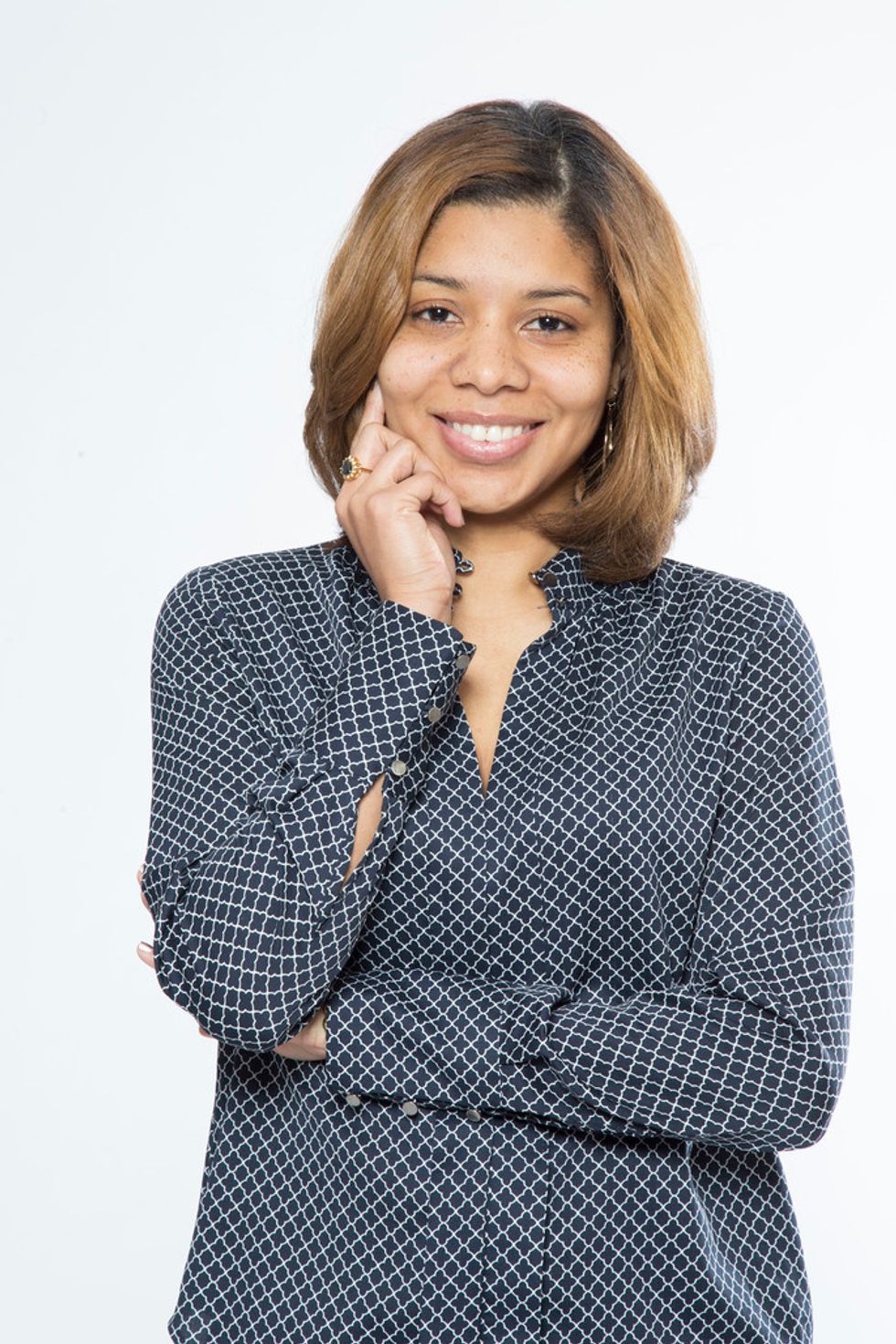 Jacqueline Twillie
Big Yourself Up and Prime The Pump
If you know you've been killing it and other people are acknowledging your value-add, let your boss know this too! "When you're receiving compliments at work, [it's important] to really accept them so don't shy away and say, 'No big deal.' Really say, 'Thanks for recognizing that. I pride myself on doing this well.' [That way] you are emphasizing the value that you add. So, you've been priming the pump with those two things."
Speak From A Standpoint of Team
Understanding your company culture and language is crucial in stating your case that you understand the vision, direction and business goals for the company, and how you meet or exceed them. Jacqueline recommends using the DISC Profile Assessment which gives insight into how people communicate.
"When you ask for something, whether it's that time off from work or a promotion and some type of adjustment, what you should do in the next instance is use language like 'we' and 'us,' it needs to be communal."
We know that double standards are real, and common language can be particularly helpful for women. "Stanford researchers showed us a few years back that western culture American culture specifically expects women to be communal, and because we have to be communal that is like a two-edged sword," says Jacqueline. "If we come off like 'I-I-I' it will backfire even if we negotiate with a woman."
L.A.T.T.E.
When it comes to negotiation, Jacqueline lives by the motto L.A.T.T.E – a checklist of five points you should use before you go into a negotiation which she shares in her book, Don't Leave Money On The Table: Negotiation Strategies for Women Leaders in Male-Dominated Industries. It stands for:
Look at the details.
Anticipate challenges.
Think about the walkaway point.
Talk it through.
Evaluate the options.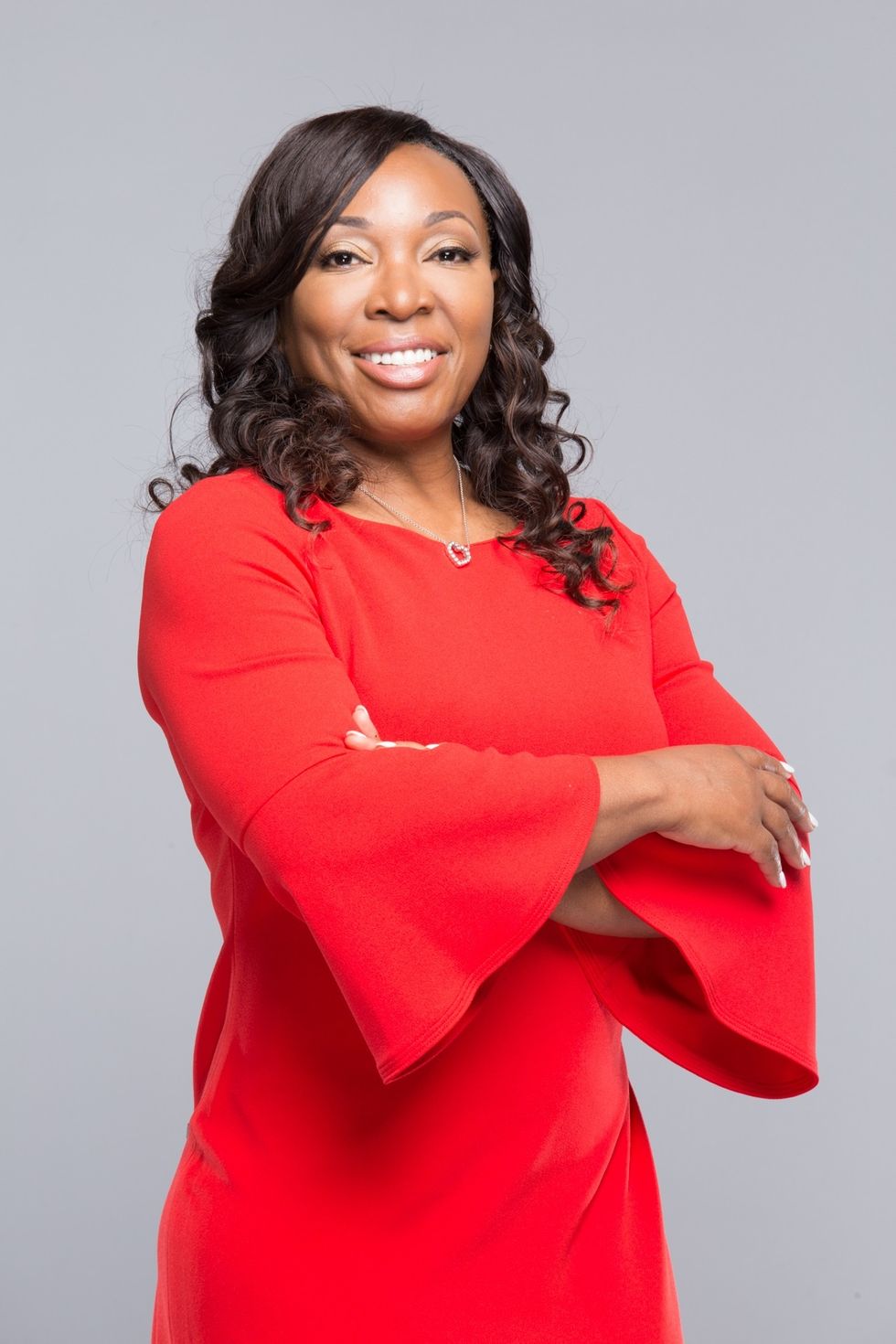 Yvette Gavin
Build With Your Boss
One-on-one meetings with your boss are optimal times to showcase your work and skill set. "You should be having regular one-on-one conversations, meeting with the person they report directly to. Don't wait for your manager to schedule a one-on-one with you. You schedule it with him or her," says Yvette.
Frequent one-on-one meetings with your boss allows them to understand your work value and can place you in a better position to negotiate comfortably. "When you want to talk to your leader, it shouldn't be like, 'OK, now I need to have a conversation about making more money.' You should have already established some type of rapport so that by the time you get to the place where you now want to really negotiate, you have something more to leverage."
Tone and Body Language Is Key
How we carry ourselves is also a reflection of how we feel about ourselves. While it's natural to be nervous in a negotiation meeting, it's important to exude confidence. Show that you deserve a seat at the table through verbal and non-verbal behaviors like sitting up straight, speaking loudly and clearly and eye contact. "If someone comes into my office and they are acting meek, not looking me in my eye and don't sound like they are convinced that they deserve to earn a pay increase, I'm not going to buy it either."
Time Your Negotiation Request Properly
If your company is in crisis mode about budget cuts or operation issues, then it may not be a good time to bring up a promotion request. Instead, set yourself up for a promotion by showing you're a team player and are flexible to changes.
"If you have knowledge that the company is about to go through a transition weather [it is] a lay off or cut back, your leaders are more concerned at that point about putting out the fire," says Yvette. "You really just want to show yourself and adding greater value than your peers when that transition [happens] and how you do that [is] you volunteer to help in some way right help help your leader."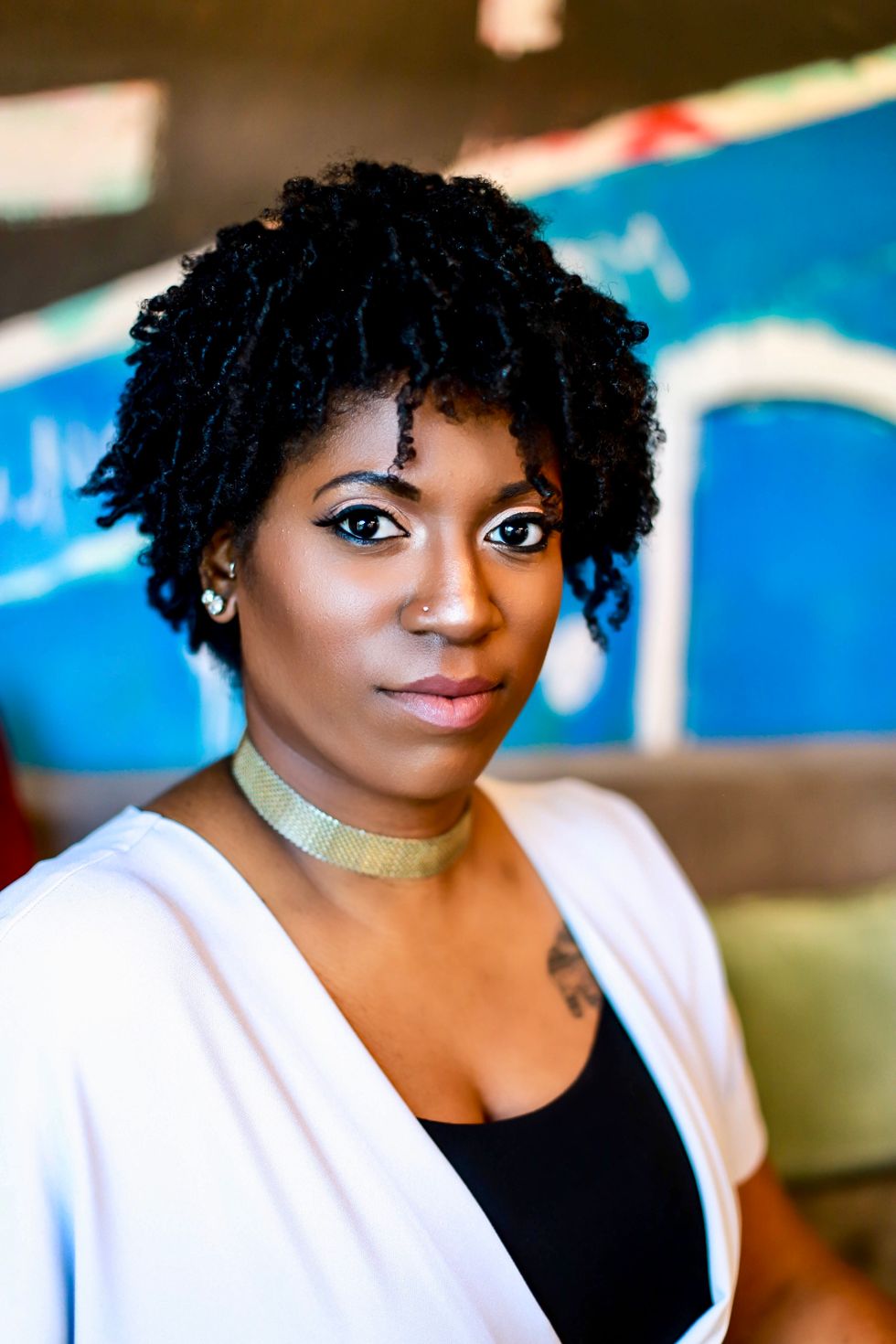 Latesha Byrd
Play It Big With Negotiation Ask
"Every year, you need to ask for something. Ask if you are on track to receive a promotion or what your future looks like at that company. There are so many things you can negotiate for, like maybe you want a flexible work schedule. So, think about your current lifestyle and the position you are in."
While many may typically think of negotiations as financial, Latesha recommends exploring more ways your company can invest in your growth and success.
"Don't just focus on salary, [focus] on the other things and other benefits that you want," says Latesha. "One thing that I think we should all negotiate for [is a] professional development budget - that includes going to conferences [and] letting them pay for membership professional association."
Be Confident In Your Value
Despite the nerves you may be experiencing during a negotiation meeting, it's important to conceal it as best you can. "They (managers) can kind of sense that fear and hesitation and nervousness, they're not going to take you seriously. Speak from a place of, 'Hey, this is how I've added value.'"
Latesha also recommends to stay away from language like "I think." You know what you deserve, say it with your chest!
Want more stories like this? Sign up for our newsletter here to receive our latest articles and news straight to your inbox.
Featured image by Shutterstock