Jada Vanderpool
Jada Vanderpool is a writer, content marketing professional, and events creative from New York City who loves her coffee as much as her cocktails. Read more on her personal life lessons at Mimosasandgirls.com, and join #Letsmeetup Millennial Girl Meetup on Meetup.com to connect through events.
Landing a dream or high-paying job can be a huge, humbling, and celebratory moment. I vividly remember the feeling of excitement I had getting my first high-paying job. In the course of a year, I was able to get my first apartment, pay off some card debt, and do a little shopping. I reveled in all I was able to do outside of work, and enjoyed the new things I was learning in the office too. But my second year into the job, I realized I may not be as into my role as I thought. The thought slowly gnawed at my mind, and as time progressed, I became agitated at the direction my job was heading. My silent frustration grew loud, and when it did, all I wanted to do was hit the exit for any job that would hire me quick.
A Gallup Poll reported that 70% of employees in the US are disengaged at work. Often, we stay at a job too long out of company loyalty, financial stability and comfortability. By the time we realize we no longer want to be there, we're miserable, frustrated with how we're spending our days and scrambling for any way to get out. While other surveys show that frequent job hopping can be a big obstacle for unemployed candidates looking for work, staying too long at the job also show a lack of interest in career growth. Yes, there's something so comforting about waking up to a stable job, income, hearty benefits and of course, a direct deposit. But could it be time for you to move on from your job?
Quitting Your Job: Signs It's Time To Move On
You No Longer Feel Your Work Is Growing In The Direction Of The Company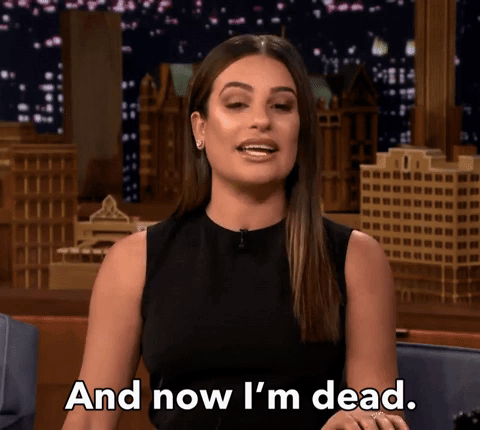 Companies go through transitions all the time, but do you really see yourself heading in the direction your company is? Do your career goals align with what they're trying to do, or do new tasks stray further from what you believe your true purpose is? If you are mindful of where your personal life mission stands, your employers can help you assess if there's a future in your current job or not.
Seeing Cyclic Business Practice Nuances 
Last year, your company was in a crisis mode over an operational issue. It's a new year, and your company is in crisis mode again over the same or a similar situation. There was never a procedure or plan put in place the first go-around, and now you're at square one of how to put out the fire. Take heed to these flags that point at what may be standard business malfunctions. While it may have seemed like a one time incident, it may just be the company's culture of handling (or not handling) issues. Try suggesting new, long-lasting ways to handle crises. If it seems like no one's interested in implementing a resolution, then it may be time to accept the work culture for what it is and move on.
You Find Yourself Struggling To Get To Work On Time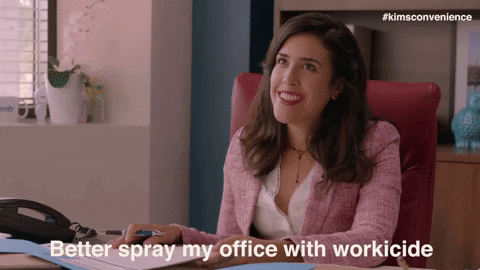 Are you dragging yourself out of bed every morning feeling unmotivated to go to work? When you arrive at work, are your thoughts more negative than positive? If every morning feels like "just another day" and you're counting down to the weekend, it's clear that you're just not interested - and honestly that you might've stopped caring about your job altogether. Before you land in trouble over tardiness or unexcused sick days, actively take steps towards planning your next job move to give yourself something to look forward to each day.
There Is Little To No Chance Of Growth
Sometimes you can finagle creating your dream role or at least sneak in a few tasks you enjoy doing. And sometimes, you just can't. If promotions are slim at your job and your job duties are pretty mundane, it's not going to change unless executive staff does. And if executive staff doesn't plan on leaving for another 10 years, well, you know the rest.
You're No Longer Interested In Hanging Out With Co-workers After Work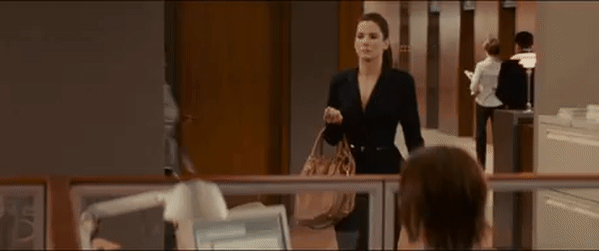 You used to love meeting people at work mixers and happy hour events. Now, you don't care to see or talk to anyone new. You have one coworker who you complain with about everything that's wrong at work. Save the both of you that negative energy, and instead focus on how to get back in the game of job hunting.
If any of these sound like you, then it's definitely time for you to begin taking steps towards the next steps in your career!
Did you know that xoNecole has a new podcast? Join founder Necole Kane, and co-hosts Sheriden Chanel and Amer Woods, for conversations over cocktails each and every week by subscribing to xoNecole Happy Hour podcast on Itunes and Spotify.
Want more stories like this? Sign up for our newsletter here and check out the related reads below:
These 3 Women Boldly Quit Their Jobs & Changed Careers
Your First Job Won't Be Your Dream Job
4 Job Hunting Tips From A Serial Job Hopper
Tired of Indeed? Here Are 5 Other Places To Find Jobs Online
Featured image by Shutterstock
Sometimes speaking up for ourselves and what we deserve at work is easier said than done. While previous studies say women don't negotiate as often as men, recent studies counter and suggest that women do in fact negotiate, they just don't get their full ask as often as men. The beautiful thing about life is that there is power in asking for what you want, especially in the workplace.
We talked to a few boss women in career coaching on the art of negotiation and helpful tips to get what you want.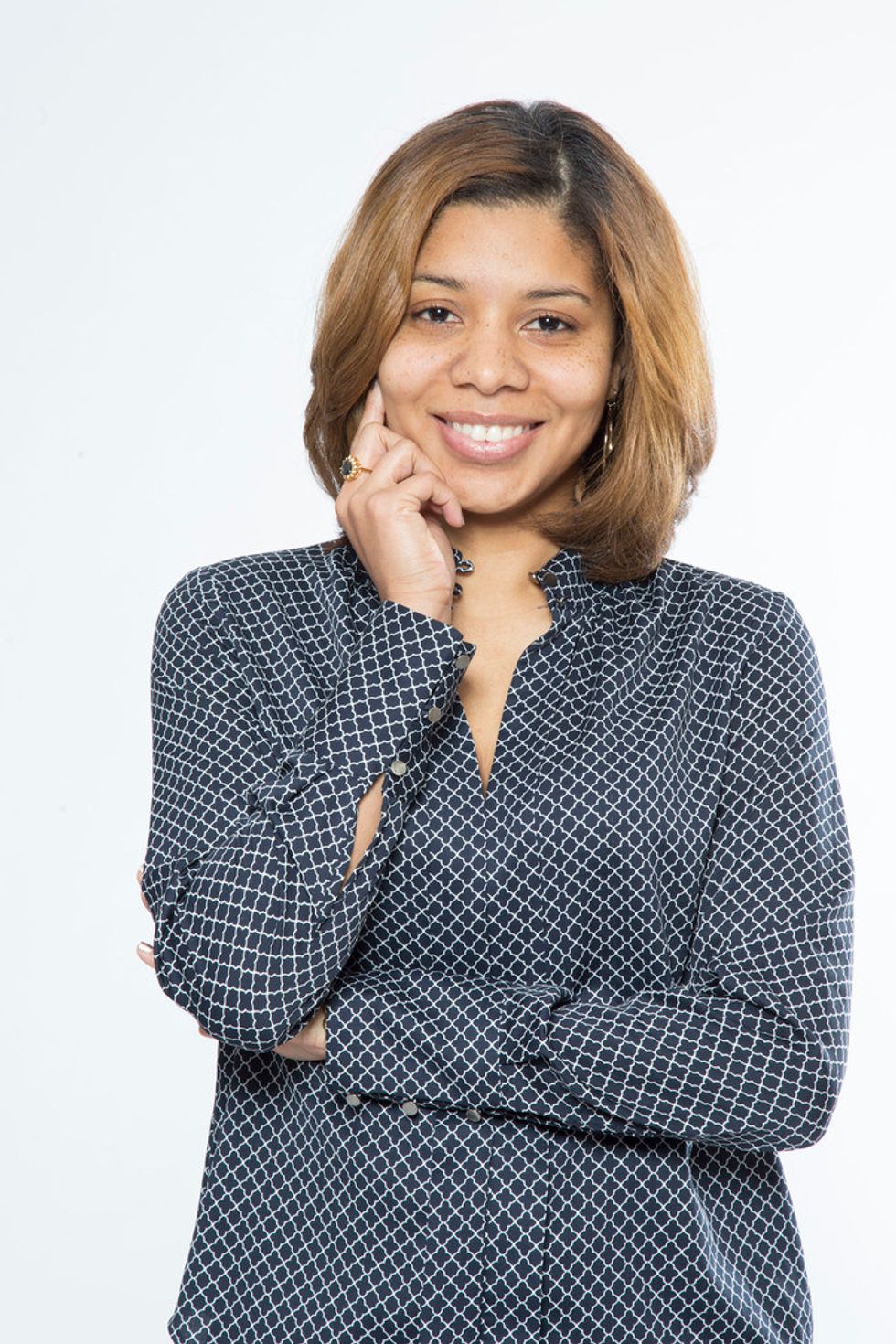 Jacqueline Twillie
Big Yourself Up and Prime The Pump
If you know you've been killing it and other people are acknowledging your value-add, let your boss know this too! "When you're receiving compliments at work, [it's important] to really accept them so don't shy away and say, 'No big deal.' Really say, 'Thanks for recognizing that. I pride myself on doing this well.' [That way] you are emphasizing the value that you add. So, you've been priming the pump with those two things."
Speak From A Standpoint of Team
Understanding your company culture and language is crucial in stating your case that you understand the vision, direction and business goals for the company, and how you meet or exceed them. Jacqueline recommends using the DISC Profile Assessment which gives insight into how people communicate.
"When you ask for something, whether it's that time off from work or a promotion and some type of adjustment, what you should do in the next instance is use language like 'we' and 'us,' it needs to be communal."
We know that double standards are real, and common language can be particularly helpful for women. "Stanford researchers showed us a few years back that western culture American culture specifically expects women to be communal, and because we have to be communal that is like a two-edged sword," says Jacqueline. "If we come off like 'I-I-I' it will backfire even if we negotiate with a woman."
L.A.T.T.E.
When it comes to negotiation, Jacqueline lives by the motto L.A.T.T.E – a checklist of five points you should use before you go into a negotiation which she shares in her book, Don't Leave Money On The Table: Negotiation Strategies for Women Leaders in Male-Dominated Industries. It stands for:
Look at the details.
Anticipate challenges.
Think about the walkaway point.
Talk it through.
Evaluate the options.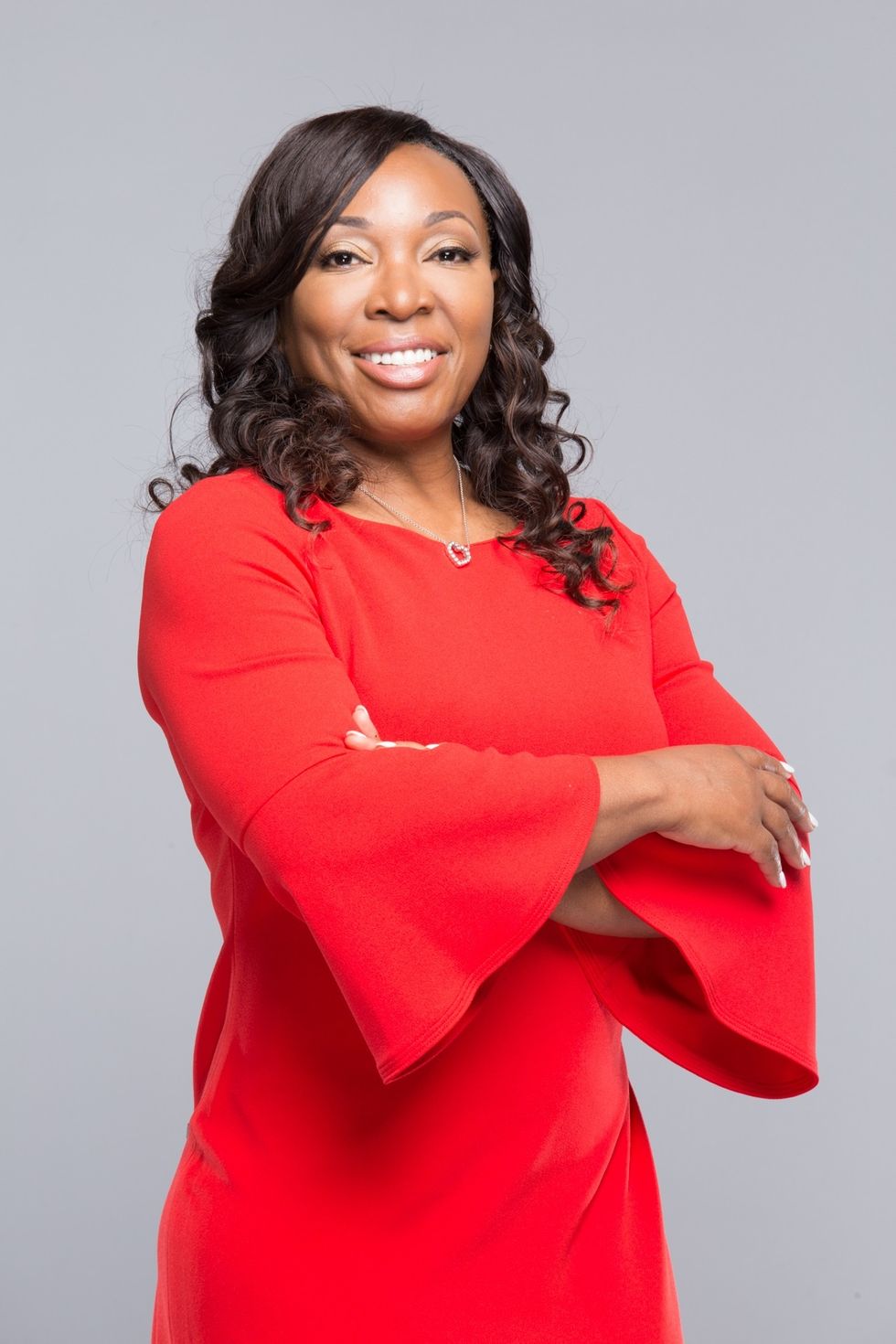 Yvette Gavin
Build With Your Boss
One-on-one meetings with your boss are optimal times to showcase your work and skill set. "You should be having regular one-on-one conversations, meeting with the person they report directly to. Don't wait for your manager to schedule a one-on-one with you. You schedule it with him or her," says Yvette.
Frequent one-on-one meetings with your boss allows them to understand your work value and can place you in a better position to negotiate comfortably. "When you want to talk to your leader, it shouldn't be like, 'OK, now I need to have a conversation about making more money.' You should have already established some type of rapport so that by the time you get to the place where you now want to really negotiate, you have something more to leverage."
Tone and Body Language Is Key
How we carry ourselves is also a reflection of how we feel about ourselves. While it's natural to be nervous in a negotiation meeting, it's important to exude confidence. Show that you deserve a seat at the table through verbal and non-verbal behaviors like sitting up straight, speaking loudly and clearly and eye contact. "If someone comes into my office and they are acting meek, not looking me in my eye and don't sound like they are convinced that they deserve to earn a pay increase, I'm not going to buy it either."
Time Your Negotiation Request Properly
If your company is in crisis mode about budget cuts or operation issues, then it may not be a good time to bring up a promotion request. Instead, set yourself up for a promotion by showing you're a team player and are flexible to changes.
"If you have knowledge that the company is about to go through a transition weather [it is] a lay off or cut back, your leaders are more concerned at that point about putting out the fire," says Yvette. "You really just want to show yourself and adding greater value than your peers when that transition [happens] and how you do that [is] you volunteer to help in some way right help help your leader."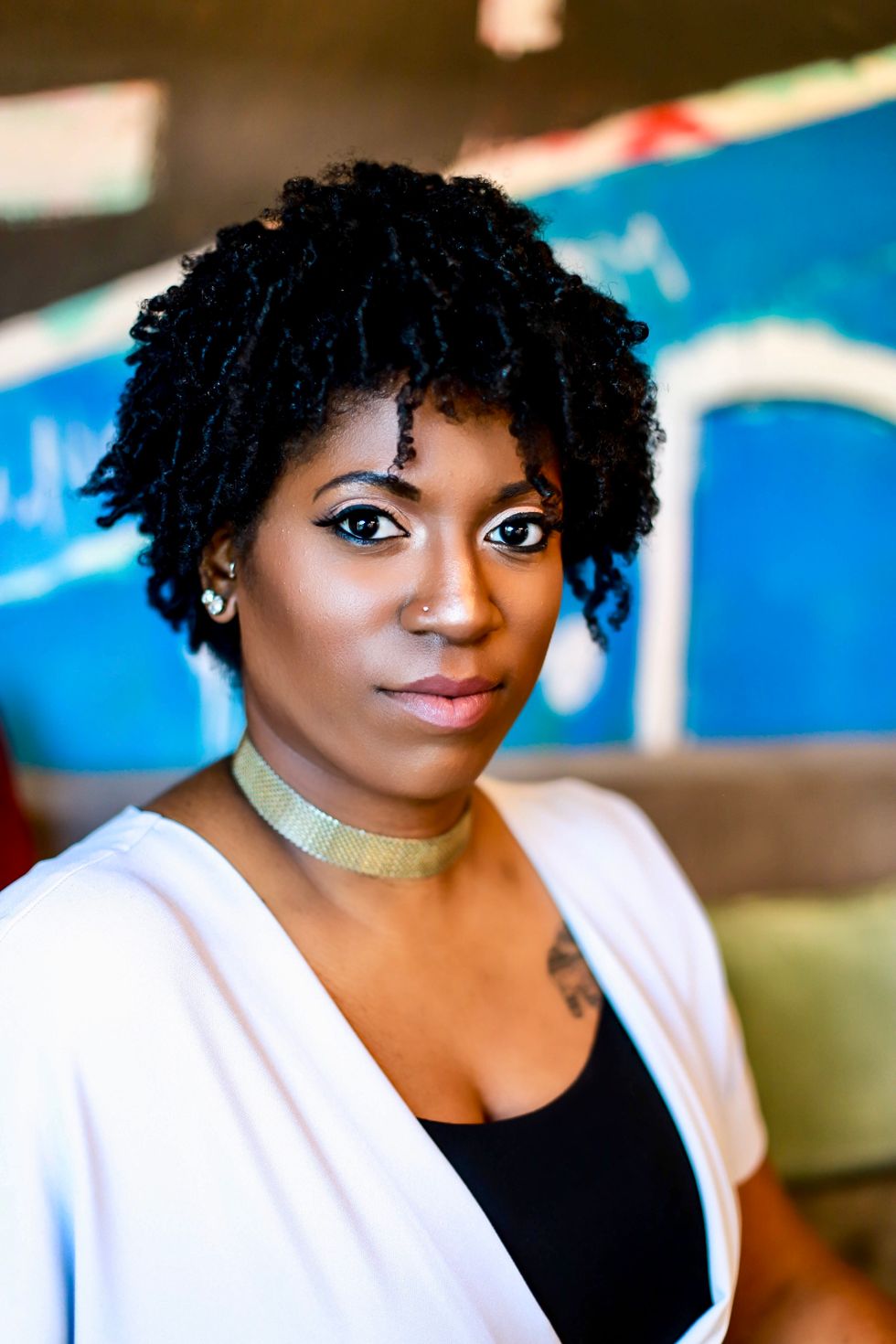 Latesha Byrd
Play It Big With Negotiation Ask
"Every year, you need to ask for something. Ask if you are on track to receive a promotion or what your future looks like at that company. There are so many things you can negotiate for, like maybe you want a flexible work schedule. So, think about your current lifestyle and the position you are in."
While many may typically think of negotiations as financial, Latesha recommends exploring more ways your company can invest in your growth and success.
"Don't just focus on salary, [focus] on the other things and other benefits that you want," says Latesha. "One thing that I think we should all negotiate for [is a] professional development budget - that includes going to conferences [and] letting them pay for membership professional association."
Be Confident In Your Value
Despite the nerves you may be experiencing during a negotiation meeting, it's important to conceal it as best you can. "They (managers) can kind of sense that fear and hesitation and nervousness, they're not going to take you seriously. Speak from a place of, 'Hey, this is how I've added value.'"
Latesha also recommends to stay away from language like "I think." You know what you deserve, say it with your chest!
Want more stories like this? Sign up for our newsletter here to receive our latest articles and news straight to your inbox.
Featured image by Shutterstock
If you've moved at any point in your life from one part of your city to another, you know that the experience can be just as stressful as it is rewarding. It's not just a change in living space – it's a new route and schedule for work, the need for a new stylist, nail tech, church and neighborhood happy place. Now imagine the complexity of moving to a new city for a new job?
If you're thinking of spreading your wings to fly to a new city, take a look at some helpful tips from some boss women who've made the move.
Skyra Thomas, Founder of Flip The Zip/Director of Operations and Support Services
Skyra Thomas, a Brooklyn native relocated to Houston in 2016 and was enticed by the city's weather, climate, lifestyle, entrepreneurship opportunities and culture for black women. But amidst her moving, she realized there simply were not a lot of resources for black women moving. This probed her to create Flip The Zip, an online platform that provides resources, empowerment guidance and support to those in various stages of relocate.
Take Advantage of Your Circle
"Unless you're moving to Timbuktu, it's very likely that someone in your network knows someone where you're going… All that you need is probably in your circle. You just have to be intentional with stating what you need and making that clear and a little more frequent because people forget."
Prior to moving, a fellow colleague at her job at the time recommended her to an older couple in Houston who ultimately helped her transition with housing for six weeks while she job hunted and solidified a place to stay.
Plan Ahead for Your Move
Skyra began packing and adjusting her lifestyle four months ahead of her actual move. She cut back on cable and moved in with her best friend the last few weeks, and went roughly three months without paying rent, lived off of her last month's rent, and then lived off her security deposit and last month's rent prior to her move. She also got rid of boxes of items she did not need and bedroom furniture. In addition, she had $20,000 saved prior to her move. "I know that moving is such a hassle and I wanted to scale back as much as possible."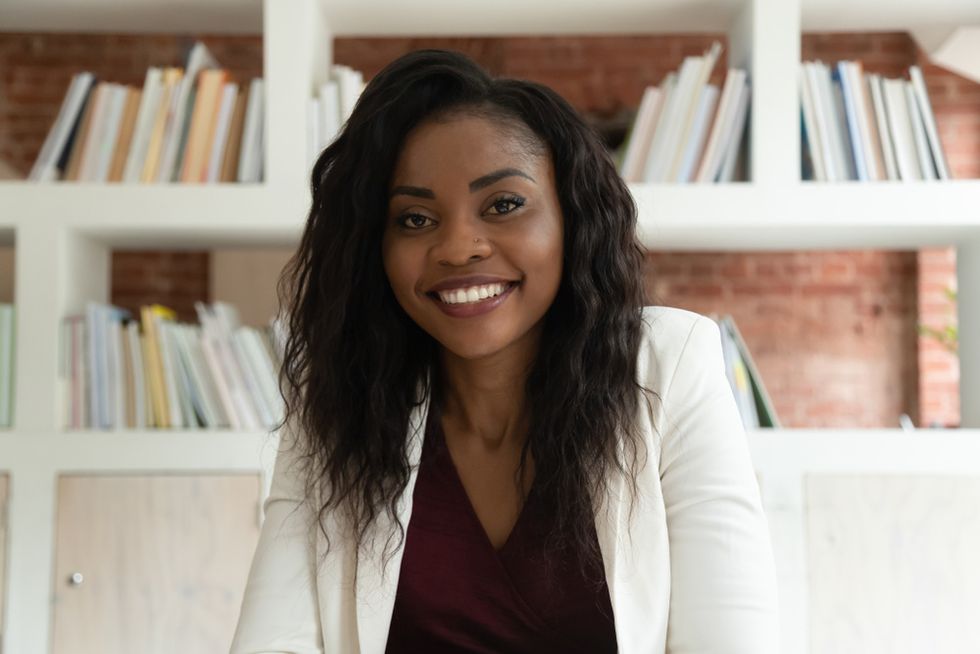 Shutterstock
Kamali Burke, Account Director/Communications Strategist
Kamali Burke is an Orlando native, but began her move for work between Miami and New York City in 2013. Her first move was from her job with a lifestyle PR agency in Miami to New York City to run a one-man show at the firm's satellite office. Since then, she has worked with three different companies between the two cities.
Ask About Relocation Benefits
"I would highly recommend if any company is asking you to move, that you're negotiating that as part of your benefits package, like asking them if they'd be willing to offset those costs. Or use it as an opportunity to negotiate an increased salary. More times than not, they have something in their budget or they'd be willing to offer you some other benefits for your transition."
Other benefits can include your work schedule flexibility, vacation and sick days. "Asking for that as part of your package is also highly recommended so that they're giving you the availability that you need or letting you work from home or letting you feel as if you can take the time that you need to get settled."
There May Not Be Time to Prepare
Remember that time you went out for a job and said you'd be ready to leave your current job as soon as possible for their offer? If there's a job vacancy that impacts a company's operations and that vacancy becomes filled, you better believe their concern is about filling that gap as soon as possible. Kamali found this to be true when she moved from New York to Miami with a short turnaround time.
"They wanted me to start right after the new year in January, and I had already booked a flight home for the holidays for Christmas. But I just decided there's no point in coming back, they want me to start this job so it was days before. I wasn't prepared," said Kamali.
Save, Save, Save!
It's better to be over-prepared than under-prepared. "There's things you take for granted like how much a mover is going to be, packing supplies, finding boxes, if you have to get storage temporarily, flights for you, extra charges for bringing a few more suitcases and things you'd like to ship. I'd definitely recommend saving a couple thousand dollars if you can."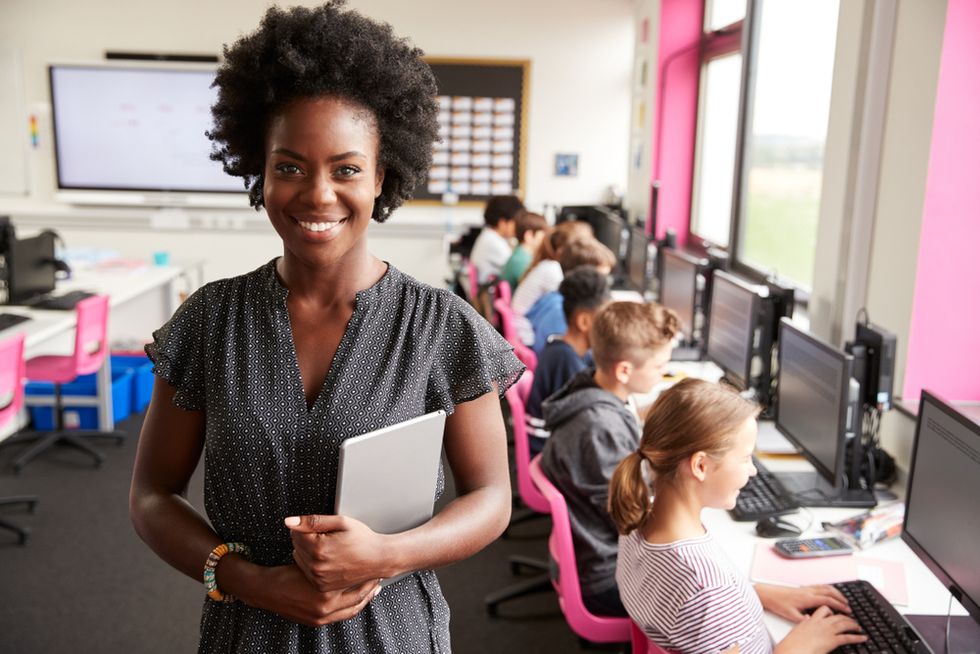 Shutterstock
Maria Hurley, Educator
Maria Hurley made a major coastal move to follow her dream of living a different coastal experience from New York City to sunny California.
Cultural Clashes May Exist
Be prepared for a potential culture shift if it's contrary from where you're coming from. "I found that people talk about race more openly in California than in New York City. People are also much kinder, so it was a shift where if I didn't talk to someone, it came off as rude. But being from New York City, it's what I'm used to."
Be Prepared for Unexpected Air and Travel Cost
If you have a pet, make sure you know how they will get to your destination. "Some airports have specifications on pets and don't allow certain breeds to fly. "
Vehicles can be costly as well. "If you have a car and bring it, make sure you have a plan for getting your vehicle registered, because when that registration goes up in the state you're in and you have to register in that state, then that's an expense you have to be prepared for."
*Some responses have been edited and condensed for clarity.
Want more stories like this? Sign up for our newsletter here and check out the related reads below:
How I Quit A Job I Hated, Packed Up Everything, And Moved Abroad In 7 Steps
My Husband & I Are Relocating Halfway Across The Country
Relocating & Dating In A Non-Diverse City Has Me Feeling Like Beyonce
8 Things I Wish I Knew Before Moving Abroad
Featured image by Shutterstock
Managing fun and funds on a single income can feel like a challenging feat. Having multiple sources of income comes in handy when you want to pay down debt or splurge on trips and expenses without making a dent in your account for your real-life necessities.
That's where side hustles come in, and while it's great to have a hustle you love, there are still ways you can gain financial stability while flexing your skills or time to make room for your passion projects.
1

.

Uber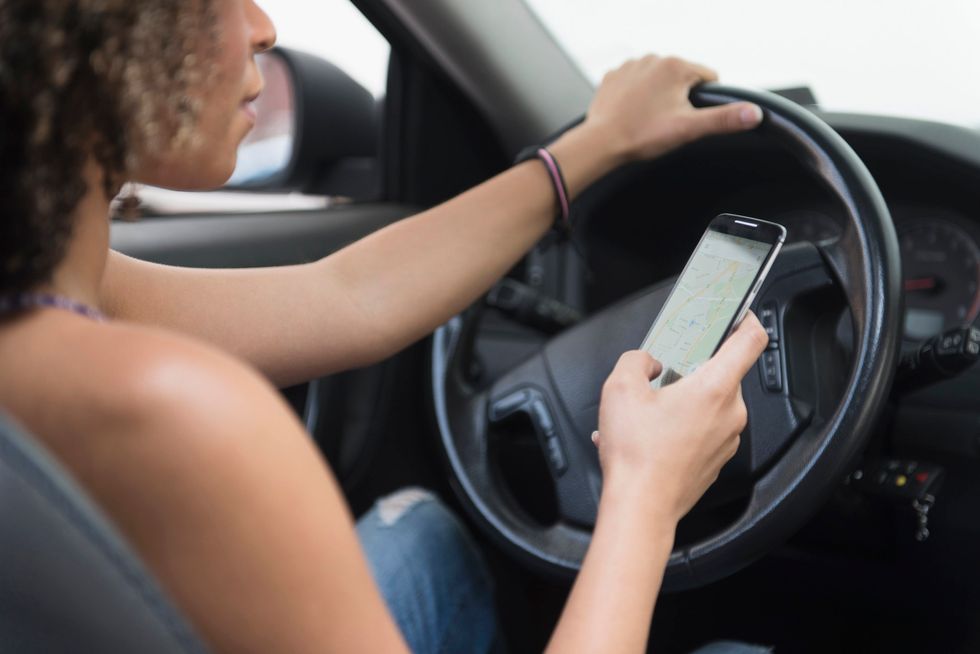 Getty Images
While reports on Uber as a lucrative full-time job is questionable (an average of 60 rides a week = $50,000 annually), it's still one of the easiest and most accessible side hustles if you have a car. Uber automatically takes 25% of drivers' fares, so to make the most of your coin, drive in high traffic areas during peak times, or in areas where big events are taking place.
2

.

DoorDash
If you like the idea of driving around and making your own hours but don't necessarily want to chauffeur people, then DoorDash may be for you. With a driver's license and valid insurance, you can become a "Dasher" and deliver food from restaurants to the customer's doorsteps. DoorDash offers a flat payment for every delivery made on a weekly basis. Each order has a guaranteed minimum based on driving distance, if the order is placed in person, wait time, the size of order, traffic, parking and more.
3

.

Fiverr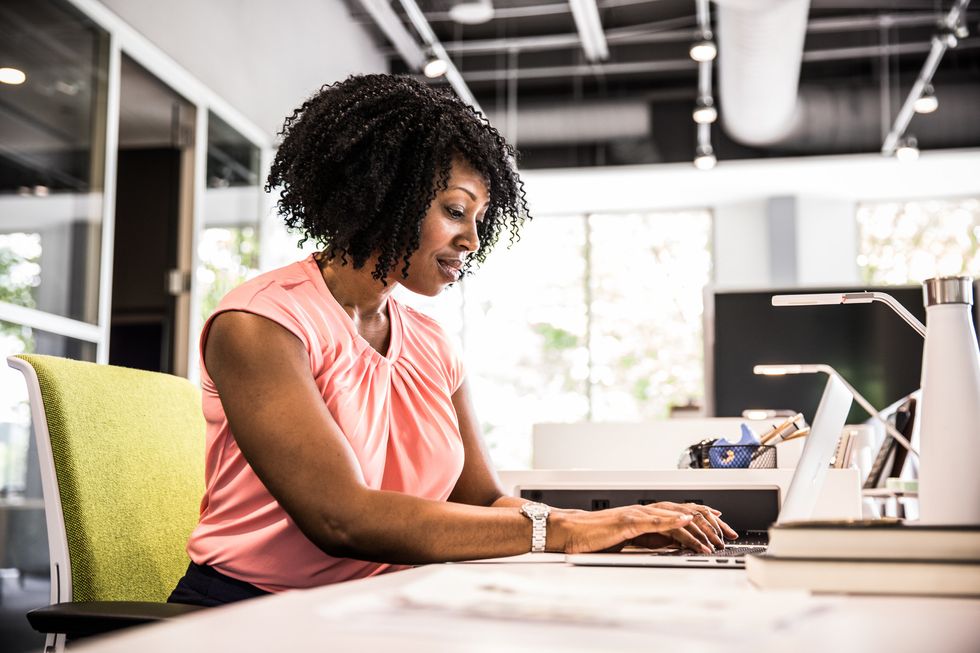 Getty Images
Fiverr is a freelancing website that lets you monetize off of just about any online freelance skills, from graphic design to recording voice overs. Create a profile of your service and list the prices and services you offer from basic to premium. Hundreds of people are already on Fiverr, so make your services stand out you'll have to put work into creating a search engine-friendly profile.
4

.

Virtual Assistant
Working as a virtual assistant is a great option if you're in between careers and want something that can be done at home while you juggle other projects. Virtual assistant jobs are typically done as part-time, contractual work and can vary in function from administrative to bookkeeping, transcribing and more. You can find jobs on Belay Solutions, Remote.Co and Fancy Hands.
5

.

Amazon Services and Amazon Flex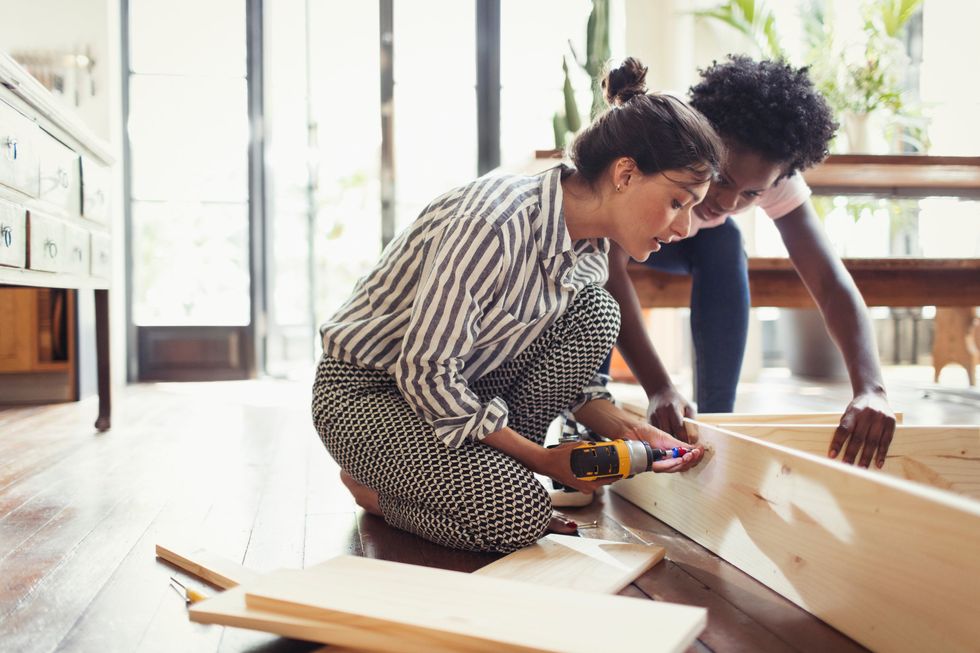 Getty Images
Are you a licensed professional or business owner and want to sell your services? Amazon Services helps to put your work out there and connects your services to their customers located in your area. No, Amazon will not promote your work as you the brand/business, but when customers in your area search for products that are related to your service, your service will appear with related products.
Typically this is for services like an assemblyman, handyman and home cleaning services as these are sought after services for most purchases like TVs and furniture. But Amazon does allow you to submit other profession services like health and beauty services and event services.
Another Amazon side hustle in the works is Amazon Flex, a package delivery service that lets you up packages from an Amazon delivery station and deliver to customers. It is currently available in select locations, but if your region is not listed, you can include it to hear of when the service will be offered in your area.
6

.

Paid Surveys
This is an easy way to stack coins while on your lunch break or during your down time. Paid surveys on sites like Survey Junkie are based on different values. Typically, the longer the survey, the more points you rack up. When you earn enough points, you can then cash out your rewards through gift cards or actual cash.
The major key is answering questions thoughtfully to ensure you actually get points. If your answers aren't of value, then you may not receive any.
7

.

Electric Scooter Charging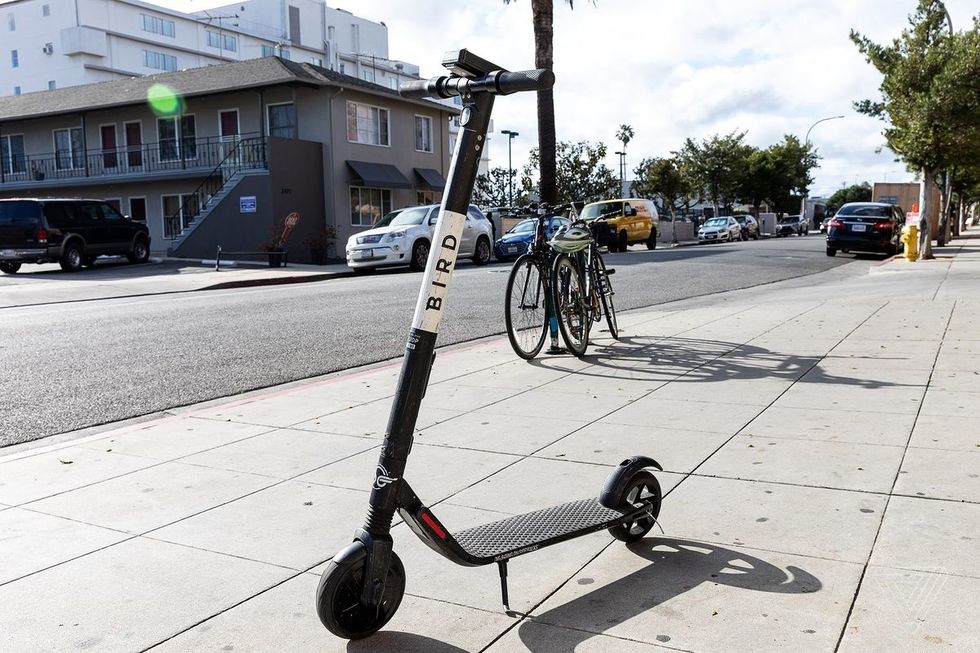 The Verge
Bird electric scooters and Lime scooters are another form of ridesharing and are in many major cities. You can make money simply from charging a scooter. By downloading the Bird or Lime app, you can locate a scooter that needs to be charged on the app map, unlock the scooter to pick it up and take it home, charge it and return it to the directed drop off location. The catch is, the scooters need to be dropped off in the mornings, just in time for commuters to use them. The base rate of scooters is $5.00 each, but increases based on how difficult it is to reach a scooter (jumping over a fence, in an odd area etc.) and can go up to $25 each. This is a bit of grunt work, but can be worthwhile considering there's little brain work needed.
What side hustle are you working on this summer?
Want more stories like this? Sign up for our newsletter here and check out the related reads below:
The Art Of Side Hustling: 10 Part-Time Paychecks To Pursue Outside Of Uber
How 3 Career Women Manage Their Successful Side Hustles With A 9-5
I Spent An Hour On My Side Hustle Every Day For A Month
Six Tips For Getting Your Side Hustle Off The Ground In 2019
Featured image by Getty Images
If you're not a social butterfly, networking solo can feel like a job interview. Regardless of what kind of networking event you attend, you have to dress to attract the "right" kind of attention, know how to answer and ask the right questions and have a bomb "about me" pitch.
And while that all sounds good, putting this into effect may be harder to do. So what are some key tips to networking?
Dress Your Best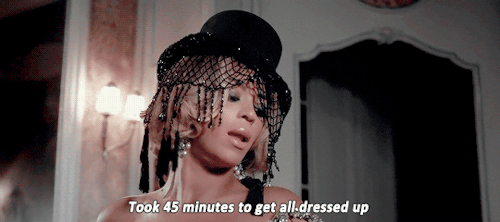 You move differently when you feel like you're looking good. And whether we like it or not, the way we dress and carry ourselves sends a subconscious message to those around us. Dressing your best isn't about looking like someone else, it's about looking like your higher self, to present as your higher self. Whether it's making sure your hair is in a hairstyle that will stay in tact all night or wearing your favorite dress, put your best foot forward in fashion.
Get Clear On Your Networking Goals
Why are you networking? What's your career or job goal? Who's attending the event that you really want to see? What questions do you want to ask about the topic of discussion? When you're clear on your "why," you have a clear compass on what you need to do to achieve your networking goal.
Have An Elevator Pitch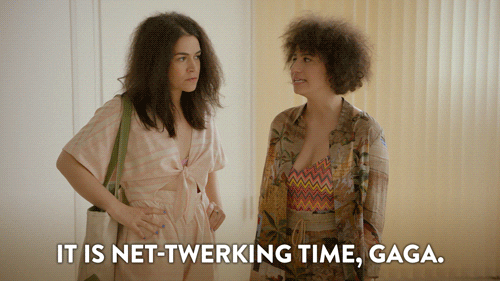 An elevator pitch is a brief synopsis of who you are, what you do, what your goal is and why you're there. Your pitch should be tailored to where you are. If you're attending a creative/entrepreneurial event, then talking about a technical job isn't going to strike a chord with other attendees – but that side project you've been working on after work will. What's always a good throw-in for networking events is where you're from. This can spark a conversation, especially if you are somewhere away from home. Practice your pitch ahead of networking to assure you're not talking too fast or too low.
Talk To The Person Next To You 
How often have you gone to a panel event or conference where there was a guest speaker, and made the speaker your only agenda in hopes of landing a connection? Now how often has this turned out to be a failed 30-second convo? Sometimes the biggest connection you can make is the one with the person (or people) closest to you. Strike up a conversation about how the event is going or something interesting the speaker said or even where to get good food in the area. You never know who you're sitting next to and how a relationship can evolve. And if you see someone who's alone, take their oneness as an open window to connect with them too!
Be Yourself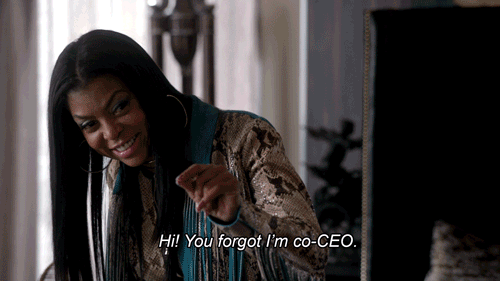 The most important thing is to be yourself. You want to build genuine connections with people who will get you, so why not bring your true self to the forefront to begin with? Give your input and opinion in conversations when you feel like it without the fear of worrying what people will think about what you said.
Everyone will not resonate with you, but by putting yourself out there you'll find at least one person you can vibe with for the night.
Remember The Names of People You're Talking To
Whether you have to write it in your phone notes or say it every time you talk to them, don't forget names! Remembering someone's name does two things: 1) It helps you to get more personal and comfortable talking to the person and vice versa 2) It can help you stay focused on the conversation or to strike up one again when you walk away.
Exchange Contact Information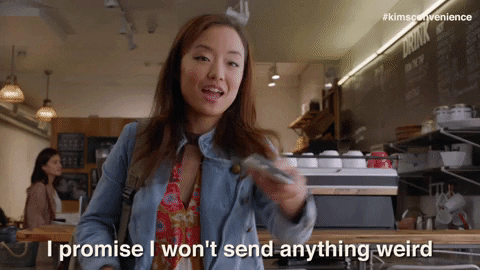 Don't strike up an interesting convo with someone and walk away thinking you'll see them later only to find they left shortly after your chat. Exchange information! Business cards aren't outdated just yet. Make sure to have yours handy and if the person doesn't have one, ask for their contact information and the best way to follow up with them. Some people are more active on LinkedIn than email, so this may be helpful to know.
Look For Future Events Hosted By The Organizer
If you signed up for an event with an organization via email, then you'll more than likely be notified of their future events and may even run into the same people again. Get familiar with the event organizers. It may even be helpful to connect with them to learn of similar networking opportunities, and ways you can be involved with their organization to grow in community on a deeper level.
Follow Up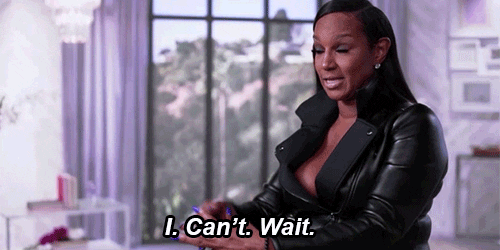 Once you make your connections, follow up with them post the event 24-48 hours after meeting them. Don't send a generic email either, make sure to include a personalized touch to your message that connects with something you discussed. A sure way to keep the conversation going is to offer help or share an article on something related to what you talked about.
Featured image by Getty Images
Want more stories like this? Sign up for our newsletter here to receive our latest articles and news straight to your inbox.
Nothing stings at your confidence quite like being underestimated, underserved and cast out in work spaces you thought you'd grow in and acknowledged your worth. And there's no formal education or amount of money that makes this hard truth any less real for black women.
I remember the moment I first experienced this during my last year of college at my internship in features news writing with a notable media company. I was elated for the position and worked 9 AM-4 PM without a lunch break and after hours as needed. Despite my excitement on the inside, I quickly learned to contain it on the outside. No one talked to each other – or at least to me.
I said "good morning" to my supervisor and cube neighbor, but no one else even made eye contact with me unless it was necessary.
A month into my internship, an editor finally acknowledged me to write an article. She introduced herself but stared at me, confused by my presence as the only black woman on the floor. She immediately asked if I had any writing experience (duh, that's how I landed this internship), where I was originally from and what school I went to. When I proudly said my HBCU of Morgan State University, she curled her lips as a sign of the official "aha, there's the deficit I was looking for" and said, "Yeah, I was there the other day to talk to a few students, it seems like no one really knows how to read or write, like there's not a lot of education on communications there."

I let her comment roll off my shoulder and went to WORK on my writing assignment to show my value.
And it worked – I landed on the web cover page and received compliments throughout the department. But this didn't last long. One of the interviewees called and complained that I mixed up a location venue she was at. I had the actual interview recording to prove that the location was correct, however the editor said to not worry about it and she'd "clean up" the situation.
I went on to write other stories, but on my last week at the internship, I overheard the editor talking to another staff writer that she couldn't see me working long-term with the company if I was already having issues fact-checking. And just like that, any chance I had of staying in the department was tarnished. I never returned, but the effects this experience had on my self-esteem were lasting. I wondered why I was being punished so harshly for a misunderstanding, and why one single incident trumped all the other work I'd done.
Unfortunately, this was not my last encounter of implicit bias. I continued to have work projects overlooked or called out on for their errors, was left out of social conversations and viewed as "not enough," and I soon learned of its commonality. A 2018 Women in The Workplace report from LeanIn.Org and McKinsey & Co. found that 40% of black women stated that they've had their judgement questioned in their area of expertise. Implicit bias refers to the attitudes or stereotypes that affect an individual's understanding, actions, and decisions in an unconscious matter.
We know we're the office outliers, but despite this, a 2019 Catalyst report found that 88% of black women wanted to remain in the same organization, 87% wanted to be an influential leader and 81% were working towards a high ranking position.

So, what do we do when we still want a piece of the pie?
Know That Nothing Is Wrong With You
Someone else's misperception of you does not define who you are and the value you add. Do not doubt your work and your capabilities.
It can be difficult to believe in yourself when no one else does, but it's at this time you need to douse yourself in love from within. Start your morning with daily affirmations that speak to your soul. Set daily reminders on your phone with uplifting quotes to remind yourself of all that you are.
Still Use Your Voice – With A Nice Nasty!
Reports show that 35% black women feel like their managers create opportunities to showcase their work compared to 43% of white women. Furthermore, 22% of black women reported they often had their work contributions ignored.
Your voice and thoughts are still powerful, so continue to empower yourself to address issues in your office.
And, don't be too humble to be what I call the "nice nasty". Trust, when you "unconsciously" do to people what they're "unconsciously" doing to you, they get the picture. If someone asks if you need help on an assignment that is clearly in your expertise already, ask them if they need help with something they're doing. You'll both be surprised by their reaction.
Get Involved In Employee Resource Groups Or Create One
Diversity isn't just about checking the box, but providing tools and opportunities for inclusion to really include everyone. Employee resource groups (ERG's) are employer-recognized groups of employees who share the concerns of common race, gender, national origin or sexual orientation. These groups are intended to enhance the employee experience and when done right, should lead to developmental opportunities for your group.
If diversity and inclusion and ERG's are not being properly recognized at your job, there's bound to be someone you can connect with for social support.
Plan Your Next Move
The realism is your work culture of implicit bias may not change. If you recognize this and find yourself unhappy, unsatisfied and underserved, then it's time to move on. While it may be frustrating to get back up in the saddle, you deserve to be in a space that uplifts, encourages and values what you bring to the table. Your voice matters!
Featured image by Getty Images