Whether he's gyrating to Ginuwine on gym equipment or wreaking havoc on the STARZ hit show Power, Nigerian-bred and New Jersey-born actor Rotimi certainly knows how to make a scene.
---
But it isn't just his undeniable sex appeal or his killer acting skills that made us want to know more about him. Rotimi is a man that knows what he wants and how to connect with those around him. His latest EP, Jeep Music Vol. 1, describes his previous relationship and captured almost every human emotion that comes with finding, having, and losing love.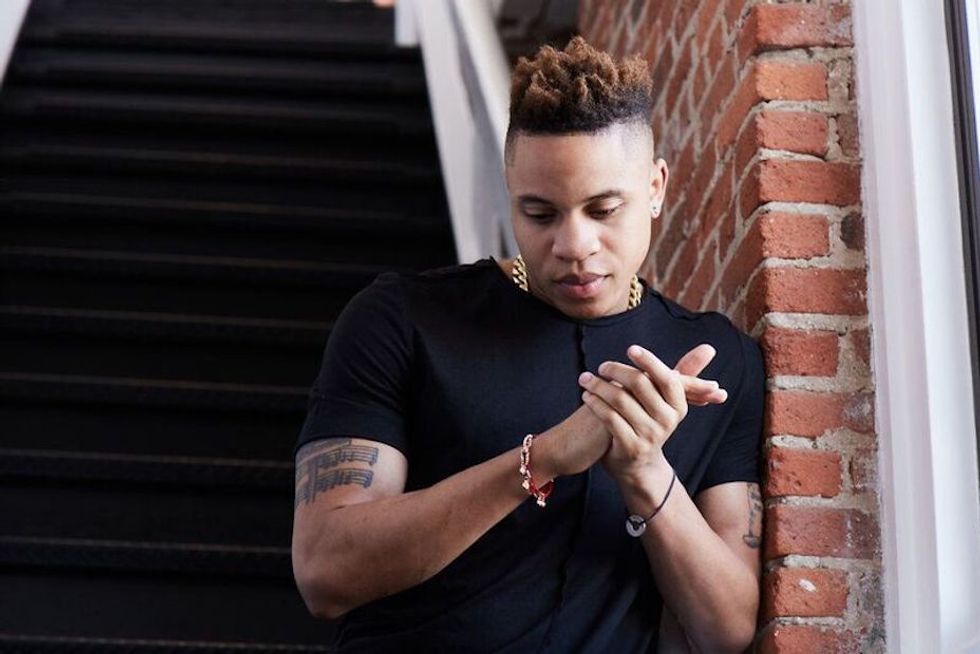 Photo Credit: JetMag
xoNecole got the chance to talk exclusively with TV's number 1 villain about why it's important to be transparent, shooting your shot, and why he likes nasty women.
You grew up in a Nigerian household and they are traditionally known for their strong emphasis on all things academia. However, your parents willingly supported you in your decision to pursue a career in the entertainment industry. What role did that play in how you approach music and acting?
My parents told me very early on: "If you're going to do it, be excellent at it." So, I had that mentality my entire life. Their support gave me confidence when I was a kid. They supplied me with all the tools I needed to live my dream. Most Nigerian families don't do that, it's all about school and being a doctor. They saw my gift at an early age and they wanted to help me cultivate it. It put a crazy work ethic in me.
That work ethic has definitely paid off, especially in your acting. You're arguably one of the most controversial/hated characters on Power and on TV in general right now. How does it feel?
I love it, I embrace it! If Courtney [Kemp Agboh], who's the creator of the show, was going to make me the bad guy, then I had to be the best one on TV. I love it because when there is controversy, it gets talked about. I wanted to be one of the most talked about people on one of the best shows on TV.
Do you find it hard to get people to separate Dre the character from Rotimi the artist?
No, that's why I had to make my music undeniable. Good music makes people feel good, regardless of who it's coming from. I had to really sacrifice a lot of rest, a lot of going out, a lot of personal time to make a project that I was really proud of. What happens now is that since a lot of people are starting to see my personality on social media, with Power, and with my tour— they see that I'm multi-faceted.
So, the conversation a lot of the times now goes, "Hey we HATE Dre but we love Rotimi" and that's a cool dynamic. It's a respect of my talent because they're supposed to hate Dre and if you didn't, that means I'm not doing my job (laughs).
What are you most excited about for your character?
I'm super excited for him; I think his rise was kind of like a surprise. The fact that everybody is now embracing him and looking for his storyline, it's amazing. It's a testament to hard work and having mentors like Omari [Hardwick] and Joseph [Sikora]; they just made me perform at my best. People walk around the street mad at the character but then they tell me they love my acting. That's the number one thing.
How do you balance dating with everything you have going on?
You have to have someone who really understands your lifestyle. I've been fortunate to meet a lot of good women that understand my life and are very secure in themselves. You have to compartmentalize it and I'm really big on people who knew me before I was doing what I'm doing. It's flattering to see all the new people that are coming around in my life now, but majority of the time it's for what I am and not who I am. It's hard, it's a continuous compromise.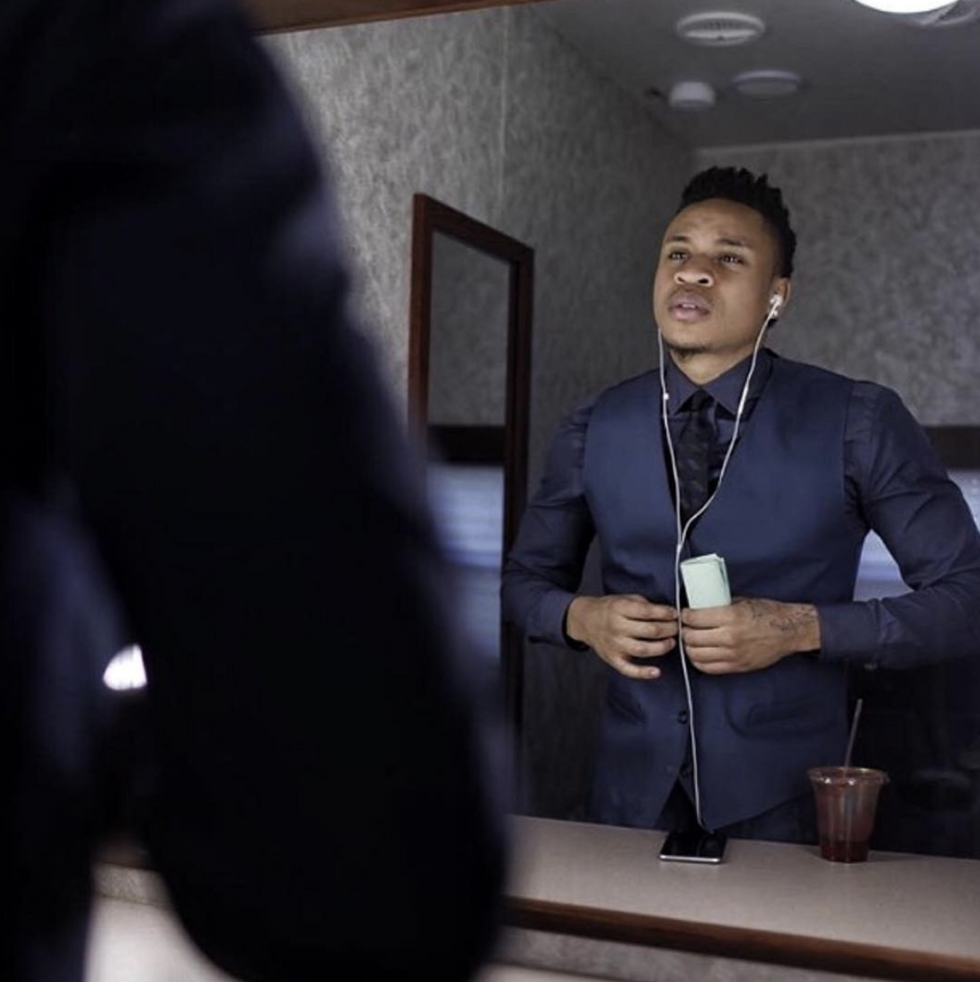 Your parents have been together for over 30 years. How has their relationship affected your perception of what love is supposed to look like?
They were best friends; she had his back and vice versa. Seeing that and seeing that it's possible to be happy with just one person, it was a beautiful thing to witness as a kid and as an adult now. They got through it all.
How does that shape your expectations when it comes to maintaining long-lasting relationships?
It showed me what I deserve. It showed me that settling for anything less doesn't last. You have to find your partner and that all goes back to great communication and being transparent. It sets the bar for what I look for and the elements of love.
When you think of you and your partner 30 years from now, do you think it's possible? What do you want it to feel like?
It's possible, you kind of just have to tune out social media, distractions. You have to really be transparent, everything is so accessible now. You have to be more transparent than ever.
I want it to feel like I married my best friend, someone who literally knows everything about me.
There's no secrets, there's no worry, or doubt.
Before you get into a relationship, what qualities do you look for?
I love understanding women. I love intellectual women. If your mind is fly, then everything just follows. Obviously, she has to be beautiful too. She has to be transparent, she has to be honest. She has to have great understanding and she has to be nasty, if we're keeping it one-hundred (laughs). It's the thrill of life (laughs). And very spiritual, I love spiritual women but you can't really say that after nasty can you (laughs)?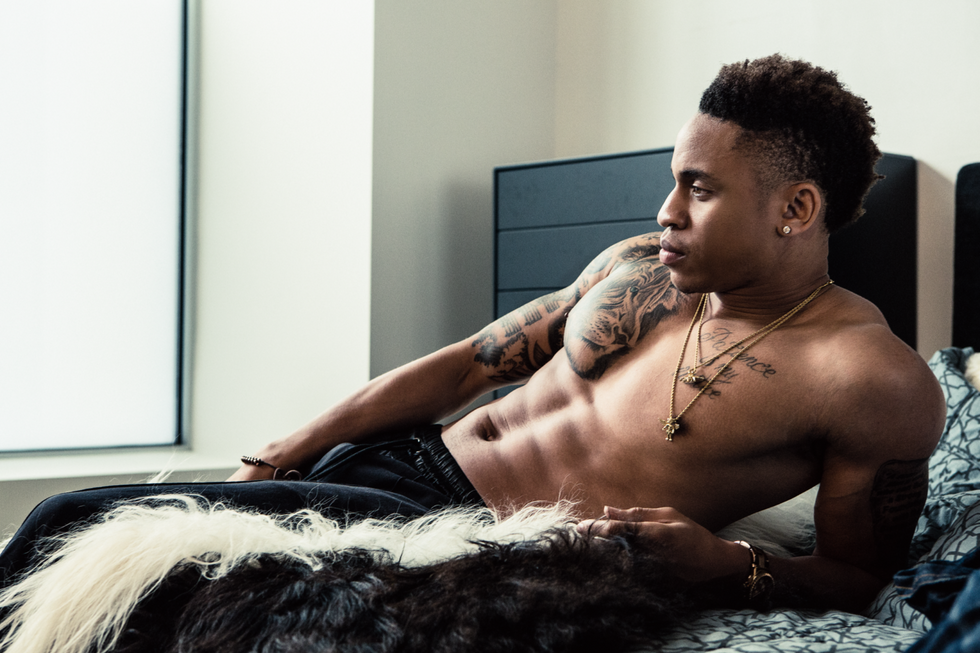 Are you currently in a relationship?
No, I'm not. I'm a single bachelor (laughs).
There's been a lot of talk here lately about women shooting their shot with men when it comes to dating and relationships. Do you prefer a woman to shoot her shot at you or do you like to do the pursuing?
I think I like a little bit of both. If a woman shoots her shot with me and she's confident and is different than a fan shooting her shot, then I think that's intriguing. I like it if it's done correctly.
How do you cater to your woman to make her feel special?
The number one thing is to listen, to be understanding, and not to judge. You have to create a place of comfort for her. And you have to be freaky (laughs). You have to be all sorts of things. But making sure you have good communication is a very important thing as well. And that goes with anything in life. You can work through a lot of things if the communication is where it needs to be.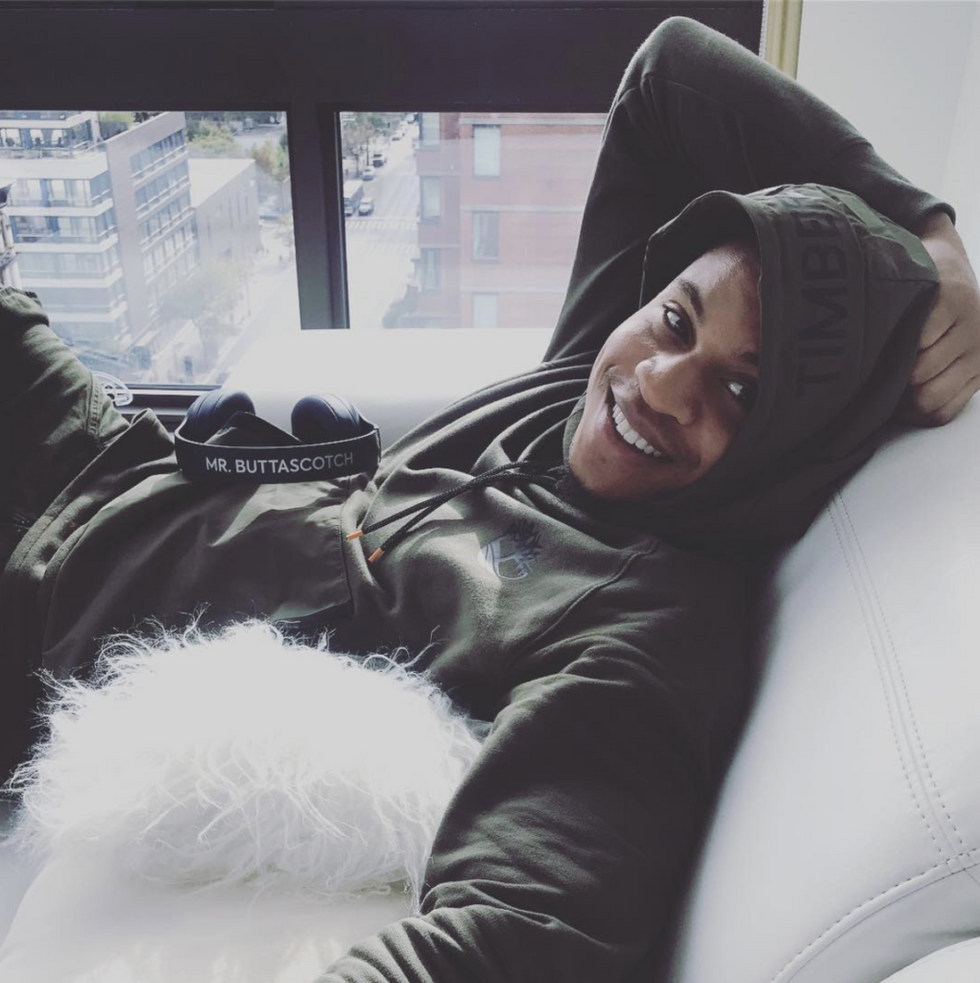 You've had the chance to work around industry heavy-weights like Kelsey Grammar, Jamie Foxx, 50 Cent, and more. I'm sure you get tons of impactful advice all the time. What's something someone has said to you that's stuck with you through all these years, that's helped you navigate your career or personal life?
The first time Jamie heard my record or saw me on Boss, he basically just told me to trust my intuition, to trust my instincts in everything I do. I've never taken an acting class or anything and I feel like being instinctive makes for the best type of work. Even in real life now, I'm the type of person to say what I feel and just be who I am. That never left me.
First Thing He Notices About A Woman: Her walk. I love a sexy walk.
His Biggest Musical Influences: Bob Marley, Stlaknte. I love their story-telling and Lauryn Hill.
His Perfect Date Night: Going to the spa, then maybe to the beach. Having sex on the beach and then following it with a nice little movie. And eating on the beach, a little dinner.
On His Dream Role: My own Marvel trilogy. Like something similar to Blade too. Something like a mix of Nightcrawler, with a little bit of Magnito, and Cyclops all in one. And I could fly. You know, I'm a different kind of cat (laughs).
On Being 'Mr. Sexy Nigerian Butterscotch': Indeed he is, he sure is! (laughs) My team was the one that pushed me to start showing my personality and engaging more with the fans. In my truest form, I'm a clown. I wanted something to contrast against the sex symbol of the music and the villain of the show. For me just being myself, I figured out that's what's going to help me win. Once I realized that, I'm always going to stay true to me because people really connect with that.