It seems like a lifetime ago that I was in middle school, humming the lyrics to Eve's Gotta Man and pretending to embody the confidence of my then-idols. In my mind, I had the love of my life, the bomb career, and the sex appeal.
---
The black women I admired on television had all this swag and charisma that I assumed would automatically come with age; I literally could not wait to grow up. Now that I'm older and have redefined what success looks like from my point of view, who I look up to has evolved significantly since middle school.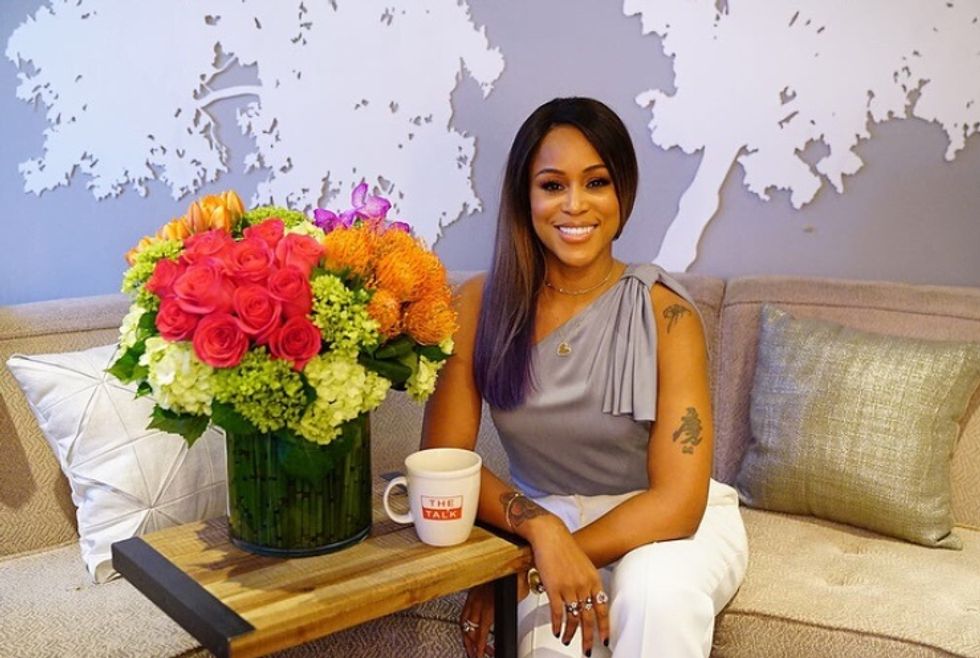 We all know her as Eve, the rapper, the first lady of the Ruff Rider label, the movie star, and the star of the eponymous UPN sitcom Eve. Radiant, collected, and all grown up, Eve is back and she's better. With a fresh approach to life, her career, and what role she has as a business woman coming up in the music industry, Eve has entered the spotlight once again, gracing the stage as one of the hosts of the popular daytime talk show series, The Talk in place of Aisha Tyler, who recently left the show.
Now that she has added yet another accolade to her lengthy resume, it's dawned on me how I am still able to relate to Eve on an adult level.
Like many women that came before her, as well as those continuing to raise the bar in their respective industries, Eve shows millennial women how having a support system in place has actually helped her adjust to this new career opportunity. Eve explained the speedy hiring process and what it meant for her tribe, consisting of her husband and four stepchildren, who would have to figure out how they'd make things work with her living in California and her new family being in Europe.

"It didn't take that long. I came out that first week and did that test week. The next week I went back home to London. I got a call probably that Wednesday or Thursday, saying they're gonna make a decision soon and then by like Monday or Tuesday they were like 'They want you.' I was like, 'Wait a minute, what?' Because my husband and I were like 'What are we going to do if this happens?' and he was like, 'We'll deal with it,' and then it was like, 'Let's deal with it if it happens,' and then when it did it was one of those 'Yay! Oh sh**!' kinda things, but he's so supportive and he loves California and my stepkids love California. They were excited like 'Are we gonna go to school out there?' I was like, 'Let me just get the job first.' It's exciting, it's an exciting chapter. I stepped back for awhile, so to get to come back on this kind of platform is amazing. I feel very happy and blessed to be here."
Leaving fans in the dark can be risky, especially in an industry where everything is constantly changing. In a recent segment of The Talk, Eve opened up about her struggle to keep up with the rest of the world via social media.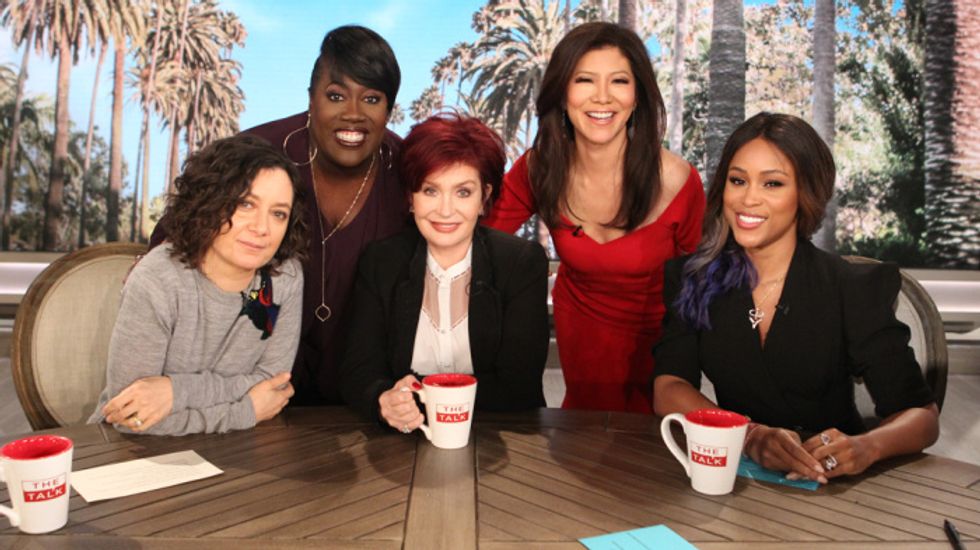 "...I've teared up twice since I've been on the job already, but at the same time it's kinda nice. I'm not the best at social media, I feel like I don't share that much. I am a slow sharer, so being on this, where you are talking about topics and stuff — my first week I was like 'I don't know if I want to say this much…' — but after I started opening up, it actually feels good. It actually feels nice that there could be people in the audience or people watching that feel the same way. It's nice, the support that you get from the audience."
And when asked how she handles social media backlash to some of her commentary on the show, particularly in regards to an unpopular opinion like the one she shared after Nicki Minaj graced the Break The Internet cover for Paper Magazine, Eve gracefully gave insight as to why you won't see her clapping back on social anytime soon.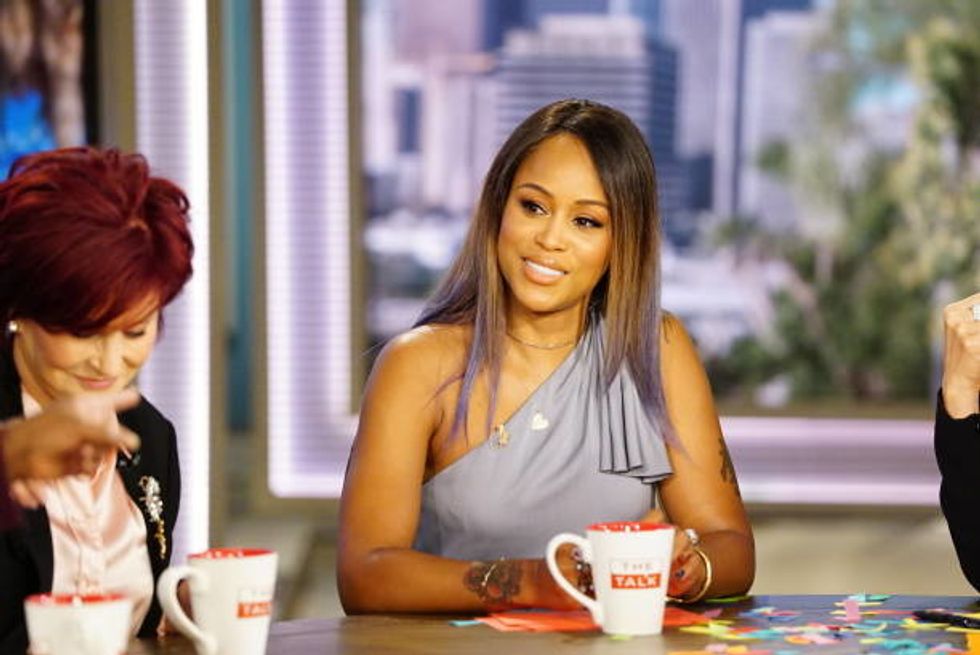 "Some people don't deserve responses. Any kind of social media, you kinda want to clapback, but you're giving them what they're looking for. I'm learning, I'm definitely learning but at the same time everyone is entitled to their opinions regardless."
Overall, it's empowering to witness another woman's evolution and Eve is no exception. Every level requires a brand new set of responsibilities that can be overwhelming to undertake, but less than two months in her new role, Eve already seems completely in her element as a television personality. She is truly living in her moment.
Check out some of our favorite winning Eve moments on The Talk so far below:

When Eve shared her thoughts on Nicki Minaj's racy magazine cover:
When Eve confirmed that she's trying to have a baby but kept it real that she didn't want to keep being asked about it:
When Eve spilled the tea on a rival rapper trying to steal her shine at her show:
Keep shining Eve! The only direction to move is up and forward, a mantra all of us girl bosses can learn from.