How Setting Boundaries Can Set You Free with Shelah Marie
Made For Me
Jun. 29, 2022 06:04AM EST
How Setting Boundaries Can Set You Free with Shelah Marie
Like xoNecole on Facebook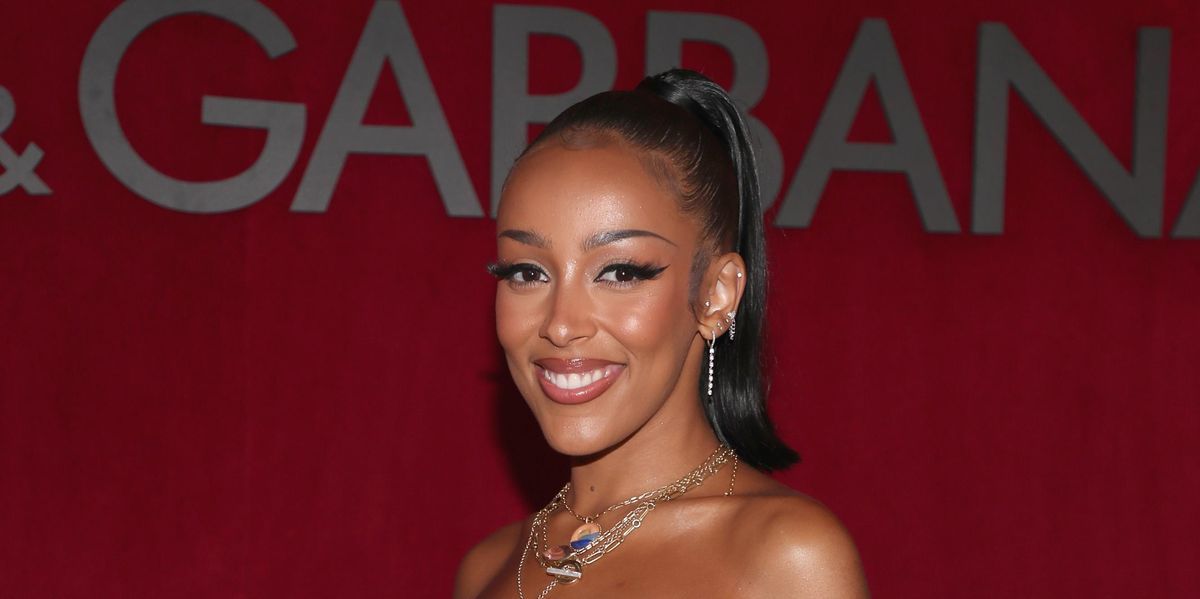 Doja Cat has followed in the footsteps of the likes of Saweetie and Tiffany Haddish and shaved her head. She debuted the look on Instagram Live and also decided to shave her eyebrows. During her Instagram Live, the "Vegas" rapper explained why she finally let go of her hair. "I feel like I was never supposed to have hair anyway," she said. "I, like, don't like having hair. I never liked having hair. I cannot tell you one time, since the beginning of my life, that I've ever been like, 'This is cool. I just do not like to have hair.'"
She also recalled the struggle of wearing wigs while trying to exercise. "I remember feeling so f–king just exhausted with working out. Whenever I went to go train, I had a trainer at one point and I'd be wearing wigs and they would be getting tacky," she said.
"They would re-tack because of the moisture and then they would start sliding and peeling while I'm doing this incredibly strenuous thing."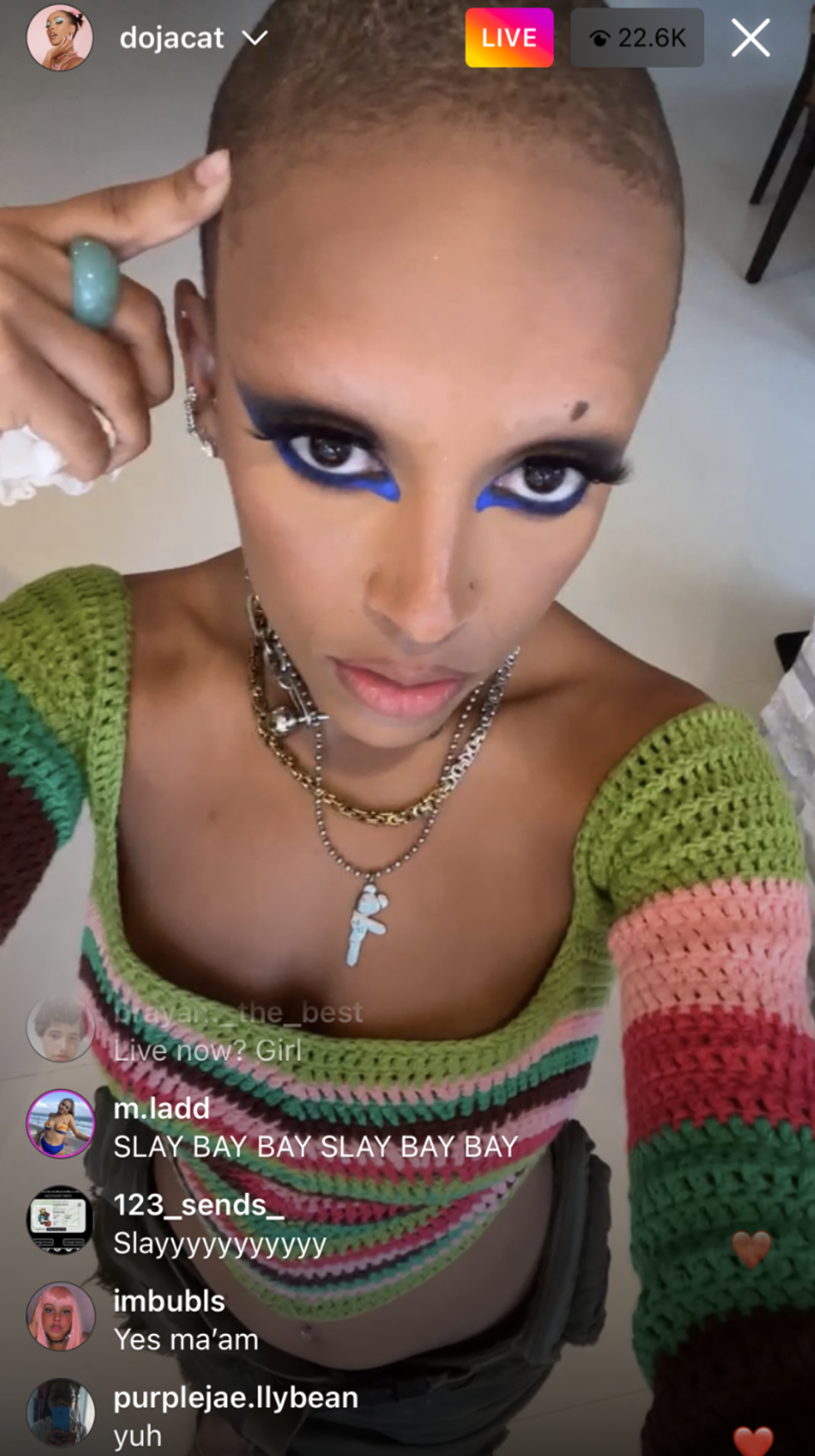 @dojacat/Instagram
"I would be working out, but I couldn't focus because I was more concerned about how I looked or how my hair was doing, and how to keep it adhered to my scalp," added.
She revealed that she would try a variety of ways to keep her wig from sliding off such as wearing a beanie which only made things more uncomfortable due to how many layers she was wearing on top of her head.
"I just can't believe that it took me this long to be like, 'Shave your f–king head," she said.
Doja is no stranger to sharing her hair issues. The Grammy award-winning artist is half Black South African and half white and has naturally kinky curly hair. In 2020, she opened up on Instagram Live about taking care of her natural hair while also dealing with wigs.
Doja Cat's natural hair: 
First gas up of 2020 pic.twitter.com/wRaFRAyytV

— smell it (@DojaCat) January 5, 2020
"I have a lot of trouble taking care of my hair, so when my hair is either straightened I have a wig on, I'm pretty much okay, but when I'm trying to comb out, wash, do this twists…everything. It's frustrating for me. It's very hard for me," she admitted in the 2020 Instagram Live video. "A lot of my friends would agree, who have hair like mine, agree they have [a] problem taking care of it."
She ended her explanation by stating, "In no f–king way does it mean that I hate my hair. My hair is amazing. I have beautiful hair. I get lots of compliments. In another thing and an inner thing. I know that I am beautiful. I love myself."
Featured image by Jerritt Clark/Getty Images for ELLE Magazine
Exclusive Interviews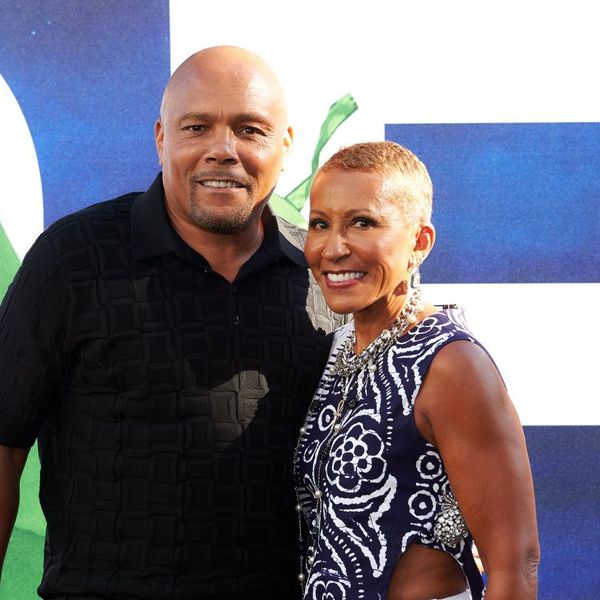 Couples share their love stories for a finale that inspires and empowers.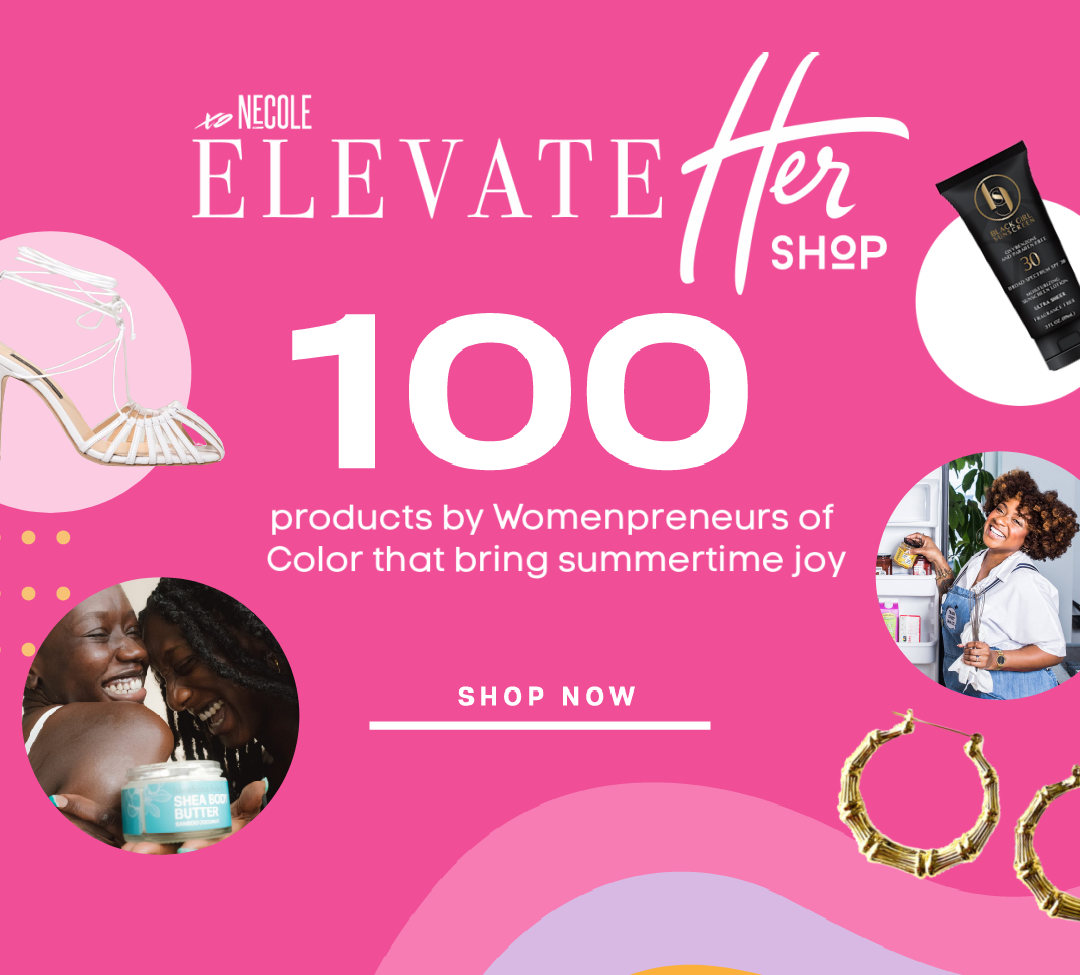 Latest Posts