---
Whew. 2020 has been the longest century ever, hasn't it? I'd venture to say that if there's been any season in your life that has tested how calm you can be in a storm, this year would have to be it. That's why it's important for me to say up front that, as I set out to tackle the topic of how to handle anxiety, I'm coming from the space of how to deal with mild or surface forms of worry, restlessness and stress. But if you happen to feel compounded symptoms such as rapid breathing, increased heart rate, constant fatigue, depression, loss of appetite, sweating or paralyzing fear—these signs point to you possibly battling with an anxiety disorder. It's absolutely nothing to be ashamed of or embarrassed about (currently around 40 million Americans do), yet it is something that you should speak with your doctor about, OK?
I just wanted to put that on record because the hacks that I'm about to share are for when you have anxious moments more than if you're experiencing full-on anxiety attacks. That said, if you do find moments when you feel like your life is an emotional roller coaster that you can't seem to get off of, here are some all-natural things that you can do to feel back in control again.
1. Schedule Your Day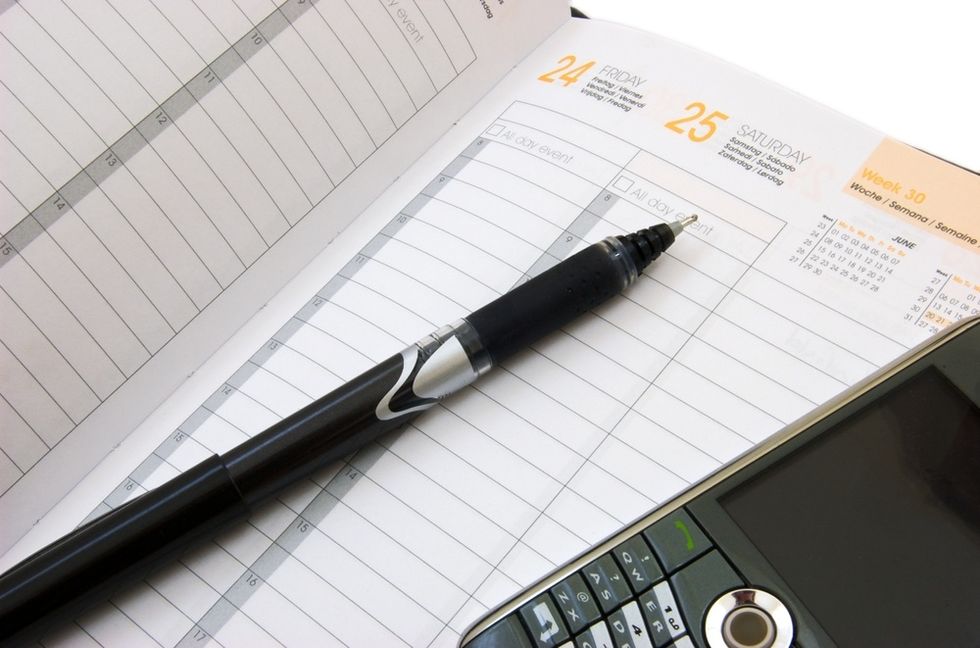 If a lot of us were honest with ourselves, we'd admit that a huge part of what causes us to feel anxious is we're overwhelmed. We're overwhelmed because we don't manage our time (and our priorities) as well as we should. The good news about this particular point is there is a very simple way to tackle this challenge. All you need to do is create a schedule for your day by creating a to-do list, starting with the most difficult and/or time-consuming things that need to get done.
Yes, a schedule is a bit regimented, but I'll be the first one to say that since I've started designating times to do certain things, not only has it made my day flow much smoother but it's given me a greater sense of accomplishment (like I haven't been jacking off my time) which has provided a sense of calm and tranquility in the process.
By the way, if you're someone who'd prefer the help of an app in this particular area, check out Lifehack's "18 Best Time Management Apps and Tools (2020 Updated)". It can help to point you into the right direction.
3. Use Oat Milk As Your Milk Alternative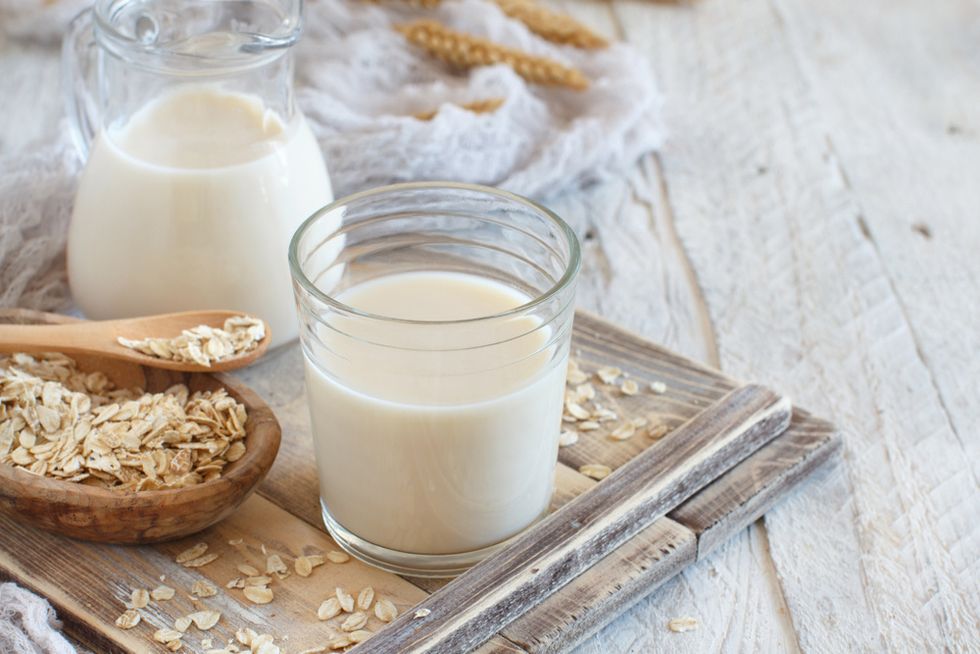 Whenever someone asks me why I think dairy (especially milk) isn't the best for their health, I typically say something along the lines of, "Humans are the only mammals who will not only drink another mammal's milk but will do it well into adulthood." Yeah, you don't have the time and I don't have the print space to get into all of the reasons why dairy really isn't the best thing for you. For now, I'll just encourage you to consider that a lot of dairy is high in hormones (which can produce a lot of pus. YUCK!) and saturated fat, can actually trigger acne breakouts, is not even remotely as high in calcium as advertisers would like us to think and, the production of it isn't the best for the environment, either.
Thankfully, there are all sorts of alternatives that you can try; some that are actually really delicious too. While I used to be a huge almond milk girl, after I learned that it can take several cups of almonds to make a half carton of the milk (which also isn't great for the environment) and that some popular brands of almond milk only contain two percent almonds, I've switched over to oat milk. It's smooth, it's creamy and it provides benefits like lowering blood cholesterol levels, boosting immunity, raising iron levels and, oat milk is also soy, lactose and nut-free. Plus, it's the kind of milk that's loaded with Vitamin B12 (50 percent of what you need each day). B12 is a vitamin that not only keeps your red blood cells in good shape, it helps to keep your nervous system balanced too. The calmer your nervous system is, the calmer you will be overall.
4. Back Up Off of Stimulants
I know someone who has a low-grade anxiety disorder who is always talking about how they can never concentrate and get stuff done. 7 times out of 10, guess what they're drinking while they are telling me this? Freakin' coffee. Listen, if you already struggle with feeling anxious, the last thing that you need to do is take in a lot of stimulants and caffeine certainly tops that list. So, whether it's java, chocolate, cola, energy drinks (including energy water; read the back of the label to be sure) or even green tea, if you want to feel less anxious throughout the day, it's best to find alternatives for those things, just as soon as you possibly can.
5. Get Your Blood Sugar Up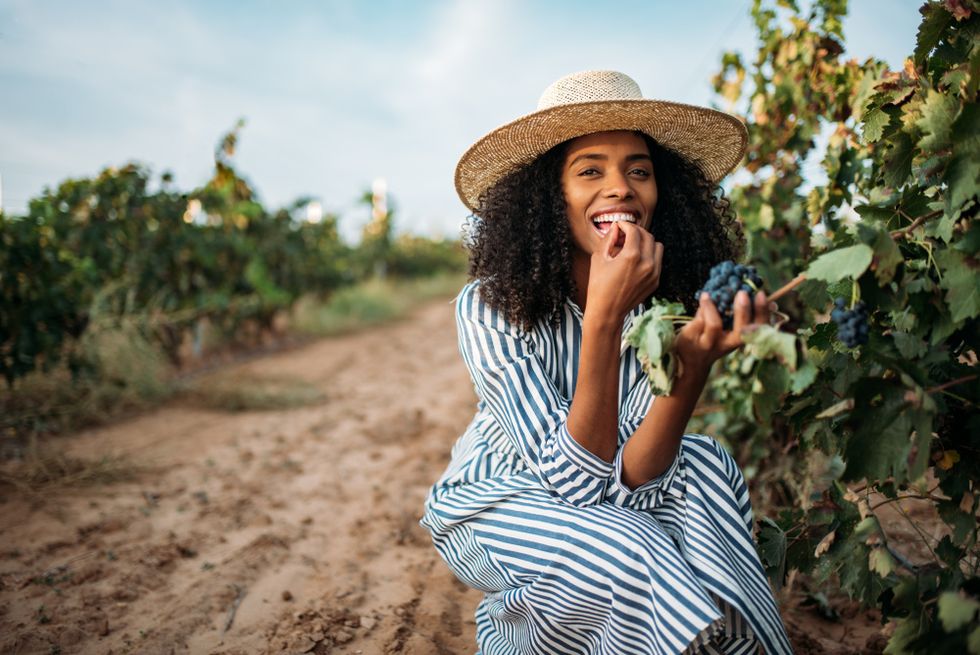 Here's something that just might surprise you. Did you know that when your blood sugar level drops, it can actually cause you to feel more anxious?
By no means is this a pass to dig into a gallon of your favorite ice cream (because too much sugar can also make you anxious). But if you do feel a little stressed out or nervous, try snacking on some grapes, applesauce or even a banana. Those will kick your blood sugar up, but in a much healthier way.
6. Take a Passionflower Supplement
On the supplement tip, something that Native Americans have used for centuries to treat a variety of health issues is passionflower. It's great for soothing an upset stomach, healing stomach ulcers and making it easier to sleep at night. But what passionflower is probably best known for is being an all-natural way to treat anxiety, thanks to the sedative-like effect that it provides. Some people prefer to take it in supplement form while others prefer drinking passionflower tea. Both are cool, but do make sure to speak with your doctor before adding the supplement, consistently, to your health care regimen (especially if you're pregnant or breastfeeding). While passionflower is effective, it can sometimes be pretty potent too.
7. Breathe in Some Bergamot Oil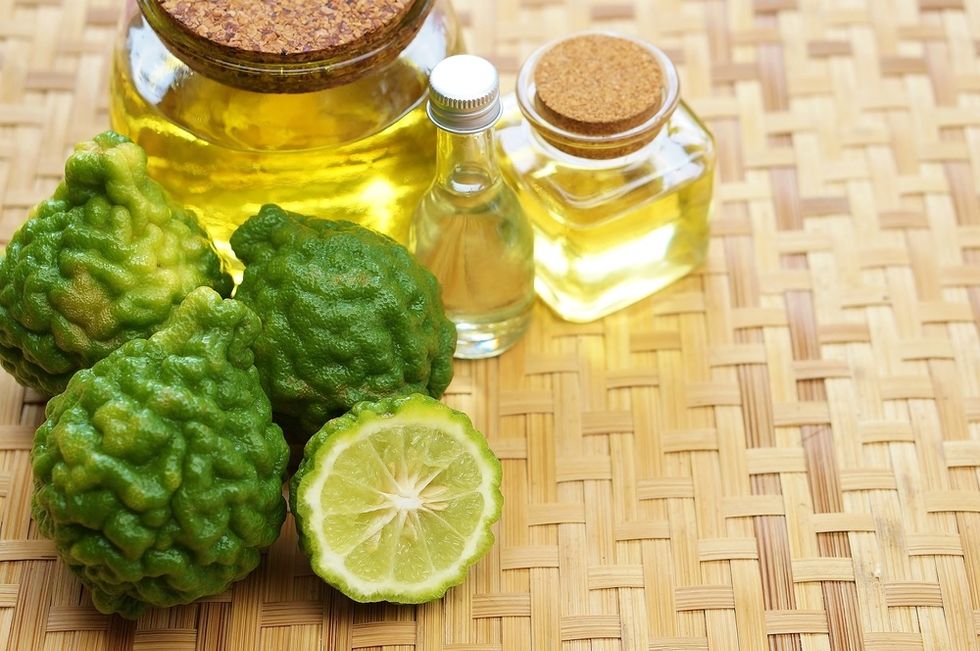 I'm thinking that it's pretty common knowledge that lavender oil is awesome at helping to keep you calm. But did you know that bergamot (and bergamot orange) essential oil has a lot of benefits too? It fights acne, treats eczema and psoriasis, relieves headaches and is even a great all-natural remedy for food poisoning. Plus, it's also a great oil for treating anxiety because, when you breathe it in, it helps to lower the cortisol (your natural stress hormone) levels in your system. Dope.
8. Journal
Something else that we are quite fond of, over here in xoNecole land, is journaling. You can read articles on our site like "What Happened When I Challenged Myself To Journal More For Two Weeks", "How To Start A Bullet Journal (& Finally Get Your Life Together)" and "The Art Of Sex Journaling (And Why You Should Do It)" to gain some different perspectives on why getting a journal (and then actually writing in it) can really be one of the best gifts that you could ever give to yourself.
When it comes to handling moments of anxiety, journaling can help you to get to the bottom of what's causing you to feel the way that you do. Sometimes, when our emotions are all over the place, we get frustrated because we don't know what's "wrong" with us. Writing our feelings down can bring forth a sense of clarity. And when you're able to pinpoint what a root issue is, you're better equipped to come up with a viable remedy or solution.
9. Change Your Bedding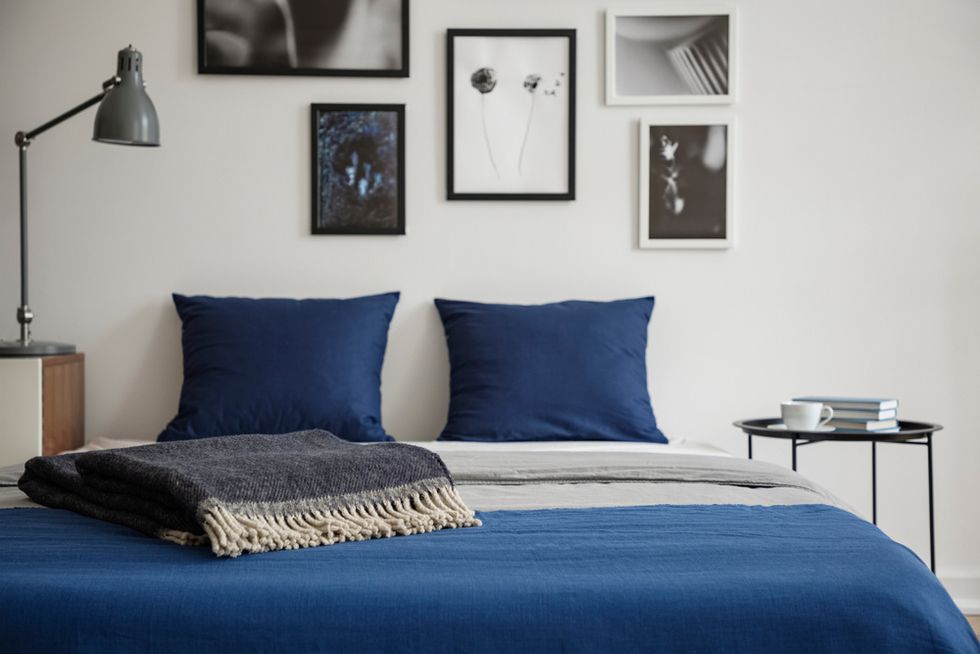 You spend at least one-third of your day in your bed, right? Seems to me that your bedding should also encourage peace in your world (especially if insomnia is something that you struggle with). Well, according to a lot of interior decorators, hues that will help to alleviate stress include shades of blue, purple, green, brown and grey. The same applies to your bedroom walls if it's time to give your bedroom (or even your home office) a makeover.
10. UNPLUG (Sometimes)
No one—and I do mean absolutely no one—needs to be "plugged in" all of the time. That's why I wrote articles for the site like "8 Solid Reasons To Put. Your Phone. Down." and "Social Media: How To Take Back Control Of What You're Consuming". I'm telling y'all, whenever people try and tell me about how much worse the world is getting, I first remind them of how the Good Book simply says that there is nothing new under the sun (Ecclesiastes 1:9) and, thanks to the internet, we just know about a lot of what's transpiring…all at once. You are never going to get free from anxiety if you're always reading about what's happening. That's why it's a good idea to turn off your social media notifications (at least sometimes) and set some online hours. It requires some self-discipline but opting to read a book, take a bath or watch a (drama- and violent-free) movie instead of taking in so much of the world 24/7 will definitely help you to feel more at peace with yourself—and life, in general.
11. Create a Calming Mantra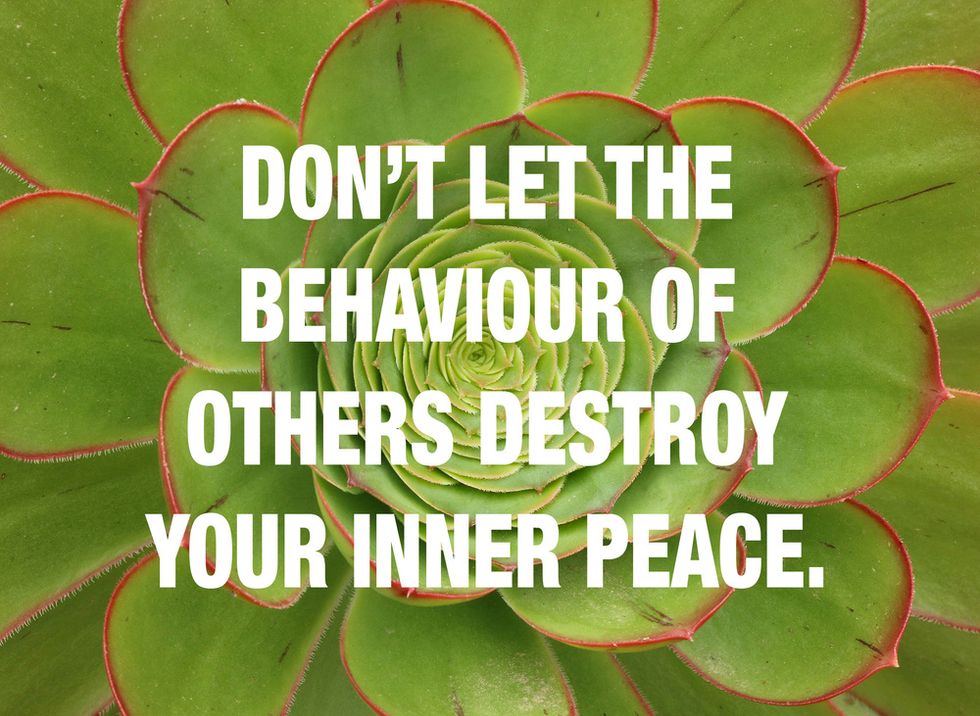 Remember how I shouted out meditating at the top of this? It's one way to center you. So is coming up with your own mantra. A mantra is simply a word or phrase that you can sing or chant to yourself to bring you peace and calm. Customizing a mantra of your own is one of the best "quickie hacks" if you've got an interview coming up, you're about to have a conversation that you're unsure about or you need to make a big decision that you're stressing over. Even something as simple as "Peace dwells here" can help to center you in ways you would never imagine. Try it.
12. Get 6-8 Hours of Sleep
Goodness, y'all. According to the Centers for Disease Control and Prevention, 1 in every 3 people aren't getting enough sleep. That's not good because symptoms associated with sleep deprivation include moodiness, fatigue, weight gain, lack of concentration, forgetfulness and yes, certain levels of anxiety. This is why, I say all of the time, that sleep—shoot, rest in general—cannot be seen as a luxury. For the sake of your overall health and well-being, it's important to get no less than 6-8 hours on a consistent basis. Sleep is a powerful way your body calms and heals itself. Sleep is also how you can take a break from all that concerns you. Sleep can be a simple remedy for worry, restlessness and stress. Get more of it. Watch what it does for those bouts of anxiety that you've been having. For real, for real.
Join our xoTribe, an exclusive community dedicated to YOU and your stories and all things xoNecole. Be a part of a growing community of women from all over the world who come together to uplift, inspire, and inform each other on all things related to the glow up.
Featured image by Shutterstock