It was just a few weeks okay that I got put on to menstrual cups here on xoNecole, and this week it's time to delve into the awesomeness that is female condoms.
---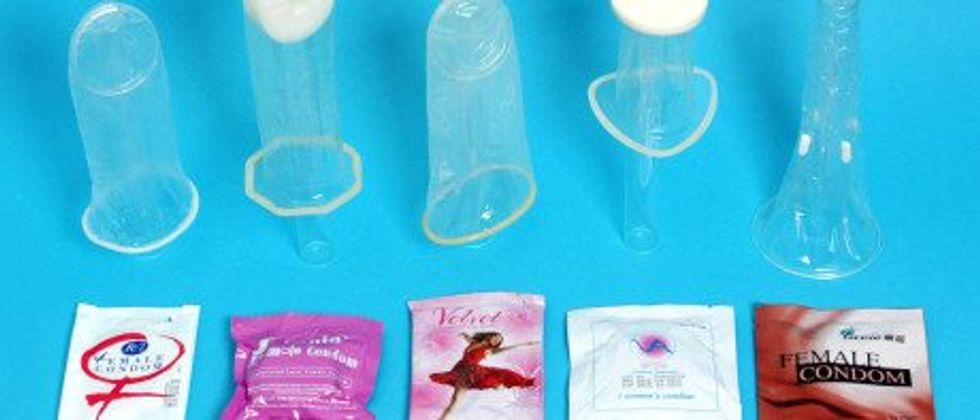 Source: femalecondoms4all.org
The female condom, or femidoms, was developed in 1984 and launched internationally in 1991 by Danish doctor, Lasse Hessel. It is currently now the number one choice of birth control amongst women, albeit it is the only tool available designed to offer dual protection against STIs, HIV, and unplanned pregnancy, according to the National Female Condom Coalition. From a study in 2011, the Centers of Disease Control and Prevention found more than four out of five pregnancies were unintended in women ages 19 and younger, with the proportion of those pregnancies highest amongst girls younger than 15 at 98%.
Women are less likely to contract infections when presented with a wider range of contraceptives. Male condoms, birth control pills, Depo-Provera, or the NuvaRing are not the end all, be all of protection. However, after existing on the market for over two decades, only 1.6% of all condoms distributed worldwide are femidoms.
Here's three reasons why women should consider femidoms as their preferred contraceptive: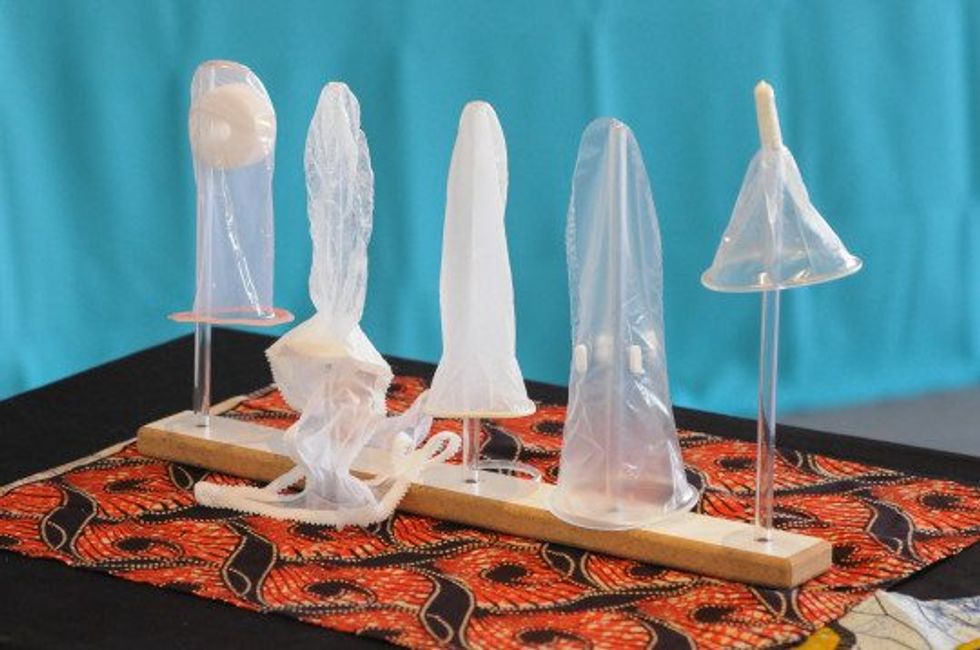 Source: path.org
1. Sex Is For Pleasure, And Both You And Your Partner Can Get Off Better
I remember growing up and hearing stories about teenage boys and men not wanting to use condoms because "going raw" felt better. And while that may be true for both men and women, the need to protect oneself is still of utmost importance. If your partner is steadfast in not wanting to use male condoms, women have the option of safeguarding their health and the person they're intimate with by using femidoms.
Although the cost is higher in comparison to that of male condoms, pre-lubricated femidoms offer a quick fix to vaginal dryness during sex and with its outer ring, helps stimulate the clitoris. Some female condoms are designed so that the inner ring provides sensation to the tip of a penis when touched. It's been reported some men actually favor femidoms over male condoms, or view them as complementary to one another, because it does not constrict nor inhibit sensation. The acceptance of female condoms by men is due in part to increased pleasure for both parties while engaging in intercourse. It should also be noted that people of all genders and sexual orientation use female condoms.
2. Women are able to call the shots
Instead of relying on men to provide a means of birth control, women are offered the chance to protect health on both ends of the spectrum. Millions of women are dependent on a male's erection to sustain pleasure during sex, but in using a female condom, women are able to call the shots, providing the barrier and remaining safe. These condoms cover more of the external genitalia, helping protect STDs that are transmitted through skin contact.
With dual-protection comes dual responsibility in preventing infections. With the political world ablaze with conversations on women's health, women are able to make decisions about their own sexual health through use of the female condom. Femidoms have a 5% failure rate, whereas male condoms fall within the 9-10% range, according to Planned Parenthood and the CDC.
It's also non-hormonal which actually aids in women feeling better about utilizing them instead of Depo-Provera or the pill which results in increased weight gain, affecting the perception about body image.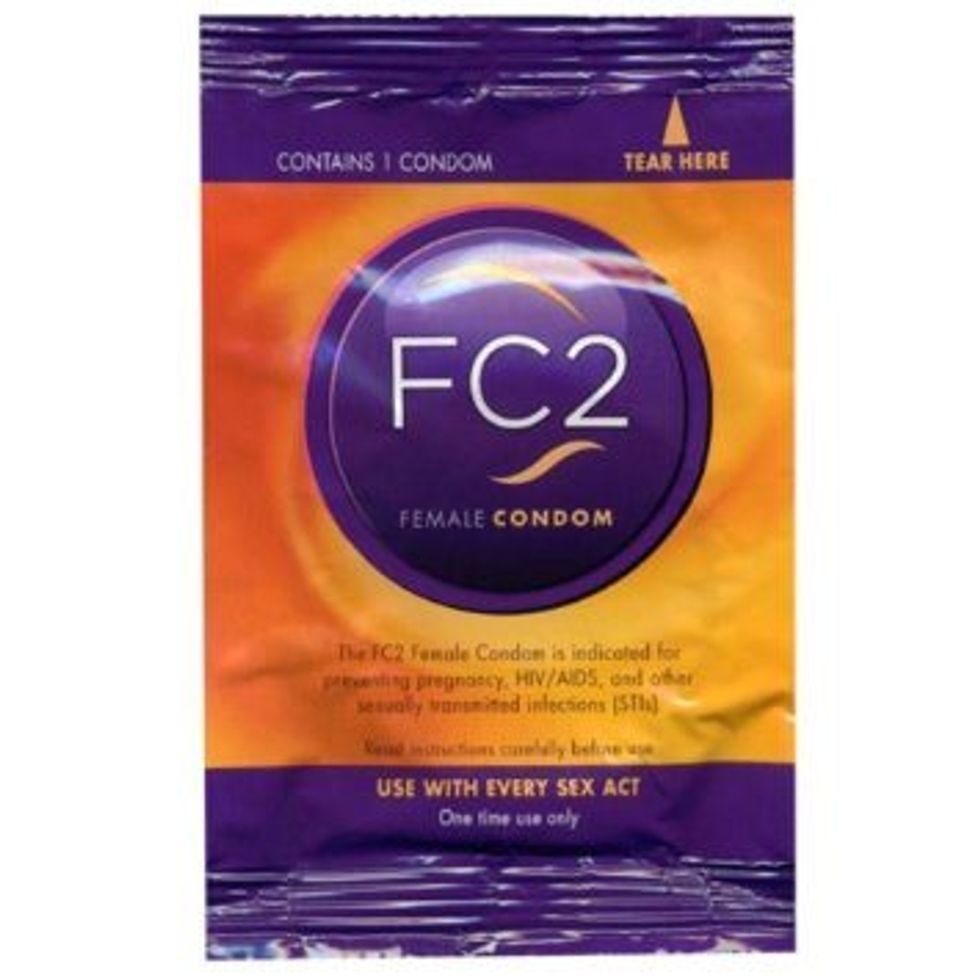 3. You Won't Hear The 'Allergic' Excuse Anymore
Cheers to change! Men use the "I'm allergic to latex" excuse a lot, and well, some women do too just for the chance to experience sex better, sans condom. The FC2 female condom, which is only available in the United States and approved for use by the FDA, is hypoallergenic and can be used for those who are anti-rubber. FC2 is made with nitrile, a compound found is medical gloves (sounds odd, but remember the same materials go in your vagina when you visit your gynecologist), so that oil- or water-based lubricants can be applied prior to sex. The heat transmitting material in a non-latex female condom also assists with pleasure and warms body temperature. Perfect for those autumn and winter nights.
If you are curious on how it is inserted, catch a video tutorial below:
Are you currently using female condoms or have used them in the past? Talk about your own experiences to educate other women below!