When I reflect on last year and what it truly meant to me, three words come to mind: transition, alignment, and sisterhood.

---
2017 was the end of a gruesome transition period between leaving my celebrity gossip blog NecoleBitchie.com, and stepping into a new chapter, which saw the launch of xoNecole – an empowering lifestyle website for young women of color. During that transitional period, I've lost friends, lost money, and almost lost my mind (a few times). However, what I gained by taking a risk and betting on myself and the woman I wanted to be, meant so much more to me.
When the clouds of a storm disappear, everything is new again and the sun shines brighter than ever. I'm there now. And after the rain, I can now confidently say that I can watch my brand grow into the beautiful empire I always knew it could be.
In 2017, I learned the importance of being in alignment and the power of manifesting the life you want for yourself.
Laying in the fetal position in my bed on days that entrepreneurship was beating me down like I had stolen something wasn't serving me. I had to make sure I was getting up and relentlessly fighting for my dream, every single day. And I had to position myself so that when a big opportunity came, I was ready for it. And that meant shifting my perspective. That meant manifestation in its highest form.
In May, I remember sitting down with a close friend at a coffee shop in New York. She was unemployed, and I was struggling with keeping xoNecole running from where I lived in Arizona due to mounting operational expenses. I said, "Girl, if you could predict where you would like to be in 6 months, what would it look like? Let's live in that for a moment."
For 15 minutes, we quietly jotted down in our notebooks where we saw ourselves in 6 months using the present tense, "I am…"
Exactly six months later to the date, while in my new office in New York, I randomly opened my notebook and saw the life I was currently living written out line by line. I had manifested everything into reality and I sat there stunned with chills running down my spine and tears in my eyes. I owned the reality I wanted because I called its name and demanded it to become what it now is. That's a testament to the power of words.
In 2017, I also learned about the power of sisterhood. I wouldn't be where I am today without a strong tribe of women who had my back. A team of women who were passionate about work that was deeply rooted in purpose and positivity. My sister, friends, mentors, and business associates. Women who were uplifting and encouraging. Who had the same fight, passion, and purpose to empower other women to be their best selves. My Tribe!
I've also learned that choosing comradery over competition always produces wins for everyone.
And in honor of that, on December 19, xoNecole held its first Table of 20 event, a celebration of women in digital media – and it was the epitome of tribe vibes.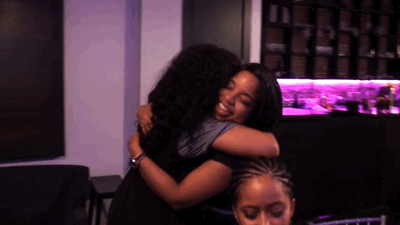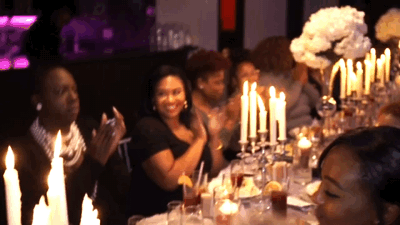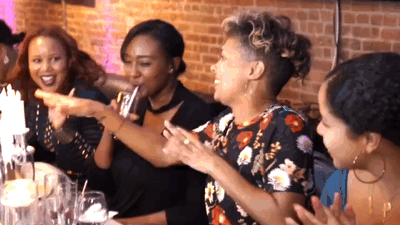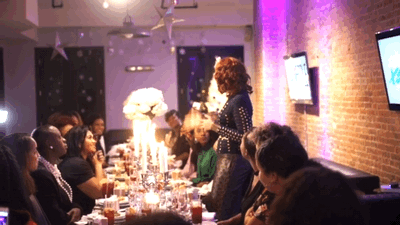 The dinner, aptly titled "Queens See Queens", was an ode to power women in digital media, especially those who have been making major moves behind-the-scenes at their respective outlets or media brands by pushing positive narratives for women of color.

The room was filled with genuine love as we shared hugs, laughs and promises of collaborations and partnerships. While feasting on dinner by Omar's Kitchen and champagne from Belaire, we clapped and cheered as each woman shared their story of adversity and triumph. Many of the women in attendance shared the common risk of moving to New York with just a few bags and uncertainty, and now have been blessed to see the rewards of success they could have only dreamed about.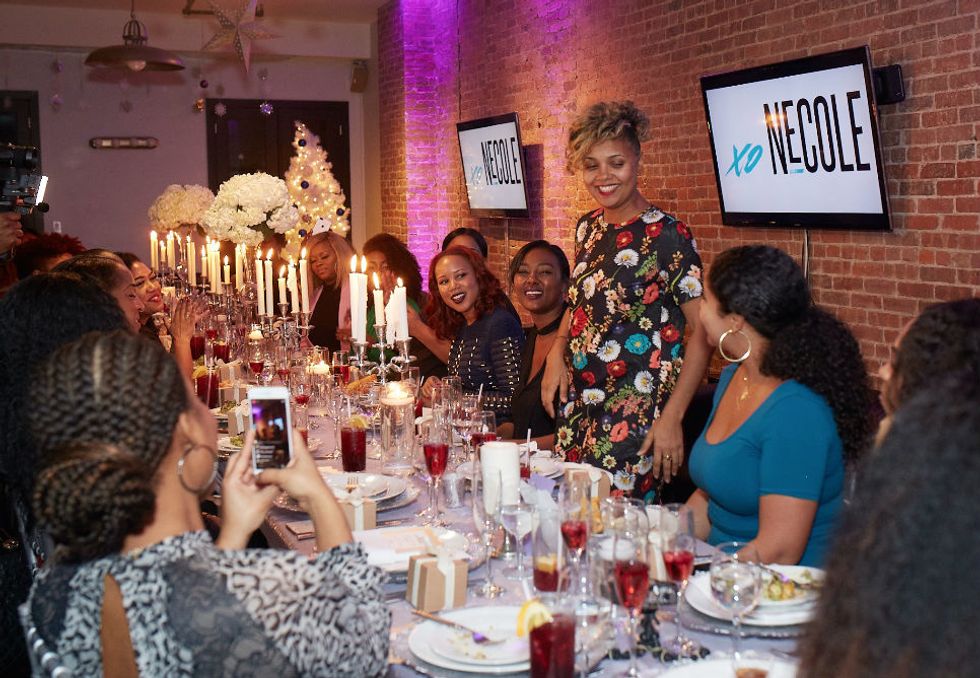 Cori Murray, Essence Magazine Entertainment Director, shares a few words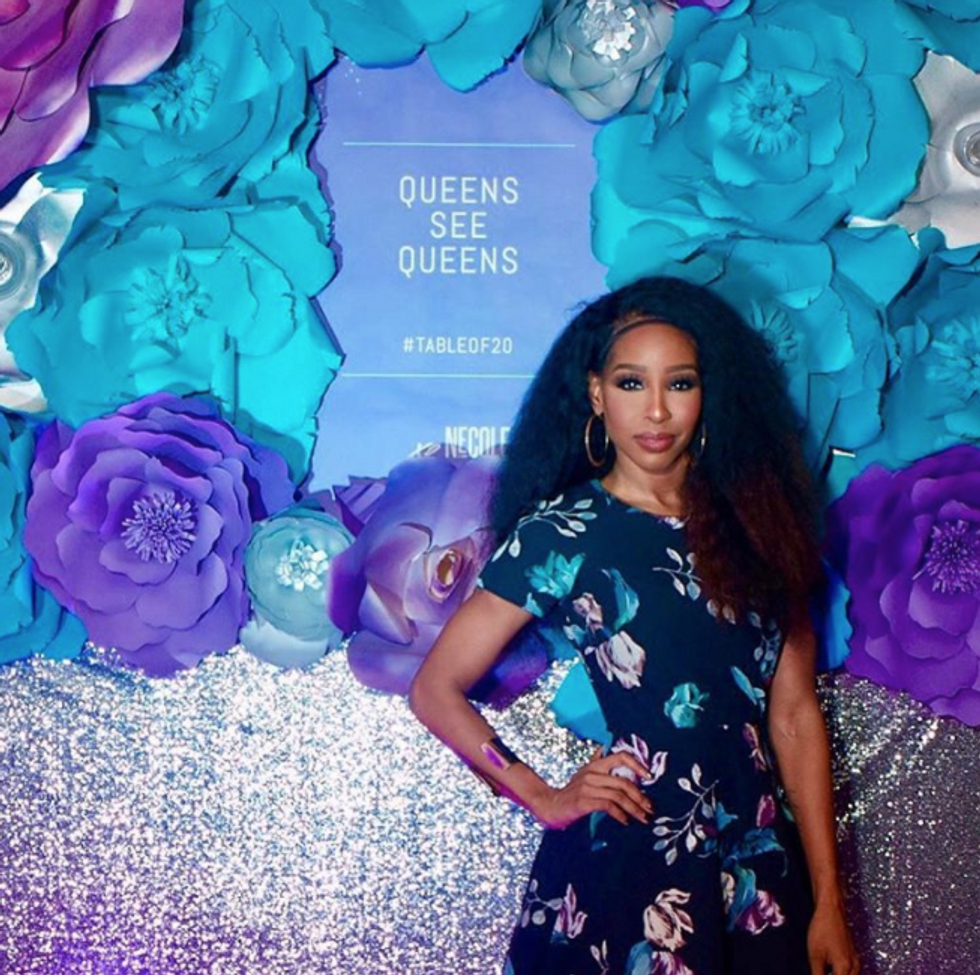 Necole Kane, EIC xoNecole attends Table of 20 | Flower wall by IG: Dreamwork Diva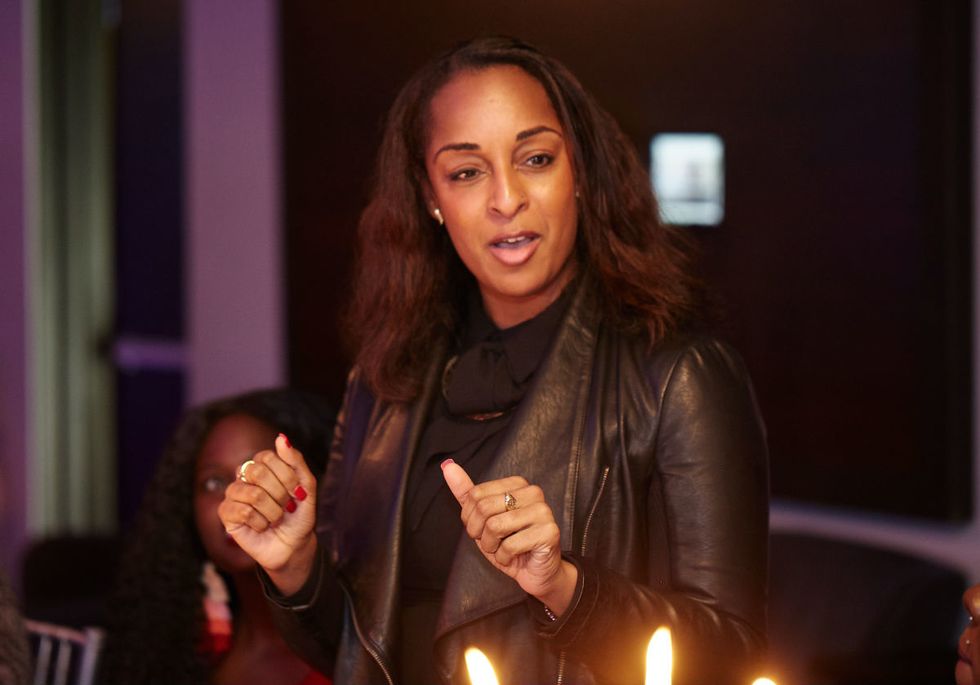 Natasha Alford, Deputy Editor at The Grio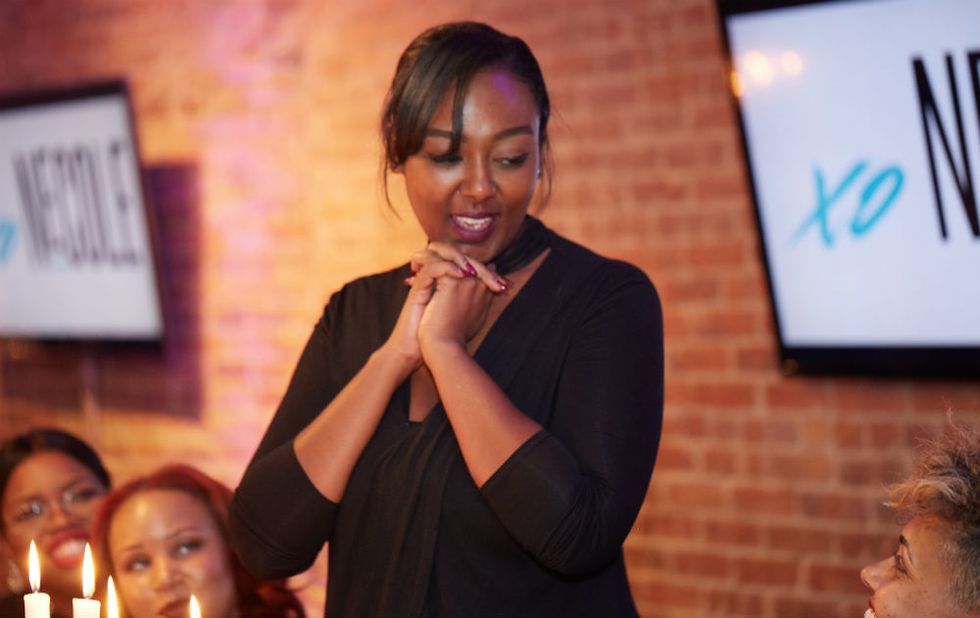 Lilly Workneh shares the news that she is the new Editor-In-Chief at Blavity and Shadow and Act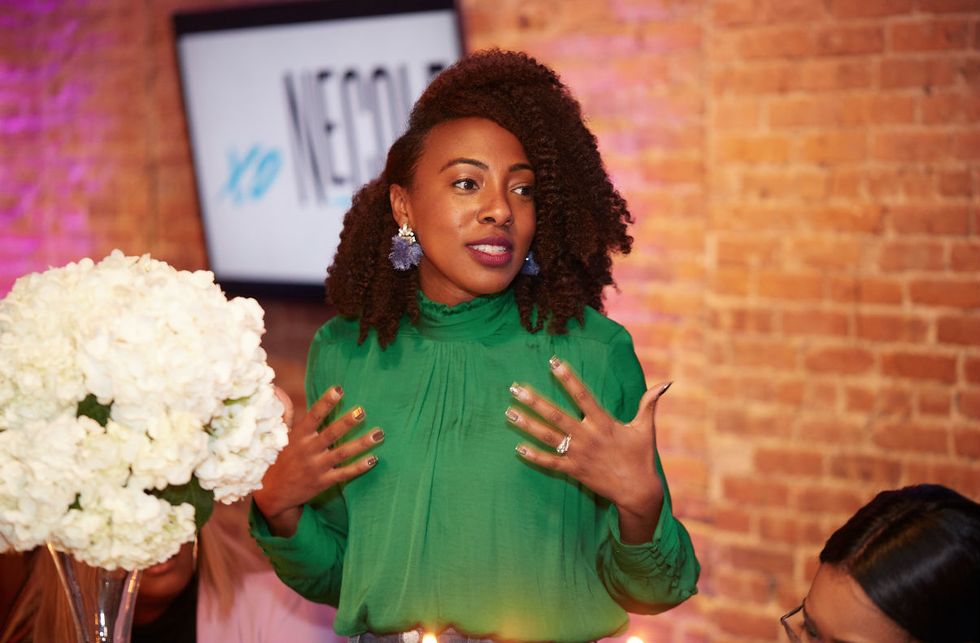 Sharde Miller, producer - Good Morning America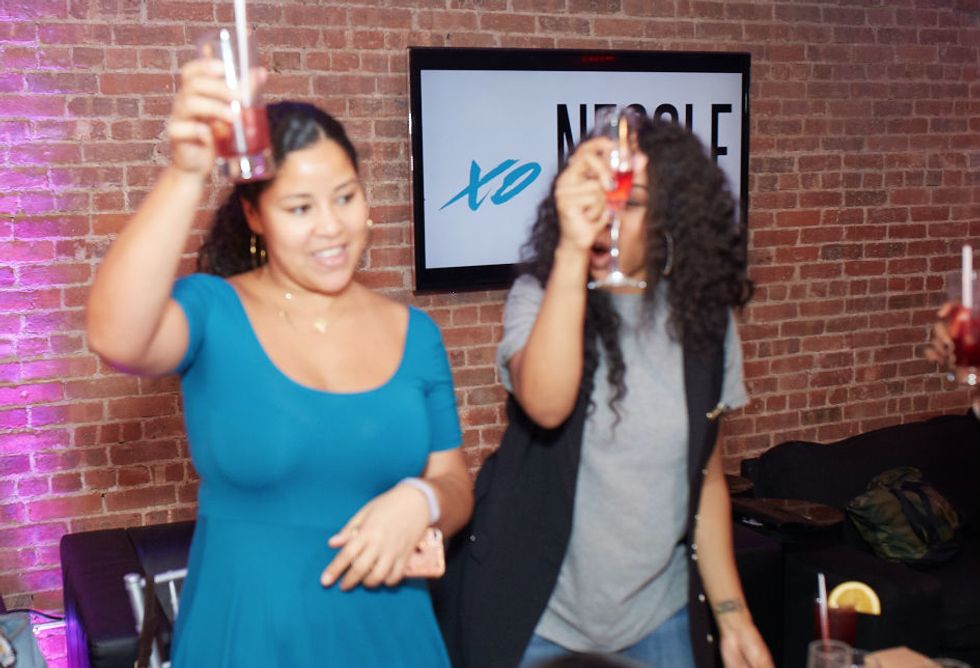 Arianna Davis and Tracy G toast to an amazing 2018 ahead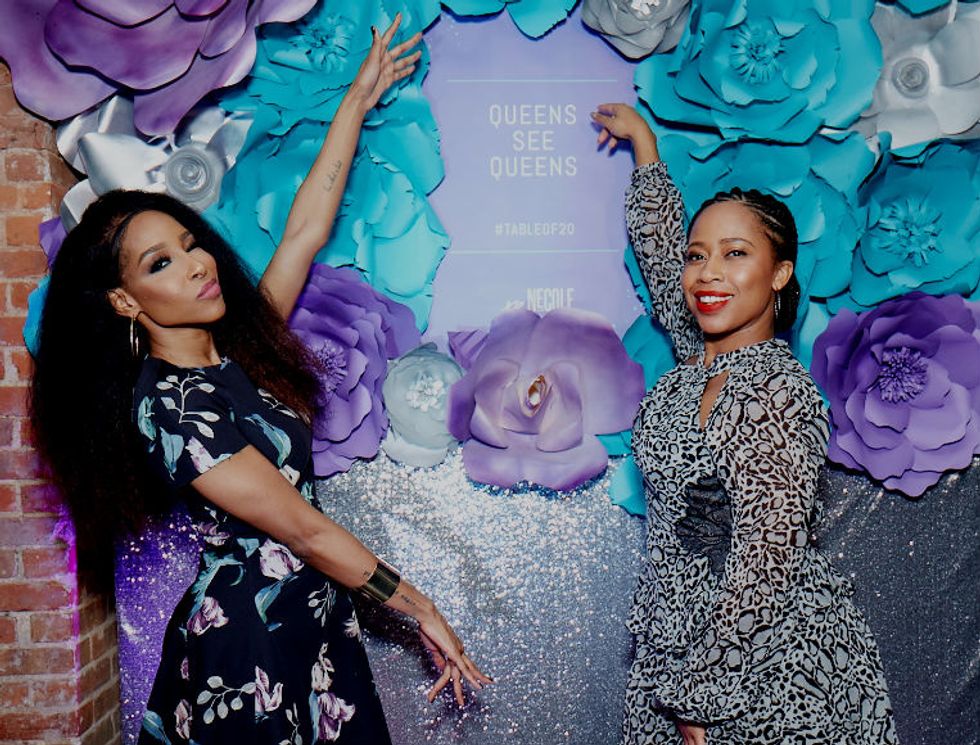 Necole Kane and Omnoire's Christina Rice - Queens see Queens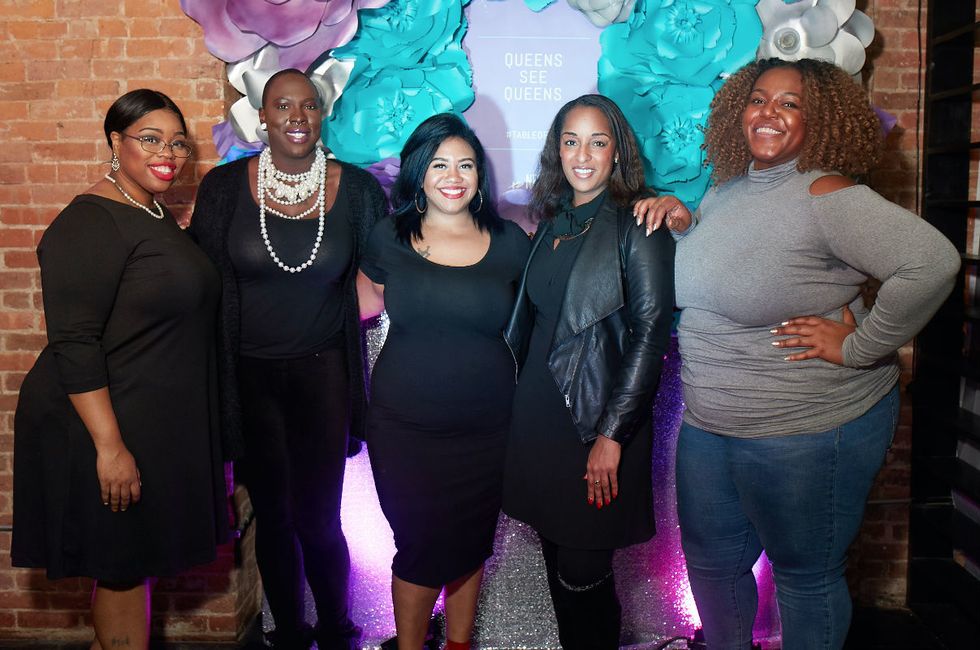 Candice Benbow, Candace McDuffie, Brande Victorian, Natasha Alford and Danielle Young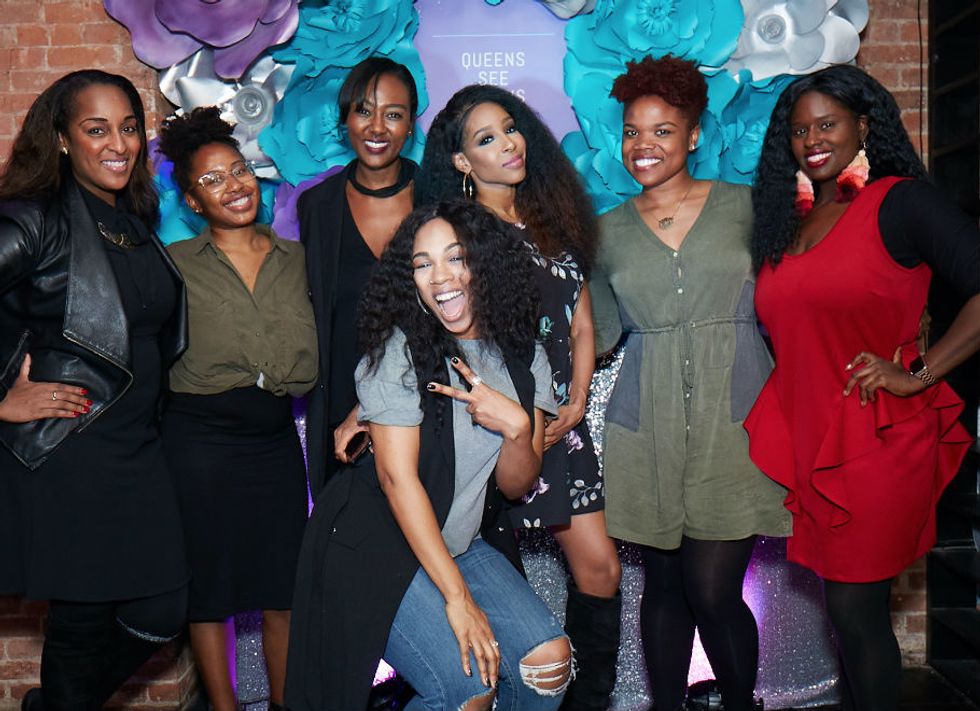 Natasha Alford, Janel Martinez, Lilly Workneh, Necole Kane, Tracy G, Chasity Cooper, Charreah Jackson
The gathering was the perfect closing of 2017 – the year of the caterpiller – and grand opening to 2018, the year we finish transforming into the butterflies we were meant to be.

Success can be a lonely road without sisterhood.
I pray that you find your tribe in 2018 and beyond. May we uplift, inspire, and encourage each other! And cheers to more collaborations in this new year!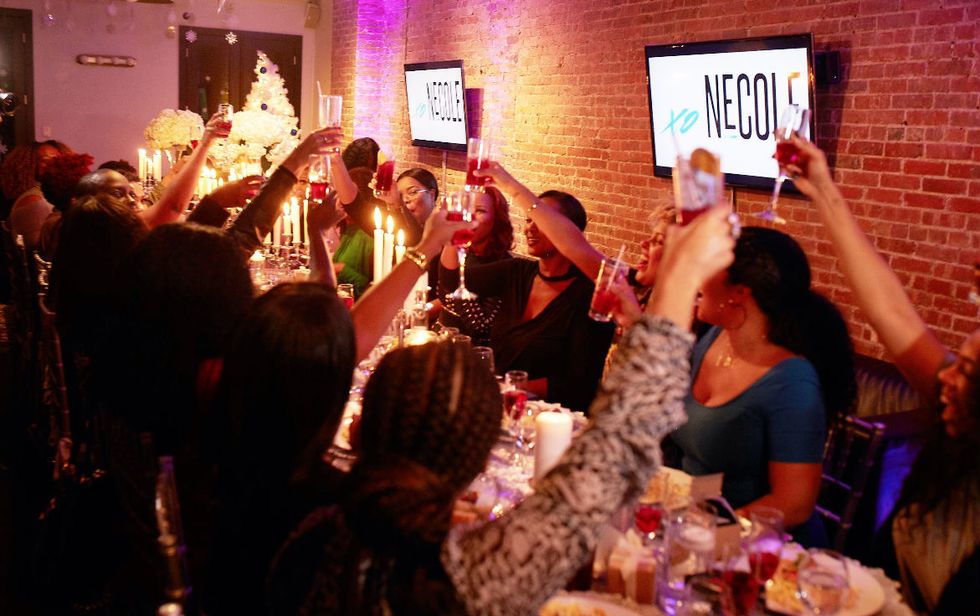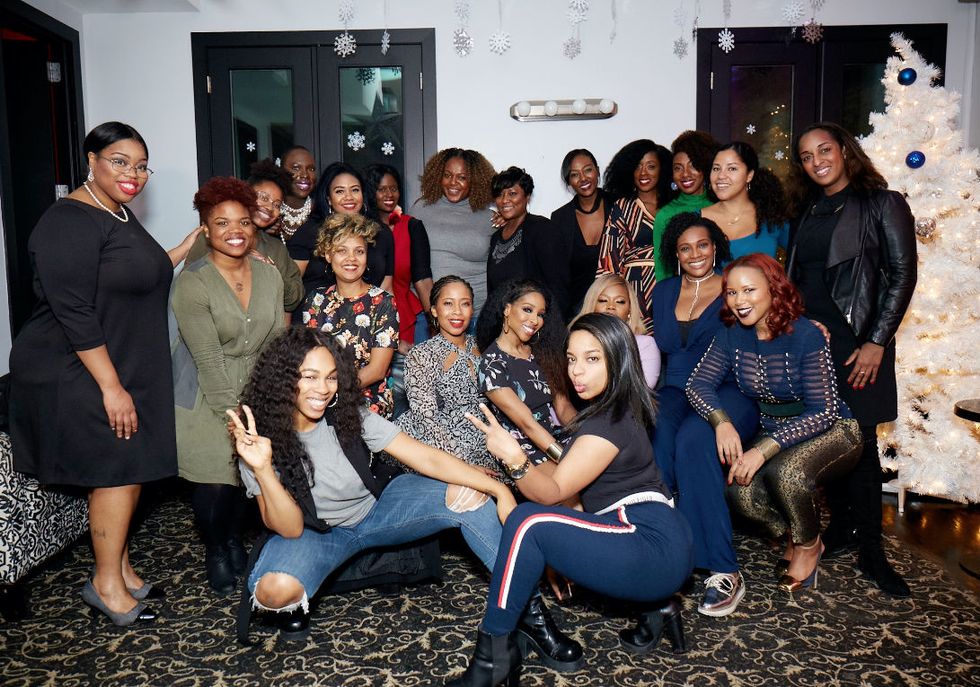 Click through the slideshow below to see exclusive photos from the dinner celebration:
Feel free to follow these amazing women that were in attendance.
Our Guest List
Necole Kane – Editor-In-Chief xoNecole.com
Sharde Miller – Producer, Good Morning America
Lilly Workneh – Editor-In-Chief, Blavity
Natasha Alford – Deputy Editor, The Grio
Arianna Davis – Senior Features Writer, Refinery29
Candice Benbow – Writer, Public Speaker (4:43, My Vodka Has Lemonade In It)
Tracy Garraud – Founder, She's Beauty And The Beast | co-host Sway In The Morning
Christina Rice – Founder, Omnoire
Charreah Jackson – Senior Relationship Editor, ESSENCE Magazine | Author
Brande Victorian – Managing Editor, Madamenoire
Cori Murray – Entertainment Director, ESSENCE Magazine | co-Host Yes Girl! Podcast
Claire Sulmers – Founder, FashionBombDaily.com
Danielle Young – Producer, The Root
Danielle James – Style & Beauty Editor, Hello Beautiful | Founder, Model Citizen
Renae Bluitt – Founder, In Her Shoes Blog, She Did That Films
Janel Martinez – Founder, Ain't I Latina
Tiffany Battle – Founder, The Werk Place!
Soraya Joseph – Digital Media Manager – Ebony Magazine
Candace McDuffie – Multimedia Journalist (Forbes, Glamour, Teen Vogue)

Chasity Cooper – Community Director, Her Agenda
Also many, many thanks to Jamilah Barnes who helped organize this incredible event, as well as Mecca Moore who produced this amazing experience for all of us. The details were impeccable, with sand globes provided by Sandglobe.love, and the gorgeous flower wall by Dreamwork Diva.
*Originally published on necolekane.com