You know what's better than a plentiful bank account, nice clothes in your closet, or even a ton of followers on the 'gram? Peace of mind that everything that belongs to you, will be for you.

---
It can sometimes feel like God has forgotten about you — everyone else is leveling up in their careers or relationships, and you're over in the corner just wondering what's supposed to be happening next. Trust me, I understand.
For years, I hustled and hustled and hustled, grinding to be taken seriously in my industry, oftentimes putting in the grunt work while I looked to my left and to my right and saw people passing me up the ladder because they knew someone, had "the look," or just knew how to finesse. I learned about betrayal the hard way, first-person and up close, as I saw people who welcomed me into their circles only to see what resource I could provide to them.
It is inherently a hard lesson for anyone to learn, especially a person such as myself who genuinely tries to see the good in people and will extend herself to the ends of the Earth to help others.

I found myself looking in the mirror, asking God where was I coming up short, how was I not progressing like others, and why the same people I saw cutting others down were being praised while my work was still unknown and unseen?

Exodus 14:14 says that God will fight for you, but the only thing you have to do is be still.
So often, I feel like we're taught to grind and hustle, always fighting for the next moment and the next thing. However, His promise to us already confirms that He will fight your battles: the naysayers, the haters, the stressful person on your job, that family member, that money situation, etc. And so often, we get caught up in fighting and pushing, that we stand in our own ways of success and promise. When I learned that God was literally just waiting on me to step back and trust him with the situation, that's when my life turned around in ways that offered me imminent knowledge of the power He holds.
When you remember, and I mean TRULY remember, what God has promised for you, you stop worrying about everyone else.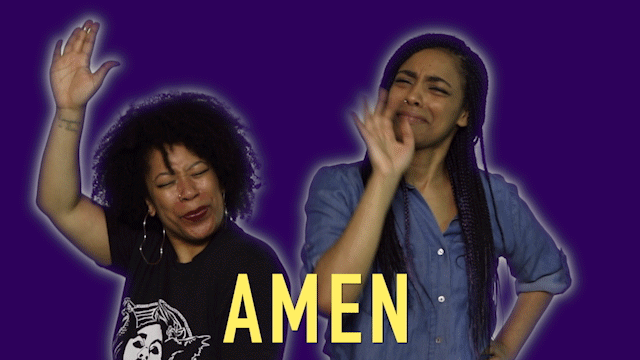 media.giphy.com
People who used to be able to provoke your spirit can't shift your mood anymore. People who put on a flex for social media don't upset you anymore. Because you know that God will honor YOU and your requests made onto Him, especially when you've put in the work, he's not going to pass you over.

Okay, let me break it down just a bit for anyone out there who currently finds themselves in a situation where you feel like God isn't looking out for you or that He doesn't see your problems. When you are walking in the fullness of God and what you know He can do for you, certain situations and people become trivial. Almost like, worrying about something the size of an ant when you have an entire world or continent to study.
When you understand how things are meant to work for your good, you will see that things really don't have to upset you.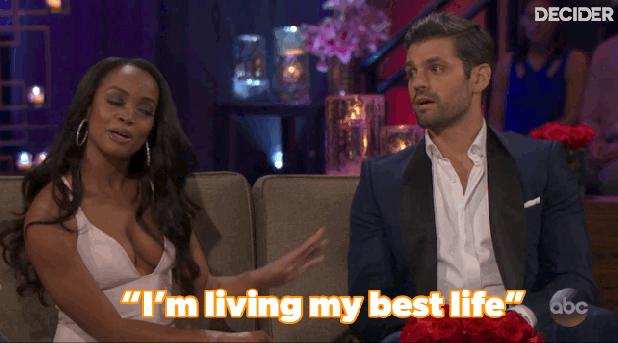 nypdecider.files.wordpress.com
You don't have to operate at a low frequency to get the things you want out of life because you already know that they are going to be yours when the time is right. You don't have to get caught up in small or trivial things when you think about all that God has for you in the long run. I realized that the world can give you a lot of things, but it can't give you peace. It can't earn you respect or honor. I will proudly take a peaceful mind over a buzzing social thread, or popularity that is fleeting.

At the end of the day, God's looking out for you, so don't worry about what everyone else is doing. Don't worry if you don't have what you think the "perfect" life is yet, or are where you want to be in life.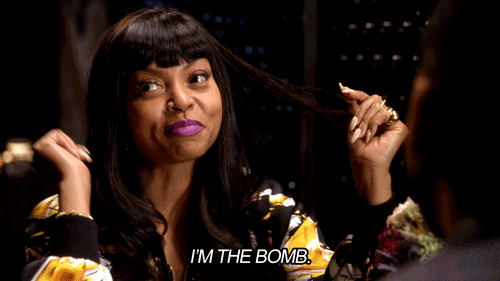 assets.rbl.ms
Just do what you're supposed to do, so that you're where you need to be when He's ready to shower you down with blessings!

Featured image by Shutterstock