Some will tell you that finding yourself in a box is an opportunity to paint it; others will tell you to break out of the box altogether.
---
Tracee Ellis Ross is that friend who demands you to break barriers that the world may try to place on you and live bold in your fullness. Tracee has consistently been a role model for self-love and sex positivity. Through her words and activism, we come to know that loving yourself is one of the greatest gifts you can give - not only to yourself but to those around you. In a recent profile with Glamour Magazine, we are able to take a look inside of Tracee's journey with radical self-love, sexuality, and ownership of the woman she is today.
As the daughter of super diva Diana Ross, it's only natural that you pick up on the feminine power rather quickly. Tracee reveals that her mother is the reason why she has always been so comfortable, and positive, with her sexuality.

"My mom is a sexy woman—that is part of her persona—and that is a delicious thing that has never felt scary to me. Recently I learned this wonderful term, sex-positive, and that is the way I feel. [For me] the answer to the objectification of women and black women in our culture is not to shut down my sexuality but to own it as something that is mine."
Having a superstar as a mother has its perks; however, to Tracee, the greatest aspect about her mother is her ability to love, not how talented she is. The down-to-earth personality that we all love about Tracee is rooted in the unconditional, prideful love that her mother shows for her family.
"The Diana Ross we all know kind of doesn't hold a candle to the mom that I have, in her extraordinary ability to love. What was most impactful about that moment to me was that my mother was receiving a Lifetime Achievement Award for her career, and the most important thing to my mom was to have her entire family onstage with her. My mom had my nieces and ­nephews—her grandchildren—dancing around her. Whenever we go see her show, that's what happens. That's the way I grew up, dancing onstage while my mom was singing. Just like walking on the stage and tapping her on the butt, and like, 'Mom, Mom.' My mom holds her family and a career and nourishes both things.
My mother has a deep heart for her children that I almost don't understand.… I have these memories, like I said, my mom is onstage doing her job, and as a kid, I would wander in during shows, like, 'Hey, Mom.' And she was not like, 'Get off the stage! Get out of my moment!' She's like, 'What's up?' I have never heard my mom say, 'Not now—I don't have time.' Even now, in the middle of the night, my mom will answer the telephone. It's incredible to know you are loved in a way that somebody is there for you.

That's something that I have used in my relationships with friends. My friends know: My home phone ringer doesn't turn off. You need me in the middle of the night? I am your girl. I will bring you to the hospital. I will call you if you are frightened."
From awards to front-cover editorials to critically-acclaimed TV shows - Tracee has done it all. And Diana is always in the first row to cheer her on, even if her choice of career sometimes scared Diana.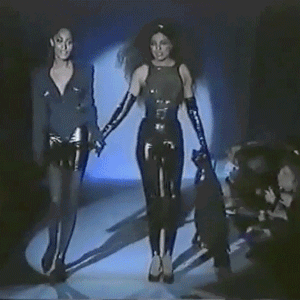 "My mom was in my first meeting with Wilhelmina, the modeling agency. She set it up. I did the Thierry Mugler fashion show because of her. Thierry Mugler had asked her to do it, and she said the only way I'll do it is if you let my daughter walk too. So, my mom never dissuaded it; although I will say, she was very big on saying things like, "You sure you don't want to be a doctor?" Her sister is a world-renowned doctor: Dr. Barbara Ross-Lee, the first black female dean of a medical school. So, we had all of those options open to us. But what I saw in my mother was a woman with a platform, who had agency in her life. I walked toward that."
Tracee has been working towards creating her own platform for years and it has paid off in major ways.
Not only in her work, but with her openness to discuss personal sentiments of her life - being in her 40s and single - does Tracee help give an unconventional angle to somewhat monotonous conversations. In her speech at the Women of the Year conference, she opened up about how others seem to pressure her to be boxed in to the norms of marriage and having children. Sometimes, it makes her feel "less than" despite all of her accomplishments.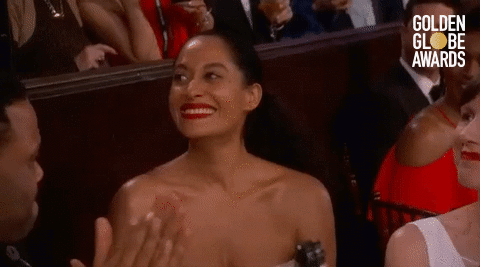 Tracee is not in a rush to get married.
Cultivating self-hood is the prerequisite of any healthy union. When you cultivate love for self, you are filling up your glass to be able to water others with the extras. Tracee is a firm believer in becoming an advocate for yourself first and foremost. It is with yourself where you find home. It is with yourself where you are able to operate from a space of love.
"The key is you ask yourself, What do I need right now? I've cultivated a relationship with myself where I know I have choices…. I have a toolbox of ways I can find support; journaling is helpful, or meditation.
And I have had to really make friends with loneliness. And know the difference between choice-ful solitude and lonely. [I find comfort in] being able to name it, to say I'm feeling lonely, then to have a tribe of people I feel safe enough with to share: This is how I feel.
I don't have the luxury of not going to work when I don't feel up to it. Most people don't. On those days, I acknowledge I am feeling f-cking crappy, and I'm not at my best, and I still want to or need to keep walking forward. I have to do some of my best work on my worst days. I have to look pretty even when I don't feel pretty. There's a way to hold both things."
Many might confuse self-love with egotism. It's not at all the same thing. Tracee's cultivation of self-love is the root of where she waters her support for other women. With her own accomplishments, she is able to recognize the queenship of other women in their awards. Her pride for other women and women of color is just another reason why Tracee's cultivation of love is thick like honey and sweet for everyone who indulges.
"There's the personal gratification: I have dreamt of moments like these since I was a little girl, accepting my Oscar in the mirror. So, it's a dream come true. Oh my God, I made it. Pinch me. But what has been way more impactful for me is the larger meaning…. When another woman or another woman of color has a win, I feel like it's my win. I feel like it's a ceiling breaking open. And so, the nominations, even the win, really feels like it's not mine. It's like something becomes more possible."
Read Tracee's Glamour feature in full here.