---
Not everyone can have an open conversation with their parents about their sexual exploits, let alone broadcast it to the world. But Shannon "Shan Boody" Boodram, a YouTuber who's known to keep it real when it comes to anything sex, love and relationships, has managed to do both. Her latest video? A bare-all sex talk with her parents, and let's just say that it goes there.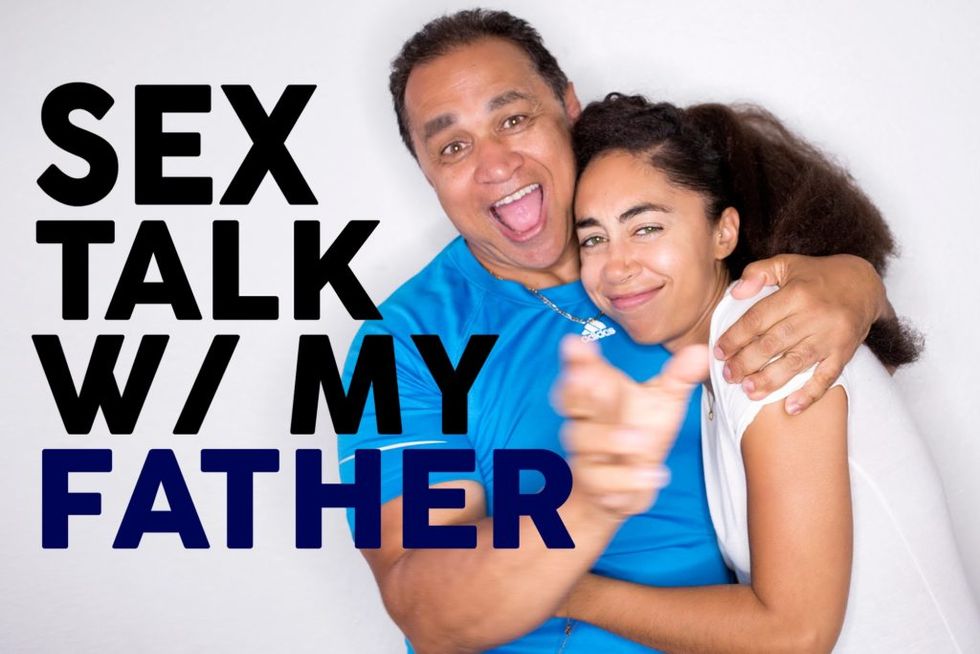 "At first my parents, of course, weren't thrilled and people around me are like are you sure? And I've lost jobs because of it," Shannon admits about her risqué career-path. "But the firmer that I get and the more sure that I am, the more other people feel that way."
As taboo as the topic of sex is in the black community, Shannon has managed to capitalize on the one thing that everyone's doing but few are willing to openly talk about. And when it comes to lovemaking, Shannon is as much of an expert as she is an enthusiast. The certified sexologist earning her credentials from the University of Toronto has made guest appearances on shows such as The Amber Rose Show, Just Keke, and The Insider, lending her expertise to the millions looking to gain a better understanding of their anatomy and how to use it, as well as dropping knowledge (and the occasional tear over an ex) to her 140,000 plus fans on YouTube.
So how exactly does one choose to specialize in sex? Well, if you ask Shannon, it was something that just came about naturally.
Growing up Shannon tapped into her sexuality at a young age. Her mother called her crude but Shan calls it having a natural sexual development. Her Barbie's became sexually active before she could even quite understand the depth of the act. She found the available information on the subject to be boring, so she relied on popular urban books such as Coldest Winter Ever and Fly Girl to school her on what to expect for first-time frisking. And though her parents didn't hide sex, their open door policy still left questions that she didn't quite know to even ask. So at the age of 16, when she lost her virginity to a hot London bloke while attending a track meet in Hungary, it didn't quite meet her expectations.
"The first time that I had sex I thought the clitoris was inside of the vaginal canal, and so I kept waiting for that experience—for this button to be pressed and for it to feel amazing—but the truth is your vaginal walls have as many nerves as the back of your hand, so there's not a lot," says Shannon.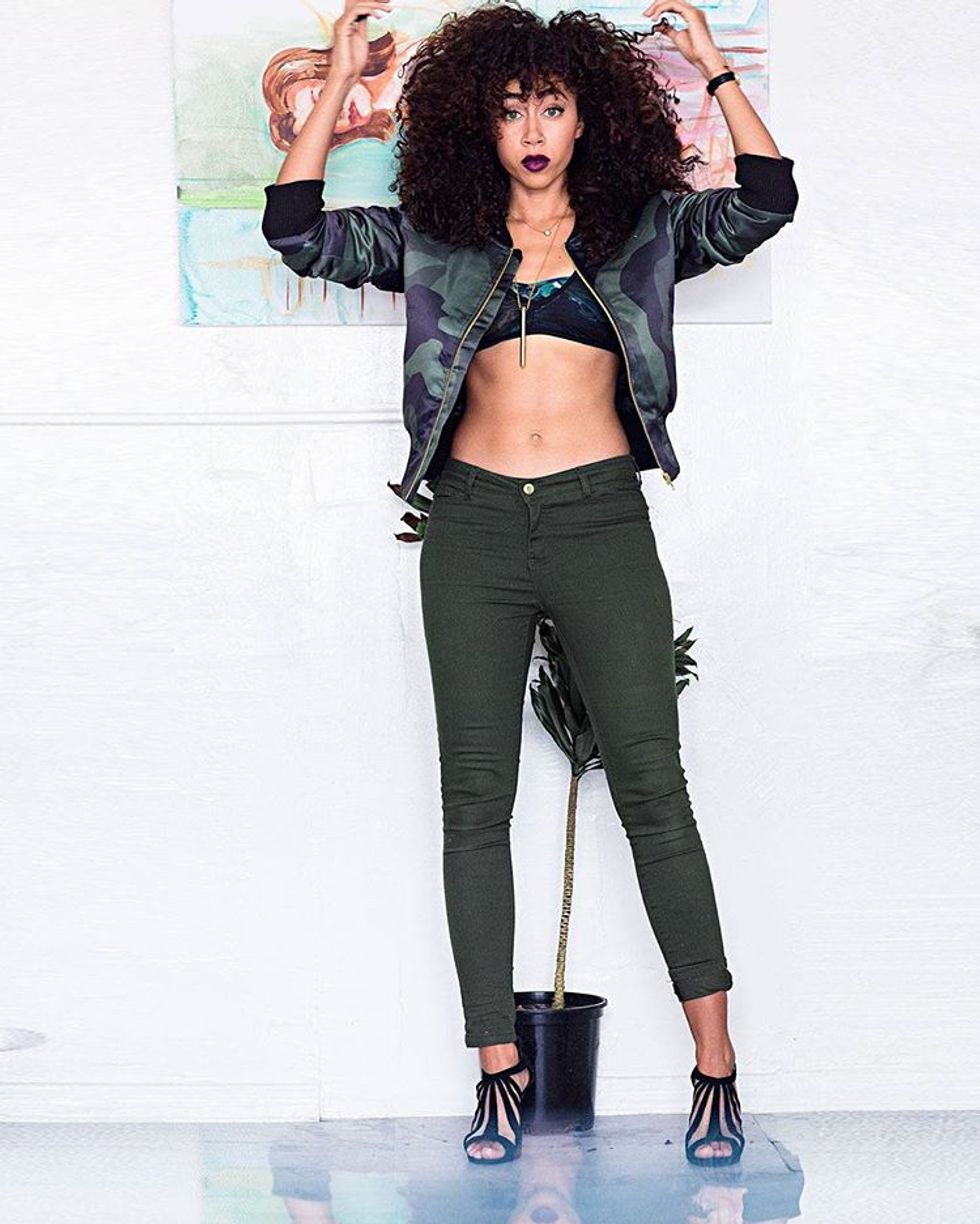 At 18, when she stepped on the campus of Baltimore's Coppin State University, she had five notches on her belt and zero orgasms to complement them. Describing her own teen sex life as "shitty," she became fascinated by the stories of her more experienced friends. The honest conversations with her fellow peers sparked a desire in her to get the real scoop on sex, and not just the sultry scenes that television shows and porn portrayed the act to be.
"I met a girl there who was 18 years old and HIV positive, and one of my friends from Baltimore, she was a lesbian. And so I learned about sex from her and I was like man, this is what's kind of missing. You have the facts and information but competing with that are these interesting stories."
The textbook version of sex was dull, so she started gathering real experiences from her peers and compiled the answers into a book that touched on topics ranging from abstinence to STI's and unplanned pregnancies. "I didn't really think to myself, oh I'm going to make sex my career. I was just like this is a really good book idea."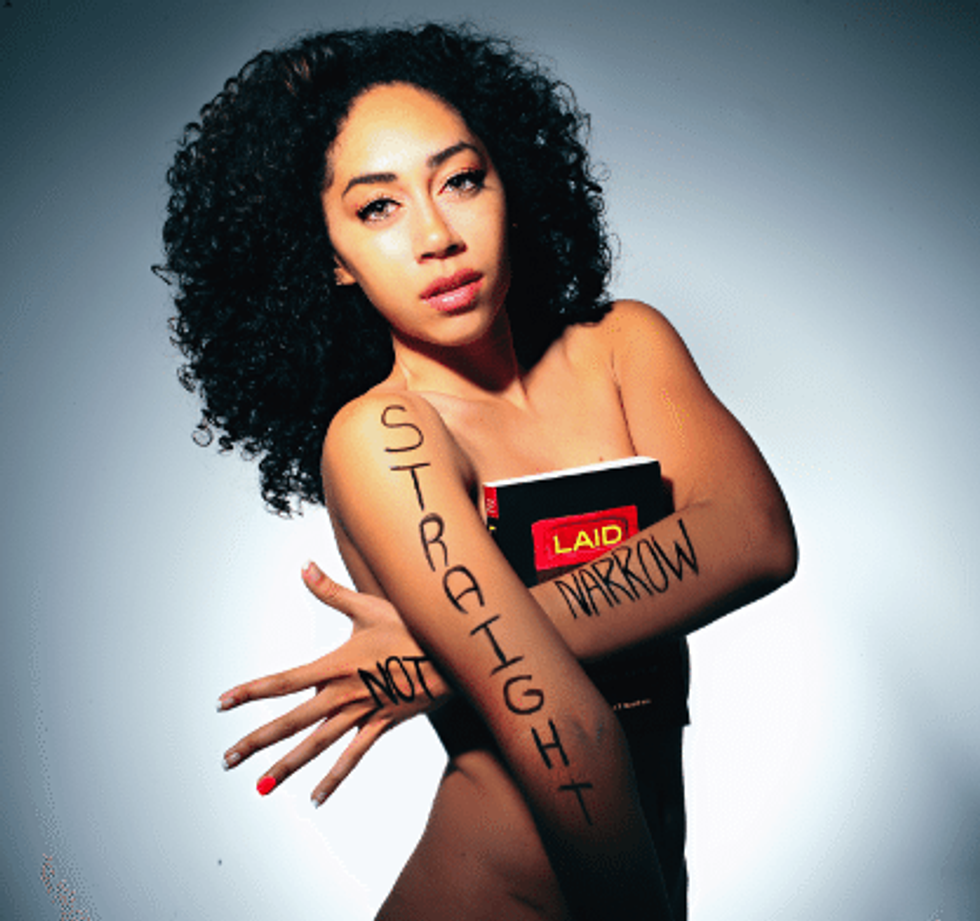 After a year of touring with her book, Shannon decided that she wanted a less controversial career path, but just as she began turning down the sex talk, BET reached out to her with an opportunity to be a sex and relationship educator for a new talk show they were filming, so the Toronto native applied for an American work visa and flew to L.A. to audition. She landed the role, but the pilot didn't get picked up. Back in Toronto she was specializing in wedding photography when a year later the television network reached out again, this time for a talk show featuring Eva Marcille, Jessica White and Wendy Raquel Robinson. Although once again the show didn't get picked up, Shannon, felt that her calling was in L.A., and relocated to the city of dreams with no job and no place to live to continue auditioning for roles.
But the move was far from easy. She was shooting pilot shows, but each pilot locked her into a six-month holding deal in which she couldn't audition for other roles. Her American work visa limited her to working only in television, making it difficult to pick up outside work as is typical for those pursuing television and film roles. The constant cycle of going in and out of holding deals left her penniless, feeling purposeless, and struggling with depression. In one video, Shannon breaks down in tears as she recounts the experience of fighting to get out of bed everyday while waiting for the next opportunity to come.
"L.A. is one of those cities where if you're not really clear on what you want to do, go home, and once you have that clarity and what you want to do the second part of that is constantly knowing what is giving back to you, and putting that energy out there," Shannon says.
Despite the seemingly grim circumstances, Shannon learned to hustle and picked up hosting and journalism gigs to make ends meet, as well as continued building her brand on her YouTube channel, where she speaks openly on the topics of sex and relationships in today's culture. "I'm getting better at my craft, I'm connecting with people on my own, and I basically can make my own schedule. People can't take that away from me. You have to find a space for yourself that you have control of and that you actually are getting a return from."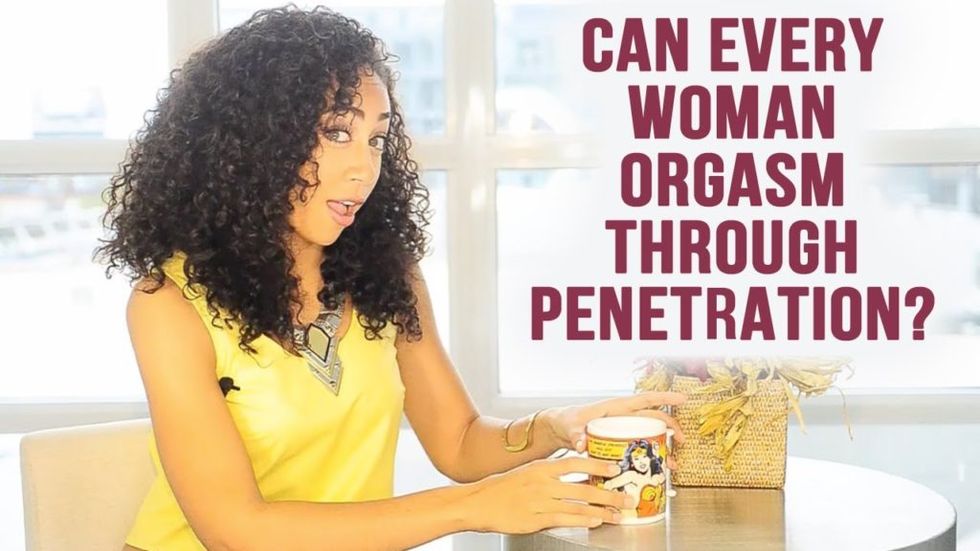 "You have to find a space for yourself that you have control of and that you actually are getting a return from."
Not only has she battled with inconsistent jobs, but being known as a "sex expert" also impacted her job opportunities. In November, she was offered a stage-hosting gig for a tech company, but upon accepting the offer the company had a sudden change of heart after researching her and discovering her passion for pleasure.
"I'm not hiding the fact that I talk about sex. I'm a strong woman who's educated. I volunteer at a sex trafficking clinic. I give the best that I can to this world, and to devalue me because I talk about something that people search on the Internet more than anything else is disgusting," says Shannon.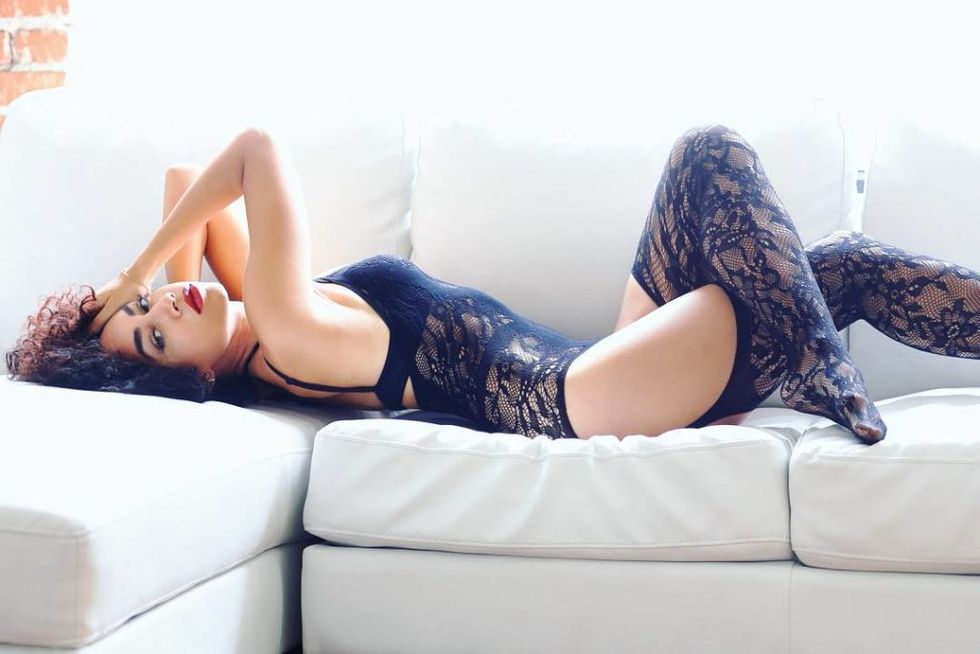 "I give the best that I can to this world, and to devalue me because I talk about something that people search on the Internet more than anything else is disgusting."
The experience taught her to not only be firm in who she is, but also be patient with those who don't understand who she is. "I think that I'm finding my comfort, but I'm also respecting my pace. And I think a big part of maturity for me was giving that permission to other people—giving them room to find their comfort and to respect their pace. If they're not where I am right now it's okay. The more confident I am and the more that I'm honoring what's authentic to me, that will rub off."
Perhaps the biggest challenge for the 30-year-old is continuing to walk in her purpose even when it seems that all odds are against her. In a recent video, "Am I Cursed by God?", she celebrates finally becoming an American citizen after months of fighting to be approved for her green card—a big win in the midst of battling bed bugs, hunting for a new apartment with little money in the bank, and purchasing a plane ticket for an event that was cancelled last minute.
"How hard you work in the worst of it will determine how temporary this is," she says. "The slower you act, the more that you indulge in self pity, the more you indulge in comforts to take your mind off of it, the longer it will take to get rid of these issues." Pushing through the hard times has proven to be rewarding for the sex educator, who recently picked up a big contract with Trojan and continues to speak on sex panels amongst her other hustles.
As stressful as the struggle has been, those same experiences have given her the confidence to say that she's no longer a young girl just trying to figure it out, but a woman who knows who she is and is unapologetic about it.
"I've definitely grown up as a woman," Shannon says. "I've dealt with so many things. I've dealt with bed bugs, I've dealt with car problems I didn't know how to fix and flats on the side of the road and running out of gas, and my Internet turning off for no reason and having to call the Internet guy. It's just life. And I'm proud that I'm busy and I'm focused, and I don't spend as much time worrying about other people's opinion. When I first came here, I still felt weird about the word 'woman', but now I'm super clear that's what I am."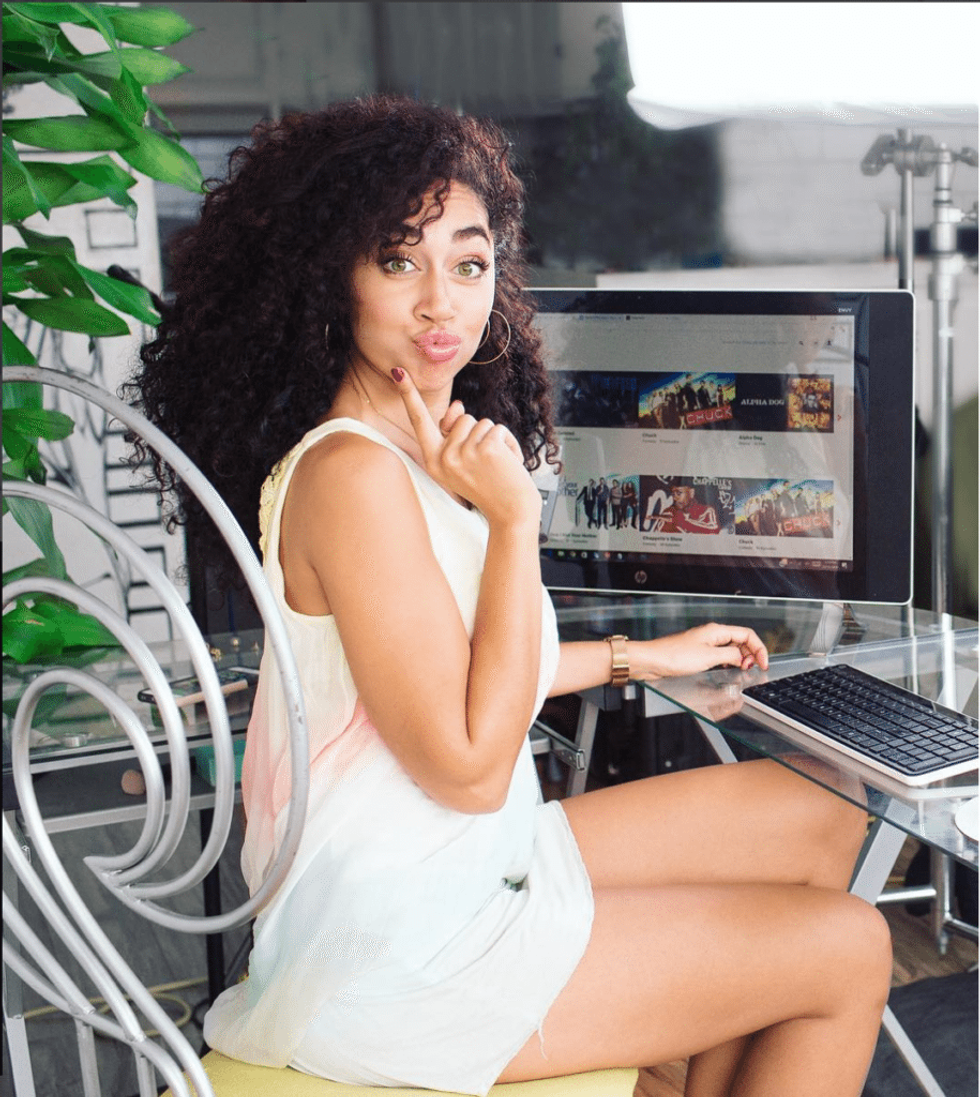 In addition to her success with her Shan Boody YouTube channel, Shannon recently inked a deal with Fullscreen where she created, executive produced, and starred in her own multi-episode series exclusively on the streaming platform. The series, all 12 episodes now available in full on the platform, is called "Shan Boody Is Your Perfect Date" and is a social experiment where Shannon sets out to prove that the key to being anyone's perfect date is tapping into the psychology of seduction versus looks and appearance. It did so well, she's getting a renewal!
Shannon also went public about her open relationship with up-and-coming artist Jared Brady, someone she gives further credit to about the growth she has experienced as a woman in recent years. They are very committed, very in love, and very open with their audience and even branched out from her channel to create a couple's channel called The Examined Life, which is formatted in a style that is part-podcast, part-vlog where Shannon and Jared talk and have candid conversations about everything from their relationship to their own journeys as individuals.
That's how you really glo up.
Catch up with Shannon by subscribing to her YouTube or giving her a follow on Instagram.
All images courtesy of Shannon Boodram