---
Houston, we have a love problem. But luckily, powerhouse producer Will Packer is here to hopefully help you solve it. The ever-popular dating series Ready To Love is back in full force only this time, they're raising the stakes in a whole new way. Hosted by Thomas "Nephew Tommy" Miles, these Houston hopefuls will be tasked with finding love this season in a love bubble, aka a beautiful lush resort to wean off all distractions. Each week, the tables continue to turn as the men and women trade the power to eliminate those they deem not ready to love. In the end, only three couples will remain. Whew, chile.
Let's take a look at the eligible singles we met last night, starting with...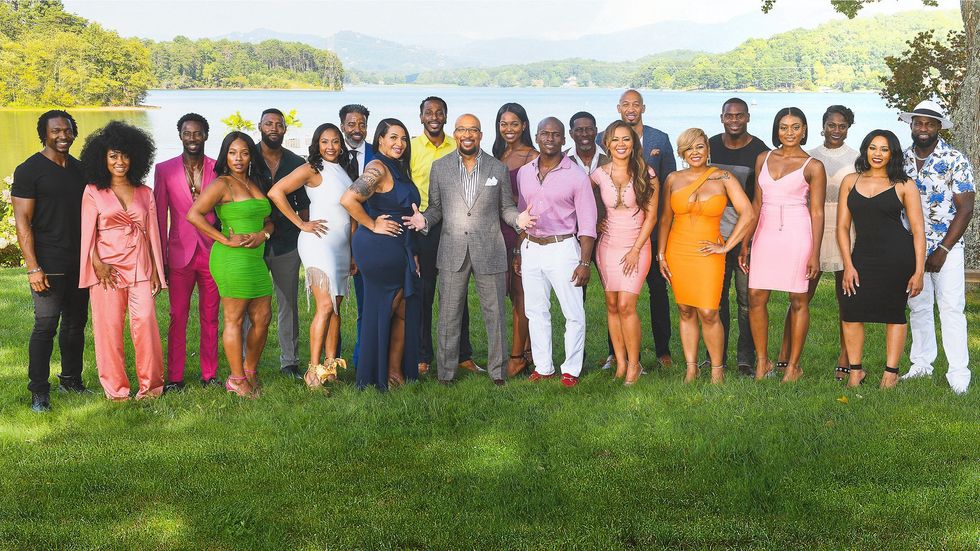 Courtesy of OWN
The Ladies of 'Ready To Love: Last Resort' (Season 3)
Joy, 38, Management Consultant: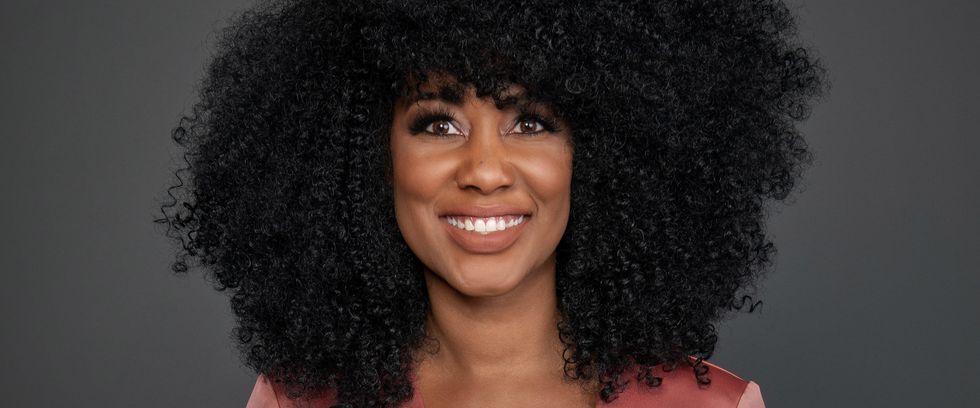 OWN
First of all: YESSS HAIR. Joy is the whole package, if she does say so herself. (And she did.) She's educated, good around the kitchen, and enterprising. She's not one to deal with dating games so whoever she matches with has to come all the way real and ready to secure her heart. Because it's abundantly clear that she's ready for something long-lasting. "I'm ready to love because the timing of my healing says so." OK, sis.
Adrianna, 31, Realtor:
This former Houston Texans cheerleader wants you to know that she's more than just a pretty face. And I for one don't blame her, that stigma is beyond old and outdated. She's ready to find someone who recognizes and values her as something special as well as an equal partner, not just a trophy wife. "I'm a hopeless romantic and I'm very ready to love. I'm past due." Same sis, same.
Alisha, 38, Clinic Manager:
Now Alisha is probably going to be one of my favorites and I'll tell you why. Sis' confidence is on 100 and I'm totally here for it. Admitting to dealing with low self-esteem stemming from her size, Alisha vows to never settle for less in a man ever again. She's also looking for some eye candy that can match her fly, aesthetically speaking. And while good looks never hurt, I hope she gets to go beyond the surface-level with these men. Because as a wise woman once told me, "You can dress up ugly, but you can't paint over stupid." Or narcissism or, disrespectfulness.
Danielle, 40, Oil & Gas Project Coordinator:
As a someone who grew up with a single mother, Danielle's story touched me for a myriad of reasons. Now that her daughter is older, she's finally ready to find love for herself. But she has to learn how to be brave and open up her heart to someone other than her own child.
Denice, 38, Track & Field Coach: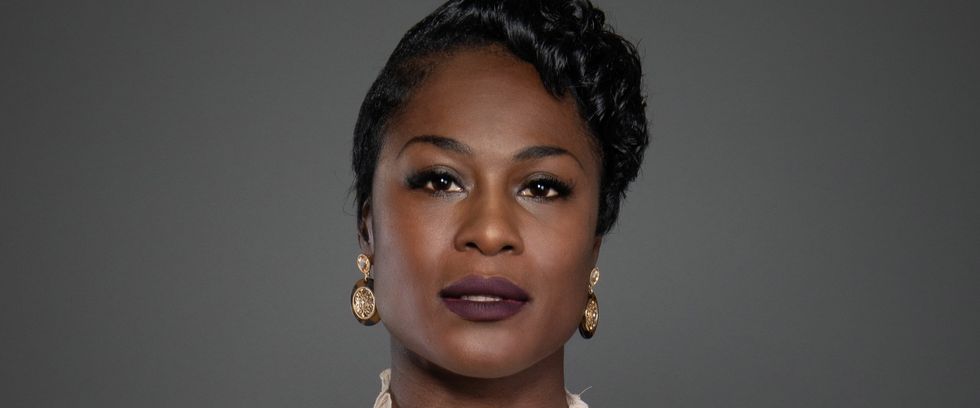 OWN
This athletic, brown-skinned beauty has been single for four years and feels as if she's now ready to find true love. The only problem is she has to work on how she comes across to men, let her friends tell it. The real challenge, however, will come in learning how to open herself up enough in order to allow love in. Been there sis, been there.
Nyya, 42, Salon Owner:
Now whoever deals with Nyya needs to know that they're dealing with a woman who's ready for both marriage and a family. After previously suffering miscarriages in her past, her 'ticking clock' is calling all the shots now. So Mr. Right better come with all the good vibes and energy. "I want to be everything that he needs and he has to be everything that I need." I know that's right.
Shay, 40, Private Chef & Caterer:
This hard-working woman is looking for a man who's all soul food, eye candy be damned. She wants someone who will pursue her, make her feel special, and treat her right regardless of how he looks on the outside. We already know looks can be deceiving so I can't say I don't feel sis on this.
Symone, 37, Attorney:
This boss woman is finally ready to take off her lawyer heels and sink it to some sensitive slippers. She's looking for someone who will allow the space to be vulnerable, soft and taken care of. And seeing as how Black women aren't traditionally given that, her quest is one I can't wait to see unfold. (But first, she has to want to see you naked. Well, not really. But kinda.)
Wynter, 40, Small Biz Consultant: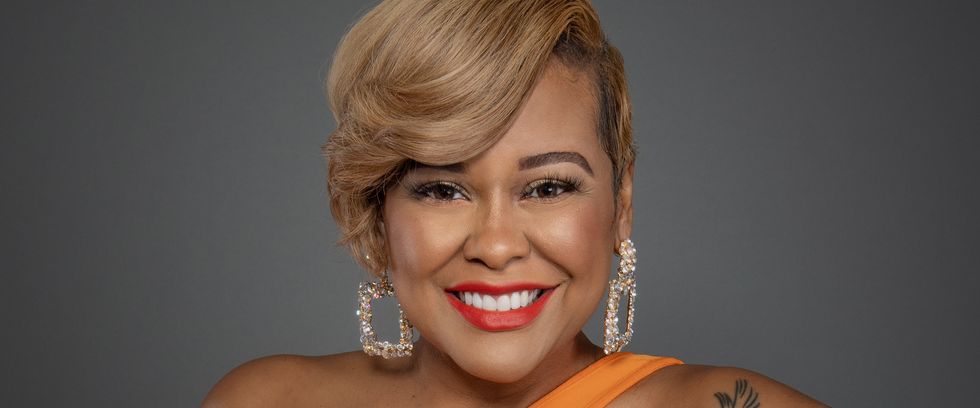 OWN
This fun-loving, entrepreneurial queen is ready to find her King. But first she'll have to deal with healing the emotional scars from her previous marriage in order to trust her intuition to steer her the right way. You got this girl, we're rooting for you.
The Men of 'Ready To Love: Last Resort' (Season 3)
Khalfani, 38, Personal Trainer: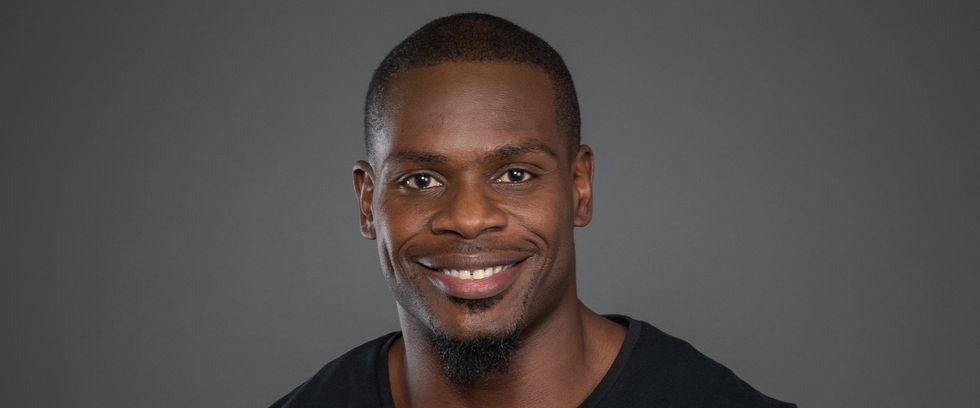 OWN
This chiseled bachelor is tired of "looking for love in all the wrong places." So hopefully he can find someone who matches his fly and is just as much a catch as he is. "For all you ladies that say I'm a snack--I'm not a snack, I'm a whole meal." OK, then sir.
Rasheed, 37, Luxury Car Broker/Concierge:
Having been married previously for 10 years, this divorced father is "ready for a new love of my life so we can go out and conquer the world." He's gonna have to work on his game a little bit but as long as he plays his gentleman card right, the chips should fall in favor of him. But we'll see.
Bryan, 35, Education Consultant:
"What makes me sexy is my confidence, when I walk into the room--I know who I am." C'mon then! Y'all know I love my brown-skinned, bearded men. This passionate man has a heart for the kids and a heart for loving his woman through her growth and positive evolution. He knows he's ready for love now, thanks in part to his three-year-old daughter. (Cue the awws and oohs.) We'll be keeping our eyes on him for sure.
David, 36, Chemical Operator:
As a proud southern girl, it's something about a country boy that's good with his hands that just does something to my spirit. But this handyman has to put some hands on his heart first before he can be open enough to trust and love hard again. I hope he's ready to do that internal work, but only time will tell.
Anthony, 38, Student Support Manager: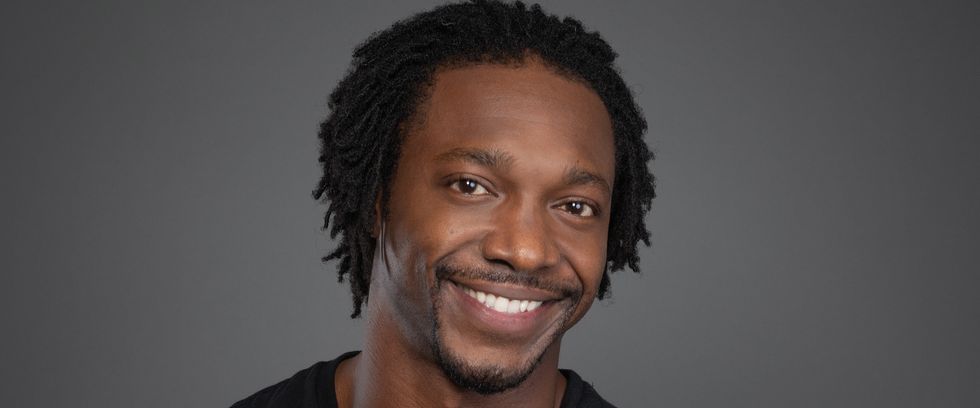 OWN
Listen, this former football professional has all the energy for everyone there at that resort and then some. After finally finding the balance of being career-driven for so long, he's now looking for someone who's full of self-love and someone with whom he can share all of his self-love with as well. Turn up then, Anthony.
Edwin, 39, Chef:
We love a good meal and this professional chef in the city looks like he has plenty to offer. He wants someone fun and spontaneous. But having only been in three serious relationships in his life, I'll be curious to see if a long-term commitment is something he's fully ready to entertain.
Jay, 43, Luxury Real Estate Broker:
Though this previously married bachelor had to learn the hard way concerning who he really wanted to be, he's now ready to share his newfound confidence with an equally yoked partner. But she'll have a lot to prove since his parents are the pinnacle of relationship goals for him. I hope you're ready, sis.
Kristoper, 41, Radio Personality:
This public figure and social activist has to learn how to decipher people's true intentions and let his guard down if he's truly dedicated to finding true love. But seeing as how he loves melanin-rich women, I don't think he'll have that hard of a time attracting the right sista to him. But it remains to be seen, so we can only hope.
Raymond, 52, Professional Guitarist:
Although he has five kids (yes, FIVE children), this brother is dedicated to finding and spending the rest of his life with the right woman. She has to be someone secure in herself and their relationship because anything less than that is liable to make him 'choke.'
Samuel, 36, Visual Artist: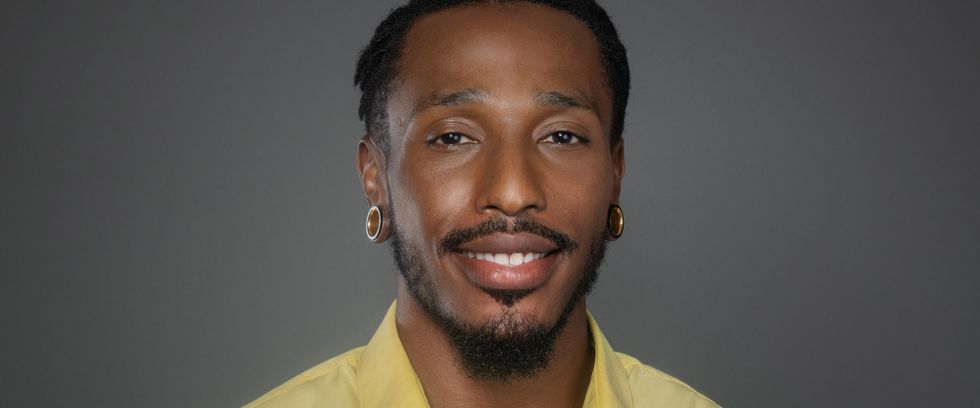 OWN
Though this artistic soul has been dealt and dished out his fair share of love turmoil, he's committed to being with one woman and showing up for her in every area. And while his time may be split between being there for his son and daughter, he knows that he'll have to be fully present in order to receive a love that's all-encompassing. "I deserve to be able to love and be loved wholly." Whew, say that!
We can't wait to see if and how these singles find true love at the end of it all.
Ready To Love: Last Resort airs every Friday at 9/8c only on the OWN network. And to keep up with the conversation, follow them on Instagram and Twitter @ownTv.
Are you a member of our insiders squad? Join us in the xoTribe Members Community today!
Featured image courtesy of OWN