---
Aldis Hodge is the man women want. From his hi-tech role on the hit TNT series Leverage, to now starring alongside Taraji P. Henson and Tracy Morgan in What Men Want, it's not hard to figure out why fans of him are emphatically smitten. In the film, the SAG-award winner stars as Will, the well-mannered single father who's trying his best to create a good life for his son. He eventually meets Ali, played by Taraji, the successful sports agent who suddenly finds herself having the ability to hear men's thoughts after drinking special tea from a psychic.
#MCM Aldis Hodge On What He Looks For In A Woman
Aldis' career started at the tender young age of three when he and his brother Edwin booked a print job for Essence magazine. Since then, he's moved impressively through Hollywood, snagging roles on TV shows and movies such as Underground, Straight Outta Compton, Hidden Figures, and Friday Night Lights. xoNecole caught up with the 6'1'' North Carolina native where we found out just exactly what he wants and what he's looking for in his romantic life.
Aldis views himself as a romantic at heart that craves monogamy in addition to a choice in partner who is equally yoked. "My perceptions have changed based on my personal experiences. I'm sure for every man it's different but I've always been serially monogamous, I love being in a relationship, I ain't got time for the dating madness," he tells us.
"What I look for in a woman, the principles remain pretty similar but it all goes towards what I'm looking to do in life, how I want to grow because I'm looking for a partner to help me get there, to support me. I don't need you to actually work right next to me but this acting thing takes a lot — traveling and being away. The kind of support and trust and foundation you need when you go home, it changes so you need someone who has the fortitude to withstand that so I'm looking for an equally yoked partner."
"I love being in a relationship. I ain't got time for the dating madness."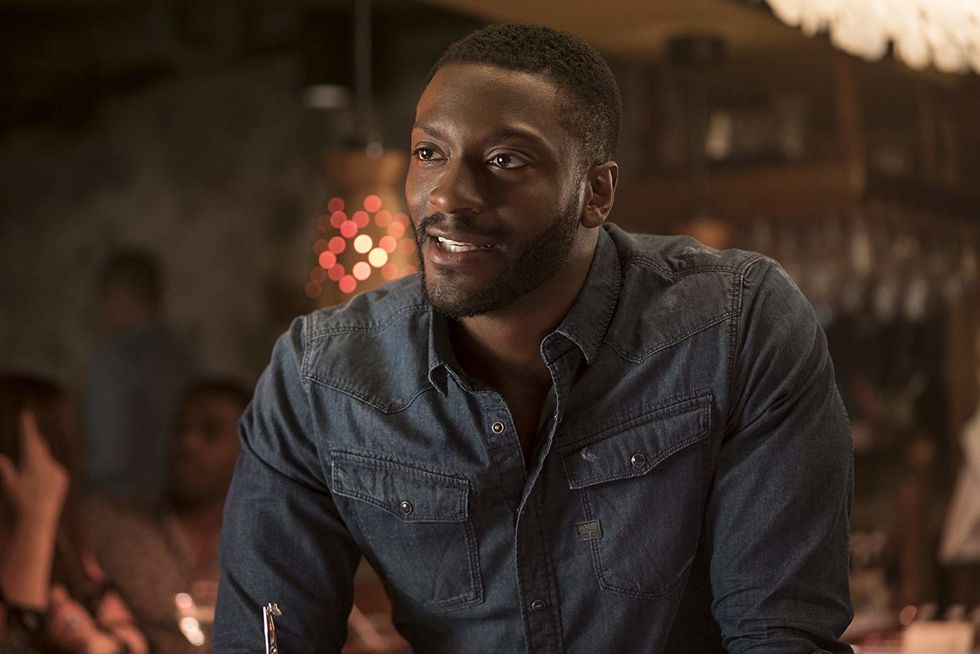 Aldis Hodge in Paramount Pictures' 'What Men Want'
And when it comes to helping women find their own equally yoked partner, Hodge tells us that we should just stick to being our authentic selves. "There's a difference between what you want and what you need. People often confuse wants with needs. The person that you need, the person that's going to love you, is going to accept you as you are. You don't have to change and you wouldn't want to change because thats too much maintenance to do all that extra stuff everyday."
"There's a difference between what you want and what you need."
He continues, "You want someone that's going to want you for you. So walk out of the house being confident in you and love all of what you are and you're going to attract the person who will also love all of who you are."
To catch more of Aldis Hodge, grab your tickets to see What Men Want in theaters everywhere February 8th!
Featured image by Gregg DeGuire/Getty Images.