---
It's always good to see women winning in business. And when it's a family affair, that's even better, especially for Black women who are creating legacies and creating generational wealth by working with loved ones. Mother-daughter entrepreneur duos are killing the game today, making sure their families are set and getting to the money by working smart. From 2014 to 2019, female-led ventures launched by women of color grew by 50 percent, and more recent stats show that 60 percent of family businesses have women in top management positions. Almost a quarter are led by women CEOs or presidents.
This Mother's Day, let's celebrate a few mother-daughter business duos who continue to show us that you can indeed work with family, thrive, and succeed: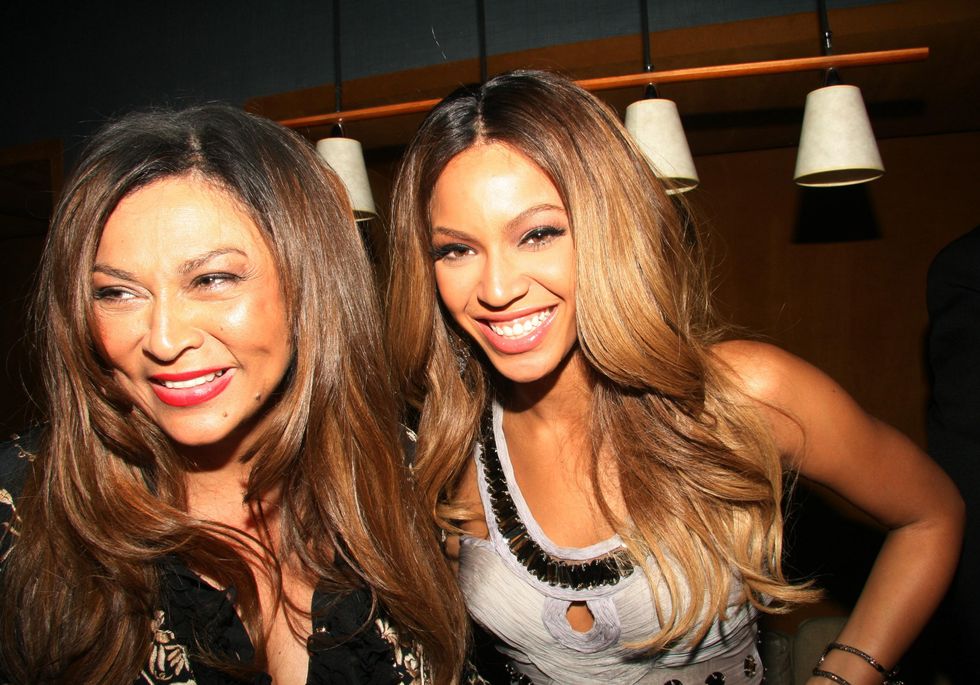 Johnny Nunez/WireImage
Tina Knowles-Lawson and Beyonce Carter
We're always here for Auntie Tina, the mother of Queen Bey and Solange, and we're definitely here for the moves she's made not only as a mom but as a businesswoman and social justice advocate. Bey and Solange grew up with boss beautician mom who ran her own salon in Houston. Along with designing major looks for Beyonce and Solange, she co-founded Beyond Productions, a lucrative designer and licensor of women's apparel and accessories (and the company behind House of Dereon and Miss Tina lines). Tina Lawson also partnered on numerous charity and service initiatives with organizations including the BeyGOOD foundation, the Knowles-Rowland Center for Youth, and The Survivors Foundation. She continues to lend her voice, resources, and influence to issues of police brutality, racism, and justice system reform.
Stacia Pierce, the mother in this duo, is a dynamic speaker and life and business coach who founded her online platform to be a resource to women leaders across the country. Her daughter, Ariana Pierce, is an author, coach, and entrepreneur in her own right. They've teamed up to launch the Women and Wealth Success Club and virtual conferences to empower women.
Edith Cooper and Jordan Taylor are the founders of Medley, a membership-based community made up of curated small groups who get coaching and leadership resources for career growth. They also help facilitate diversity and employee retention through their efforts in building community and providing safe spaces for workers.
Courtney Adeleye, the multi-millionaire founder of super-successful haircare line The Mane Choice, has instilled the same business savvy into her daughter, founder of Lily Frilly. The fun and colorful line of children's accessories, apparel, and backpacks that are available at Target, and the brand has expanded as a resource of empowerment for children and youth via networking and events.
Described as a "love project," BoujFleaMarket is an online marketplace sparked by an idea seven-year-old Anastasia Linkpon had to offer fun items for kids or those who are a "kid at heart." Her mom, Adriane Mack, supported the vision and the site was launched, offering things like vegan bodycare, cute lightning-bolt earrings, and purses shaped like fast-food takeout, to name a few.
Bennett Raglin/BET/Getty Images for BET
Adrienne Norris, Jada Pinkett Smith and Willow Smith
This trio of Black girl magic who sits around the infamous crimson platform for Facebook's Red Table Talk is simply the breath of fresh air we all need on the Web. They host multi-generational conversations on topics including family traumas, love, mental health, and more, and Jada Pinkett Smith is co-founder of Westbrook Media, the production company behind the show. Adrienne Norris, also known as "Gammy", hosts her own podcast Positively Gam, where she talks aging, sex, and issues in the Black community, and Willow Smith continues to slay in music and fashion, having previously served as the face of Chanel Eyewear.
These women have revolutionized the phrase "Black girls work out, too," and given us all inspiration for fitness, wellness, and business. Ellen Ector and Lana Ector are co-founders of Gymnetics Fitness, a private studio and online platform founded in 2010. They bring a combined 25 years of training and fitness regime experience to the wellness space, diversifying the images and influencers we see that promote healthy lifestyles and habits.
BeatHouse Cosmetics, a boxing-inspired makeup line, was founded by two Augusta, Ga. natives, Danielle Pasha and Samiah Pasha. Mom Danielle appointed her teenage daughter as the face of the brand and the CEO. With names for colors and palettes like "Million Dolla Lady," "Undisputed" and "The Champ" the ladies are surely set to remind makeup lovers and pros to be confident and persevere.
The beauty and fierceness of Teyana Taylor and her momager Nikki Taylor is undeniable, and they both bring the hustle and flair of Harlem, N.Y. to whatever they do. Taylor, a mother, artist, director, actress, and wife to NBA star Iman Shumpert, has gotten huge deals with brands like MAC, and she has topped the charts with her music. She's also snatched more than a few wigs with her amazing explosive live performances.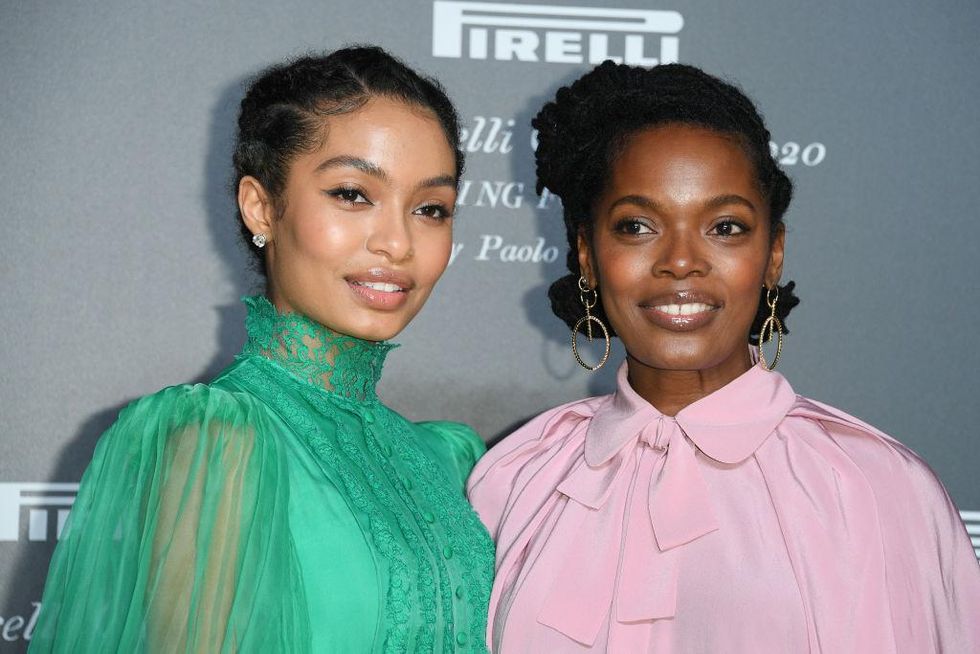 Daniele Venturelli/Daniele Venturelli/Getty Images
Keri Shahidi and Yara Shahidi
We all know and love Yara Shahidi from her roles on Black-ish and Grown-ish and of course for her work in activism. We love it even more that her momager, Keri Shahidi, has had her back throughout her career, even in business ventures. The two just landed a deal with ABC Studios last year to launch a production company, 7th Sun, which is set to release a new single-camera comedy that centers around a budding cannabis entrepreneur.
Featured image by Daniele Venturelli/Daniele Venturelli/Getty Images