Author and TV show personality Monyetta Shaw has been promoting her newly released book Keep It Classy: The Ultimate How-To-Guide For Unstoppable Moms And Devoted Dads.
---
In it, she offers co-parenting tips to separated parents who once loved each other dearly, but are now struggling to get along under the new circumstances. This topic is one that Monyetta could greatly attest to as she and her ex-fiancé, singer and songwriter Ne-Yo, were the subject of tabloid fodder after a high profile break up. The co-parenting duo have managed to put the focus on their two beautiful children through it all.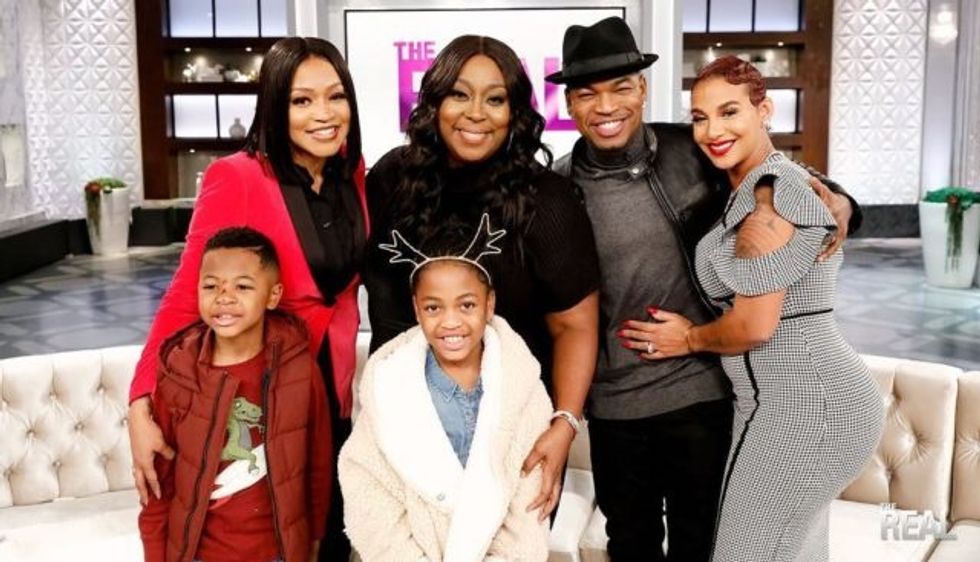 The Real
In 2011, Monyetta got her tubes sterilized after she and then-fiancé Ne-Yo decided as a family unit that their two children, Mason and Madilyn, were enough. However, before Ne-Yo could undergo his vasectomy and a couple of months before the wedding, he called the entire relationship off, citing that he didn't want to be monogamous anymore. They separated but shortly, Ne-Yo resurfaced with his present wife, and they were expecting a child. It's a reality that would be heartbreaking to anyone. Monyetta has managed to not skipped a beat though, keeping her demeanor positive and as loving as ever, explaining:

"I didn't know how to maneuver in the space of a single mom. First, I was freaking out! Like okay, wait, no! Let's do counseling! Why don't you want me? What's going on? And then I had to understand that life happens and that's not going to be my story [of the victim]. So I had to lift myself up and get it together."
Since then, Monyetta has done a few TV appearances sharing her story in a way that makes most of us scratch our heads and ask ourselves how she can keep it so calm and collected where in most circumstances most of us would lose our cool. She reveals:
"I pride myself on never using the kids to hurt him and against him. It never made much sense to me even when I was hurting in the thick of things."
Monyetta is a mother that leads by example, instead of words. That example starts with the way she is getting along with her ex-fiancé and his new family and that is as if they are her own, letting bygones be bygones. With time comes healing, if you let it. She has spent a few years adjusting to her new life as a single mother, publishing two successful books The Adventures of Maddie and Bigger Than Me. Meanwhile Ne-Yo continues to put out new music, has remarried, and added more children to his family. Through it all, the two parents remain devoted to giving their children the highest quality of life possible as a blended family. Monyetta shares:
"In the midst of your own hurt feelings, you must consider how you want your children to experience the world around them. Are you setting an example that teaches them how to love, let go, and love again? Will they learn from you how to expect respect and be respectful?"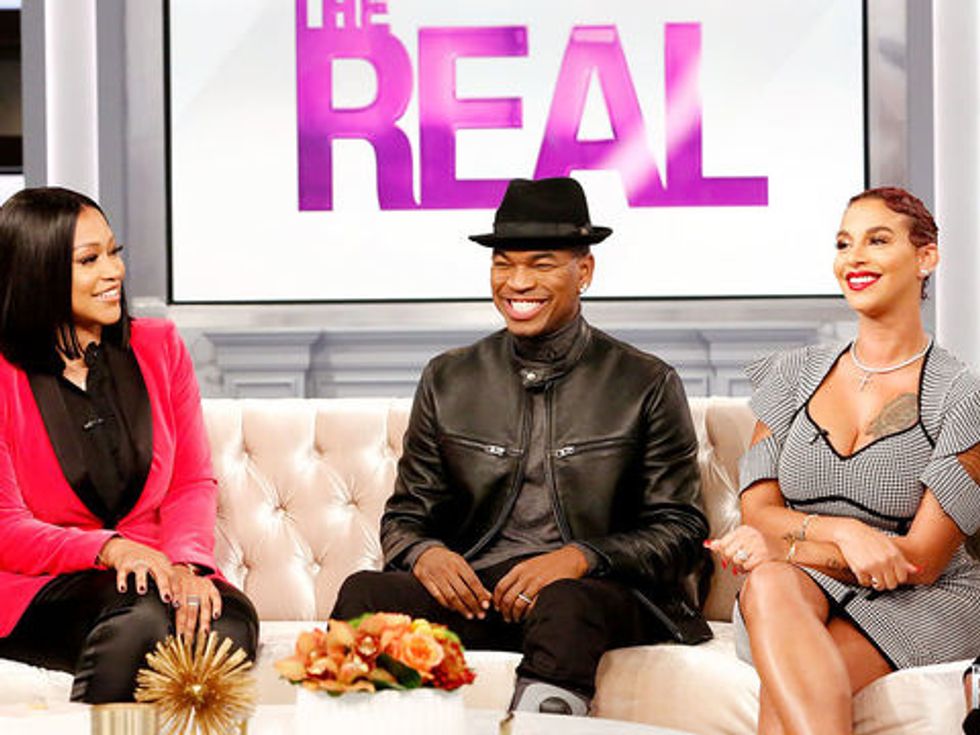 The Real
Ne-Yo is fully on board with her publication, so much in fact that he personally wrote the foreword for the book:

"This book is about preventing kids from being on the receiving end of issues and circumstances that we grown-ups create for ourselves. It's about a state of mind, helping parents remove the harmful attitudes and behavior that threaten them and their children's well-being."
Parenting isn't easy, and I can only imagine how difficult it is to do when emotions are running high from a break up with your partner. However, the duty of parenting is a selfless one, and it is vital to put aside our egos and understand how our decisions to hold on to negativity and toxicity poisons young and impressionable children.
It is said one of the best characteristics of a great mother is a woman that is truly happy and able to work through her negative feelings enough that she does not pass the hostility down to her children. Both Ne-Yo and Monyetta serve as a great example of personal growth and co-parenting done right.
Be sure to pick up a copy of Keep It Classy, out now.
Featured image by The Nottingham Group.