---
We all know that abusing a child is wrong. Dead wrong. But I wonder how many parents consider not properly preparing their children to be financially-stable and responsible adults as its own form of abuse; especially if you take into account a Dr. Phil definition of the word that I really like — "Abuse is 'abnormally using' something."
I know that growing up, this wasn't the biggest priority in my home and boy did I have to learn some lessons the hard way once I was out on my own. Don't bounce checks. Don't get a credit card without a job (heads up on that, college freshmen). SAVE MONEY. If you're going to be a freelancer, hire an accountant. The list goes on and on.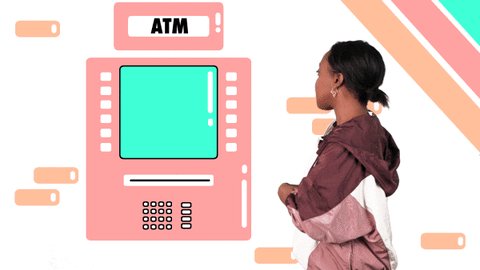 media.rbl.ms
Hmph. Apparently, I'm not alone because according to "This Is How Much Debt the Average American Has Now—at Every Age", people my age (I'll be 45 this year) are, on average, $133,100 in debt. Folks who are under 35? At least $67,000.

You don't want to wait until you're my age (or your parents' age) to start caring about how to handle your coins because when you're financially ill-prepared, life has a way of beating you up (and down) like nothing else can. That's why, even if you're in your 20s, trust me, you want to be vigilant about setting a few money goals so that you can be proactive rather than reactive with your money.
In my opinion, here are 10 to put on your priority list:
You Need a Weekly, Monthly and Annual Budget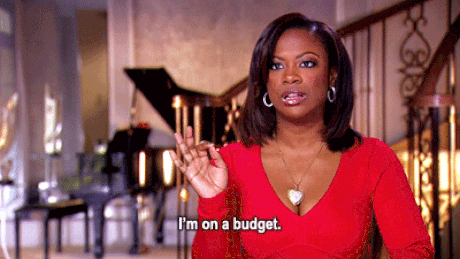 I have a friend who's accountant told him that he's been wasting thousands of dollars annually on eating out. It's so out of control that he's been placed on a dine out budget. Although that might sound crazy to you at first, dig this. It's been reported that if you spend even $100 per month on takeout, that's $1,175 a year!
This is what happens when you spend without a budget. If you want to keep your bills paid (on time) and have a leg up on not accruing debt, it's important to have a weekly, monthly and annual budget. Your weekly one should consist of things like gas and food. Your monthly one should focus mainly on your bills. Your annual one should be all about big purchases and vacations.
If you need a little help putting a budget in place, there are some cool budgeting apps here.
Feature image by Getty Images.
Originally published on February 8, 2019