"It's like alright, check it. If the man is cheating, the woman is cheating, too. Because she knows about the situation, she's cheating herself."
---
It's a Friday afternoon and I'm on the phone with BJ the Chicago Kid, and the conversation is getting real. We're talking relationships, more specifically about whether or not he agrees with the statement that all men cheat. My stance—everybody is capable of cheating. His—women run game better than men. "I'm not going to say all men cheat, but I know women who are better cheaters than men," he assures me, speaking as someone who's been on both sides of the game. "You live and you learn. But the key is not committing when you know you shouldn't commit. Period."
As a R&B singer, BJ knows a thing or two about love. Falling in love. Falling out of love. Staying around too long caught up in the midst of it. It's something that permeates throughout his music filled with soulful melodies reminiscent of the jazz and gospel vocalists that he grew up on in his Windy City home—the same sound that has earned him a spot as a back-up singer for the likes of Mary Mary and Jill Scott, and penning tracks for gospel artists Lalah Hathaway and Shirley Caesar. His smooth vocals packed with an unapologetic brashness make him a force to be reckoned with in an era where Auto-Tune reigns supreme, something that didn't go unnoticed by Motown when the artist first caught the ear of his future label with the 2012 release of his debut EP Pineapple Now-Laters.
Let BJ tell it, he's a young cat with an old school soul. One who casually slips in life lessons disguised as metaphors, and who only hangs around his kind—a special breed of folks who refuse to succumb to mediocrity. "You've got to stay around people who are sharp just like yourself. You are who you're around."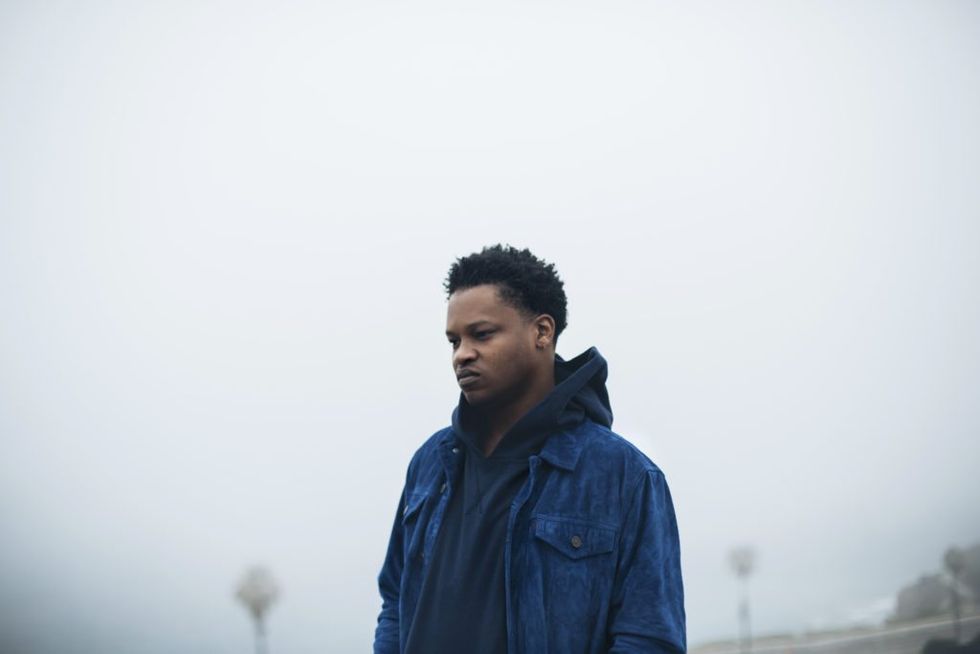 Photo: Courtesy of Motown Records
"You've got two minutes to whine. You've got two minutes to cry, and then you get your ass right back in that boat and get in this water and you make this thing happen."
In truth, it's his level of focus and determination that has kept him going no matter how tempting it may have been to give up on his dream. Because, hell, he's been there, too. Like many artists he's had to submit to timing. Though he's been in the game since packing his bags and moving to L.A. at the age of 19, he's finally getting his chance to shine in the spotlight nearly a decade later. It's enough to make anybody question whether they're walking the right path towards their purpose.
"You only have two minutes to question it and then you've got to get right back in the boat. You've got two minutes to whine. You've got two minutes to cry, and then you get your ass right back in that boat and get in this water and you make this thing happen. We're adults, we're not children anymore. You have to do what you really have to do."
And he's certainly doing just that. With the recent release of his debut album In My Mind, he's not taking the spotlight, or his voice, for granted as he takes us on a melodic journey through the trials and tribulations of lovers past. Wanting to get a closer glimpse inside the mind of BJ beyond the booth, we chatted with the singer about lessons he's learned about love and about chasing a dream that doesn't always yield fast results.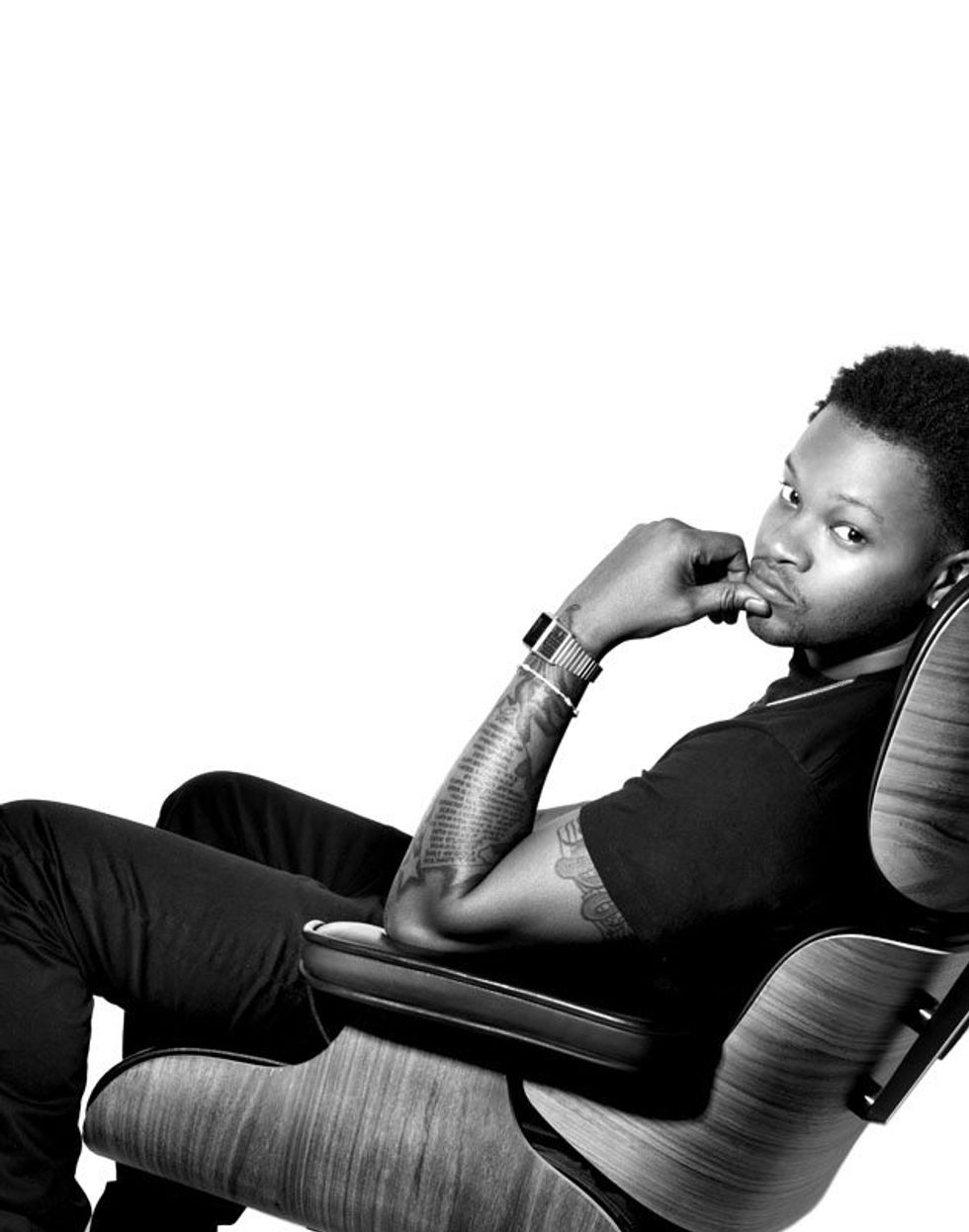 Photo: Instagram
Don't Get Married If You're Not In It To Win It
I heard this from an old couple: If you're going to get married, you get married knowing you're willing to work any and everything out. You have to be in it to win it; it's not like you do this and I'm gone. It's like if you're here then you're here. So I'm more old school when it comes to thought processes and certain things like that.
Signs Will Let You Know When It's Time Let Go of A Relationship
Time will tell you. Something will always let you know if too much is too much. Life will always give you clues. Life gives you clues if somebody's cheating, you just don't want to see it. It's that thorough, that part of the world being round never changes. That's the realest shit ever. You always have signs of whatever is going on, you just choose to ignore so much in life until that one day it gets too close and now you're trying to stop it and it's like nah, it's over.
What His Mom Taught Him About Women

They're gentle souls, the one that love you like she do. The ones that remind you of her you take care of. My mom is so gentle, she teaches lessons from how you have to treat her. She's never the judgmental type. She's the one that's really thugging it with me. I love that lady.
Staying Focused On the Dream
You've still got to stay married to the dream no matter what. You're the only one who had the dream, so you've got to understand that you're the only one that's going to believe it some days. Are you ready for that? Are you prepared to keep going when nobody else wants to keep going? Are you prepared to keep going and still come up with results when nobody is around? You've got to be spiritually, mentally, and physically into this thing--and it's going to expose you at some point.
Go Hard, Even If You're In It Alone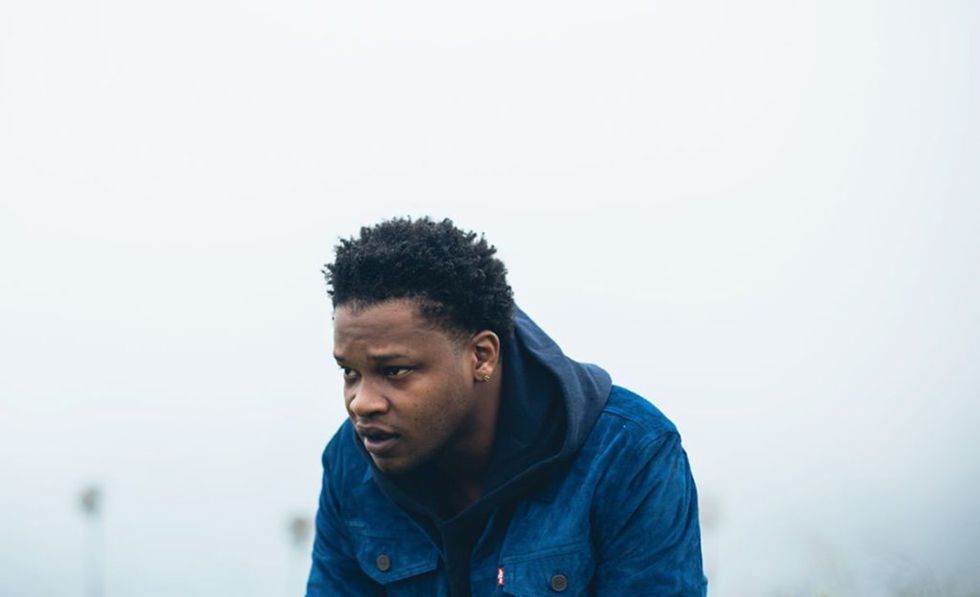 Photo: Courtesy of Motown Records
Nobody moved me to L.A., it's just my get up and go. I don't need another soul to prove that, I prove that in doing what I do. I keep the control on that part of things. I feel like that's just life. Ain't nobody going to want to work with me if they don't see that I'm busting my ass. If I'm not busting my ass, they ain't finna put in their time.
Use Your Voice To Kill the Ignorance
Our generation is worse, but it's better too. The bad gets worse and the good gets better. It's not like the bad overdoes the good. The world evolves, and that's one thing I love about it because everybody has the chance to be who they authentically are. Are you the bad motherfucker or are you the good motherfucker? And I feel like we need to take our stages and our voices more serious; we need to use these speakers more seriously. So that responsibility, that's where I'll kill the ignorance.
There's Power In Positivity
I don't focus on the negativity because I'm too busy trying to be positive. Like seriously. I'm not tripping on who's doing it and what they're not standing up for, I'm too busy trying to stand for what I'm standing for.
There's No Such Thing As Mistakes
Everything that happened was meant to happen. I'm not one of these people that thinks that I got in the way of God's plan, and what is God's plan if I got in the way of it? That makes no sense. God's thoughts are not like ours, so everything that was supposed to happen happened.
Check out BJ the Chicago Kid's new video for "Love Inside" below.