---
*Some of the links provided are affiliate links. If you make a purchase, xoNecole may earn a small commission.
Upon polling, I predict that modern women around the globe would concur that time is of the essence. With multi-tasking woven into the intricacies of our daily living, we can appreciate streamlined methods that help us tackle more with less. There's no exception to this rule when it comes to beauty. I dare not deny dreams of indulging in a bit of self-care and creativity by recreating complex makeup tutorials from my beloved YouTube favorites. Nonetheless, it is with great admiration and respect that I speak for the working woman committee when I state, "Ain't nobody got time for that!" What we need are products that are built like us with multi-tasking and time management in mind. Enter, Wander Beauty.
Wander Beauty's promise to help modern women look gorgeous on the go piqued my interest in trying out a product or two. After watching a few videos on the Wander Beauty Instagram account and perusing the Wander Beauty website, I decided to test out Wander's On-the-Glow Blush and Illuminator. Winners are attracted to winners. It's no wonder that this glow stick's 2018 Allure Best in Beauty Award solidified my decision.
I tried it out and here's what I think:
7-in-1 Multitasking Cream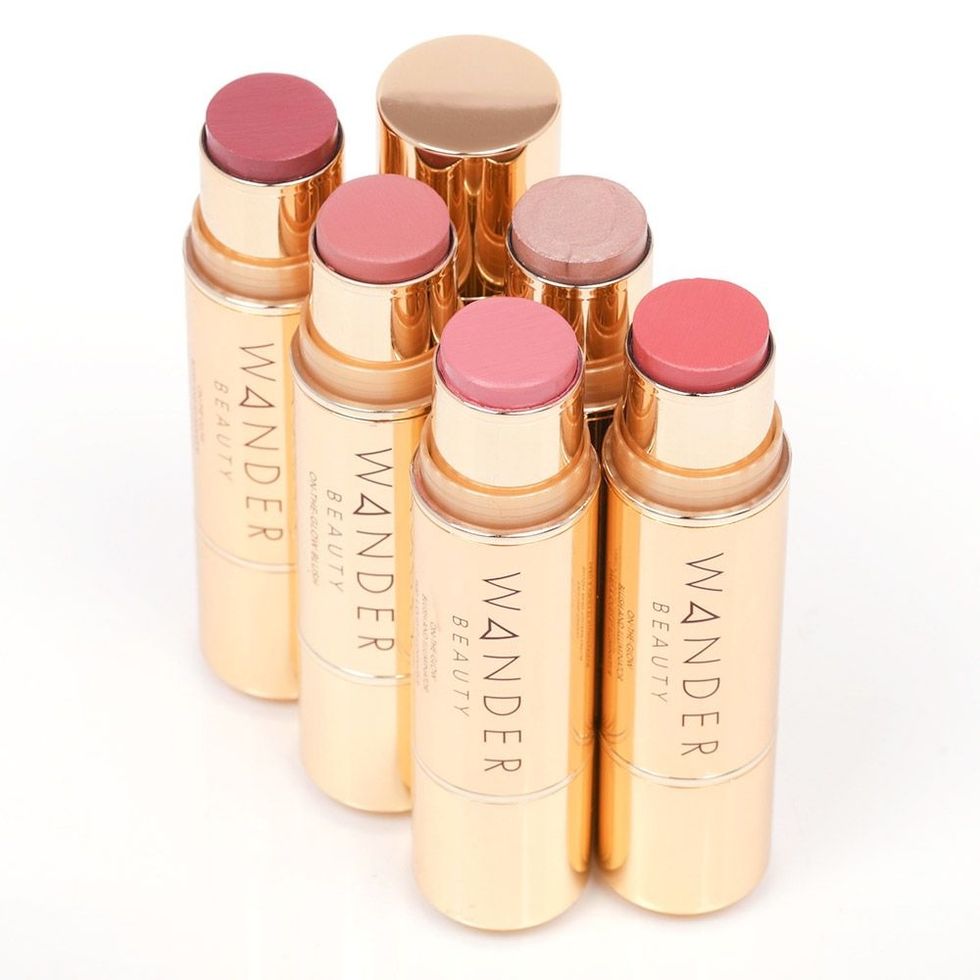 Wander Beauty
At a $42 price point, Wander's On-the-Glow Blush and Illuminator is a steal. Compact and beautifully packaged, this glow stick frees up space in your makeup bag by doing several jobs at once. You can ditch the separate staples in lieu of one heavy hitter that gets it done. On one side of the stick is cream color and on the other is a buildable illuminator. This combo creates a full look that will leave you shining like the star that you are. Upon use, its soft tones made a huge impact on my beauty routine in a way that made me reimagine the quote, "Speak softly but carry a big stick."
On-the-Glow Blush and Illuminator does it all by providing:
Blush,
Lipstick,
Eye brightener,
Eyeshadow or eyeshadow primer,
Highlighter,
Full body glow,
And a surge of Vitamin E to combat the effects of free radicals.
In essence, On-the-Glow Blush and Illuminator is a foolproof beauty essential that can be used by novices and experts alike. It's as simple as the directions below:
Lips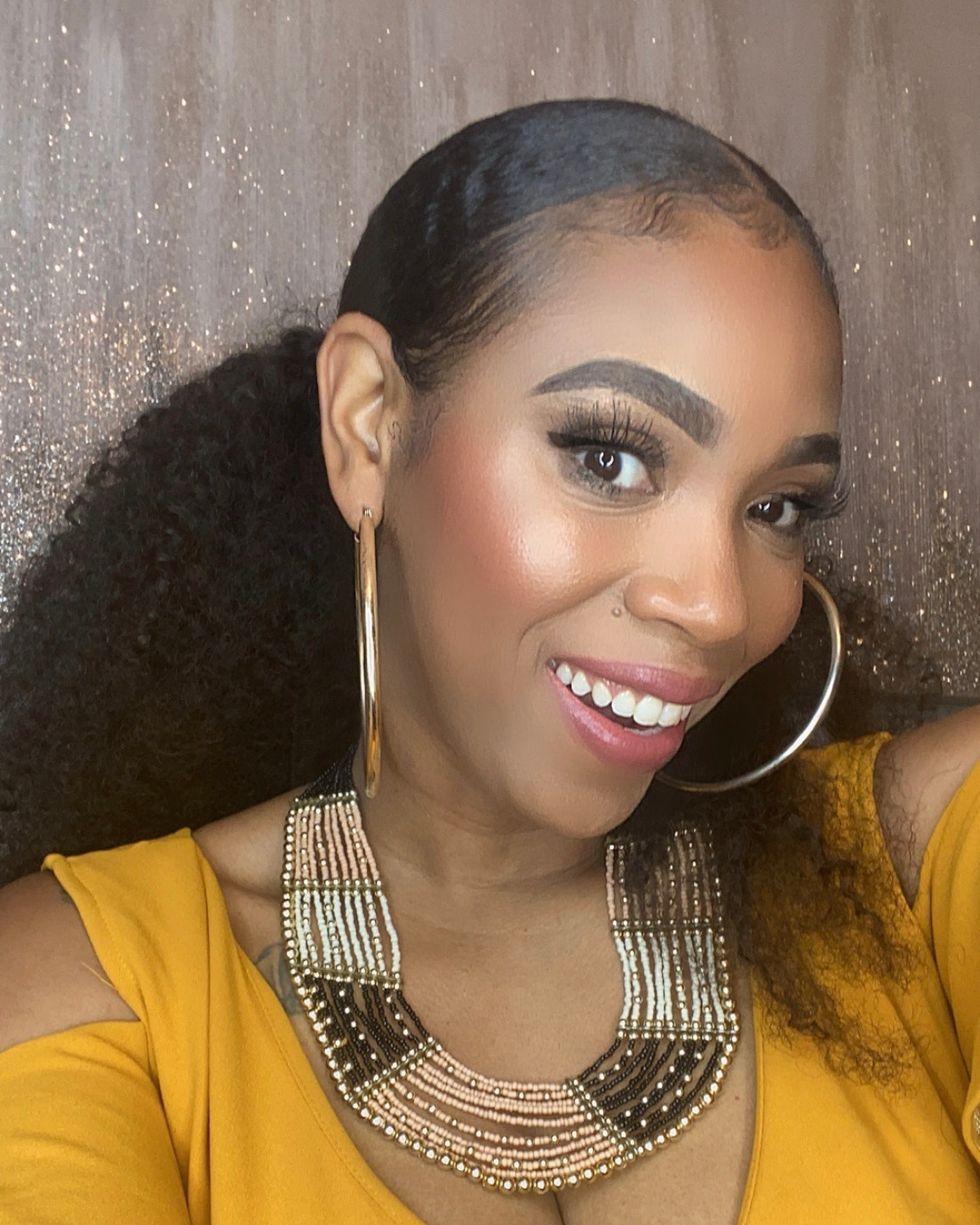 Kandice Guice for xoNecole.com
Use the cream color to apply to lips using the tube application or your fingers to build the color as much as you'd like.
Cheeks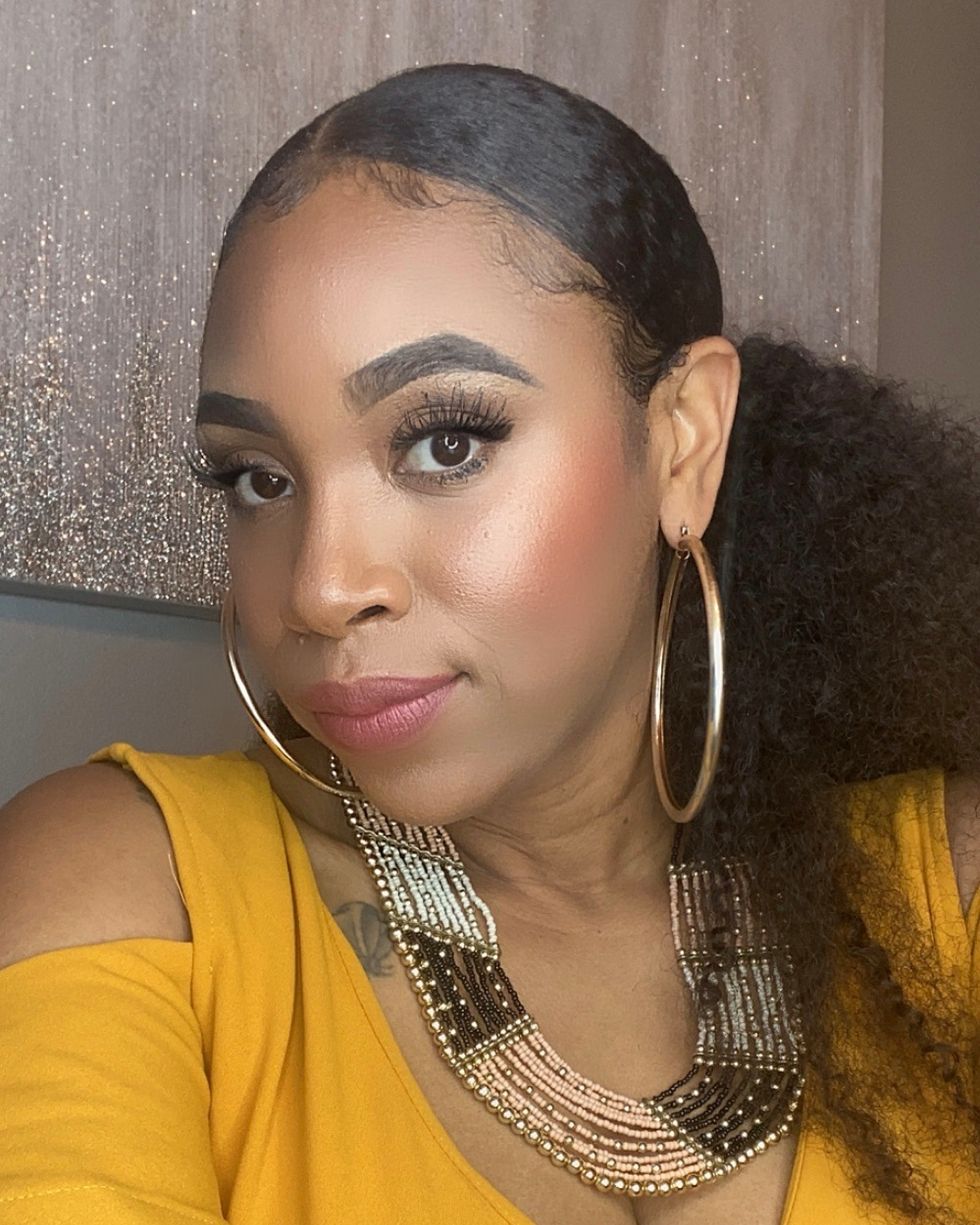 Kandice Guice for xoNecole.com
Swipe color across your cheeks using your fingers to blend for the perfect on-the-go blush. Follow up by using the illuminator to highlight the tops of your cheekbones, center of your nose, cupid's bow, forehead, and chin. Use your finger or favorite brush to blend.
Eyes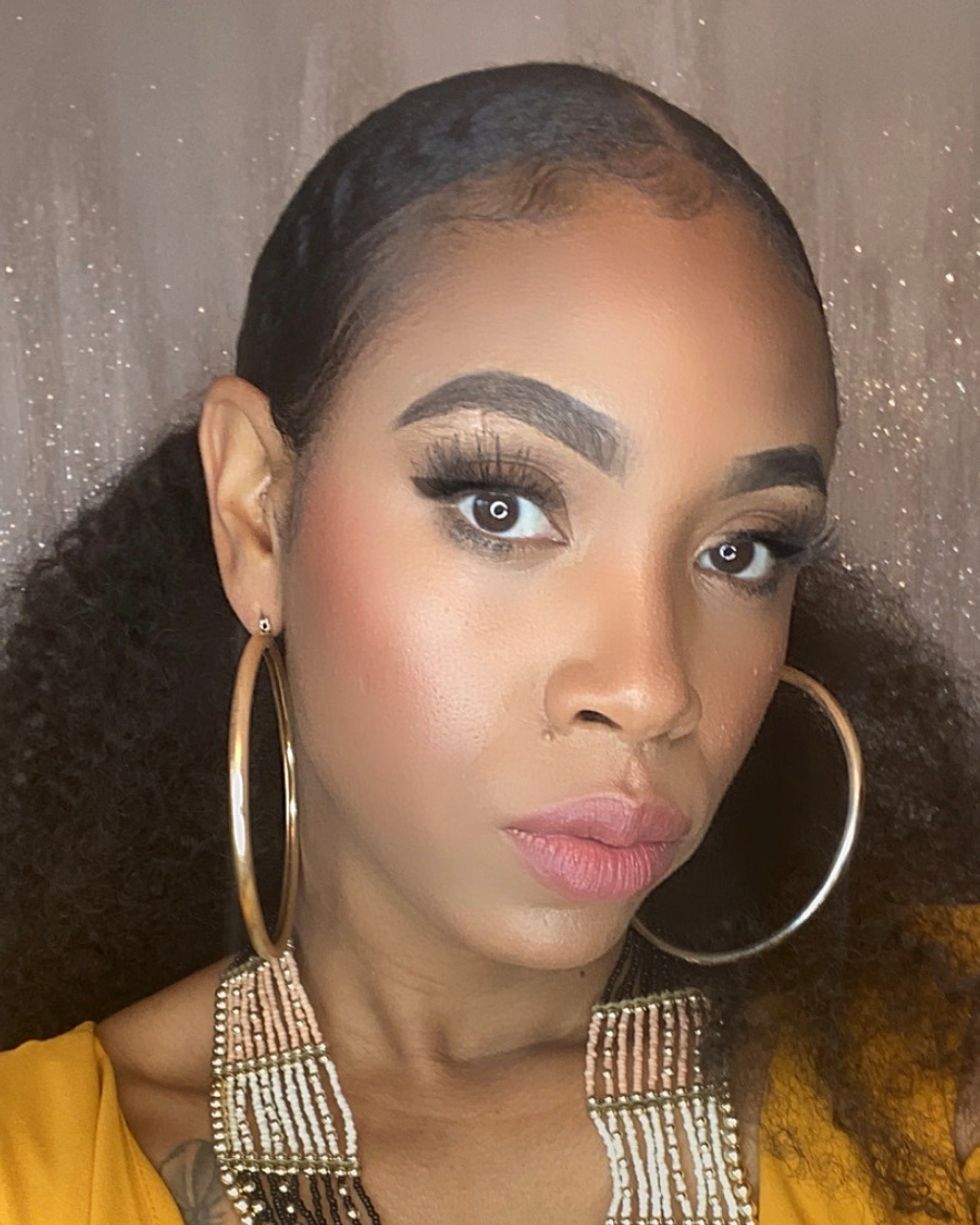 Kandice Guice for xoNecole.com
You've got options for your eyes which include:
Swiping the illuminator across lids and crease for a subtle eyeshadow;
Swiping color across lids and crease for a more flushed eyeshadow;
Using the illuminator as an eye primer prior to applying your favorite shadow;
Using the illuminator on browbone and inner corners as a finishing touch to your eye makeup.
Body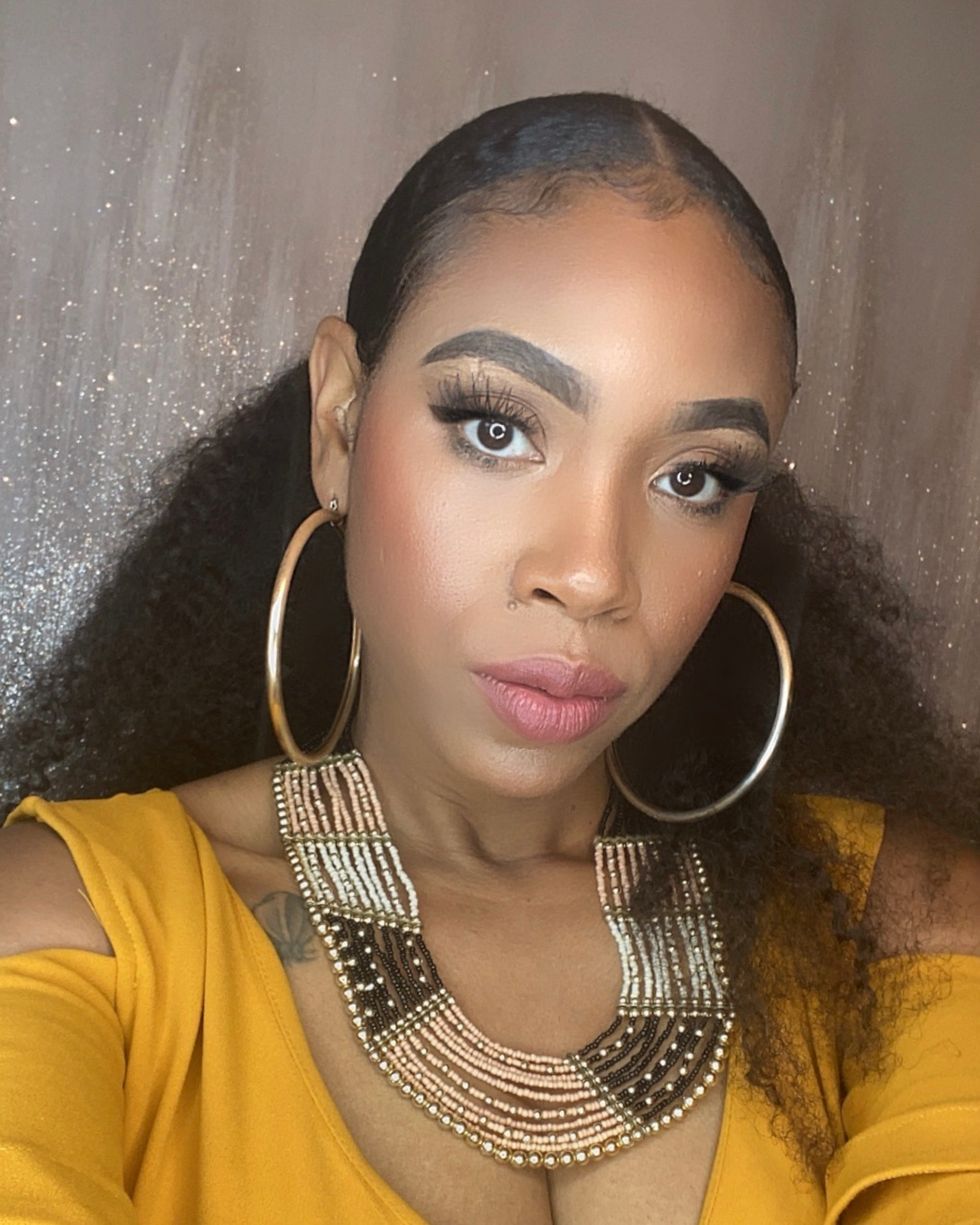 Kandice Guice for xoNecole.com
Generously distribute cream illuminator to your shoulders and collarbone to add glow.
No matter how you use it, you can't beat the outcome with a stick.
Join our xoTribe, an exclusive community dedicated to YOU and your stories and all things xoNecole. Be a part of a growing community of women from all over the world who come together to uplift, inspire, and inform each other on all things related to the glow up.
Featured image courtesy of Kandice Guice for xoNecole.com.